PSD website templates provide a convenient and efficient way to design and develop websites with ease. In this article, we'll explore the world of PSD website templates and discover some of the best popular options available.
Whether you're a web designer, or simply someone who wants to build a professional-looking website. These popular PSD website templates can help you a lot in creating a website for yourself.
So, let's dive in and find the perfect PSD website template for your project!
List of the Best Popular PSD Website Templates:
1. TheFox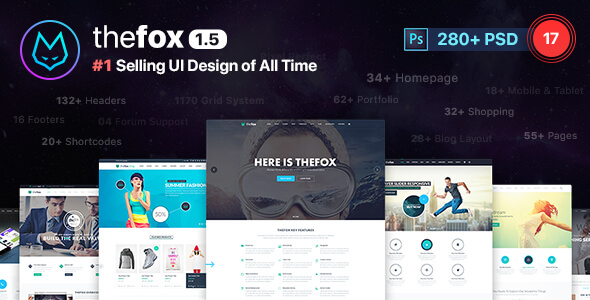 TheFox | Multi-Purpose PSD Template is an Awesome Design Idea for websites of Creative Corporate, Corporations, Organization, Communities, Company Profile, Personal Portfolio, News / Magazine, Creative Blog, Gallery Photo, Fashion, Travel, Agency, Support Sites, and more…
2. TheGem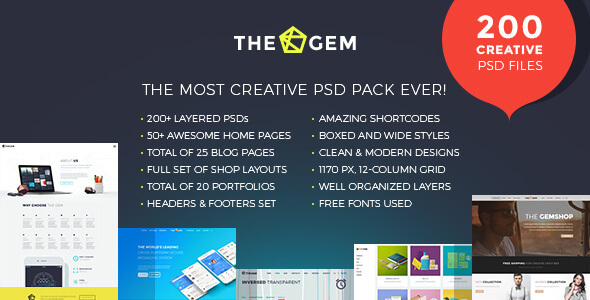 TheGem PSD is a creative multipurpose design package of PSD templates made for a huge variety of design and web projects. It is perfect for building business and corporate websites of any purpose, creative portfolios and blogs, attractive online shops, and much more.
3. biT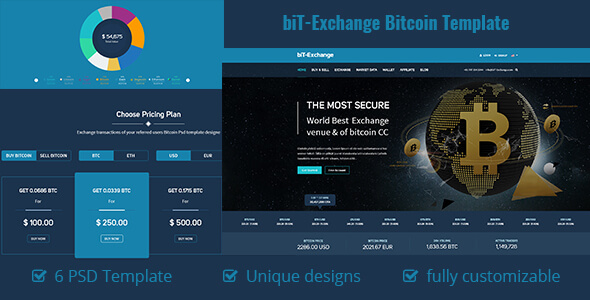 BiT-Exchange Bitcoin PSD Template is a powerful Responsive template. This is a minimal, flat, clean, and modern Template, Bitcoin PSD template designed specifically for Digital Currency, Crypto Currency, Share Market, Finance, Business, Corporate, and Consulting.
4. Doom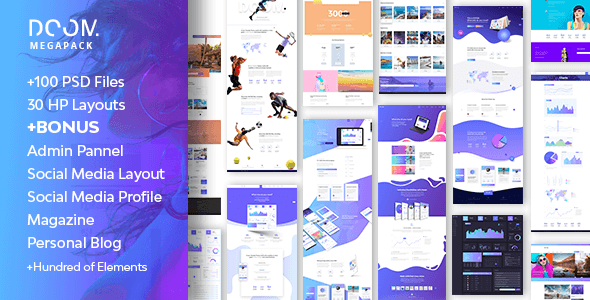 Doom is one of the most amazing PSD products available on the market, a complete bundle with hundreds of elements and premade pages. Besides the regular premade pages of a website, Doom's massive pack has 30 different premade homepage layouts, including the most used niece businesses.
5. Avada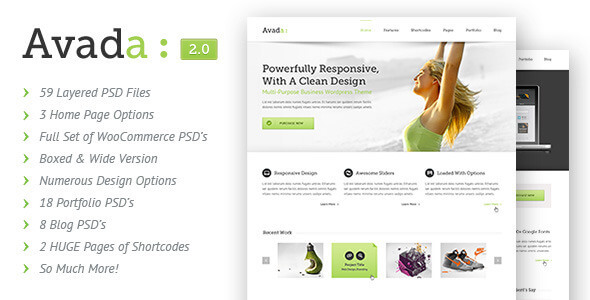 Avada is a clean, multi-purpose PSD theme suitable for any type of business. 59 total PSD files! It's loaded with options, 3 home pages, a boxed and wide version, 18 portfolio pages, 8 blog options, a full set of WooCommerce pages, 2 huge pages of custom shortcodes and so much more!
6. Bitcoin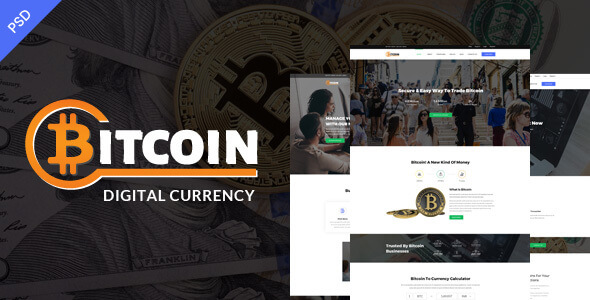 Bitcoin PSD template designed specifically for Digital Currency, Crypto Currency, Share Market, Finance, Business, Corporate, and Consulting.
7. HashCoin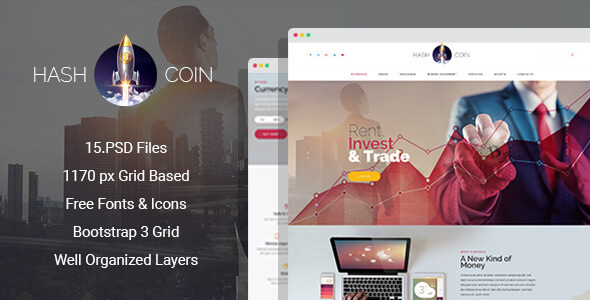 HashCoin is a new corporate PSD template that was created for a website that deals with digital currency, trading, cryptocurrencies, finances, and business consulting.
8. CRONUS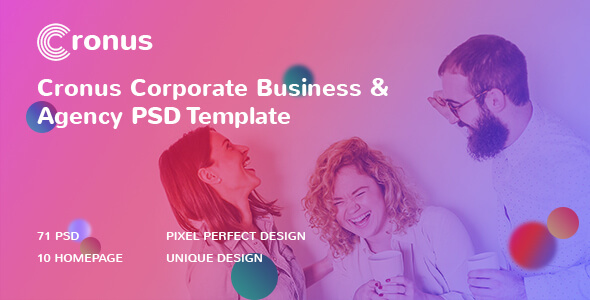 CRONUS – Corporate Business and Agency PSD Template is modern, clean, has multiple functions, and is professional. It has 10 homepage layouts Options! This template suits any type of Corporate, Agency, Portfolio, Consulting, business, creative agency, Creative, technology, work, Marketing, Studio …
9. Hotel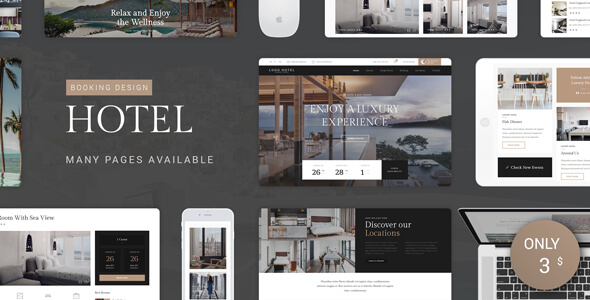 Hotel Psd Template is a template designed for hotels, motels, villas, guesthouses, or other tourism businesses that want to show all rooms in the better way possible. Each room has a dedicated page where the hotel owner can show all accommodation details and services with an amazing booking form design.
10. Jobhunt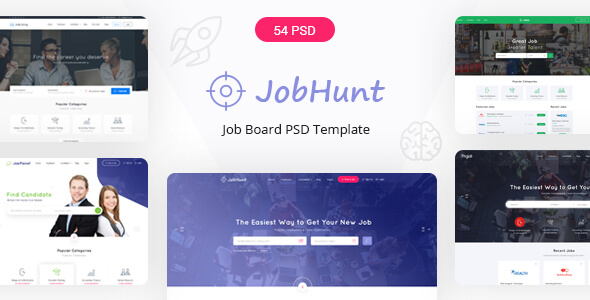 Jobhunt – Job Board PSD template is crafted with a thorough understanding of the business to connect employers and candidates. It is suitable for you to show professional job board websites that require highly advanced features powerful functions and useful services for users.
11. Simply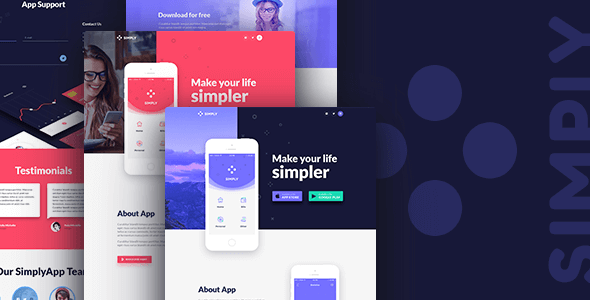 Simply is One Page PSD template with a modern, and clean design suitable for app marketing websites. A template is fully editable and has well-organized layers. You can easily change its color, shape, and font style.
12. Dragonic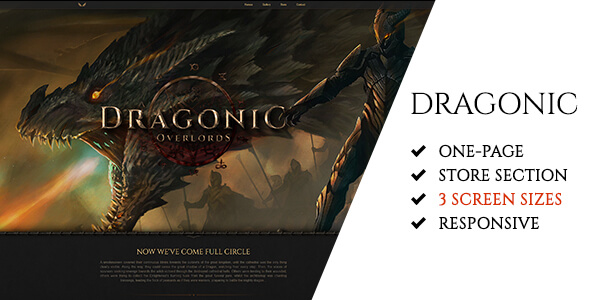 Dragonic is a mind-blowing PSD gaming template that will enrich your precious game by complementing it with the website it truly deserves.
13. Marlo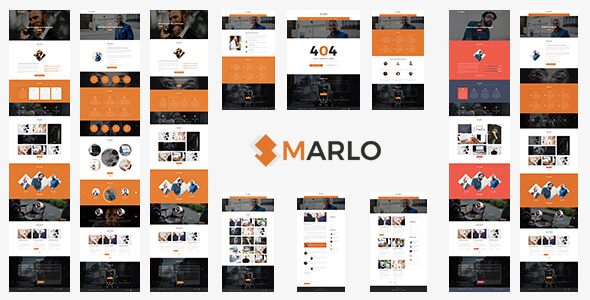 Marlo – It is a creative, modern, and professional portfolio template suitable for Creative agencies, Businesses, Designers, Graphic Designers, SEO agencies, Web designers, Web Developers, Developers, Programmers, and much more.
14. SaaSera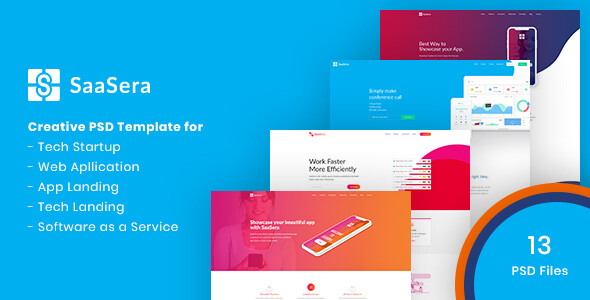 SaaSera is Creative Technology and Software PSD Template for Startup Businesses, App Showcase, App Presentation, Software Landing, Web Applications, and SaaS-based Websites. It is a Clean, Modern, and Elegant Tech Starter Website Template PSD Template specially designed for those who have startups idea or want to launch their business.
15. dFinance
dFinance – PSD Template is designed for multi-purpose. This template is suitable for finance, accounting, financial, brokerage, coaching, law office, business planning, and other similar nature of the business.
16. AdminDash
This is a uniquely designed dashboard template with Photoshop CC with a modern look. A full design admin dashboard. It can be used in various types of web applications such as admin panel, project management system, admin dashboard, application backend, and so on.
17. Craft Beer Nation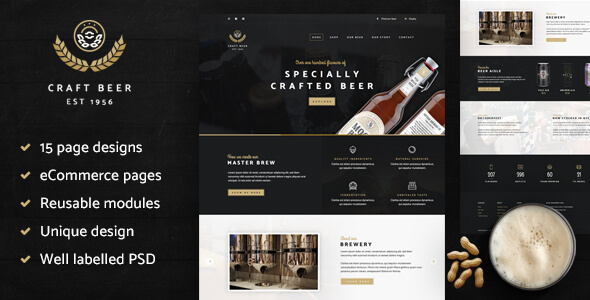 Craft Beer Nation is a professionally designed Photoshop template aimed at craft beer clubs, small beer brewers, and beer shop owners.
18. Userlab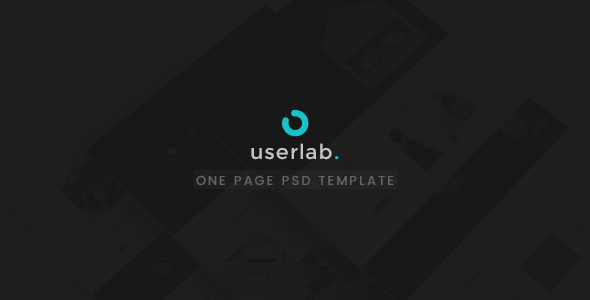 Userlab – Creative One Page PSD Template You can use this template for corporate, portfolio, blogging, agency, One page, etc. It will be suitable for all your projects, it contains idiosyncratic layouts and features for facile customization to the user…