People love to have fun and enjoy life, so if you want to attract them to your club, then you have to show them that you understand them and appreciate their need for glamorous fun. Here we have collected the Best Night Club PSD Website Templates for bands, pubs, clubs, dance, party nights, portfolios, photographers, digital studios, discos, jockeys, adult content, bands, music, and video gallery.
Great Night Club PSD Website Templates are designed to provide a majestic effect on your website.
List of the Best Night Club PSD Website Templates:
1. RockOn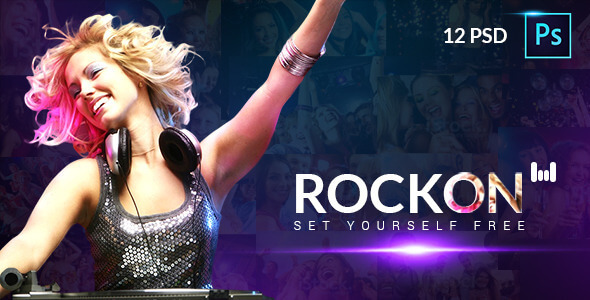 Rockon Responsive PSD Template is a multipurpose PSD Template with a very Modern and Clean Design built with Bootstrap Grid System. It is the perfect choice for your Night Club, Club, Rocking Band, Rock Star Portfolio, Events, Dance and Party organisations, and Also Creative and personal websites. It can be customized easily to suit your wishes.
2. Sava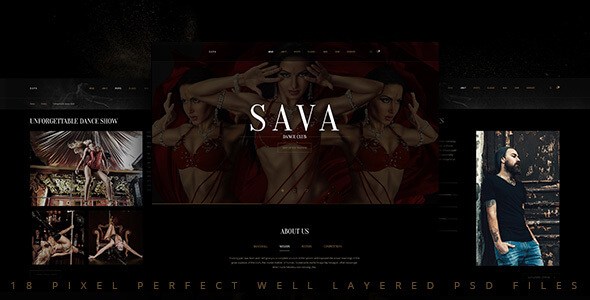 Sava – ultra-modern, frank design in dark color for nightlife. It is an awesome PSD Template for Night clubs, Strip Clubs, Pole Dance Studios, Party Nights, photographers, Dance, and Party Organisations, a lifestyle blog.
3. Disco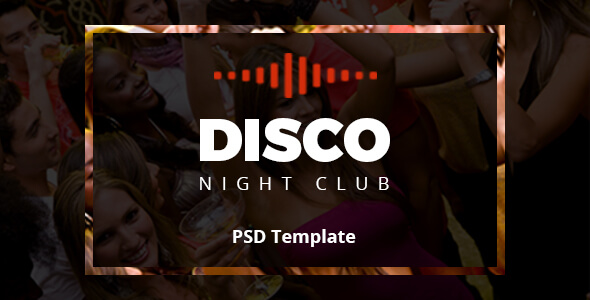 Disco Night Club – PSD Template is an awesome design idea for your online Night Club Business. Easy and intuitive Night Party experience. PSD files are well organized and named accordingly so it's straightforward to customize and update.
4. Halloween Party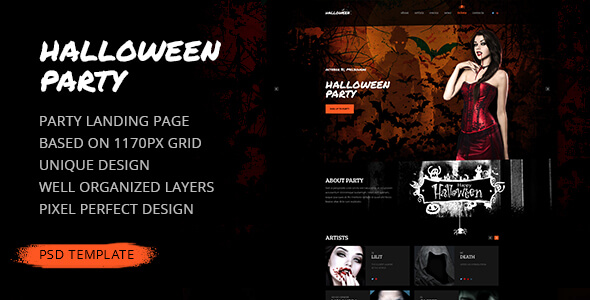 Halloween Party – the ancient Celtic festival, also known as the celebration of dead souls. In recent times this holiday has become popular around the world. Parties arose, discos and all kinds of events were dedicated to the newly made holiday.
5. Musicque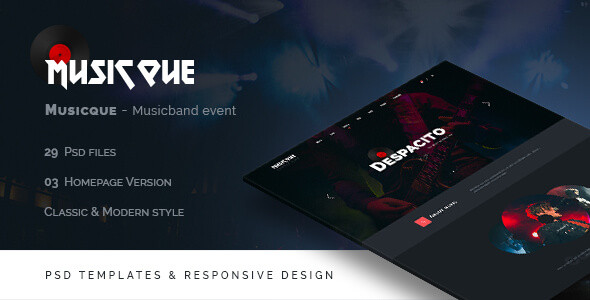 Musicque was built generally for Music bands and other related eCommerce purposes for Music event organizers, Albums, Nightclub/ DJ Performers, Festival websites, and so on.
6. Sky Loung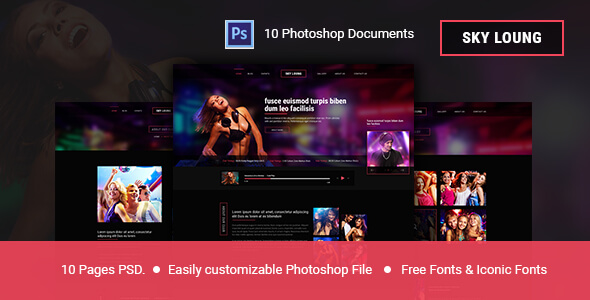 Sky Loung is an awesome PSD Template For Bands, pubs, clubs, dances, Party nights, portfolios, photographers, Digital studios, Disco, Jockey, Adult Content, Bands, Music, and Video galleries.
7. OnClub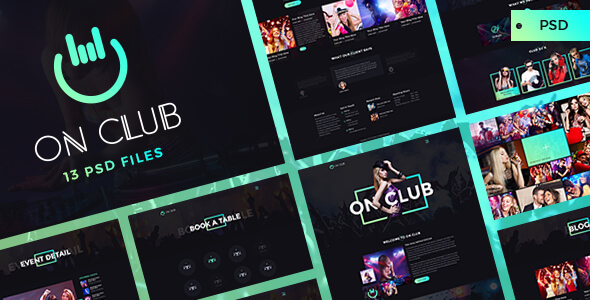 OnClub PSD Template Is A Magnificent And Impressive PSD Template Best For The Night Club, Bar, Dj, Rock Band, Events, Dance, and Party Organisation and Also For Creative and Personal Websites.
Conclusion
Night club PSD website templates offer a convenient and effective solution for creating visually appealing websites. They save time and come with feature rich functionality tailored to the needs of nightclubs. So, by using these templates you can establish an engaging online presence that attracts a wider audience.