Sports websites play a crucial role in engaging fans and showcasing sporting events. To create a visually appealing and functional sports website, it's important to choose the right website template. PSD website templates provide pre-designed layouts that can be customized according to your needs. In this article, we will explore the best sports PSD website templates available.
List of the Best Sports PSD Website Templates:
1. MovieScope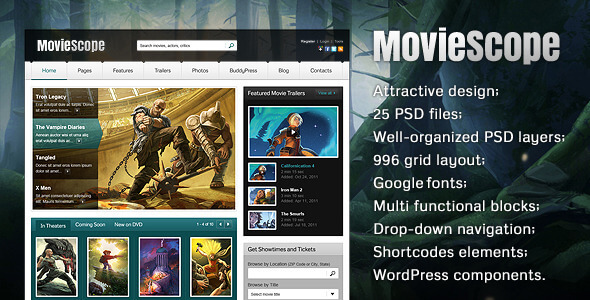 MovieScope Portal PSD Template is an attractive also universal PSD theme. It can be used for business, music, movie, TV, sport, game, travel, technology, auto, fashion, photo, cookery, etc.
2. Sport.AK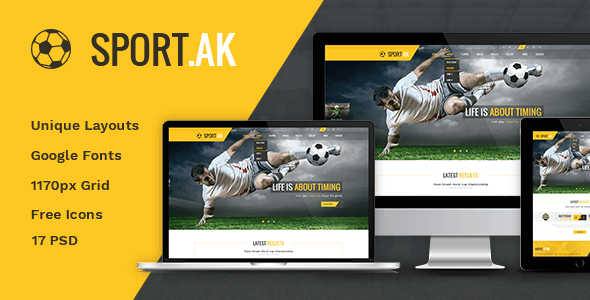 Sport.AK – Soccer Club and Sports PSD Template is a modern and professionally crafted PSD theme for small Soccer Clubs or can be used for other Sports websites. These are simple, clean, and grid-based PSDs.
3. Xtreme Sports club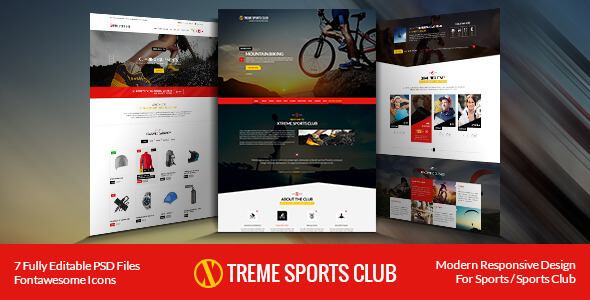 Xtreme Sports Club is a creative modern and responsive design that is suitable for any kind of sports website, extreme sports, sports club, or sports online shop. It includes 2 blog pages + 3 shop page designs.
4. Sports And Life
Sports And Life is a gym and fitness PSD Template designed in a minimalist style. Besides, it suits any type of design studio, portfolio, personal website, business, etc. This PSD Template has 3 color schemes. The PSD is designed on a grid and can be easily converted into responsive HTML and WP.
5. Team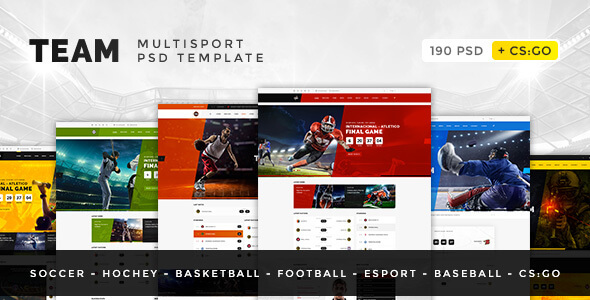 Team — multisport PSD template that has been designed and built, especially for large sports clubs and small teams.
6. Sport Center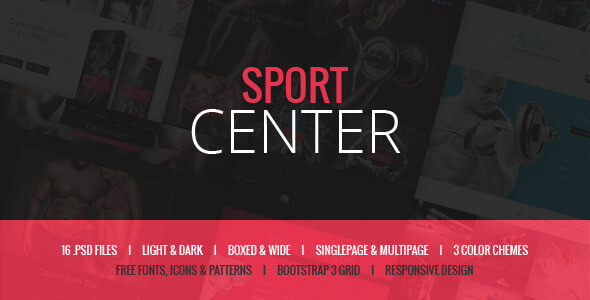 Sport Center is a modern, clean, and professionally crafted PSD template which can be used for gym, fitness, yoga, dancing, and other sports clubs. It also can be used for any other site.
7. Sportbike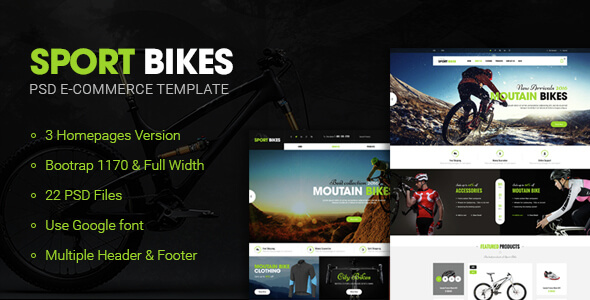 Sportbike – Clean and Clear eCommerce PSD Template are designed particularly for sporty equipment stores, sports accessories, sportswear… In addition, this is a multi-purpose theme for all kinds of businesses and sells any items you wish. PSD files are well arranged so you can easy to customize them.
8. Winter Sport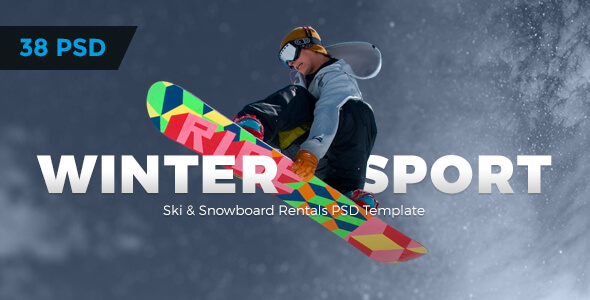 Winter Sport is a premium PSD template that was specially designed for commercial purposes. Build a stunning ski and snowboard rental online website using the pre-build layout and elements.
9. Mountain Bike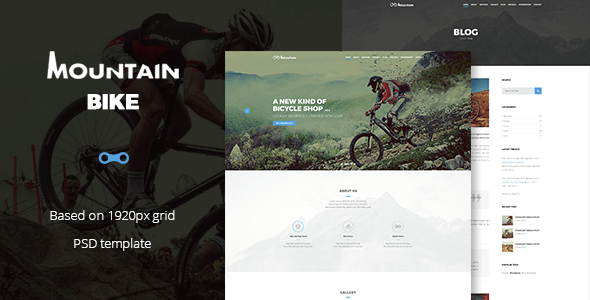 Mountain Bike is a powerful, modern, and creative PSD template for extreme and sports clubs. The design is suitable for Bikes, Hiking, Sports event, Sports competition, or any kind of sports event sites.
10. Sports Bazaar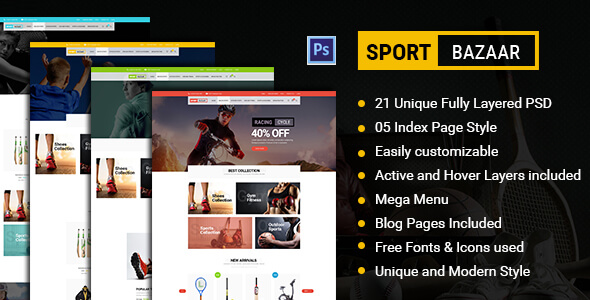 Sports Bazaar is a clean and functional theme. Perfect for your Sports eCommerce store project. This PSD theme contains 21 PSDs – full and easily customizable, well organized with layers and groups.
11. Atma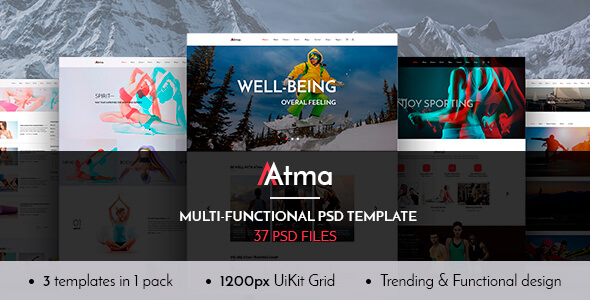 Atma is a creative, modern, and responsive theme designed mainly for Sports Clubs, Health Clubs, Gyms, Fitness Centers, Personal Trainers, and other sports and health-related clubs and it is suitable for any kind of sports activity website.
12. Sport Trainer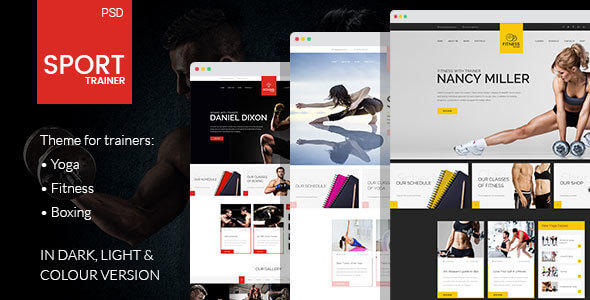 Sport Trainer is a universal PSD template for boxing trainers, yoga trainers, personal CrossFit trainers, and other sport-related niche websites. The theme comes with 3 premade skins for various projects.
13. Football Champ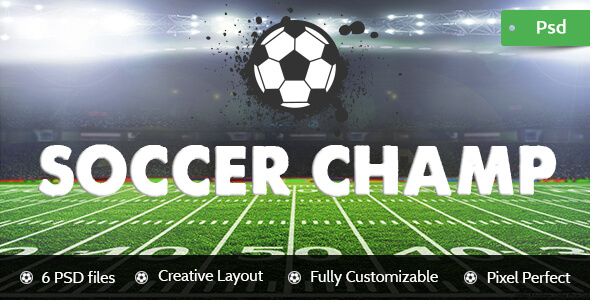 Champ Soccer Club PSD Template, is a very Clean and Modern Designed PSD template for Multipurpose uses. It is built on 12 Column grid (1170px) and Grouped 6 PSD files included and much more!
14. MTB Riders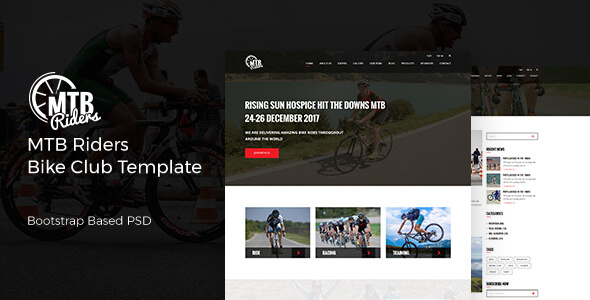 MTB Riders – Mountain Bike Club PSD Template is a Creative, Modern, and Unique design for Extreme Sports and Mountain Bike Club Website, also you can use it for any kind of website.
15. Freccia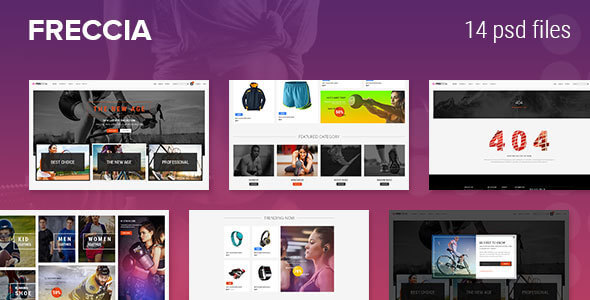 Freccia is a PSD Templates package designed mainly for sportswear stores, and fashion sports clothing. If you are selling running shoes, gym or yoga clothing, This PSD template works best for you!