The success of every business in this 21st century has a lot to do with its logos. Your business is as good as its logo. A professionally designed logo is necessary for building your business' brand. The death of most businesses has always been preceded by bad logo designs. That is why you see top brands doing everything possible to ensure that their brand designs never go below what their customers expect. Professional logo designs never come cheap. They are always expensive. So if you can't afford the apparently high cost of a professionally designed logo, your business stands the chance of not seeing the light of day. However, as a small business owner with a little budget, there is free online logo designing websites you can take advantage of in getting close to your customers. So let's start our list of the best free online logo designing websites.
1. Wix Logo Maker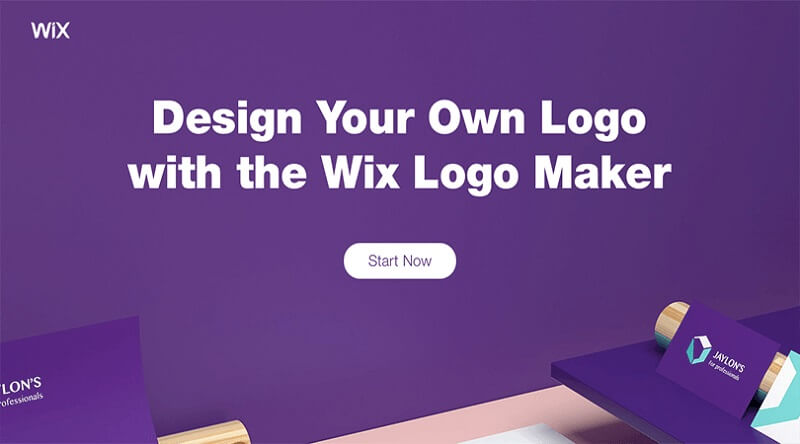 The name Wix is almost synonymous with the phrase – anything is possible! With Wix, logo design is like breeze. Creating a logo template on Wix is possible when you just answer a couple of questions. After which, you can proceed to customize the template in line with your business requirements. From the sizing, color, text, and font, you get to change just about everything the way you like it. This is beyond amazing because it gives you the chance to own a custom-designed logo for no cost.
2. Tailor Brands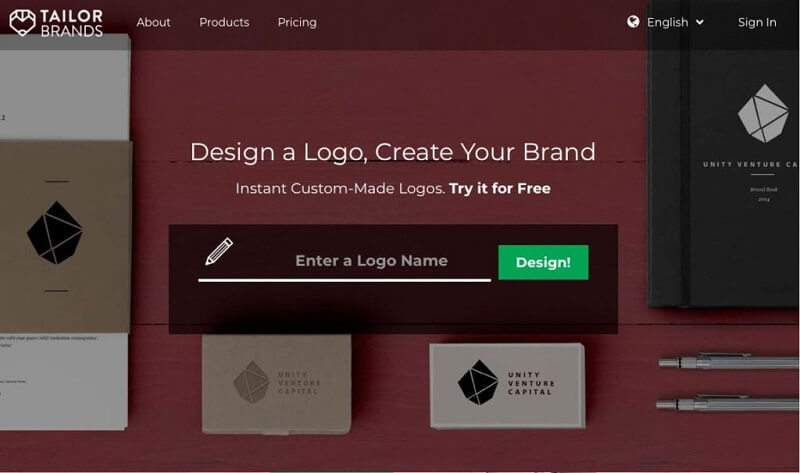 This incredible graphic design tool is equipped with everything you need to flesh out a unique logo for your business. Getting the logo ready will require that you answer their quiz. Fill in all the right answers as it concerns your business, and the logo will be done. It is as simple as that. Not only that, Tailor brands will equally offer you a couple of options that will make your customization quite easy. On this platform, you will also find ready-made graphic tools for social media integration.
3. Canva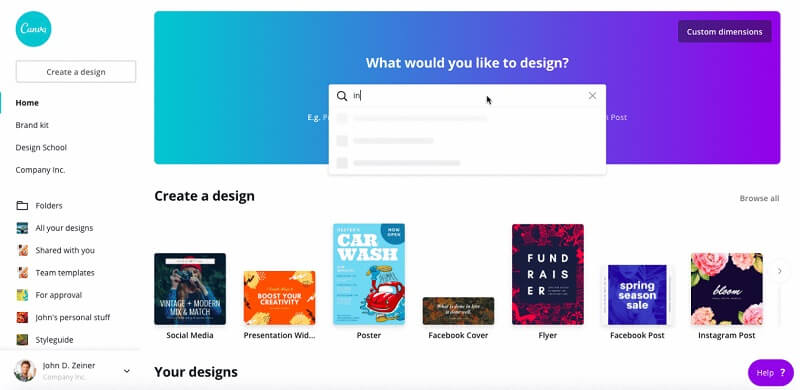 One popular name that has warmed up the free design market for some time has been Canva. With Cava, you can get access to paid and free templates for invitations, flyers, business cards, social media images, and a host of others. Pick up any of their graphic options and get started with your customization process. If you don't like what they have, you can upload your graphics to Canva and work with that. With some spark of creativity, you can turn the free logo templates on Canva into something stunning.
4. DesignEvo Logo Maker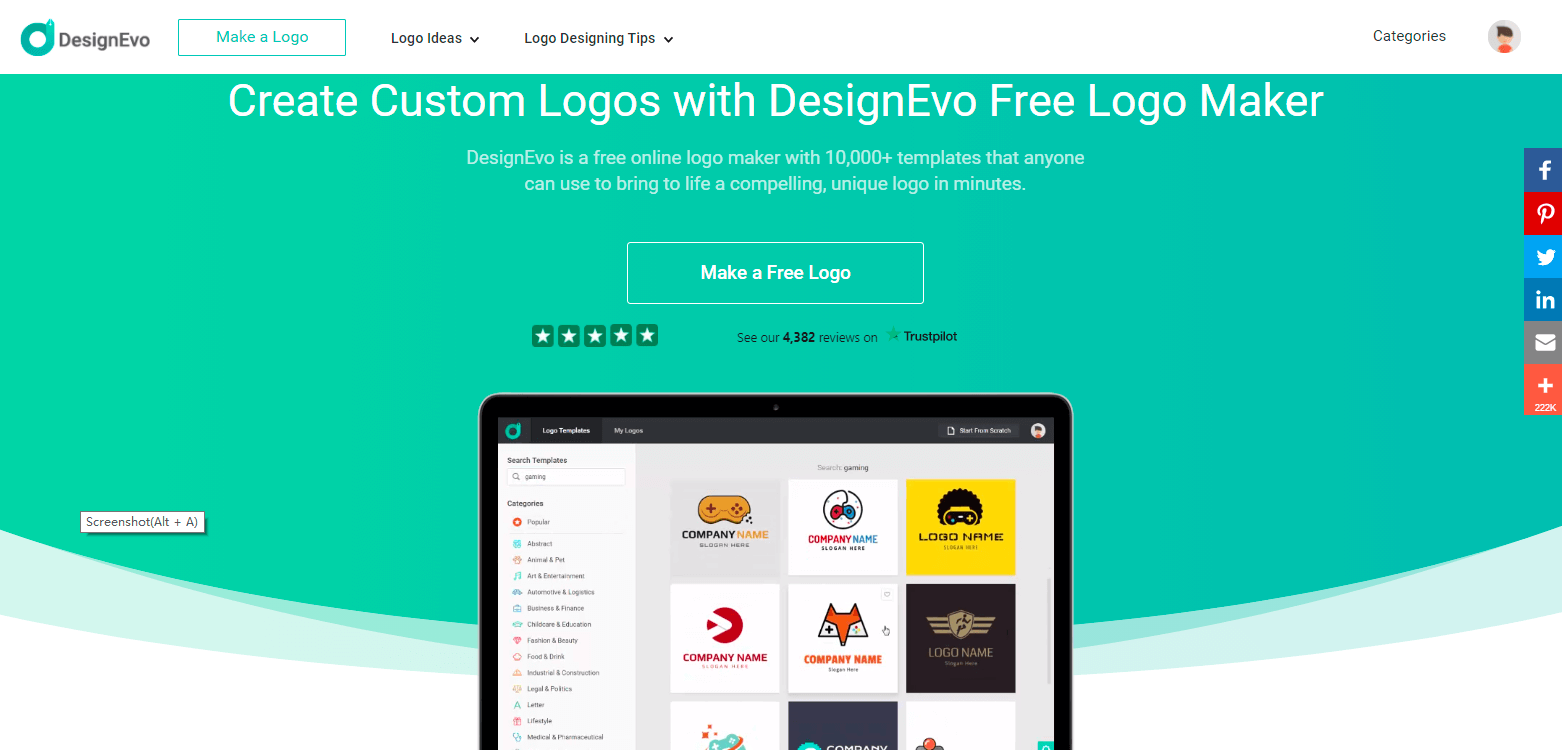 DesignEvo Logo Maker is an awesome free logo designer that helps you create custom logos even if you don't have any experience. It allows you to use your creativity to get amazing logos for work and life. One feature that makes it stand out from others is its in-build great selection of templates, from animals to arts, from business to education, from fashion to food, and from medical to nature. The total number of templates is over 10,000, and all are delicately designed. It also provides millions of graphic elements for you to add to beautify your logo. You are also free to change properties like font size, colors, effects and position them. Take this tool a try if you want to make nice logos.
5. Free Logo Design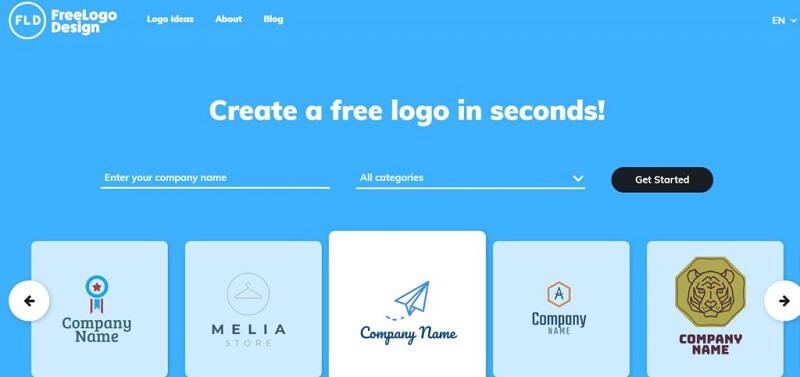 You wouldn't need any further explanation, as the name says it all. Just type your company name in, and choose any of the 20 categories, and a preview of thousands of templates will be conducted. Apply changes to the templates and customize them according to your business needs. You can download the file after you are done without paying any dime. They offer high-resolution logo designs for just $50. If you want to spend some money on your logo, you can walk that path.
6. Graphic Springs
Similar to the many other logo design makers that are out there, Graphic springs help you with several thousand design templates where you can make your choice from. Input your business name, as well as a tag line, choose an image category, select your logo, and proceed with simple customization. You can choose between all the most recent logos. If you desire your logo to be incredibly stunning, start with the symbols and shapes and see how you can alter their designs to give your logo that incredible look.
Although you don't need any money to use the software, you're expected to pay $19.99 before you can download your logo design.
I hope you enjoyed this article on the 5 Best Free Online Logo Designing Websites. If you like this then please share it with your friends.