With the recent pandemic in action, a lot of people went online. People have shifted themselves to use technology for the better and give their jobs more time without being in contact and working from home. But there aren't a lot of websites of apps that provide the best video calling experiences. People have had difficulties adapting, and it's been difficult for the older generation to adapt to the new changes. But there is a solution to everything; there are multiple sites that offer accessible interfaces and allow you to work through your problems and do stuff online. Hosting meetings, being in control, all of this comes pretty quickly with these best free video conferencing websites mentioned.
1. Zoom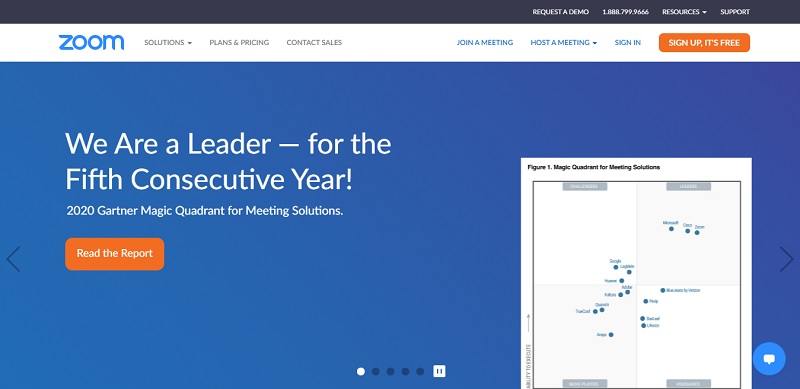 As fast as the name is, the interface on this app is pretty great. This has all that you require to work from home or video call. But not only does it simply let you video call, but this also allows you to chat back and forth with the entire group or select who you want to privately text, and you can text them just like that. The conference can continue while you can't privately. And to make it easier, each icon on the screen shows you get over you need to do, and it's pretty simple to understand your way around the thing.
The video call can last a 40 minute on the free trials and helps manage the timing. You can also share your screen with the rest of the participants and even give a lecture on display and make the explanations a much more visual experience. This app is available very quickly and can be used by anyone. The host also can mute participants, unmute whenever they want an answer, and much more. This gives you all you need for a good video call.
2. UberConference
Uber has made its name in every business, it al; it people easy mobility and has all the good things available with just the touch of a button. But you know how it just got better? Well, UberConference an entirely websites based interface that does not need you to download an app to use its services. You can log onto the website, enter your URL, and the participant pin, and you'll be included in the conference. This is pretty easy and has it's perks, to be honest.
After you log in, the host can add up to 10 people, which is a little less comparing it to other websites or apps, but then again, this can help the host by recording the lectures and make them available for later use. With such accessibility, you can provide other people with a video if they missed the meeting or lecture. If you're signed up on the free interface, you will have to limit your conference to 45 mins. These are great for smaller companies since not everyone will have to download an app for a meeting and access; log in and get started. Thought having a PIN every time may be a hassle, but you'll probably go around it pretty easily.
3. Google Hangout Meets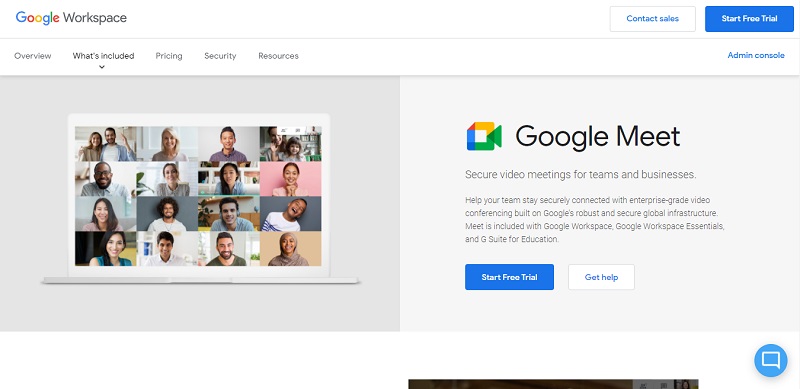 We all know google is available in every house, every hotel, every school. They're genuinely everywhere you look, and that's what's great about using google. However, you will have to subscribe to a monthly plan after a 14-day free trial. A paid subscription will be required for you to use this, but this shouldn't be a huge hassle since the cheapest plan runs to being only $6 per month. This is the best deal you'll get anywhere. There are not other websites which offer such interfaces at such low prices.
This not only gets you a Hangout subscription but also lets you have access to a G suite, this offers you unlimited access to the conference call, and these do not have to have a limit. These are great for video and audio calls and allow you to share documents through the website, and you can easily send them to anyone in your meeting. If you use things like Google drive, Doc, or another interface that can be linked to Google, it will only make things easier since these are already interconnected.
4. Skype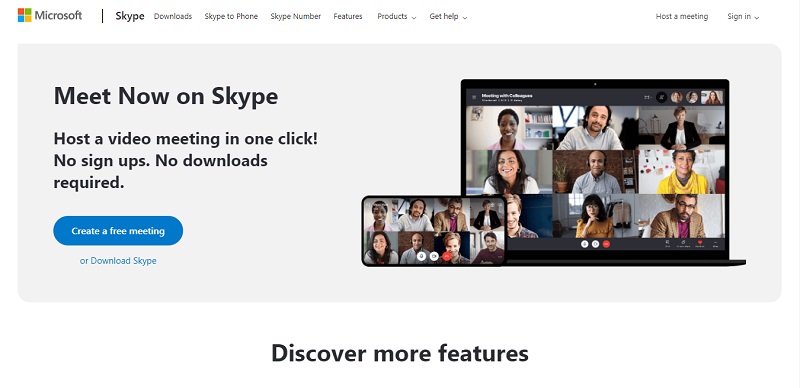 We all know Skype was the most used interface when these sites did not come out. Skype made long-distance friendships and relationships possible; the call ringtone sounds oh so familiar. So in honor of that, we had to give it a mention. One on one calls are easy and child's play in this context, but even when you have the free subscription, you can easily host a conference of up to 25 people and give you excellent control of whatever there is to the app. This is extremely helpful when there is a voice translation required. The interface can effortlessly translate into ten languages; not only this, but they can translate up to 60 languages on the text. It makes international calls extremely easy and very convenient for anyone to use.
Skype also can provide you with a texting option and allows you to chat privately whenever you need it. Expected to grow to a million more users in the next 5 years, this app has made it through tough times and has always lent its best services to us. This has more potential, which can be unlocked, but through a subscription to the office 365 plan, which can allow the host to add 250 people in one conference call. And sadder news is the fact that Skype Business is retiring in 2021.
Conclusion
Going from being the most popular to the oldest, we've covered most of those widely used and extremely accessible to the crowd. These free video conferencing websites are great for everyone who chooses to use them. It doesn't matter if a considerable class or lecture needs attending to an office conference that needs hosting. Most of these can do it all and more while being free. These are the best.