One, if not the foremost–the goal of every business is to achieve growth. Along with growth is the increase in ROI. Graphic design can help any organization achieve these goals. In this article, you will learn how graphic design tools speed up success by helping your team become more productive.
Research, exploring different marketing channels, and other related activities are just some of the things you can do to expand your business. But one that is truly instrumental in achieving success is graphic design.
How Does Graphic Design Help Businesses?
1. It Declutters Your Social Media Approach.
Social media has become a battleground among marketers. With so much competition going on, you can't expect target customers to easily find your brand. Unless, of course, you have the edge over other players in the market. One of the best ways to ensure maximum exposure on social media is by having awesome graphics on your feeds. Adding relevant graphics in your posts increases engagement. Building up the excitement toward a product launch can also be done by posting a series of intriguing graphics leading up to the actual launch date.
There are simply too many opportunities to build up your business using social media and graphic design software with all the right features is your best partner in doing it.
2. Present More Impactful Data.
Customers nowadays are not easily swayed by information that is fed through numerous marketing strategies. They prefer data-driven information, and the better way to present this is through impressive graphics. Graphic design tools allow marketers to create highly visual data that is not only informative but also pleasing to look at. Instead of plainly showing statistics with numbers, create interactive infographics that make more impact.
Another creative way that graphic design tools can improve content is by putting together a visual guide instead of written instructions or how-tos for using a product.
3. A More Streamlined Content Creation Process.
Content creation is a never-ending process in modern marketing. It is upon the designers' shoulders to regularly come up with impressive content. Graphic design tools come in handy in ensuring that designers always have fresh content every single time and without delay.
Graphic Design Tools Help Increase Productivity
More than a tool to help streamline marketing content, there are plenty of other ways that graphic design software helps increase productivity across industries.
1. It Automates Processes.
Automation is essential in growing companies as it minimizes the need to do many tasks by hand. It also centralizes the process so everyone in the team can contribute to the completion of the design process without difficulty.
2. Eliminates Human Errors.
Most repetitive tasks result in errors because human bodies get tired. The tendency to make mistakes is higher once a person gets distracted. These problems are eliminated with a graphic design program. Designers can produce consistent and accurate outputs even with little to no manipulation of the system.
3. It Saves Production and Management Costs.
Design creation is a long and tedious process. You need to invest time, money, and human resources especially when you need to develop many designs in little time. A graphic design tool diminishes the need to hire more people or spend more on overtime pay. The design process is more organized so you get to have more work done and in a fast manner.
4. Streamlines The Branding Process.
You can observe in most design tips the importance of creating a consistent look in branding. While you can do this manually, doing so will require a lot of patience and dedication, particularly when you are dealing with hundreds or thousands of brand assets. Graphic design tools are the perfect solution for this as they can be programmed to apply branding elements to any design. This guarantees consistency and accuracy of branding to your assets.
5. Make Designers Productive.
The ultimate result of using graphic design software is that it can make everyone on the creative team more productive. It saves time and energy so they can focus their creative talents on innovating better designs. Since it removes the stress of doing repetitive work, designers also achieve a clearer state of mind while working on their projects.
At the end of the day, using graphic design tools is indispensable to any designer or company because it allows the creative team to work faster and more efficiently and helps produce high-quality designs that will catapult a business to success.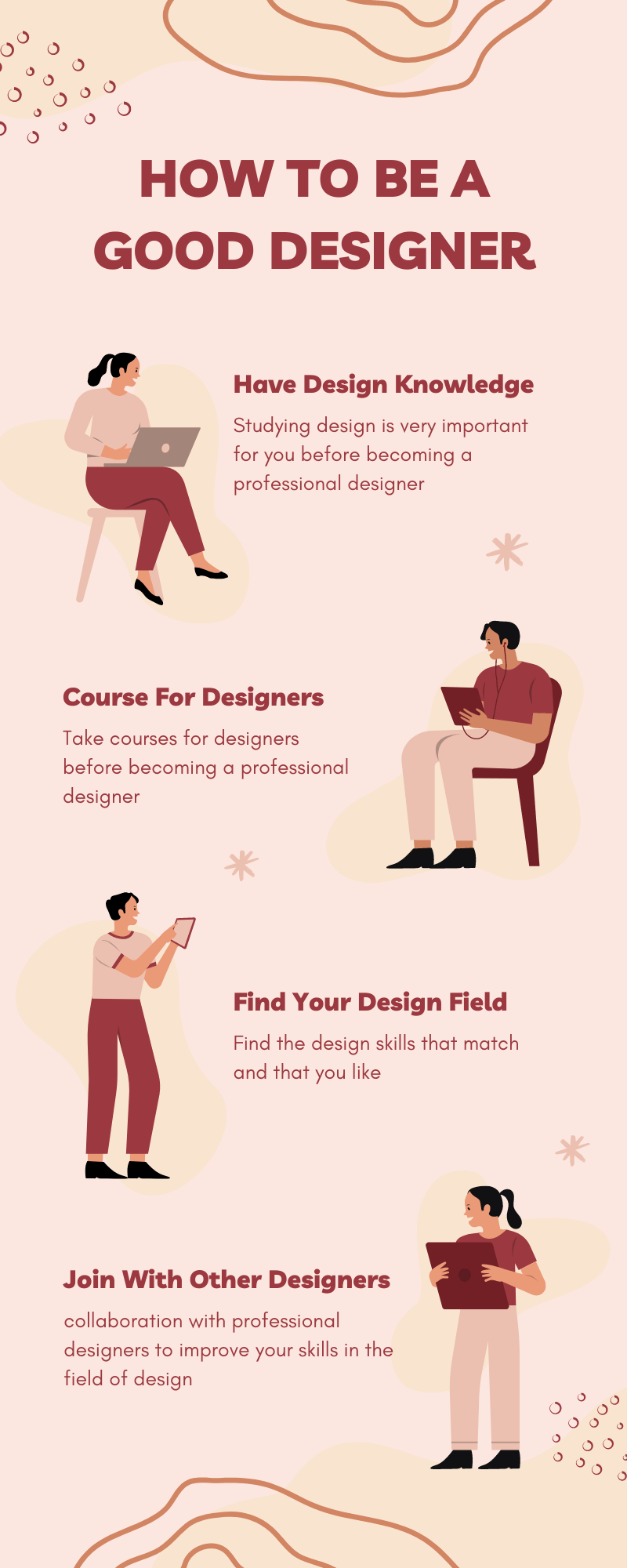 8 Graphic Design Tools for Faster Results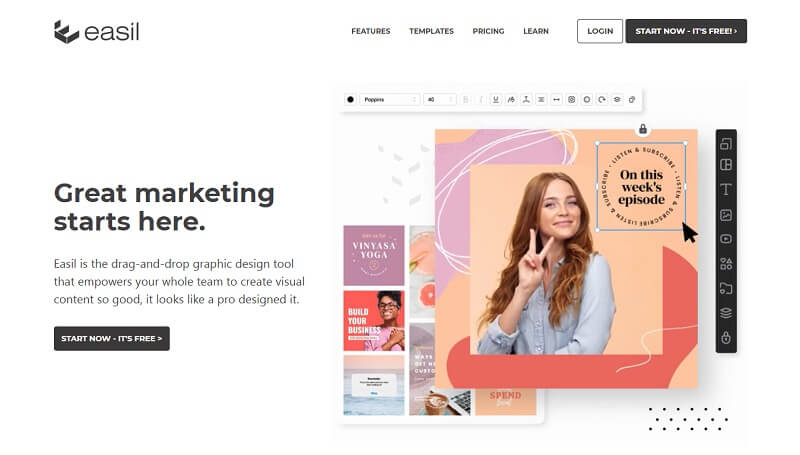 Building a brand requires the highest quality graphics for social media posts, posters, website content, logos, packaging, and more. Easil is loaded with professionally-designed templates that you can customize with your brand colors. By streamlining the creation process, you are guaranteed a steady stream of visual content that looks like you hired a seasoned graphic designer in your team.
While hiring a bunch of graphic designers can do the same, having Easil affords you to keep up with the graphic demands while scaling the business in your own time. It is cheaper to subscribe to an Easil plan at only $7.50 a month than hire a full-time designer at probably thousands of dollars for a year. Easil can be a secret weapon that your small creative team can use.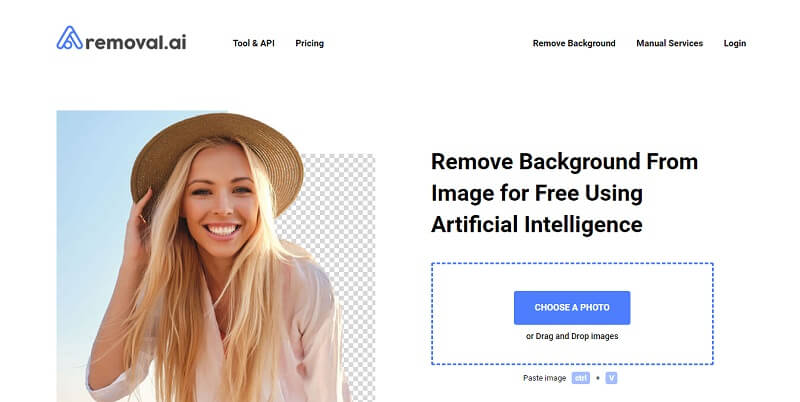 In most cases, getting into modern businesses means doing online selling and marketing. Whether you have your website or have a shop at a selling platform, it is non-negotiable to have either a white or transparent background on product photos. It not only makes the webpage look cleaner but also helps keep the viewers' focus on the products while browsing through the online shop.
The only setback in this scenario is that removing backgrounds from photos can be tiring and consumes plenty of time. Removal.AI removes these problems from the equation by providing an automated way to instantly remove backgrounds. It takes just three seconds or less to completely rid backgrounds from photos. You can even batch process so you can take care of this tedious job in minutes instead of hours or days.
Another beauty of this graphic design tool is its flexible pricing plan. You can pay for the number of photos you usually need to be processed monthly. This is great if you are just starting the business and need to limit your resources for product photo processing.
Because Removal.AI is such an innovative tool, it does not only remove photo backgrounds but also allows you to edit photos right from the same browser. Its micro photo editing tool has all the basics that you need to fine-tune images. You can even change backgrounds if you do not want them to be transparent or in plain white. Removal.Ai is truly a magical tool to have and the best ally for growing any business fast.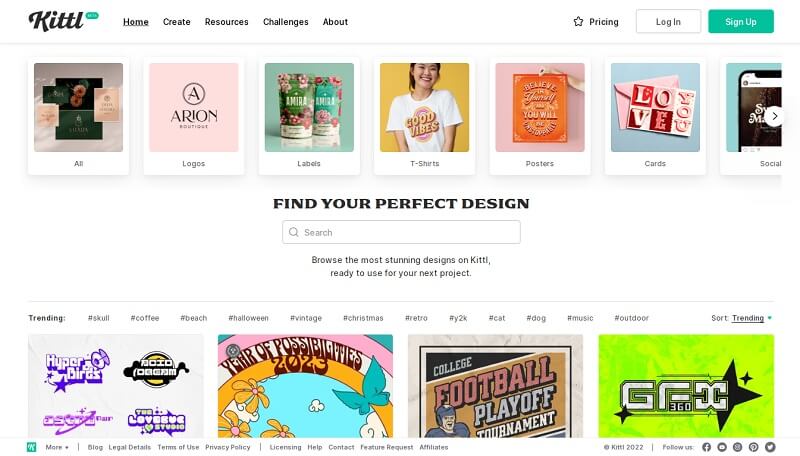 Stunning graphics are a given for successful marketers. This is why if you want to observe growth in the industry, you must always strive to offer awesome imagery for your customers. Kittle takes away the difficult part of mass-producing graphics as it gives you access to a huge library of illustrations, vectors, fonts, and design templates.
It is almost impossible to think that you will run out of ideas when using Kittl. Just one look at the designs and you will feel excited about what you can also create. The best part of it is that the editor is so intuitive. This means that even the non-design folks in your team can use its full features without any difficulty.
Several industries can benefit from using this tool as it mainly takes care of the marketing team's needs for professional-quality graphics in various applications.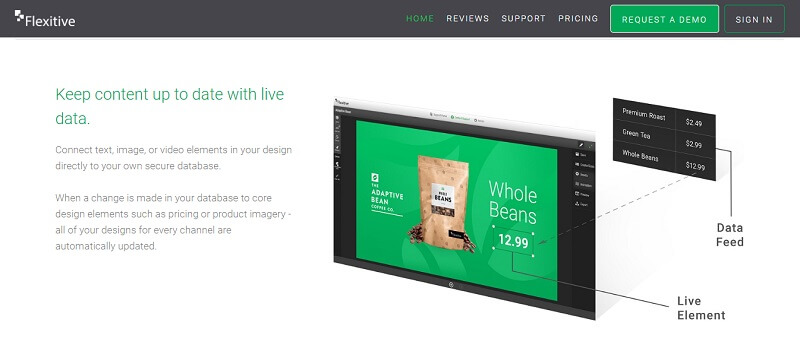 For industries that need to produce graphics across different platforms and in a variety of formats, the bulk of the job goes to the creative team. Delivering high-quality designs in many variations can be tough if you are going to do it manually. Flexitive is the ultimate solution for this kind of task.
Aside from a centralized library of omnichannel designs, Flexitive has a drag-and-drop responsive editor that allows lightning-fast design creation and editing. It also uses global assets, so you eliminate the need to manually update designs across platforms for any changes.
With its full-packed features, you can mass-produce designs and make them export-ready across multiple platforms in no time. What would cost you thousands will only set you back as low as $59 a month for streamlining the workflow using Flexitive.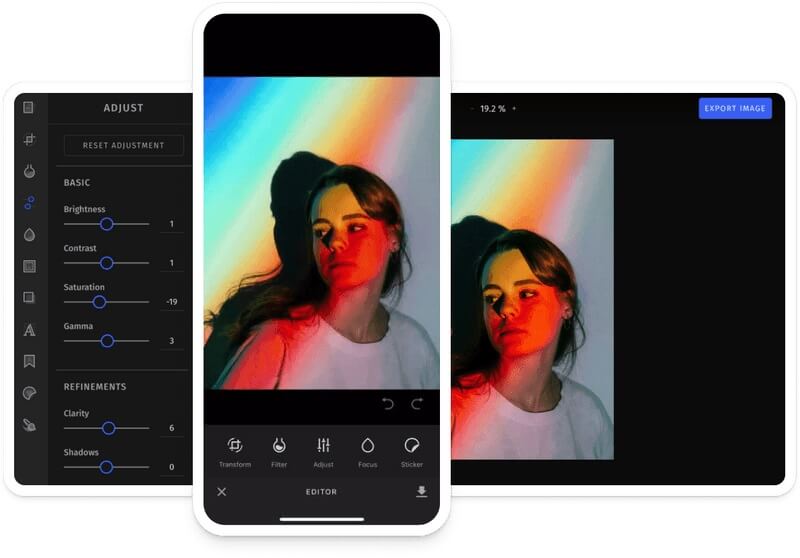 A common misconception about graphic designers is that everything they do is easy because they have the knowledge and skills to make them create different projects. The truth is that producing beautiful designs is a challenge, especially if it involves repetitive and time-consuming tasks. Bridging design and technology, the team behind Img.ly produced a graphic design program that can power a whole new generation of creative tools.
Their CreativeEditor SDK is a fully-customizable design editor. You can use templates in your workflows and automate the editing process. Now you can create social media and any other marketing content using templates. This lessens the time needed to create posts bearing the same design styles and elements.
Fancy a business in printing? Delight clients with the ability to customize the design of their orders with Img.ly. By creating an inspiring and compelling design experience, you can drive engagement, grow revenue, and let your company afford to free up resources so the creative team can focus on innovative projects.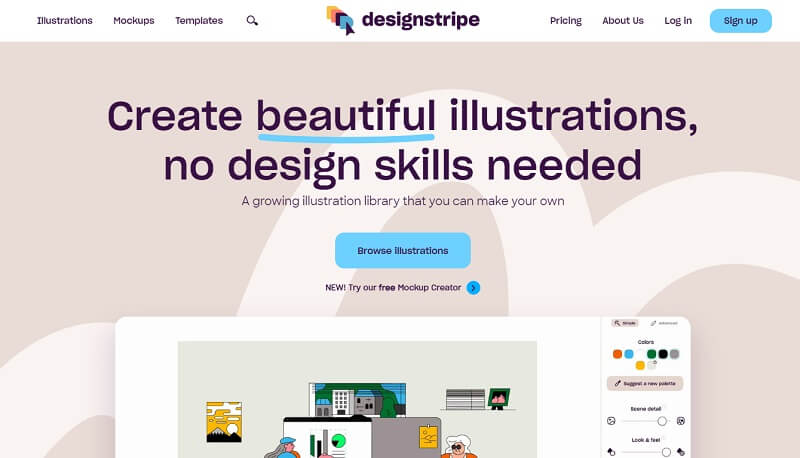 Creating breathtaking designs used to be exclusive among expert graphic designers. Not anymore with powerful graphic design tools like Designstripe.
In a nutshell, Designstripe is a tool that gives you the freedom to create stunning designs fast, even without the expertise to do so. The secret lies behind its simple but powerful customization tools. Whether you need to create simple or complex designs does not matter with its intuitive tool.
Another major advantage of using Designstripe is its massive library of illustrations, icons, and other graphics to fuel your creative juices. You can explore unlimited color combinations and create the color palette of your dreams from scratch. Truly, the design possibilities are endless when you have Designstripe on your team.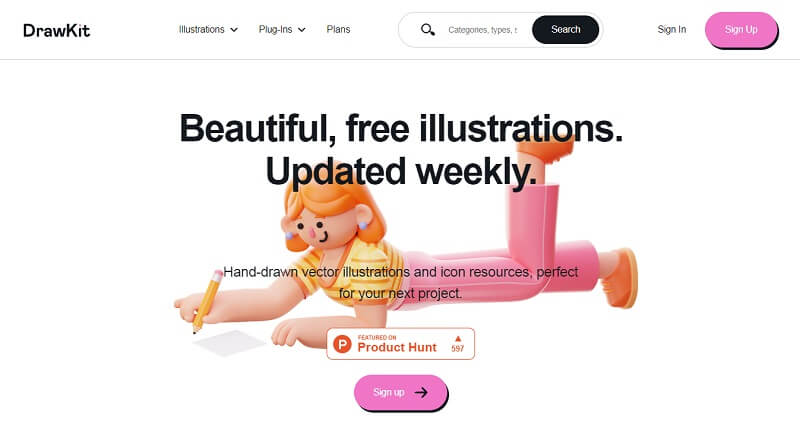 Looking for inspiration for the next project is a usual struggle even for veteran graphic designers. Good thing there are graphic design tools, like Drawkit that solves the problem by giving plenty of design inspiration.
Marvel at its huge library of illustrations that are updated regularly. With all of its hand-drawn illustrations, vectors, and icons, you will never run out of design ideas ever again.
Browse through its collection of illustrations from a variety of categories. Customize the designs to your heart's content and produce noteworthy outputs that look professionally made.
Unlike other tools, Drawkit offers a lifetime plan with its Pro Lifetime subscription. This gives you access to all of its Pro content for life, eliminating the usual problem of lacking fresh design inspirations.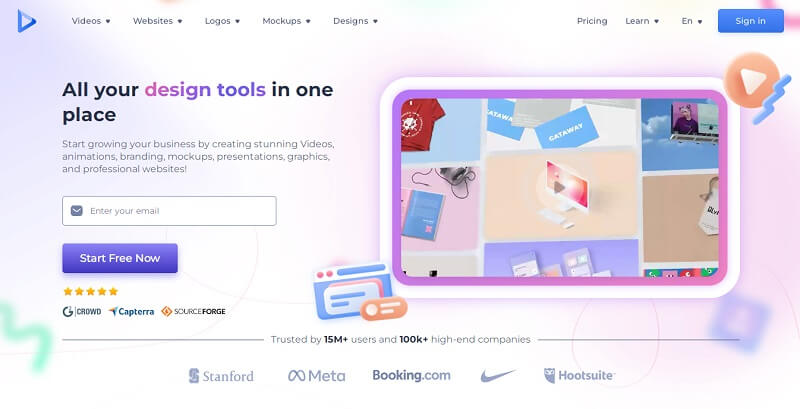 If you want your videos to look more professional, Renderforest is a great option with its wide selection of templates.
Renderforest is an excellent tool for anyone looking to create brand videos or improve their website design. It's user-friendly and easy to navigate, even if you're not super tech-savvy.
The Lite package, perfect for businesses still in their growth stage, starts at only $9.99 per month. If you require advanced growth tools and superior designs, go with the Pro package at just $19.99 per month! And finally, the Business solution is ideal for enterprises or teams wanting to achieve amazing results – it's a mere $19.99 per seat!
Conclusion
Graphic designers face a trail of productivity hurdles daily. They get distracted by a lot of things, miss out on deadlines, do repetitive processes, and do the rest of the tasks related to creating and editing designs.
Having graphic design tools is one of the most efficient ways to get through these hurdles. They ensure that even though the process can be tough, you can still achieve excellence in the job of producing professional-looking designs.
By having the best tools for graphic design, you gain complete control over your creatives. You reduce the creative team's workload but can still keep up with the demands of your marketing needs for high-quality graphics.
Do not let the many hurdles in design slow you down. Instead, be armed with these incredible graphic design tools to avoid wasting time, getting distracted, and tempting you to procrastinate when you want to breeze through on your path to success.
Author's Bio
Lyn Pasco is a professional photo retoucher and editor at Ephotovn.com with over 3 years of experience in the graphic design and photography industries. She provides creative solutions to both personal and commercial clients, always striving for perfection in her work.