In this article, we just give beautiful and presentable Templates in this collection which will be helpful to create your website without paying you can use use the free templates that are really good as like premium ones.  In today's time, everyone wants to make his business website grow his business or to attract people. So this Best Free Night Club Html Website Templates really help you from a set collection of templates over here.
Today in this collection we give you a collection of specifically designed and best for any kind of nightclub event, music event, music party, or Dj, and much more the template are best to consider for you to create a free website.
Here is a collection of Best Free Night Club Html Website Templates Which Provide a Magnetic Attraction. The Templates are Really responsive Which is Best To Create a stunning Night Club-free website.
1. Evento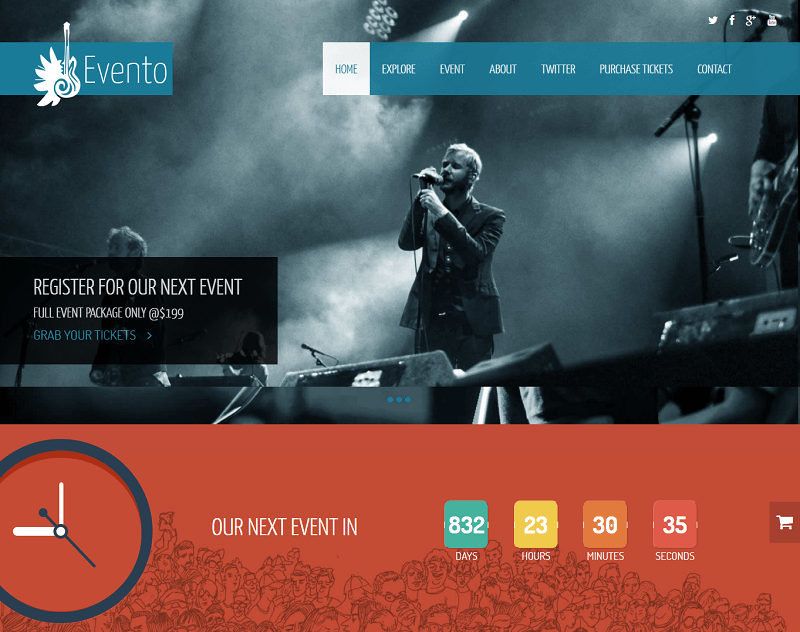 Evento presenting the best One-page HTML template, It will be the template that contains all that was be needed in the design of this competitive world, to make a stunning nightclub website and showcase your services and work to the world online.
2. Dj Kranks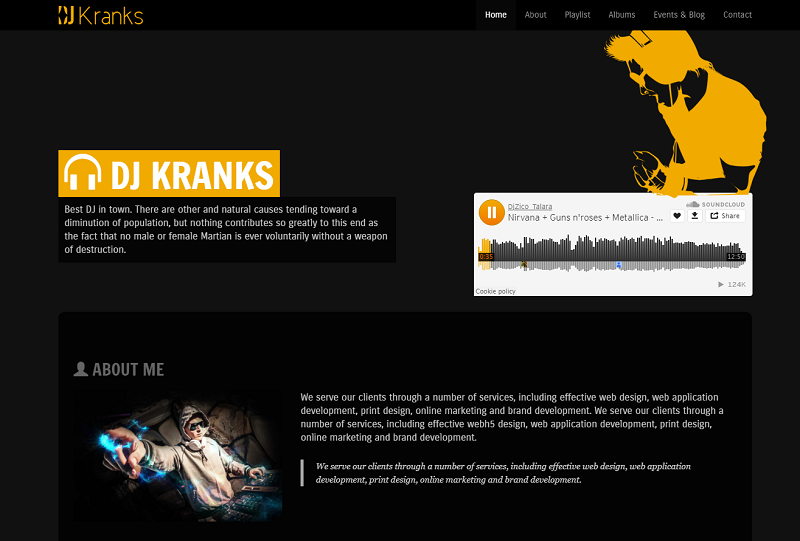 It is an Awesome design having many effective features given in this template which will satisfy the need of every user and to give help to create its own perfect Nightclub website in free not consider this word free design give all necessary and required features that will be need of today's world It is completely responsive design template used of animation in the whole design perfectly, provided contact form that makes it best The Dj Kranks for you all.
3. Reload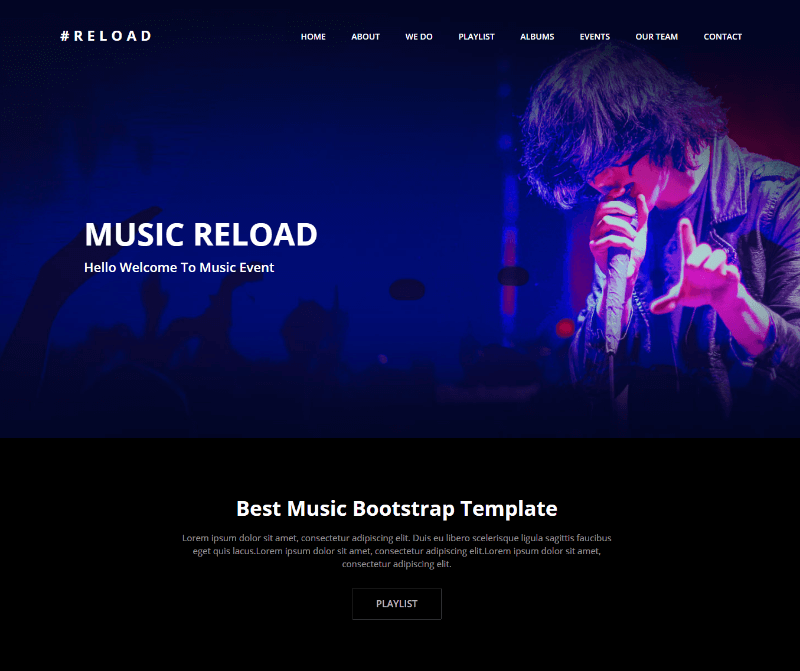 Reload is a stylish bootstrap HTML template best suited to all types of business such as music, entertainment, events, and many others. It has a 100% Responsive Layout Design that will provide the design to make it perfect according to today's trend it cross-browser compatible. It is a one-page multipurpose template that will make it perfect for every user's need. But also it is fully customizable so you can personalize it to your need.
4. Rockon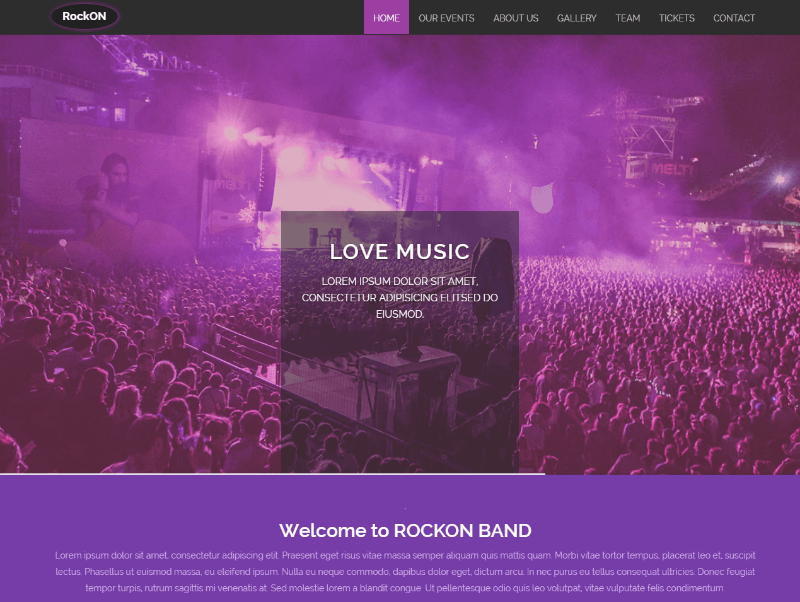 As we are need of free nightclub template, we all want stylish and trendy templates but at the cost of just free So giving all This template the best stylish and trendy templates for today's time having all modern features in this beautifully crafted design to make it a best design of all time, it has using animation whole over the template in different section stylish icon, hover effect, slider that will enhance its beauty.
5. Bass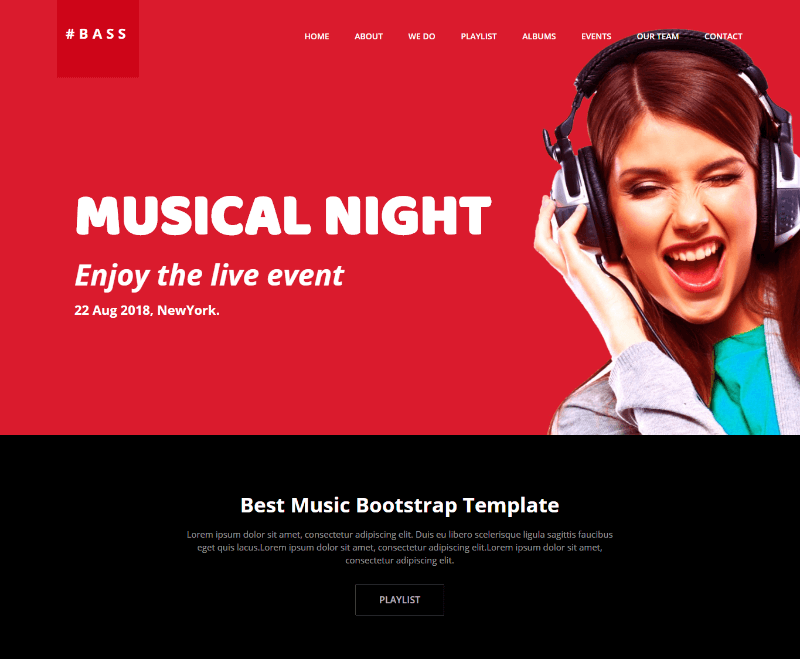 In the vast variety of templates around the internet, we find the Bass a perfect nightclub to showcase your nightclub business all around in a professional style. It has all modern features having a Clean & Developer-friendly HTML5 and CSS3 code used, it is fully customizable design awesome fonts used in a design that reflect it beauty itself Google Fonts Support will also be provided in this design.
6. Tunes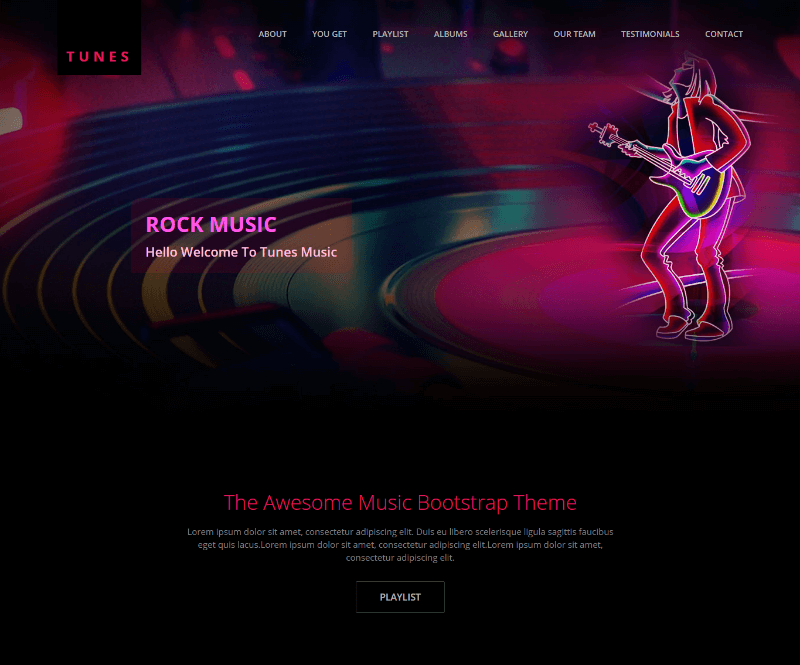 Tunes is a stylish bootstrap theme suitable for small types of businesses such as music, entertainment, events, and many others. It has a contact form provided in the footer section of the template perfect use of animation in each section.
7. Dj Rocks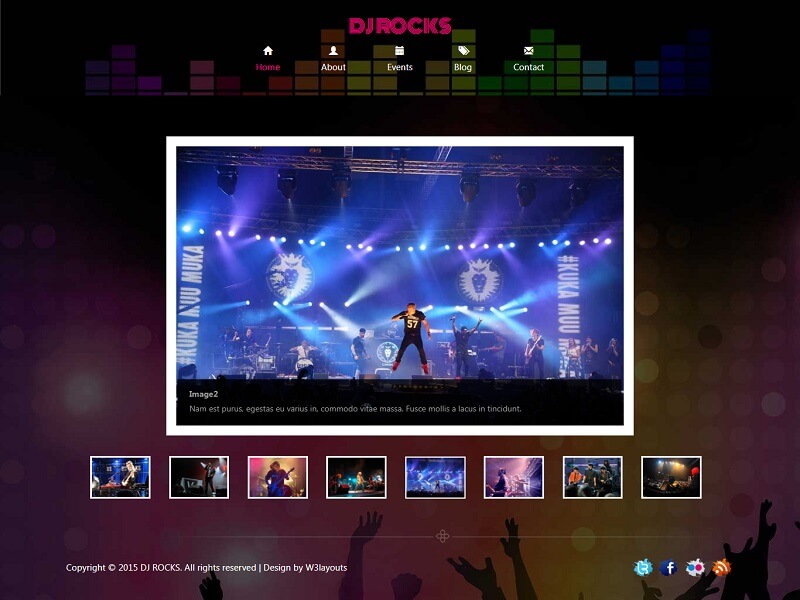 Dj Rocks has a nice hover effect to the icon given over the menu bar. It has a logo placed at the top of the design that will look really nice, stylish social media icon and contact form provided in the footer part, use best color scheme that will suit a design of the template in a great to express features, best to showcase your business online.
8. Modern Music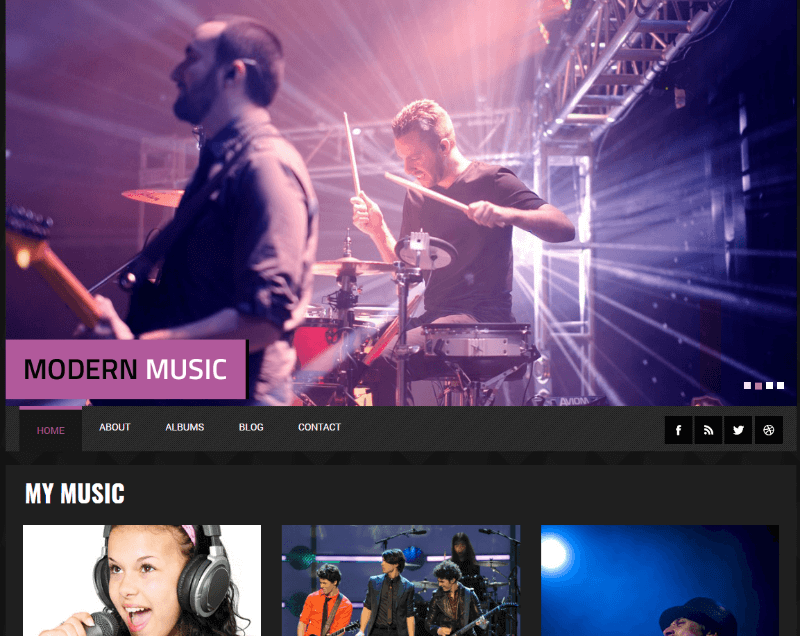 Modern Music is an impressive template that will design according to the need of every modern business website, to reach their business at the top in their first step going around online to expand there work, it has all major and require features that will provide eye-catching look to the template with a combined effect of beautifully crafted features in design, It is fully responsive and compatible with all browser.
9. Rock Star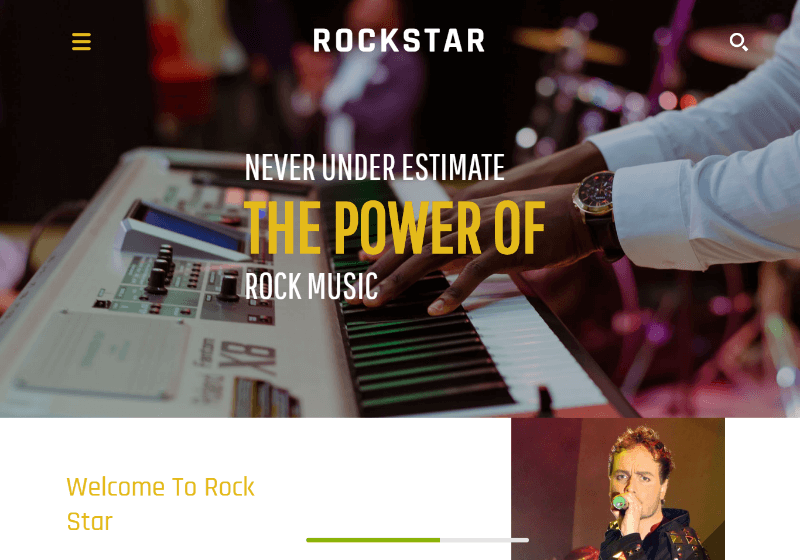 It is a Rock Star justifying to its name, It is the best template design that will have all modern features, it is totally responsive design having cross-browser compatibility.
10. Events Club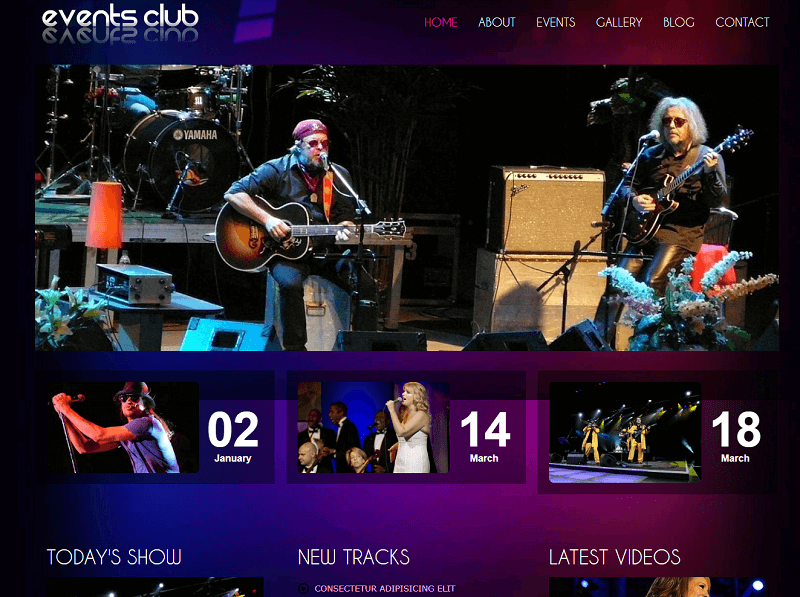 Events Club is a standard quality Free HTML Templates that will maintain its standard to give the best standard to his user to showcase their nightclub having it services with this beautifully crafted maintain the standard of today's world, It is modern and trendy design has trendy features at best require section of the template. It has a slider placed in the image banner section which gives it an impressive effect at the time change the image.
11. Euphony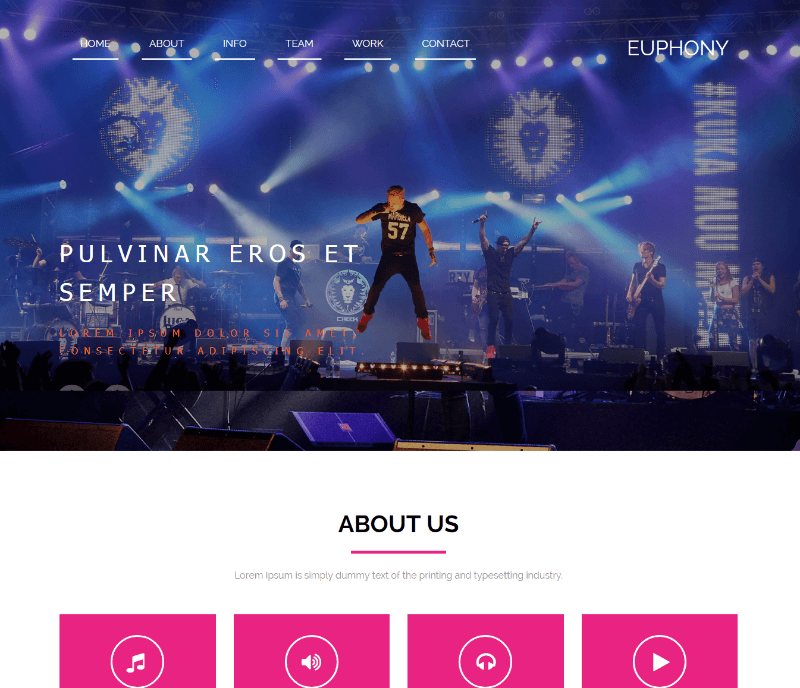 Euphony is a stunning design HTML template having used impressive animation effects used at the menu bar of the template and as well as the whole required section of the design. Perfectly use Color scheme, Flat Grid pattern, Fantastic Images, Hover Animations, Font-Awesome Icons which give it an eye-catching look and can attract a tremendous amount of visitors to your website, making your site an ideal nightclub website.