Web continuously updating and daily 1000+ post lived online. Then why you are delaying, Crate your own beautiful professional blogging website using these Free Blog Html Website Templates of 2023. Explore our Free Blog Html Website Templates and share your feedback.
Developed your own blogging website from scratch with a little bit of effort, especially in the department of design. Choosing the right HTML template for your blog website site. Here are so many choices to choose from. Colors, font choices, and alternations, navigation menu placements, social media integration.
Also See
Bounty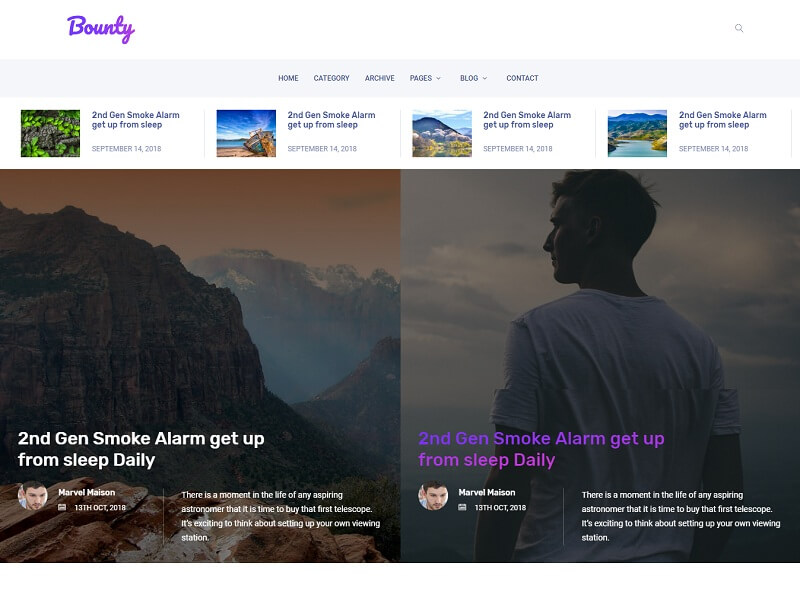 Starting your own online journal with Bounty free blogging website template is as easy as pie. Seriously, once you see how powerful Bounty is and how simple it is to work with it, you will understand that you can kick off your blog or even online magazine quickly and efficiently.
Vizew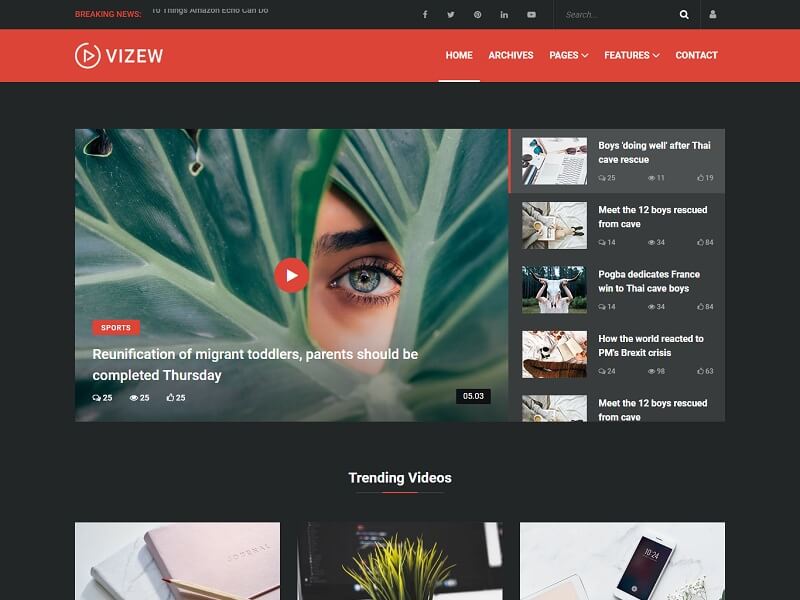 Vizew has all you need to run a successful online news site and make it popular. Of course, it also follows all the latest technology trends and web regulations to make sure everyone gets the most out of your website.
Newsbit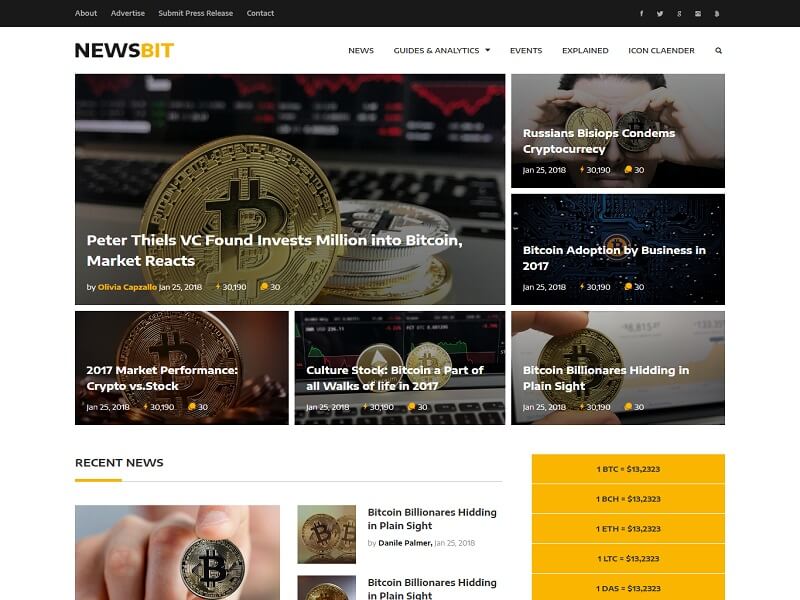 Newsbit is a fantastic free cryptocurrency blog website template for you to start something fresh in the coin market.
Quitelight
You can quietly start a new blogging project and come out with a bang by utilizing the striking Quitelight.
Abstract
Abstract is a masonry blog website template. It's a modern and clean design plus its great typography makes it the perfect template for your blog site.
Keep It Simple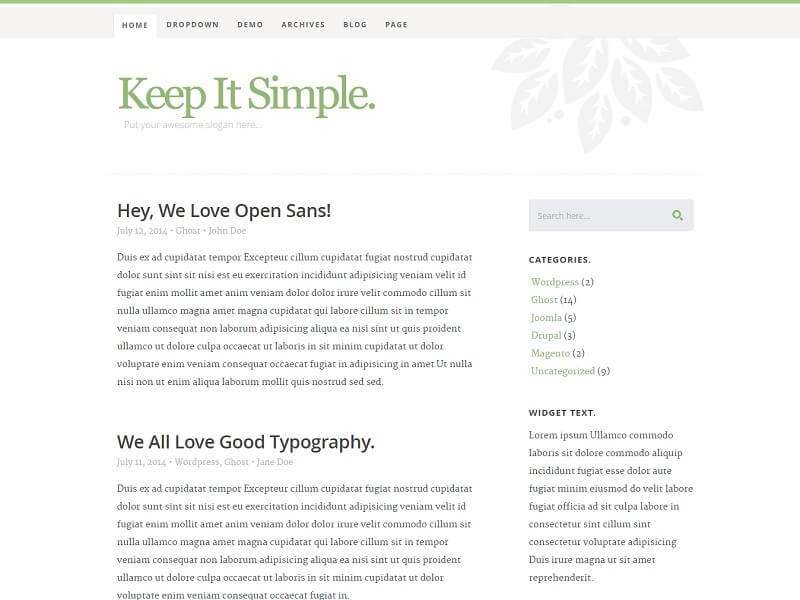 Keep It Simple is a clean and minimalist website template designed primarily for blog sites.
Sora Ribbon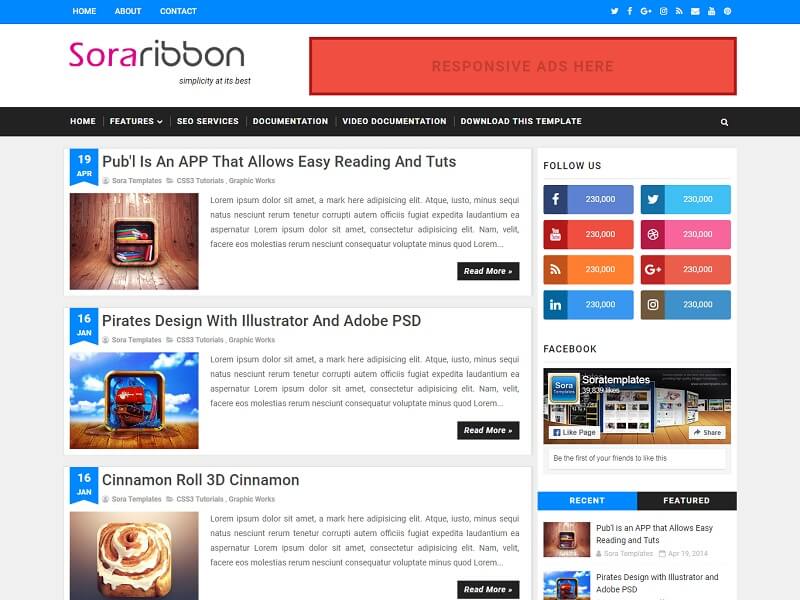 Sora Ribbon Blogger Template is a neat, clean and modern Blogger theme with an elegant, carefully crafted perfect design.
SBT Movie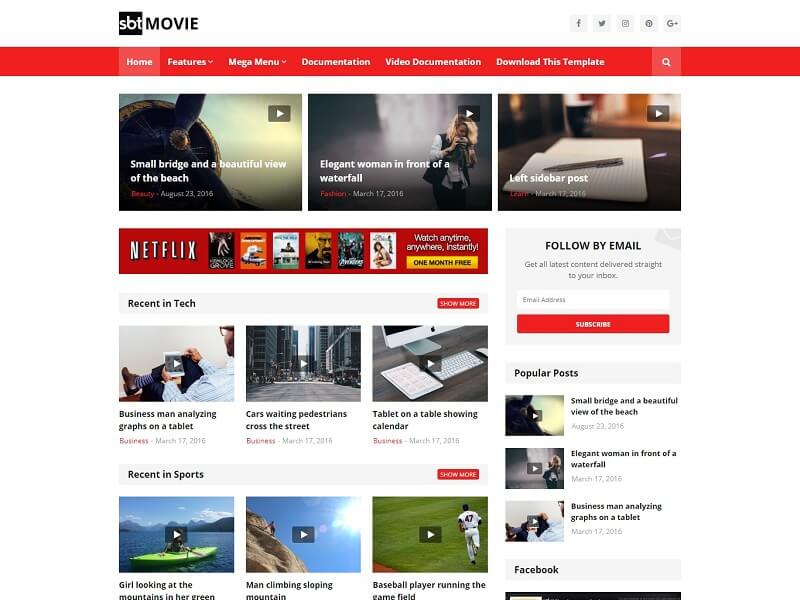 SBT Movie Blogger Template is a Responsive Free Blogger Theme best suitable for video, movie, news, magazine or blog.
Sora One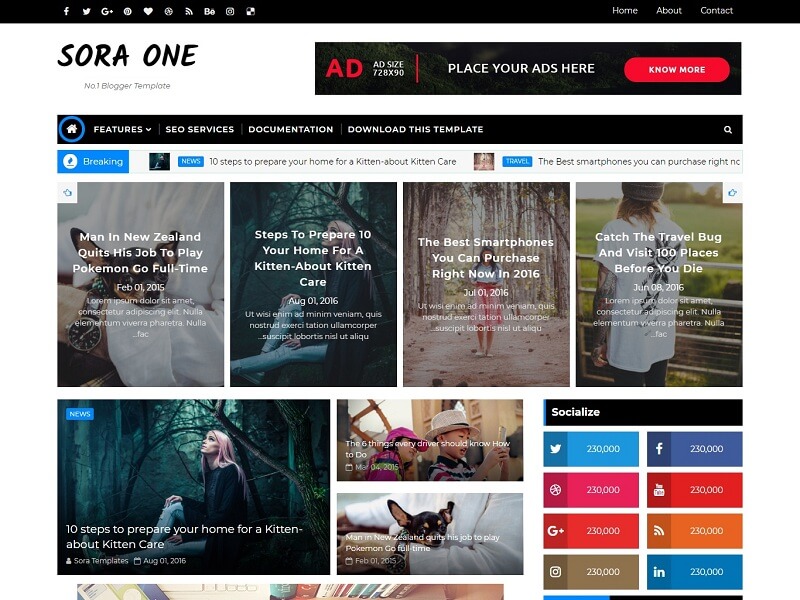 Sora One Blogger Template is a creative blogger theme with an elegant, carefully crafted design.
Elise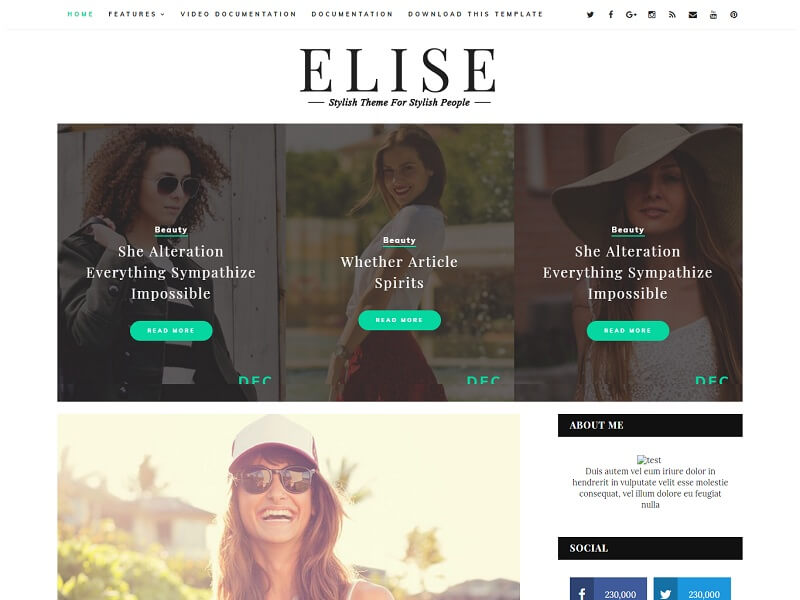 Elise Blogger Template is a clean modern fast and easy to use Blogger Template.
Antsasia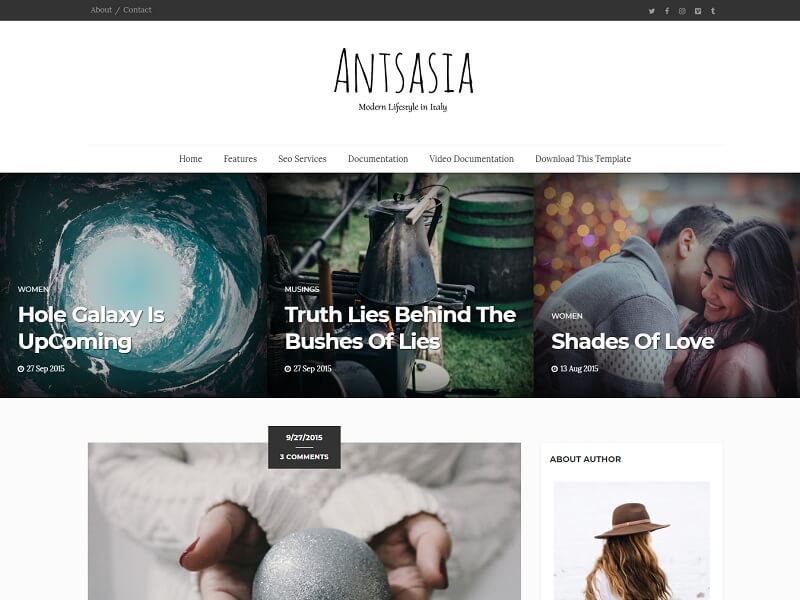 Antsasia Premium Responsive Clean Blogger Template is a Blogging theme suitable for every blogger.
Elegance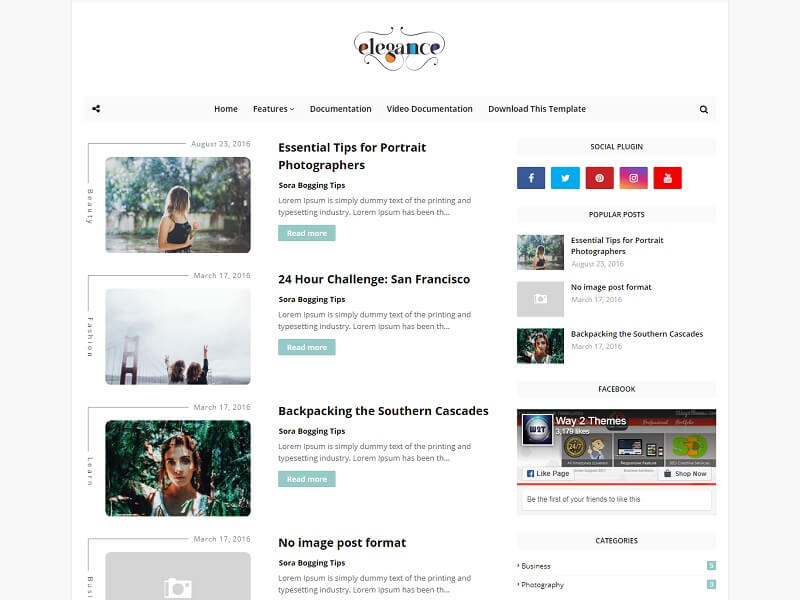 Elegance Minimal Blogger Template best suitable for fashion, beauty, OOTD, makeup etc sites. It's very quick to load and has a pleasingly clean and minimal look that's ideal for Blog or Magazine.
Healthy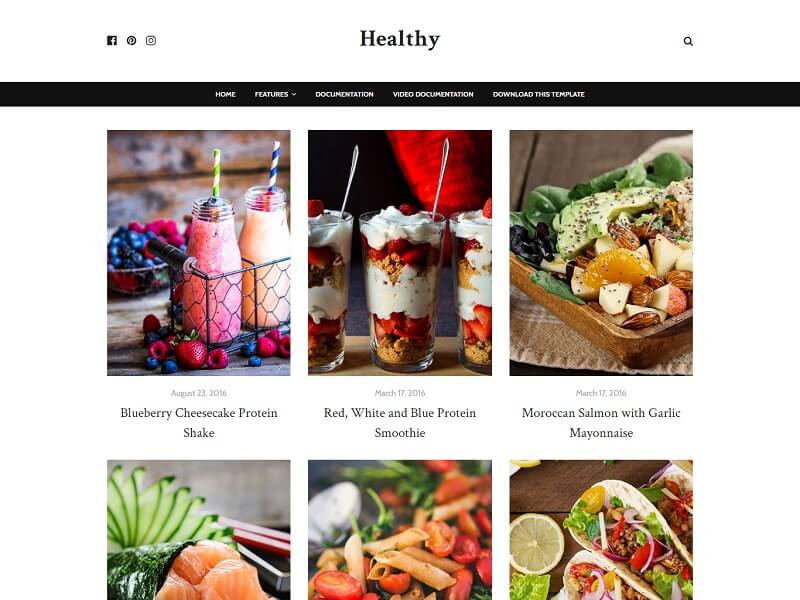 Healthy Food Blogger Template is a clean, simple and elegant blogger theme for food blogs.
Cocco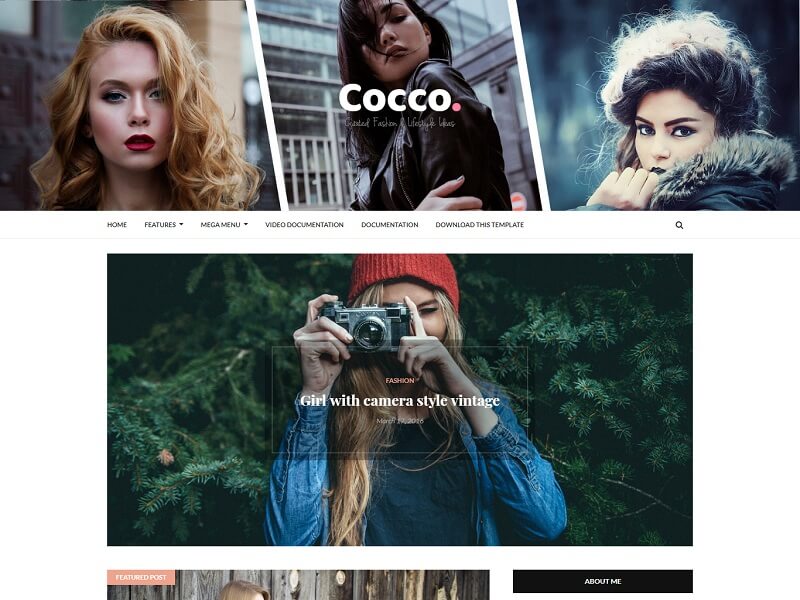 Cocco Stylish Blogger Template is a clean, modern, user-friendly, fast-loading, customizable, flexible, functional and fully responsive Blogger/Blogspot Fashion, News, Magazine, Newspaper, and blog Theme.
Cream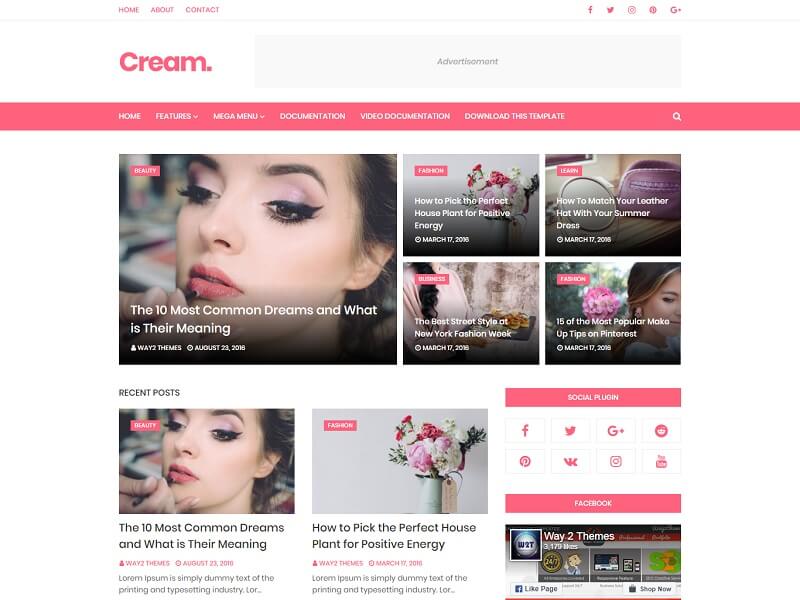 Cream Fashion Blogger Magazine Template is a Clean Responsive Blogger Template for fashion magazines and blogs.
Catarina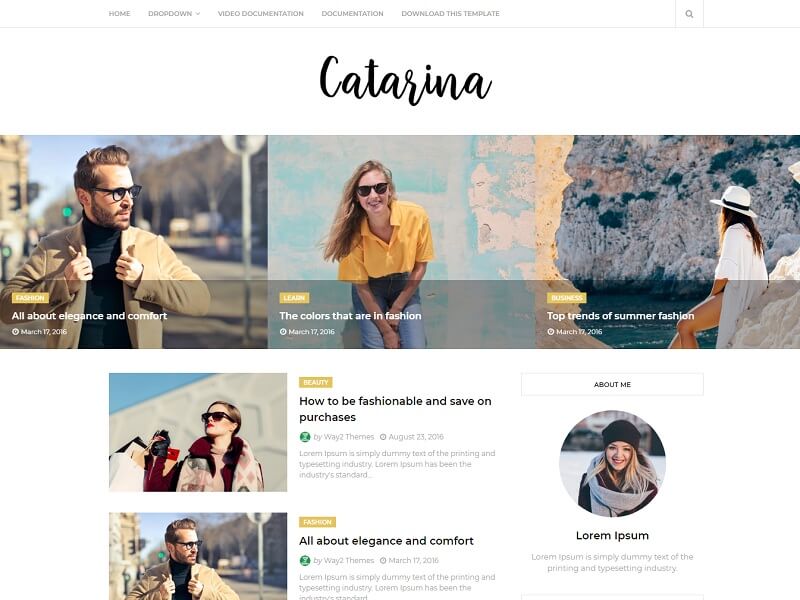 Catarina Minimal Blogger Template is a Clean, bright, and classy Responsive Minimal Blogger Template.
Beautiful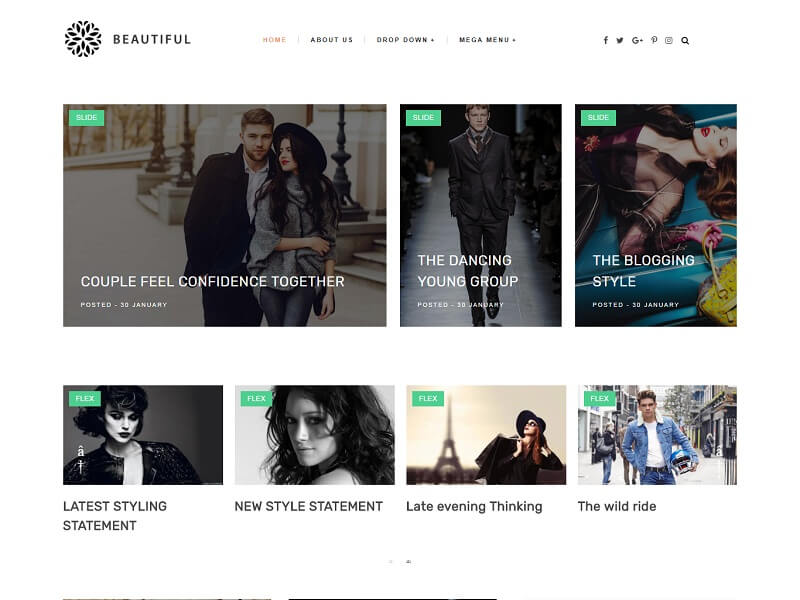 Beautiful is a premium Fashion, Lifestyle and Personal Blog blogger template, tailored to your needs and to the expectations of your clients.
True Blog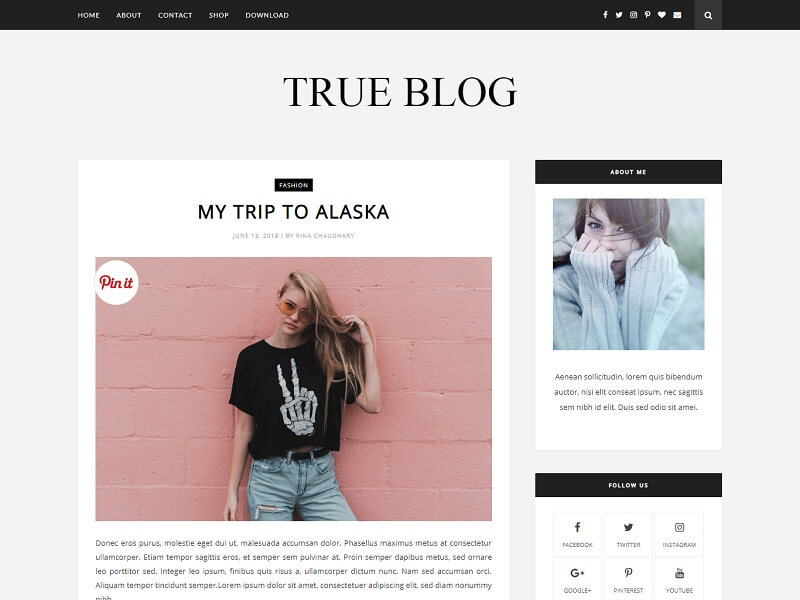 This True Blog delivers many various possibilities which will help you easily create a beautiful, stunning and unique website.
Vector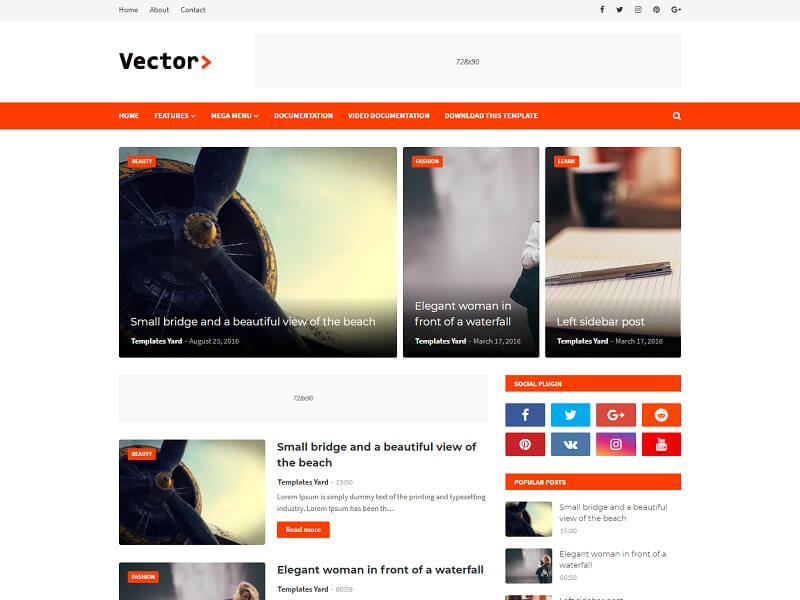 Vector Blogging Blogger Template is a Premium Blogger Template best suited for sites that deliver news about Technology, Fashion, Sports, Video, Healthy, Travel, etc.
Super Seo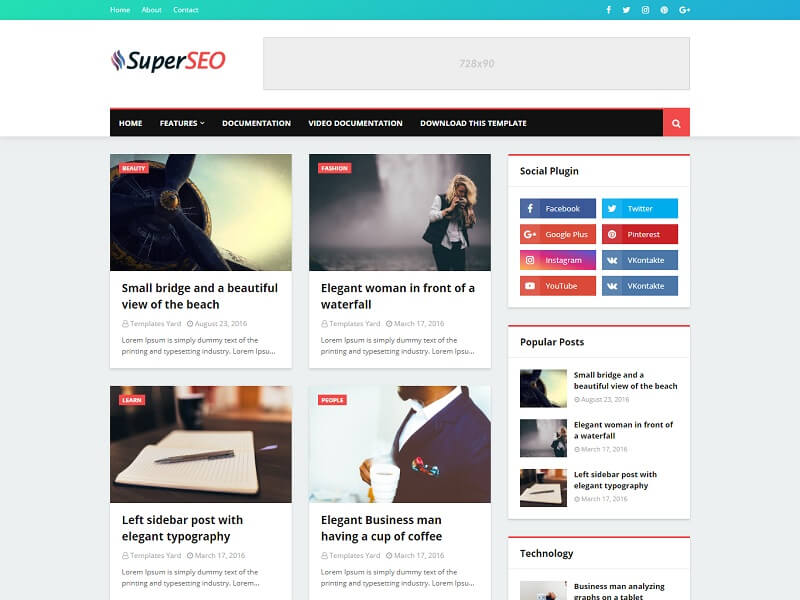 Super Seo Optimized Blogger Template is one of the best and finest blogger template we've ever created. With search engines in mind such as Google and Bing, we created the responsive theme Super Seo.