In this article, I am going to talk about the 8 best lead quiz software for small businesses in 2023. So keep reading. The COVID-19 pandemic has completely disrupted businesses, forcing many of them to close their doors, at least for a little while, and making many others reimagine how they conduct daily tasks. In this "new normal," it's difficult enough for well-established companies to get out on top, and for SMBs, it can be an impossible challenge without the right tools and strategies.
As a small business owner trying to navigate this new landscape, you need to find ways to stay competitive and keep attracting new audiences and converting more leads. The best way to do it is with effective tools and software designed just for these purposes.
Lead generation quizzes, collaboration tools, marketing automation software, and more can help your business thrive. So, let's take a look at the best lead quiz software necessities for your SMB in 2023.
1. ProProfs Lead Quiz Software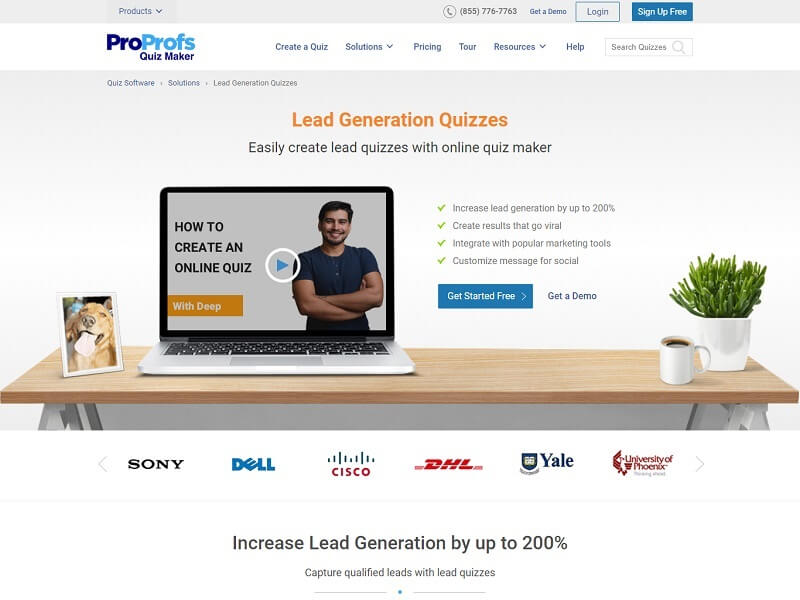 Lead generation quizzes are the simplest way to attract the attention of your target audiences on social media. They're affordable, easy to create, and easy to share, driving excellent results. Over 75% of marketers agree that interactive, non-gated content such as quizzes improves lead nurturing and allows brands to connect with their audiences better. ProProfs lead quizzes are user-friendly and intuitive, enabling you to develop top-notch quizzes within minutes, even if you have no previous experience in this area.
You can create some lighthearted personality and trivia quizzes with the utmost ease: design knowledge quizzes, professional B2B quizzes, educational quizzes, and more. All your creations in ProProfs are fully customizable, so you can quickly stamp your logo, choose your colors, change the fonts, embed media like GIFs and videos, and ensure better engagement. This best lead quiz software provides insightful reports and analytics that you can use for personalizing your approach to individual quiz-takers, collecting relevant customer data, and monitoring your progress.
2. Acquire.io
Once you've boosted your lead generation with the best lead quiz software, you can use Acquire.io to nurture your relationship with every single prospect.
It's a comprehensive customer experience platform that allows you to streamline your communications and improve your overall customer service.
It unifies all your communication channels and brings all your conversations to a single place. Whether your customers are reaching out to you via email, live chat, SMS, chatbots, phone calls, you'll see it all through Acquire.io.
The platform has dozens of useful integrations and allows your customer support teams to stay on top of their game with ease and efficiency.
3. Unbounce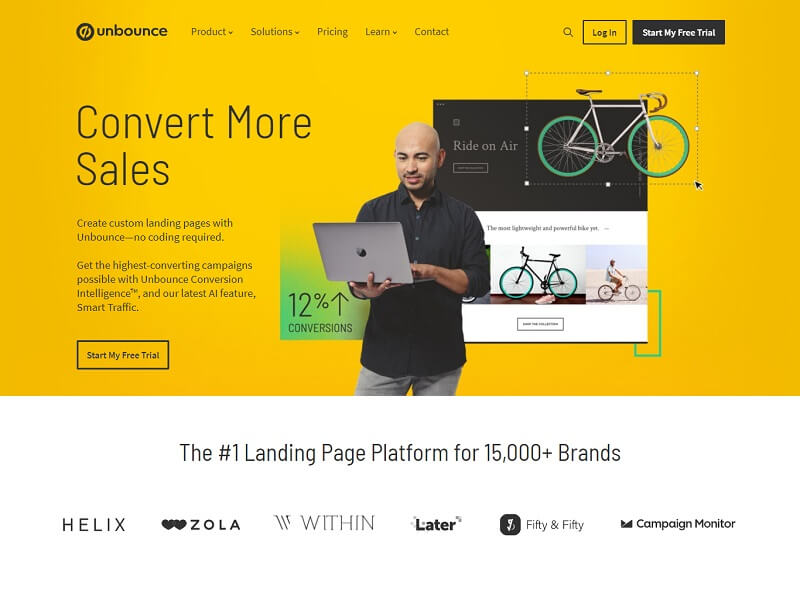 Unbounce is a landing page optimization tool that can help you drive website traffic and boost conversions. Without requiring you to have any coding knowledge whatsoever, Unbound allows you to design appealing landing pages that your visitors can easily navigate and explore. The best lead quiz software boasts a powerful AI feature – Unbounce Conversion Intelligence – that will provide you with insights you can use to improve your marketing campaigns and convert more customers. It's a priceless tool to have in your toolbox as it drives results and offers an excellent ROI.
4. Instapage
If you're using ads in your social media posts or lead generation quizzes, you need Instapage. Similar to Unbounce, it's a landing page optimization tool. However, it's designed specifically for advertisements. You'll use it to create personalized post-click landing pages that bring your conversions up and help you spread brand awareness. However, post-click landing page optimization with detailed heatmaps and A/B testing is just one of Instapage's features. Instapage also boosts your page speed, which can prove to be most useful for your SERP ranking, and provides you with intuitive workflows and easier collaboration.
5. Pardot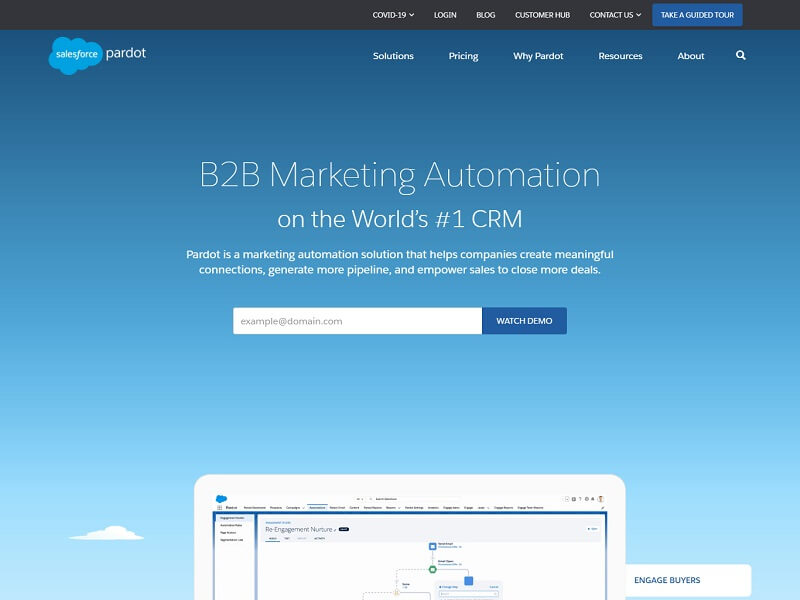 Pardot is a B2B marketing automation tool designed by Salesforce. It enables you to align your sales and marketing teams to improve your lead nurturing, boost sales, and increase your profits. It comes equipped with every feature you may need to enhance your campaigns' effectiveness – landing page optimization, lead form creation, email marketing automation, social campaign tracking, and more. Pardot is a powerful, feature-packed solution that can help your SMB thrive.
6. G Suite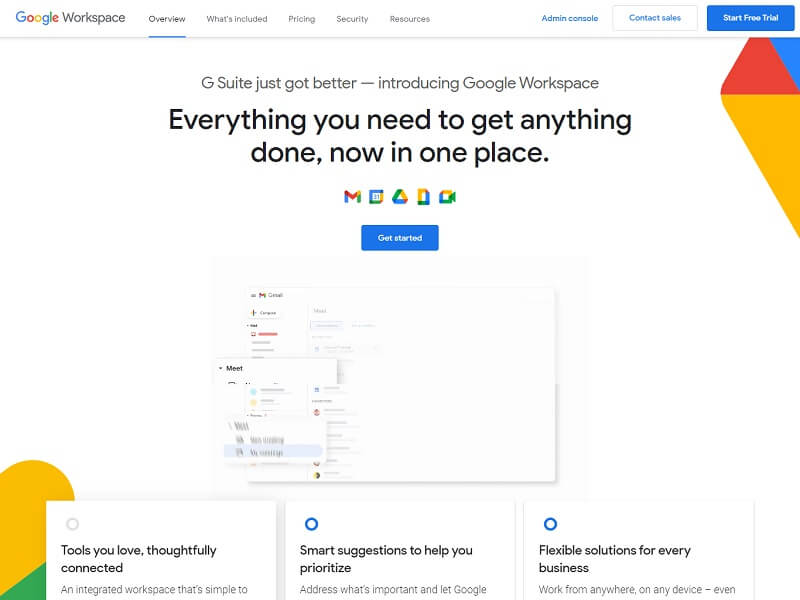 G Suite, recently renamed Google Workspace, is a must-have for most businesses today. Since remote work has become more popular during the pandemic, the need for high-quality collaboration tools has gone up. And that's what Google Workspace is. It brings together all of Google's apps in one unified platform. Gmail, Google Meet, Drive, Docs, Calendar, and more are all available through Workspace.
You'll get advanced security features, admin enterprise control, top-notch cloud services, and so much more. Google Workspace is flexible and versatile, making it ideal for enterprises and SMBs across industries and niches.
7. Lusha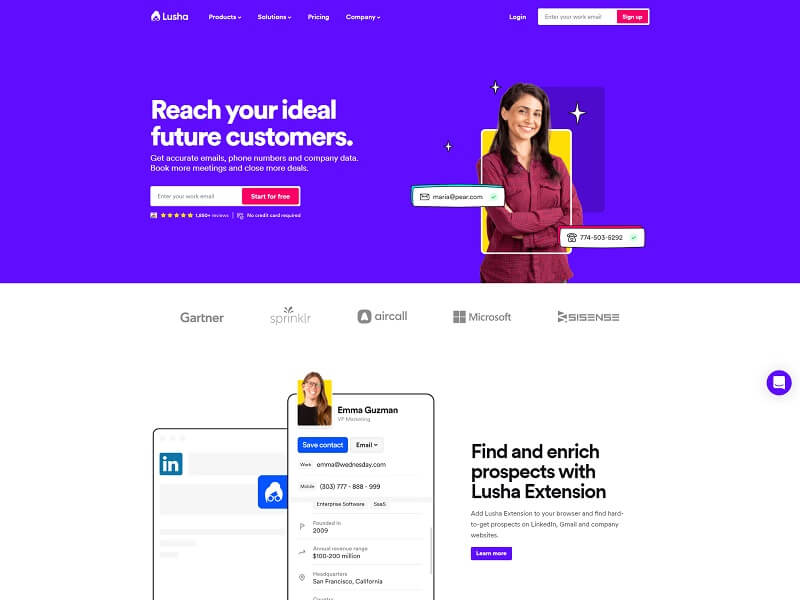 If you need help finding prospects and converting your leads, Lusha could be the solution you were looking for. It's a browser extension that scans all online sources, searching for your target audience's verified contact information. It enables you to expand your email list and reach out to more prospects than ever before. Lusha empowers you to create effective lead generation forms and divert your leads through the sales funnel.  It has fantastic integrations that will allow you to perfect every stage of your customer's journey – from brand awareness to brand advocacy.
8. Formisimo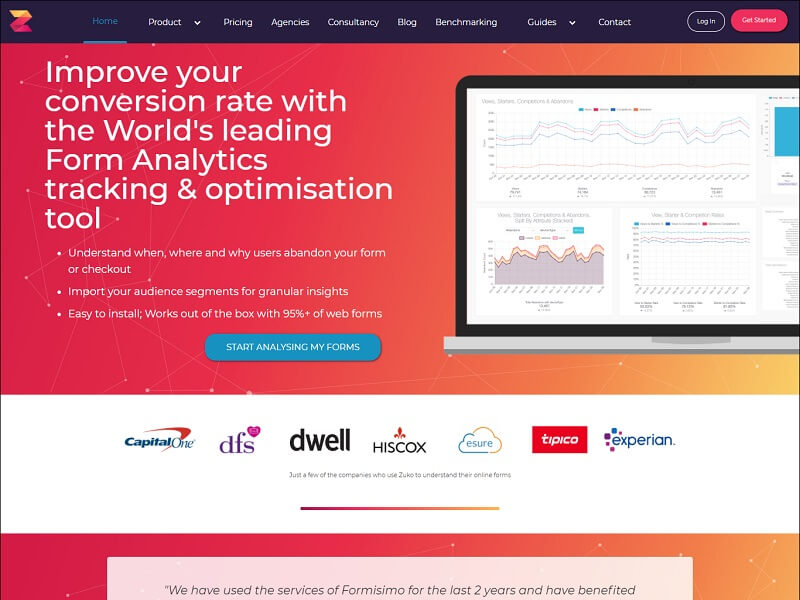 Finally, Formisimo, which was recently renamed Zuko, is an analytics tracking and optimization tool critical for all SMBs. As a cloud-based solution, it tracks, analyzes, and optimizes all your online forms and checkouts. You'll understand precisely when and why your leads are abandoning your forms. So you know how you can change your approach. Zuko is easy to use, reliable, and a perfect tool when combined with lead generation quizzes and landing page optimization software.
The Bottom Line
Finding the right software solutions for your needs can help your SMB get out on top even amid the pandemic. Now, more than ever. It's critical to optimize your processes and work on improving every aspect of your business, from how you handle day-to-day collaboration to how you interact with leads and customers.
Use the right tools, and set your SMB on a path to success.
Author Bio
Angela White is an ed-tech enthusiast with a passion for writing for the consumer market in the areas of product research and marketing using quizzes and surveys. Having a knack for writing and an editorial mindset, she is an expert researcher at a brand that's known for creating delightfully smart tools such as ProProfs Quiz Maker. Also, if you like this article of the best lead quiz software. Then please share it with your friends and social media followers.