Hey guys, today in this blog post, we are going to talk about how to hire HTML developers remotely from Canada. So keep reading.
The demand for skilled developers continues to rise as companies become more and more technology-savvy. Fortunately, the advent of remote technology (and the rapid shift away from in-person working, which was accelerated by the COVID-19 pandemic) means there's a far wider pool of talent to choose from when it comes to hiring an HTML developer. With location no longer a barrier, businesses theoretically have access to developers all over the world — and remote onboarding technology means the process of recruiting and integrating an overseas employee is easier than ever before.
With a population of over 38 million and home to large tech firms like Shopify, Canada could be the perfect place to unearth some of the world's most talented developers — so why not extend your international job search to the so-called "Great White North"? The country has a renowned education system and a diverse population, and hiring remotely will mean you can onboard the best Canadian talent without them having to leave their homeland.
Due to the many benefits of hiring remote talent (which we'll cover further on in this article), more and more businesses are taking advantage of the opportunity to hire overseas (in countries like Canada) instead of relying on in-house teams or third-party contractors. That said, not everyone is cut out for working remotely — while remote work is here to stay; some employees (and employees) have found the transition more difficult than others. Hiring remote workers often involve a lot of planning and organization, after all.
If you are thinking of exploring the Canadian market (or any other overseas market, for that matter) to recruit a new HTML developer; here's everything you need to know about how to hire HTML developers remotely from Canada; — so you can start exploring your options right away!
What is an HTML Developer?
An HTML developer is someone who creates websites and applications using HTML and CSS. They are generally involved in the design and build process of the site and perform a wide range of tasks and services; often including but not necessarily limited to:
Developing interfaces and visual layouts
Optimizing websites for different devices
Creating a responsive design
Writing or modifying existing HTML code
Conducting performance and usability tests
Troubleshooting errors and bugs
What To Look For in a Remote HTML Developer?
Most developers should possess a relevant degree or qualification in computer science, computer engineering, or something similar; though this is not a necessity if they have the requisite experience; — at least 3 years of professional experience as an HTML developer is often preferred; depending on the specific requirements of the role (junior developers tend to come with less experience and therefore won't command a significant salary).
As a minimum, an HTML developer should be an expert (or at least, very knowledgeable) in front-end coding languages — HTML is essential, of course, but knowledge of CSS, JavaScript, and XML is always helpful. They'll also need a fairly in-depth knowledge of web design, user experience (UX), and preferably some experience in the industry your company operates in. Strong attention to detail is a must; while they'll need to be able to communicate clearly and confidently with designers, fellow developers, and other key stakeholders.
Why Should You Hire HTML Developers Remotely?
There are several advantages to hiring remote developers for your business; for example:
Efficiency: With most remote teams, the workflow is much more streamlined and efficient, which leads to increased productivity and higher quality work — for a developer, that means better website performance, a quicker turnaround on website updates, clean code, etc.
Cost-effectiveness: Often, the cost of hiring a remote developer is much lower than an in-house employee since you won't require ample office space and there's no need to cover travel or accommodation costs, etc.
Access to talent: Since location is not a barrier to recruitment, using remote employees allows you to tap into a global talent pool, meaning you theoretically have access to the best developers across the globe.
Collaboration: Last but not least, remote teams are great for collaboration and communication. With daily video calls and online meetings; you can work together with remote developers to stay on top of deadlines, solve website issues, and make sure your development team is operating at its best.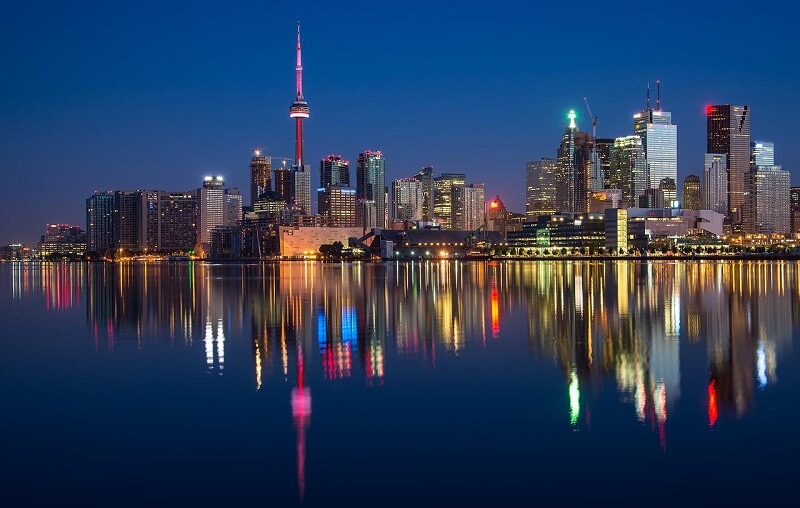 Finding HTML Developers in Canada
Finding remote developers from Canada is relatively simple as long as you know where to look. If you're looking for a temporary or freelance developer, for instance, you'll want to start with programs like Upwork or Fiverr. These sites have a vast community of freelance developers; you can select the best person for the job based on their experience; their specific skills, and the feedback they've received from previous clients.
You can also find HTML developers on LinkedIn, Facebook, and specialized job boards like Indeed. Once you've narrowed down your search, the next step is to begin reaching out to candidates. You can send a message through the platform where you posted your job or use messaging tools like; Slack, HipChat, or Campfire to collaborate with your candidates. While you're sending messages; keep in mind the following things to make the process as seamless as possible for both you and your candidates.
Things To Make The Process As Seamless As Possible:
Include a detailed job description, a clear outline of the skills you're looking for; and a summary of what you can offer your remote candidates.
Include an outline of your hiring process so your remote candidates know exactly how they can apply for the position and what to expect during the application and interview process.
Respond to all candidates in a timely manner so you don't miss anyone or risk a candidate losing interest in the role (they may have applied for several positions; so you'll likely lose them to another company if you're slow to reply to their application.
Once you've interviewed your shortlisted candidates and settled on the best developer for the job you're advertising; you'll need to ensure a smooth (and legally compliant) onboarding process; this is where an Employer of Record service like Remote comes in. If you're hiring employees in Canada remotely and you're based in another country altogether; you'll need at the very least to ensure their payroll and benefits are covered in line with Canadian employment regulations; — you should be aware of minimum wage, overtime rates, and so on. Check out Remote's guide (Guide on Hiring Employees in Canada | Remote) for more information.
The Benefits of Hiring Remote Staff
We've covered some of the reasons to hire a remote developer specifically, but hiring any type of employee remotely comes with a number of benefits:
Hiring remote employees typically mean a reduction in overall costs; as there's less (or no) need to maintain a physical office space, and therefore the cost of upkeep, utilities, etc. Is reduced or avoided altogether.
By tapping into a global talent pool, not only are you gaining access to a wider range of talent; but you can benefit from local expertise; if you're launching your first website in Canada; for example, having a developer that knows the Canadian market will be invaluable to your business.
Recruiting remotely is often more flexible; you can hire freelancers or contractors pretty easily through the number of freelancing sites available; while the process of taking on a remote employee is made simple through remote onboarding software.
Employees who work remotely tend to enjoy a better work/life balance since they avoid long commutes and can work flexibly around their other commitments such as childcare — this inevitably leads to a happier, more engaged, and ultimately more productive workforce.
How to Find the Right Remote Talent for Your Company
Begin your search for remote talent by looking at the types of candidates that are posted on remote job boards, freelancing sites, and social networks. Next, reach out to these candidates and ask them questions about what they're looking for in a job; their experience, and their vision for their careers. As you're reaching out to remote candidates; keep the following things in mind to make the hiring process as seamless as possible for both you and your candidates.
Send them an introduction message that outlines the job posting, your company, and what they can expect from the position.
Send them an email or a message on a remote communication platform as soon as you can after they post their profile.
Follow up on every interview request you receive and make sure to schedule your remote candidate interviews as soon as possible.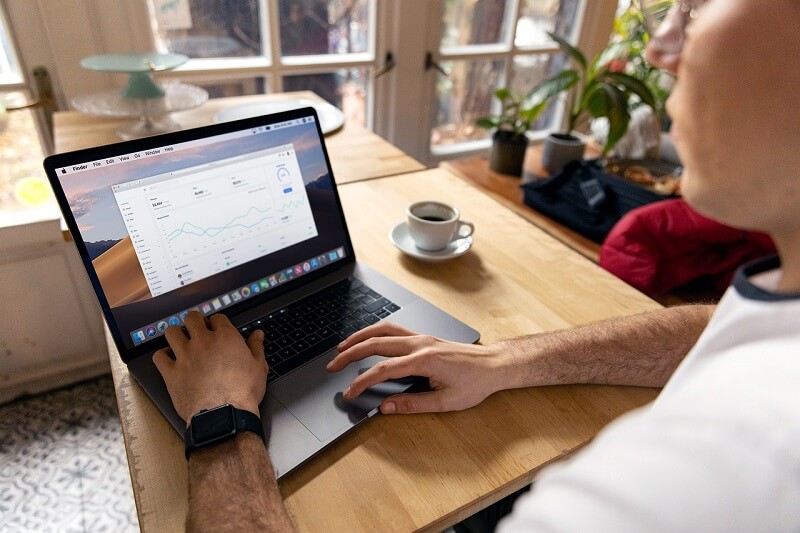 How to Find a Remote Role (For Candidates)
Finding a company to work with can be tricky, especially if you're looking for large or established companies. But, there are plenty of options out there for finding a company that hires remote employees like freelancing sites, social networks, and job boards. You can also search for companies that hire remote talent in specific fields, like programming, design, editing, or auditing. You can also keep an eye out for startups that are looking for remote employees as they often use remote talent. On these sites, you can search for remote job postings that match your skill set and interests. Once you've found a company that meets your needs; reach out and send them a message letting them know you're interested in working with them.
Conclusion: Hire HTML Developers Remotely
The demand for remote talent continues to rise. With this trend in mind; more and more employers are looking to hire remote employees from all corners of the world — including Canada; with its highly thought-of education system and diverse; skilled population making it the ideal place to find and onboard remote HTML developers. Having said that; hiring remote talent can be challenging for companies that are used to tapping into a local talent pool. Whether you're looking to hire remote developers or any other type of remote worker; following these steps will help you find the right talent for your company. Also, I hope you like this blog post on how to hire HTML developers remotely from Canada.