Want to start your online eCommerce journey? Start today with the help of WordPress and WooCommerce, you can build an online store for your business. However, to make your store look professional, you can use Free WooCommerce WordPress Themes for your website.
To make your website look professional you should use the best theme for your website. We've listed some Best Free WooCommerce WordPress Themes. You can choose the best theme according to your needs from our list below.
Looking to convert an E-Commerce website to an Android & iOS App? Use WooCommerce App builder.
1. OceanWP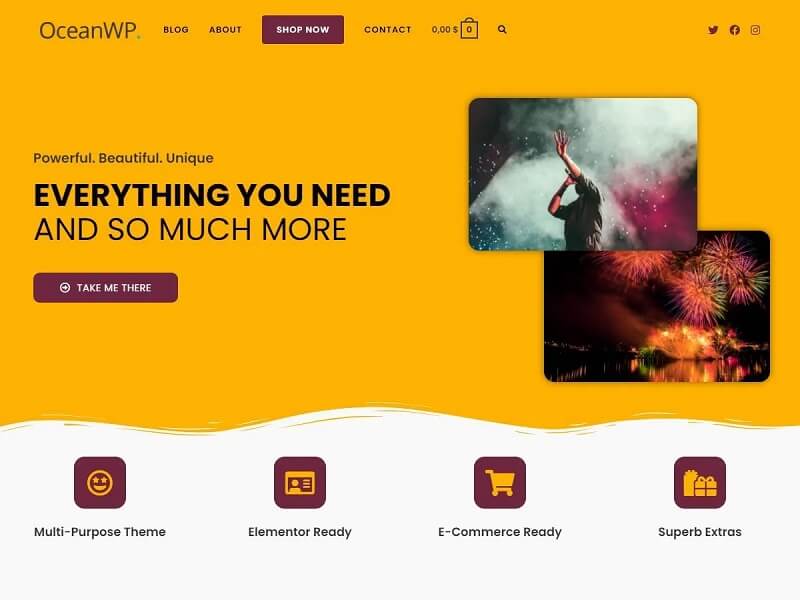 OceanWP is a professional theme, you can use it for any industry and can create a flexible and beautiful WooCommerce online store for your business. Also, the theme supports some famous WordPress plugins like Elementor, Beaver Builder, and many more.
Moreover, the theme is speed optimized for quicker page loads, ready for RTL & translation so users can use your website in their preferred language. Its SEO Friendly and fully responsive design makes your website work the same on every device.
MORE INFO/DOWNLOAD
Demo
2. Storefront
Storefront is a modernly designed theme you can use for your next WooCommerce project. The theme has the most famous WooCommerce extensions, which you can use to increase the features and functionality of your website.
The theme includes various colors and layout options, so you can customize the theme as per your needs and make your website unique. Also, it comes with a user-friendly design so your visitors can easily navigate to different pages.
3. eStore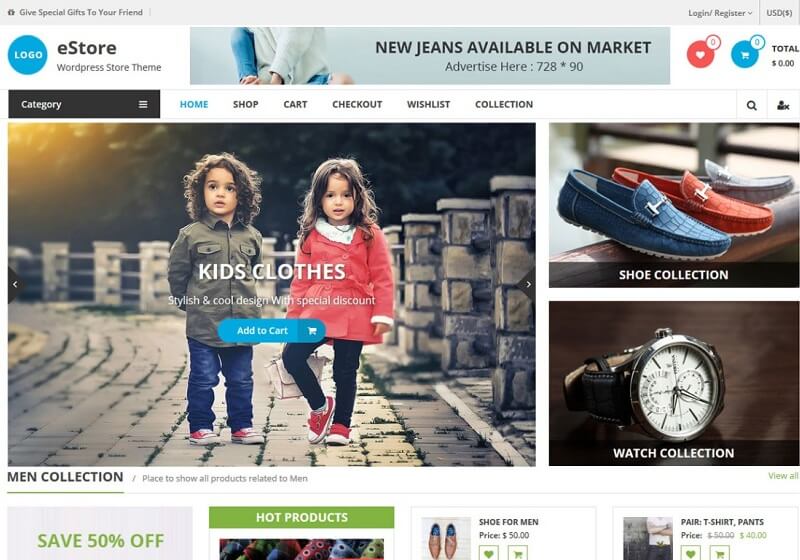 eStore is a cool and attractive fully customizable free eCommerce WordPress theme. The theme comes with various premium features and several custom widgets that will help you to create an organized, professional, and unique online store.
Moreover, the theme is fully compatible with the YITH WooCommerce wishlist and WooComerce plugins. This theme will help you in attracting more visitors and in converting them into potential customers.
4. Clean Commerce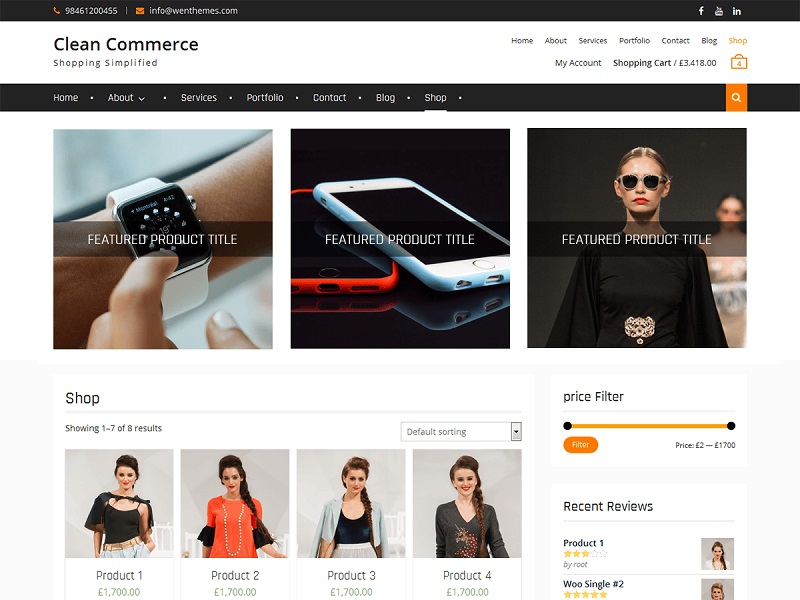 Clean Commerce is a modern eCommerce WordPress theme with a simple layout. You can use this theme for any type of business like an online store, digital items downloading website, traditional businesses, etc. Besides this, the WooCommerce plugin will fulfill all your needs.
The theme also has features like quick page loads, SEO optimization for higher ranking on search engines, and simple integration and easy customization with well-liked page builders like Beaver Builder and Elementor.
5. Alpha Store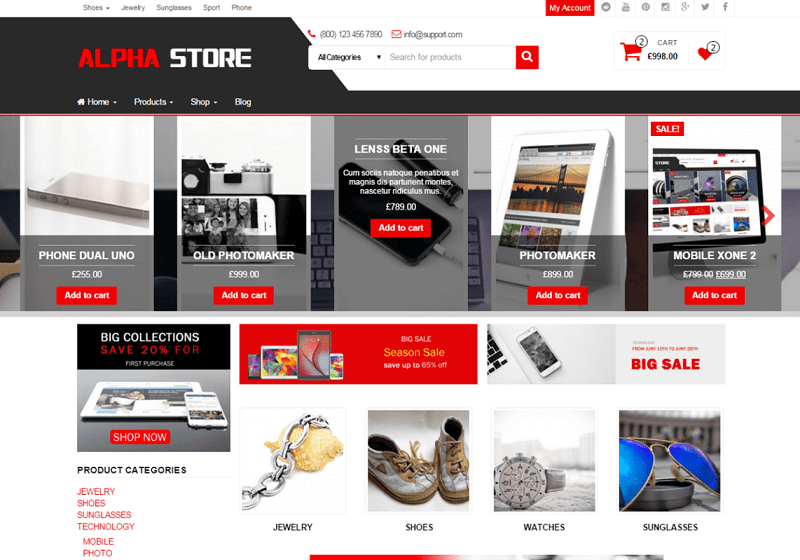 Alpha Store is a clean, free WooCommerce WordPress theme made specifically for online stores and shops. You can use this theme for all types of eCommerce sites like clothing, restaurant, photography, and many more. Also, It has an impressive layout that will grab the attention of anyone who visits your website.
Additionally, the theme is multilingual and translation ready, so your visitors can access your website in any language. Besides this, the theme is fully responsive, SEO Friendly, and created with clean and secure codes to maximize the performance of your site.
6. Sabino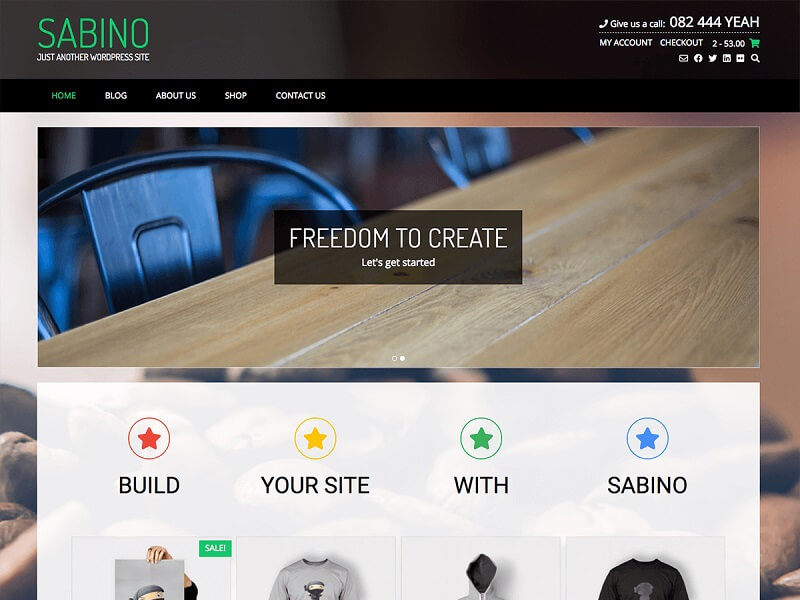 Sabino is an innovative and multipurpose free WordPress theme. You can use it for any website but it's specially created for WooCommerce websites. Also, the theme is fully customizable including 2 header layouts, 4 blog layouts, and more.
To transform your website into an online store, Sabino works well with popular WordPress plugins like WooCommerce. Also, you can build professional and attractive layouts for any page with the multiple pre-built templates given.
7. oStore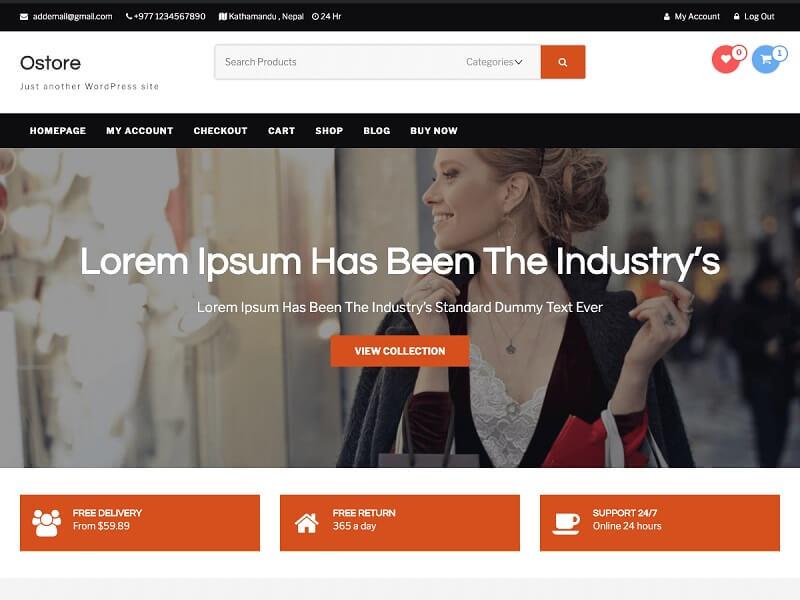 oStore is a simple and fully customizable free eCommerce WordPress theme. Also, this theme has many custom widgets and premium features that help you create a polished and organized online store. It is fully compatible with WooCommerce and YITH WooCommerce wishlist.
Moreover, with this theme, attracting customers and selling products will be much simpler for an online shop owner. The theme has various features, such as a customizable slider, hot deals, a product category tab, and many more.
8. WP Store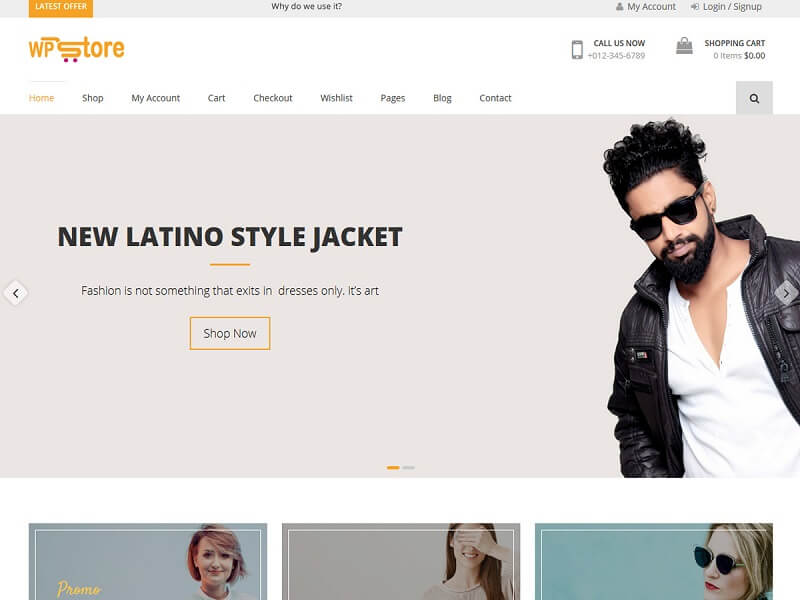 The WP Store theme is expertly created. It offers a great eCommerce experience in a simple design that everyone can use easily. You can build a professional online store that has an attractive design and a variety of features.
The theme is fully responsive, so your website will look fantastic on all devices including mobile phones and tablets. Moreover, it also provides a variety of customization options, such as unique widgets, various colors, and many more.
9. EightStore Lite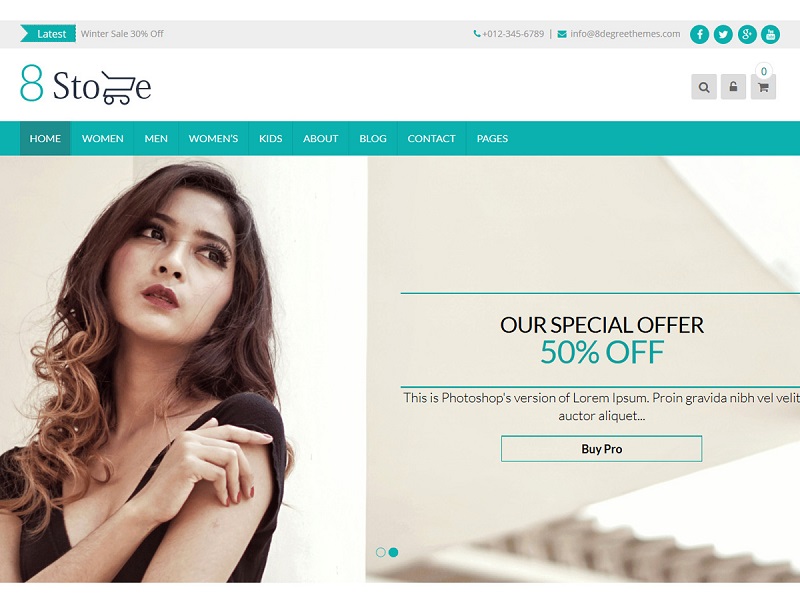 EightStore Lite is a free WordPress theme compatible with WooCommerce, that will make it simple for you to create an online store. Also, the theme is fully loaded with features, some of the key features are a boxed/full-width layout, a product slider, and many more.
Besides this, the theme is animation and translation ready, so there will be no language barrier for your visitors. It's SEO Friendliness and clean codes help your website in ranking, faster loading, and in getting a great user experience.
10. BuzzStore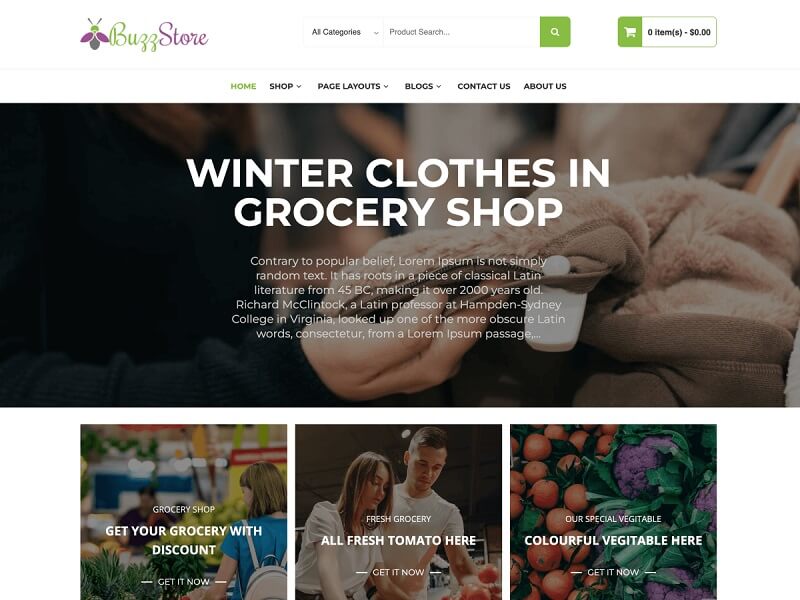 BuzzStore, a simple and elegant free eCommerce WordPress theme is another option if you want to create a free online eCommerce store. The theme will fit in all eCommerce categories, like fashion, technology, furniture, etc.
You can also customize the theme to fit perfectly for your business. Also, the theme is fully responsive, so it offers a flawless user experience across all devices and screens. The theme is easy to customize and no coding knowledge is required to use the theme.
11. BB Ecommerce Store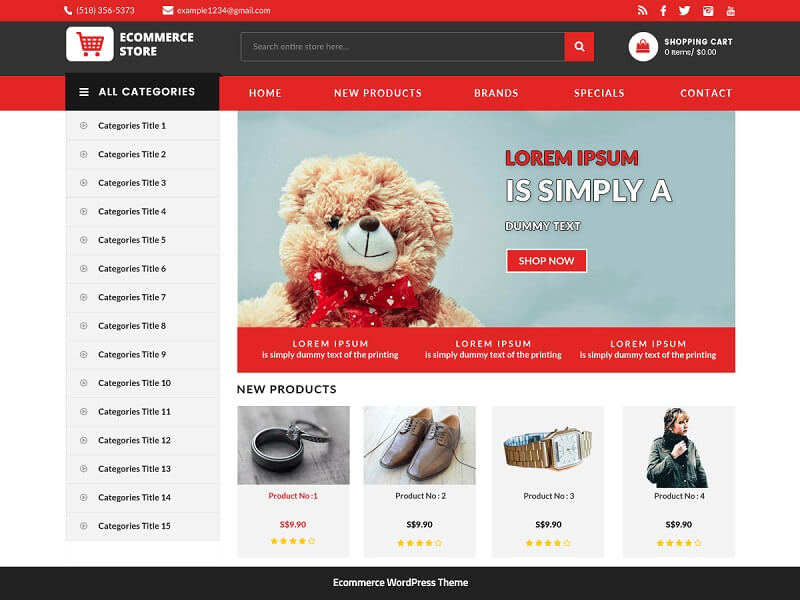 BB Ecommerce Store is one of the free WooCommerce WordPress themes for eCommerce websites. It's a classy WordPress theme for e-commerce websites of any kind including online bookstores, toy stores, and various multipurpose online stores.
The theme is created with clean and secure codes for smooth performance, but you can use and customize the theme as per your needs without any coding knowledge. Also, the theme is made with top priority given to customer satisfaction.
12. Easy Commerce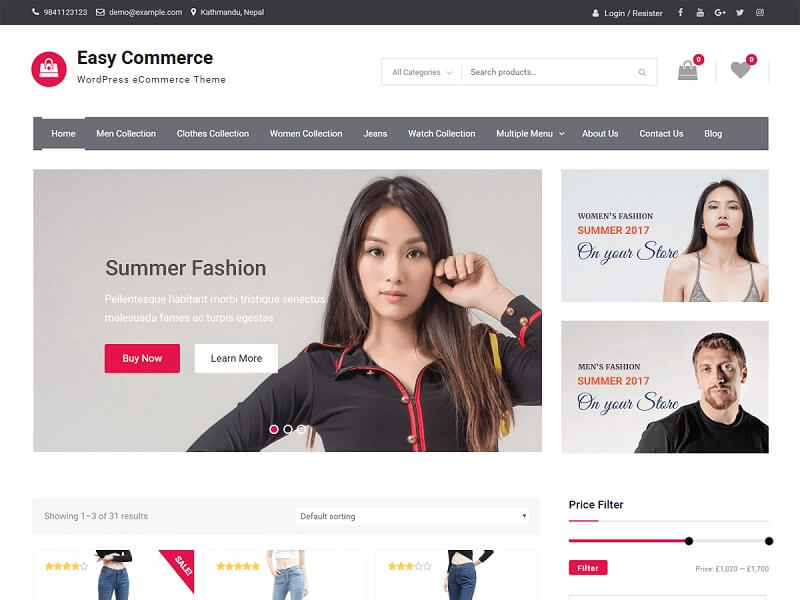 Easy Commerce is a simple and attractive eCommerce WordPress theme by which you can easily create a website. Also, the theme has a fully responsive and user-friendly layout, so every time someone visits your website, they will have an amazing viewing experience.
With this theme, you can quickly and effectively create e-commerce websites in all markets and niches without writing a single line of code. The theme is full of nice features that let you use your imagination to create a unique website for your online store.
13. MetroStore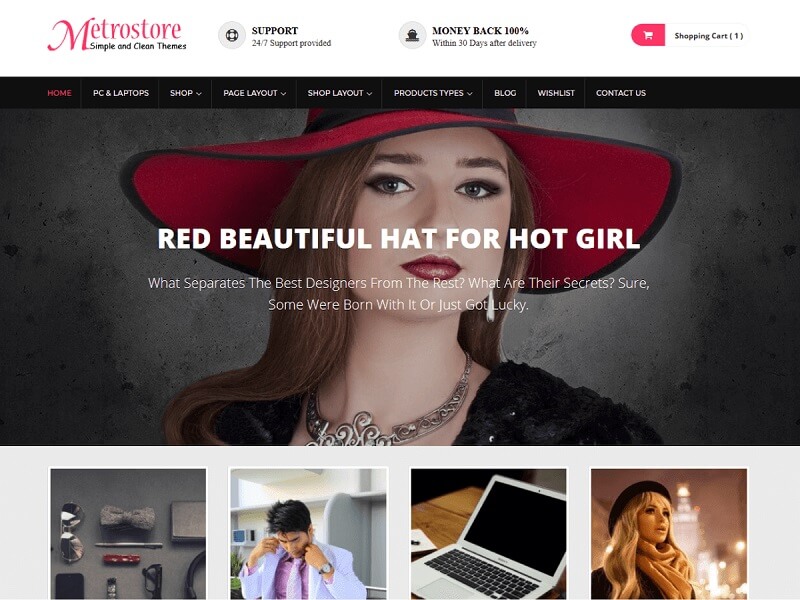 Metrostore is a multipurpose free WooCommerce WordPress theme that is creative and elegant and was created especially for eCommerce shops or businesses. Also, you can easily customize the settings on this theme using its cool customizer theme options.
Moreover, the theme is fully responsive making it work amazing on any screen size, and its SEO Friendliness helps your website to rank higher on major search engines including google. Overall, users will have a great experience.
14. Shopping Cart Woocommerce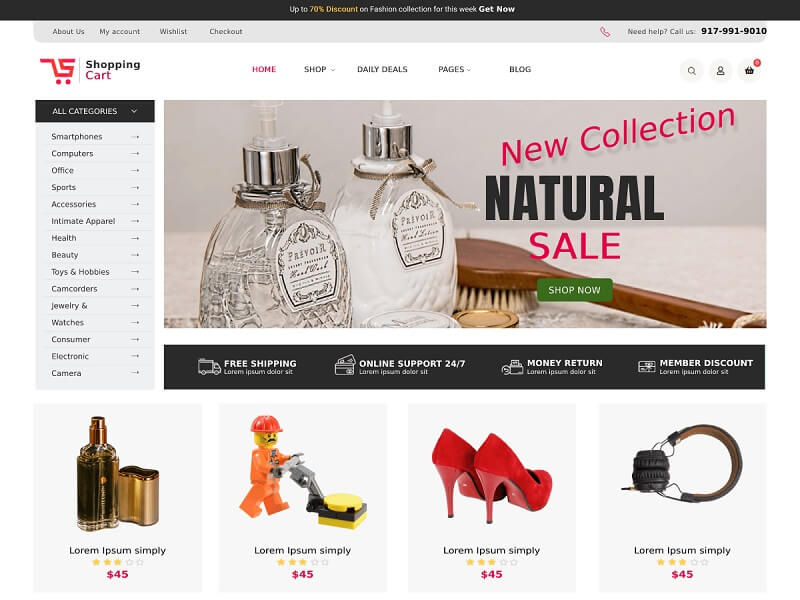 Shopping Cart Woocommerce is a fully functional free WooCommerce WordPress theme. The theme comes with a clean and modern design which is perfect to showcase your products and services. This will help in increasing potential customers.
Moreover, the theme has various customization options that make it simple to modify the design and color scheme of your website. Also, the theme is user-friendly so users will get a great viewing experience.
15. Multishop
Multishop is a free WordPress theme built on Twitter Bootstrap that is primarily intended for WooCommerce based e-commerce websites. But this theme has almost all features so you can also create a personal or business website using this theme.
The theme has custom widgets, so you can customize the theme according to your needs and make your website unique from the rest. As the theme is built on the Twitter bootstrap framework so your website will flawlessly work on every device without horizontal scrolling.
Frequently Asked Questions
What is WooCommerce used for?
WooCommerce is open-source software, designed especially for websites built on WordPress. It's mainly used for creating eCommerce stores.
Why you should choose WooCommerce?
There are many eCommerce plugins available but WooCommerce is the best option because it has unmatched features and is easy to use.
Is WooCommerce good for eCommerce?
WooCommerce is one the best plugin for creating an eCommerce website because it has all features that are required to create an eCommerce website.
In Conclusion:
In conclusion, you can build a professional-looking online store without breaking the bank. There are many free WooCommerce WordPress themes available that can help you to create an amazing online website.
There is a large variety of themes to choose from to meet your needs, but we've listed some of the best themes available on the internet.