Free WordPress themes where you can post lots of videos, video galleries and widgets, and make video blogging, They are mostly themes whose content is based only on videos of any kind.
Also See
TheMotion Lite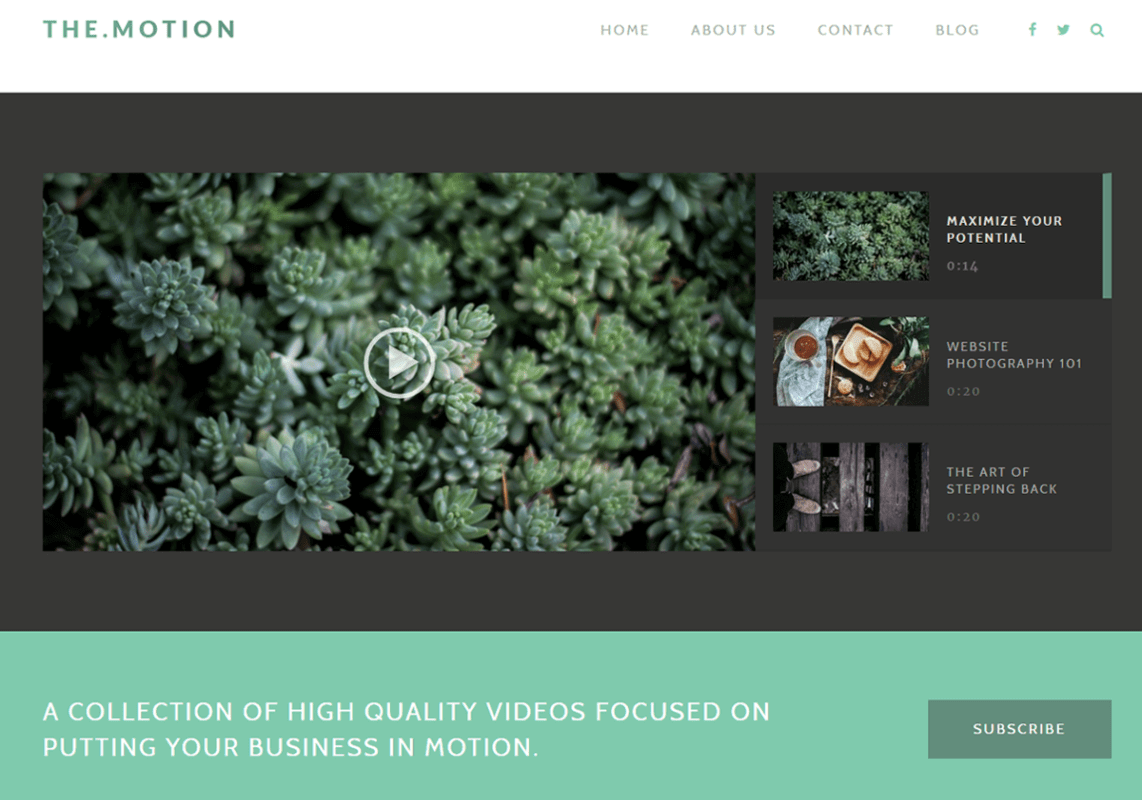 TheMotion Lite is a clean and elegant WordPress theme primarily made for video sites, and it can also be a perfect fit for blogs or portfolio websites. It features a beautiful slider, classy light colors, and a modern appearance.
Murray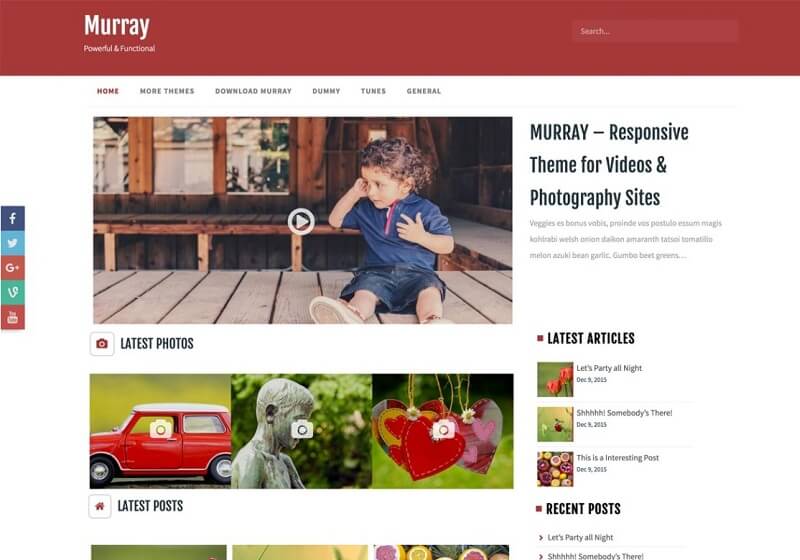 Murray has been designed for Sites Based on Pictures and Videos. But, it is so flexible it can adapt to almost any other kind of site as well. It supports and relies on Featured Images.
Focus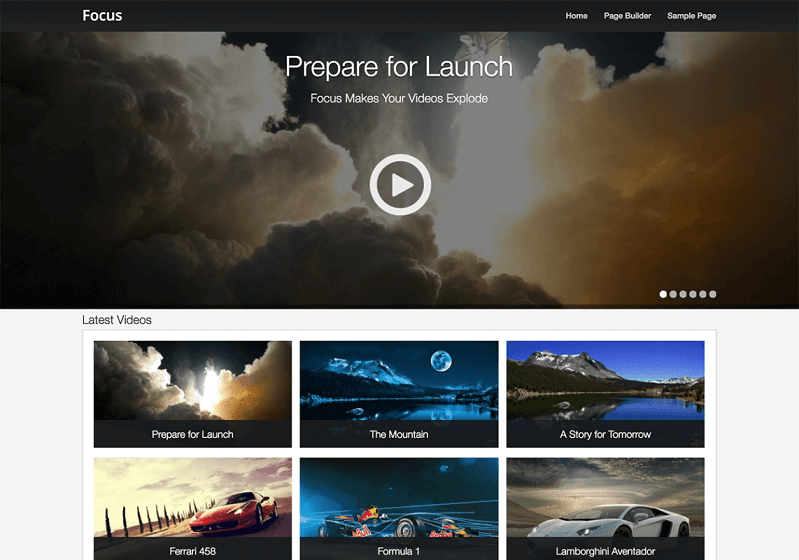 Focus is a great theme for showing off your videos. It supports videos hosted on other sites like YouTube and Vimeo through oEmbed. You can even self-host your videos – Focus has a gorgeous custom video player for MP4s.
Shapely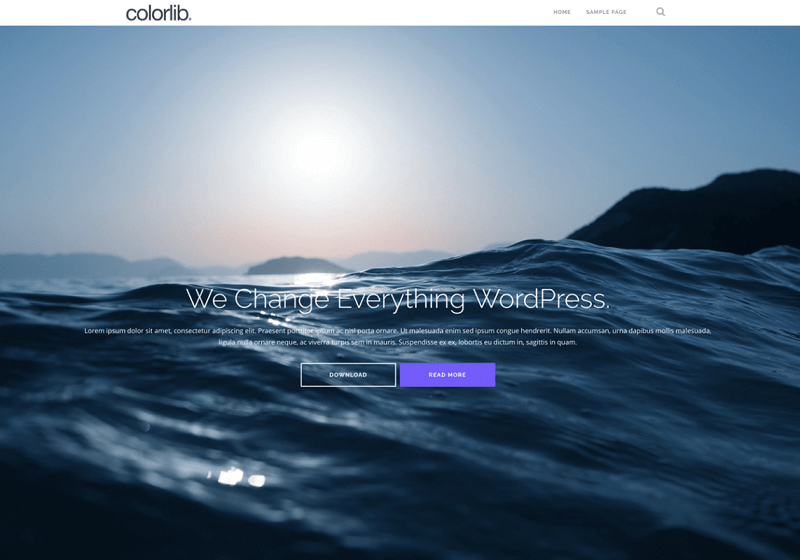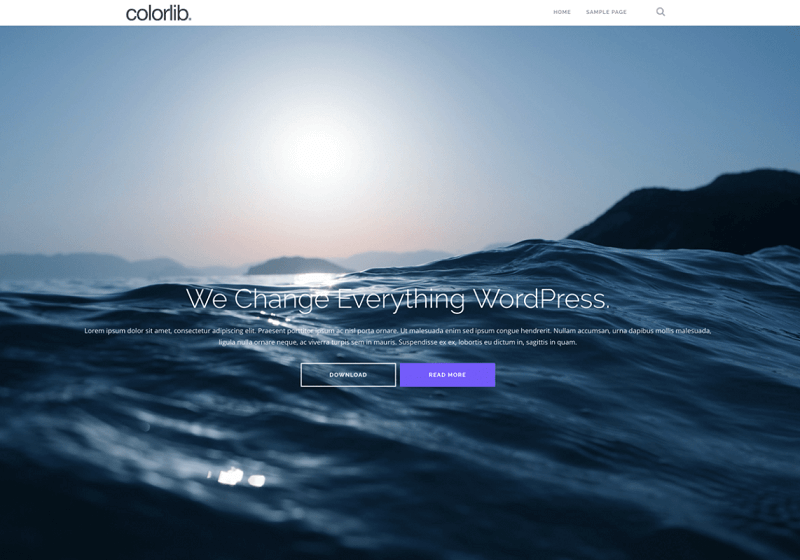 Shapely is a powerful and versatile one page WordPress theme with pixel perfect design and outstanding functionality. It is by far the most advanced free WordPress theme available today with loads of unmatched customization options.
VideoPlace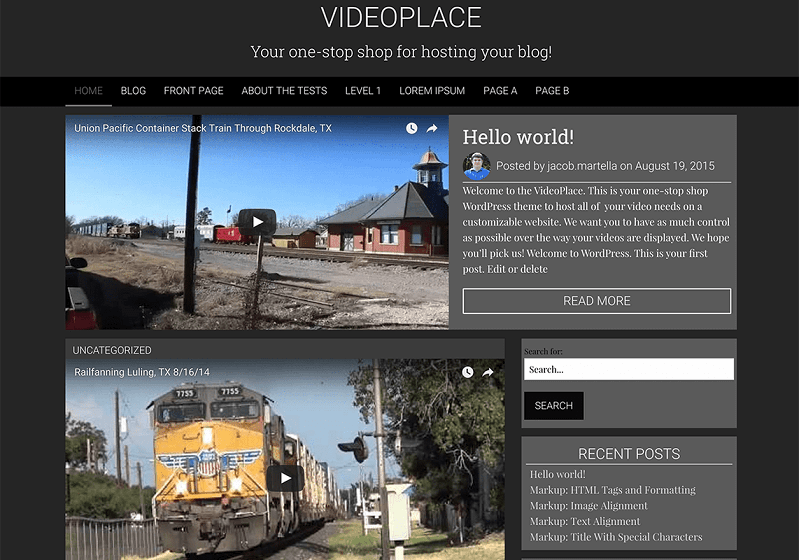 YouTube is a great place to upload your videos, but a not-so-great place if you want a customizable vlog. VideoPlace provides you with just that.
.TUBE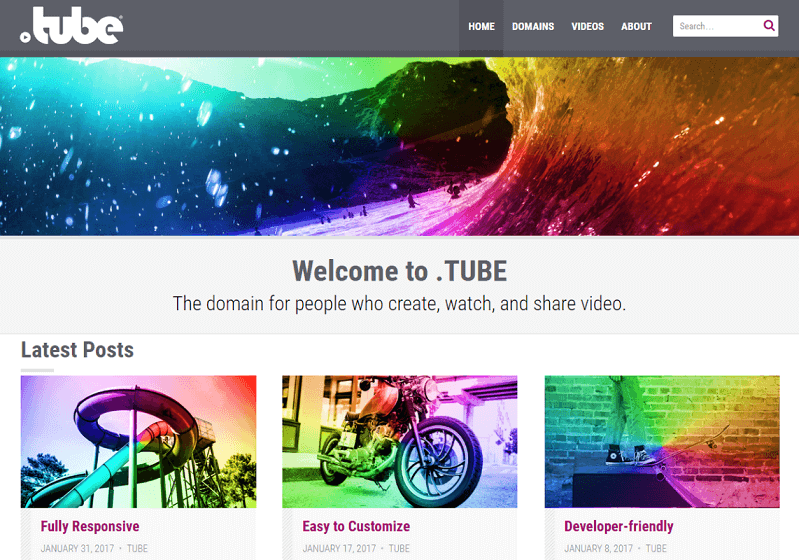 The .TUBE WordPress Theme is designed for people who create and share video, and also works great for photographers, journalists, and more.
fMovies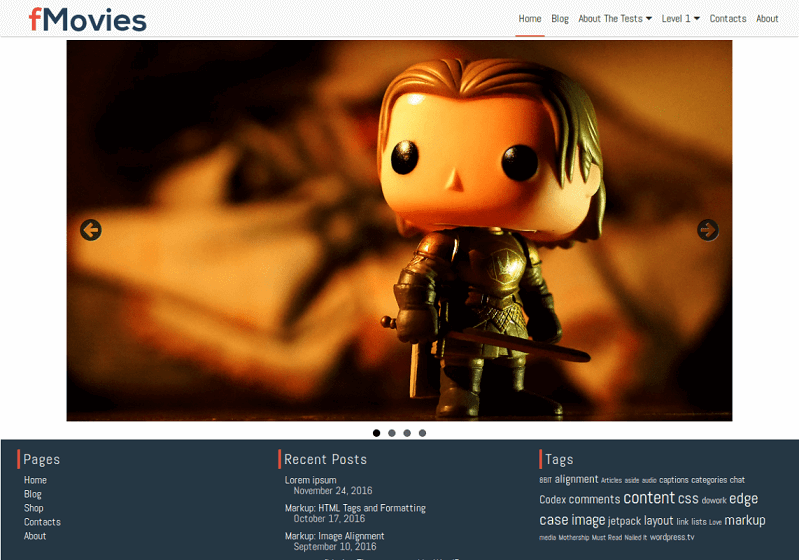 FMovies is a Fully Responsive Movie WordPress Theme suitable for website or blog about movies, films, cinema, tv shows, reviews, etc. 100% Responsive, Customizable, and Easy to use Theme.
Seos Video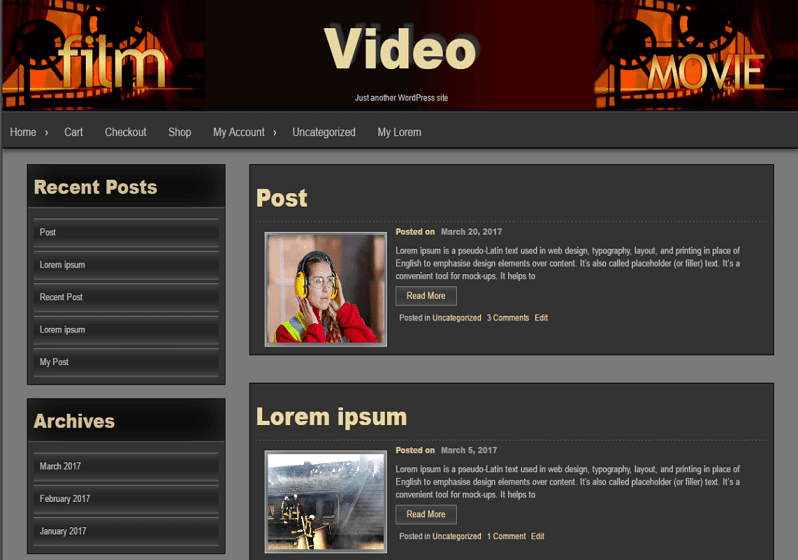 Seos Video is a modern responsive WordPress theme. The Seos Video theme is excellent for a movie, news, newspaper, video, publishing or other editorial websites.
CyberGames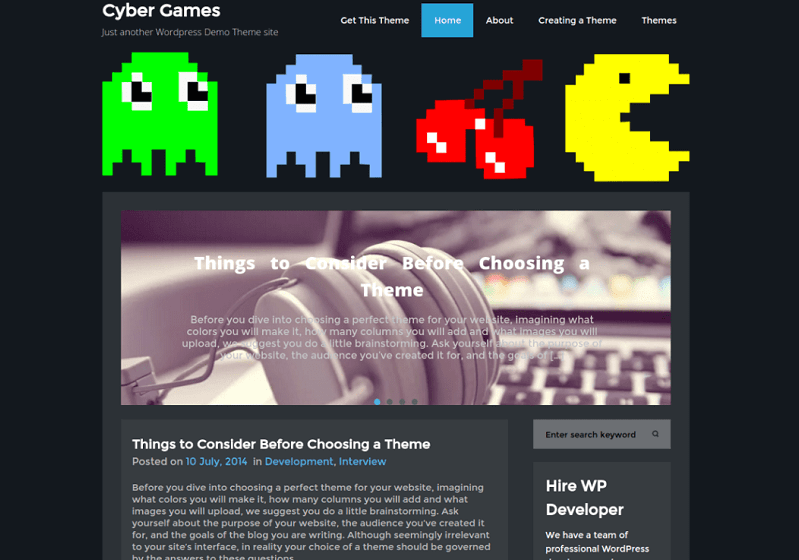 CyberGames is an unhackneyed, professional and user-friendly theme that will immerse users into the neoteric world of technological advancement.
OS media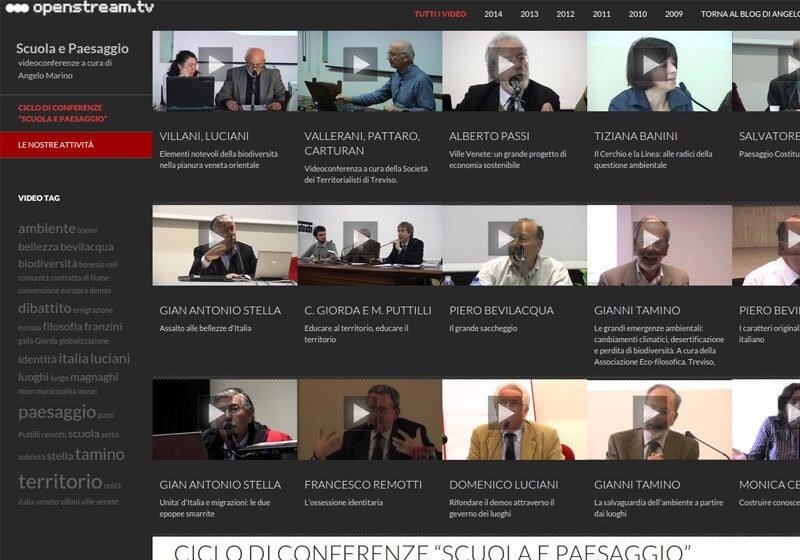 Twenty Fourteen Child Theme for WordPress to makes your platform a multimedia station for video-on-demand.
Videoblog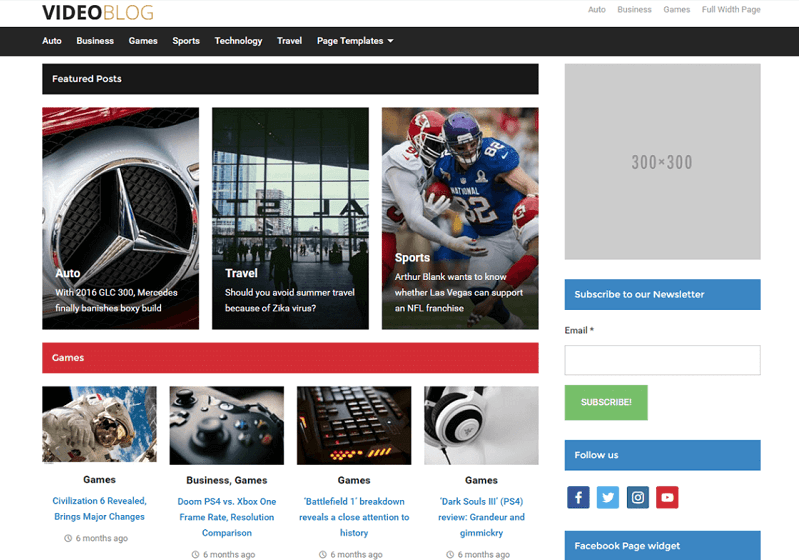 Videoblog is a traditional blog/magazine theme with a focus on content and readability, with an intuitive design and two-column layout. The Front Page provides the ability to highlight your main posts as well as feature up to 5 different post categories.