Are you searching out the high-quality WordPress themes for nonprofits? Charity and non-earnings websites require appealing presentation with tools to manage their donation goals. In this article, we can show you some of the excellent Free Non Profit WordPress Themes that will help you get maximum donations and gain those dreams.
Also See
Fundraiser Lite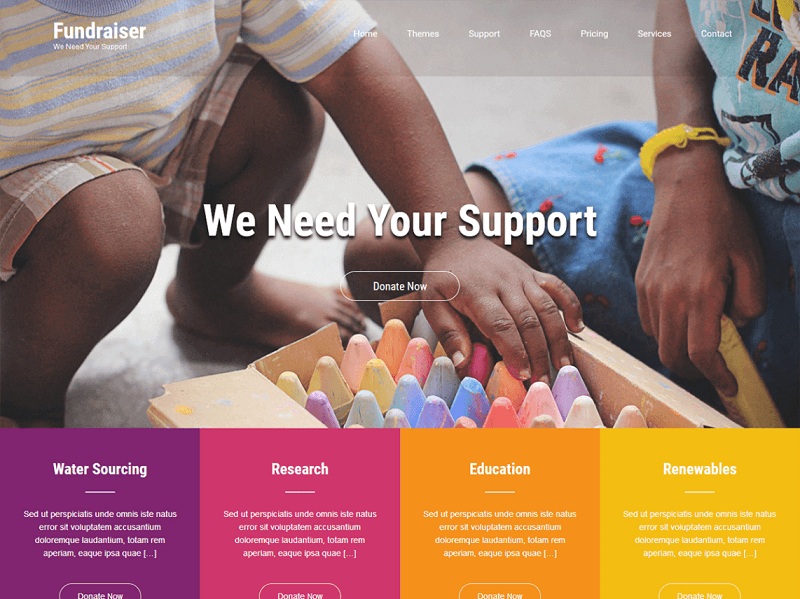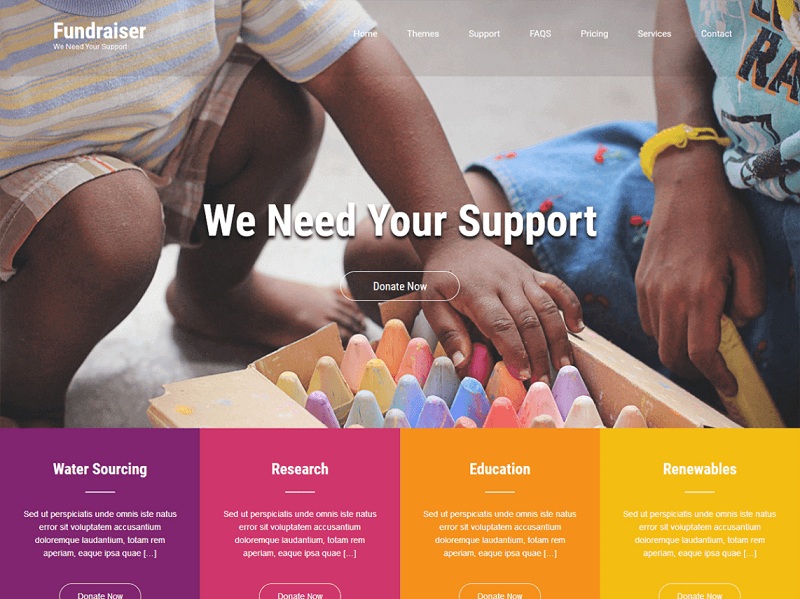 Fundraiser lite is a charity, NGO, non-profit, non-government organization, organizing fundraising, celebrity events, trust, donation, blood camps, relief material, rescue operations, welfare activities and other types of campaign websites.
HB CHARITY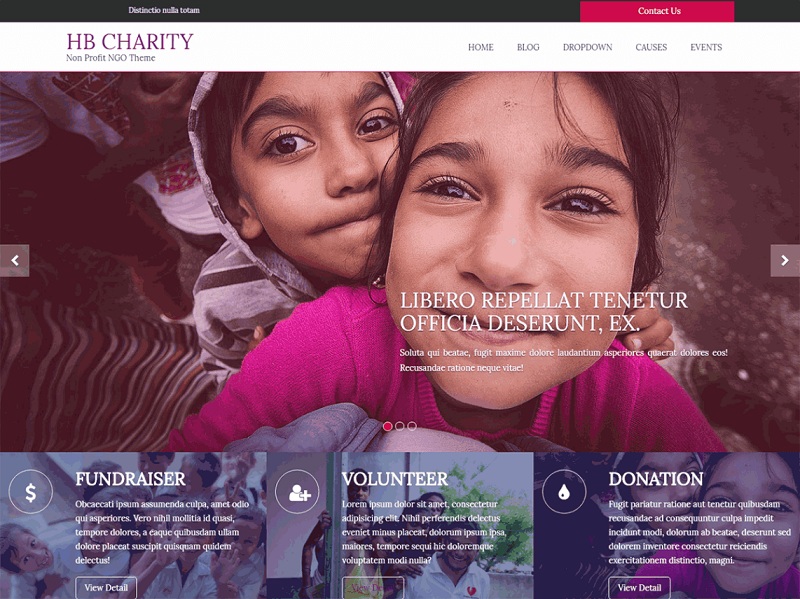 HB Charity is a charity WordPress theme which is meant for donation, NGO, Churches, fundraising and non-profit websites.
NGO Charity Lite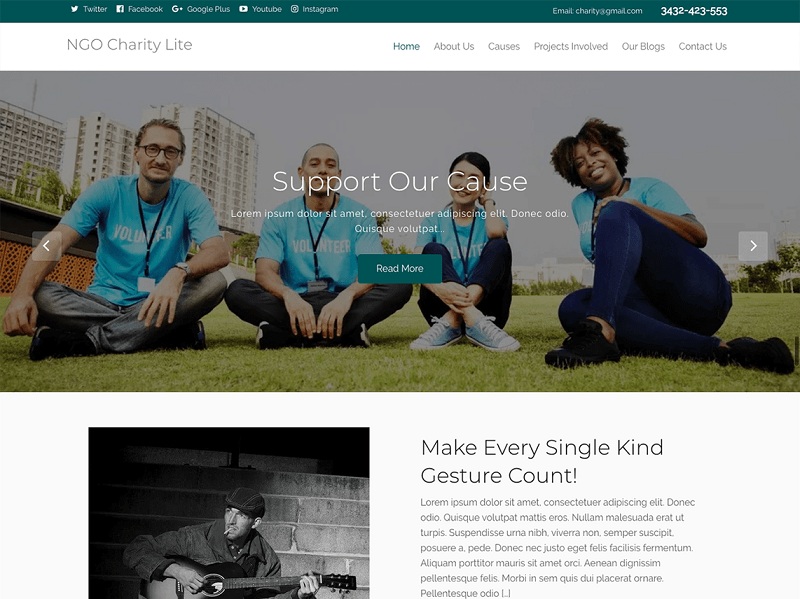 Ngo Charity Lite is a WordPress Theme designed for Non-Profit, Crowdfunding & Fundraising Organizations.
Vision Lite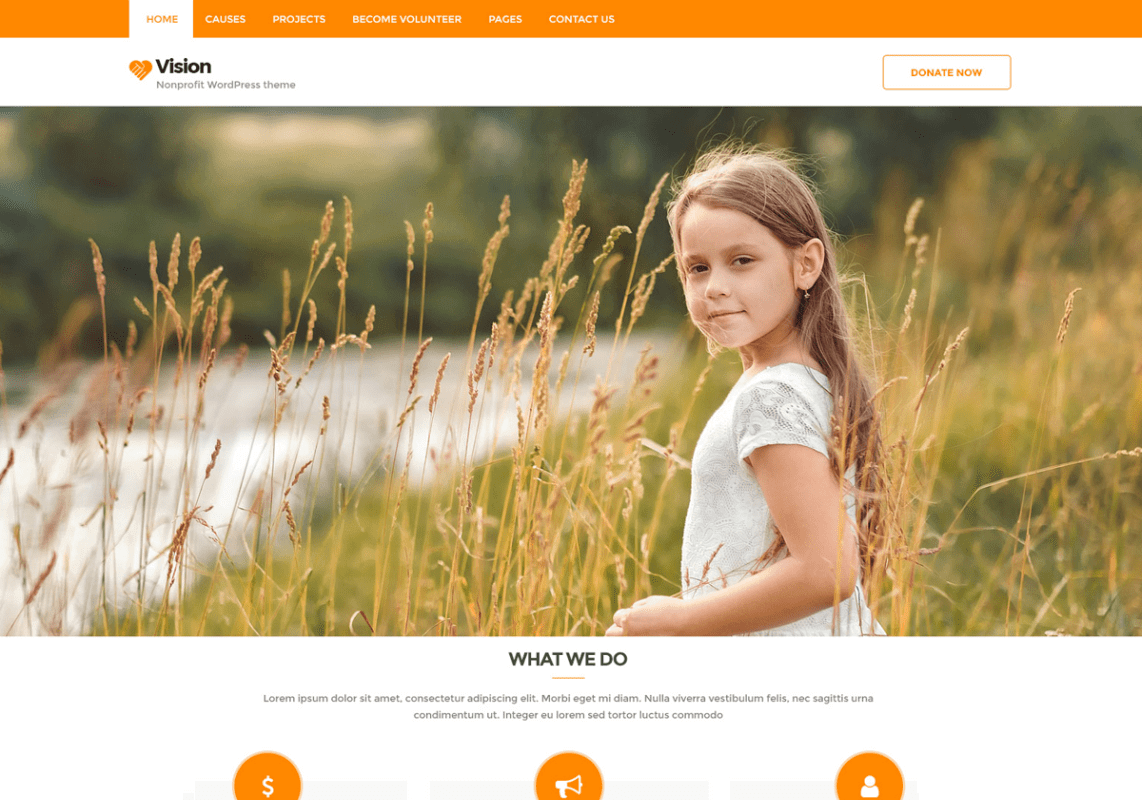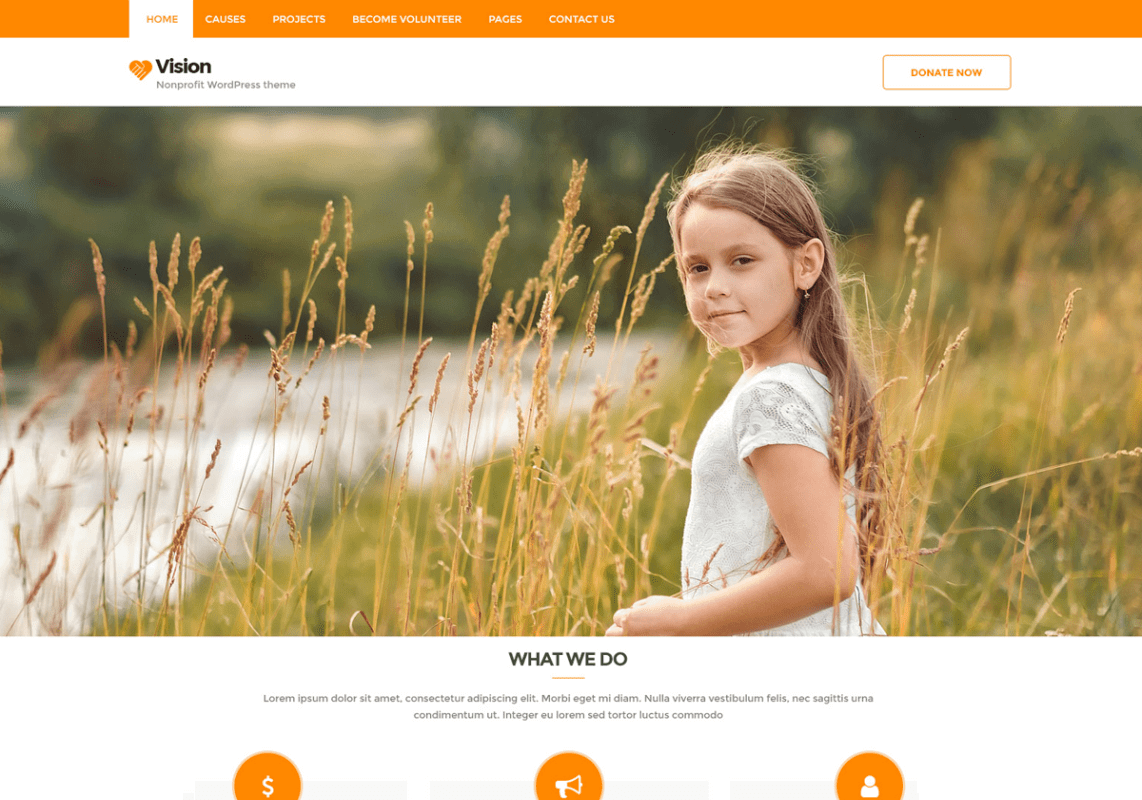 Vision Lite theme is a responsive Non-Profit WordPress theme. Vision Lite WordPress Theme is built for charity, non-profit organizations, non-governmental organizations, donations, and fundraising campaigns with built-in great features and design that supports the cause and helps you to start donation and fundraising for your organization in just a few hours.
AyaSpirit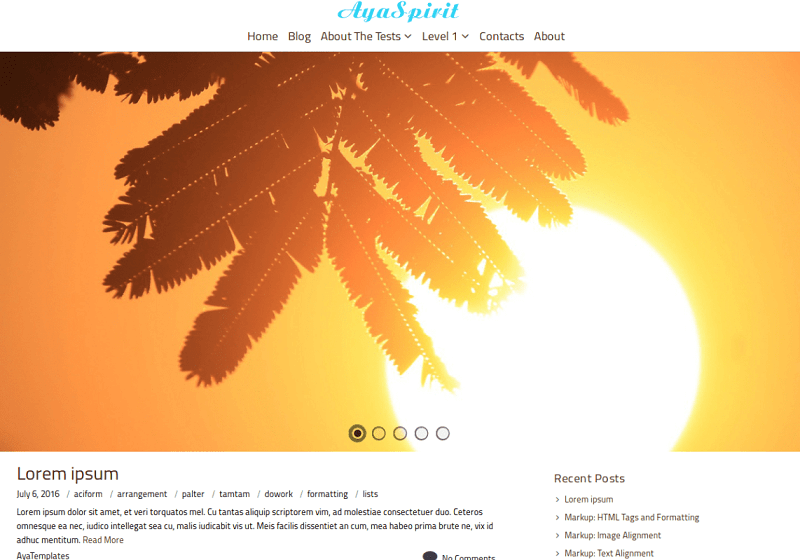 AyaSpirit is a Fully Responsive WordPress Theme, a perfect choice for a spiritual, non-profit organization website, blog about spirituality, etc. 100% Responsive Design, Customizable, and Easy to Use WordPress Theme.
SKT Charity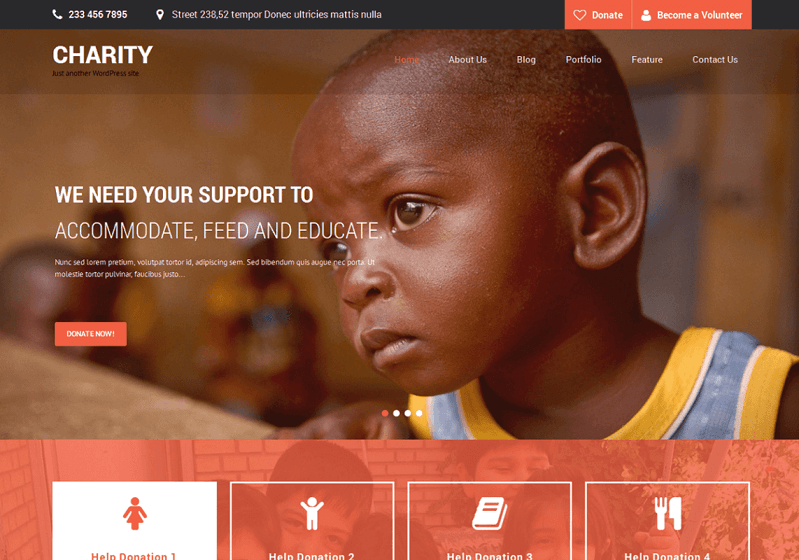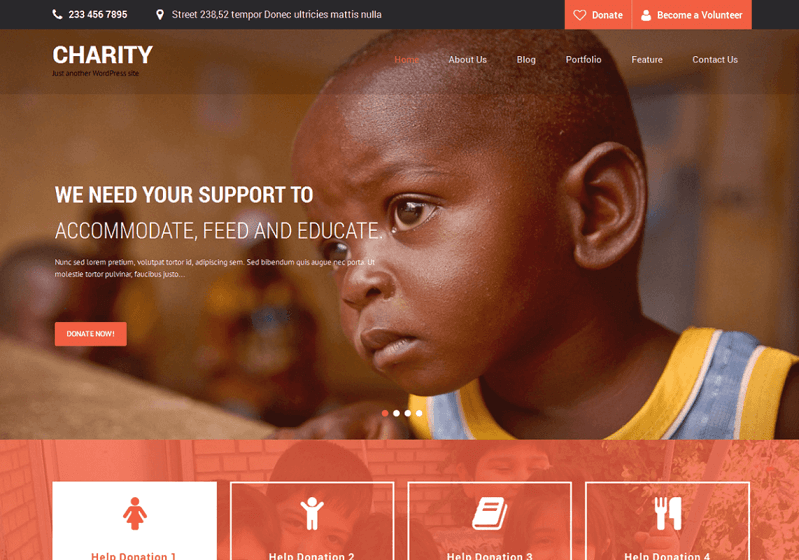 SKT Charity is a charity WordPress theme which is meant for donation, NGO, Churches, fundraising and non-profit websites. It can also be used for business, corporate, agency and portfolio as well as personal and blogging websites.
o3magazine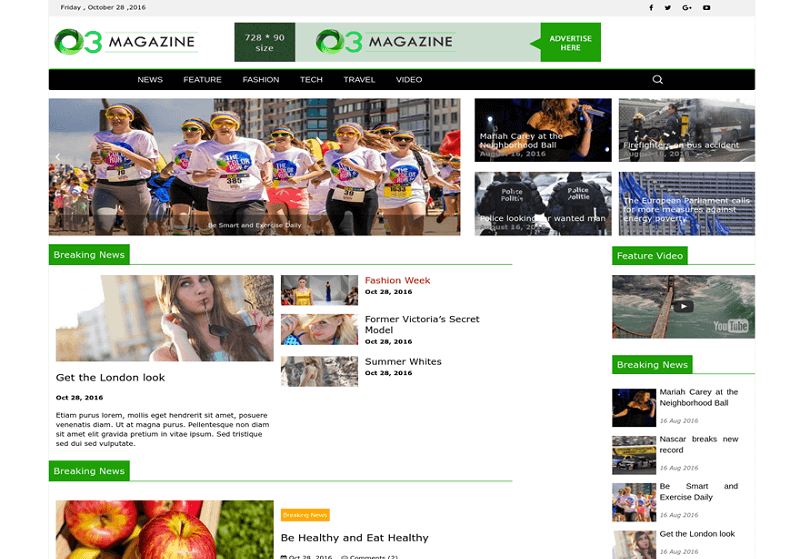 O3Magazine is a modern responsive WordPress theme with nice and fresh colors, that can transform your blog into a modern online magazine or dynamic news website which is especially suitable for news, newspaper, magazine, publishing, business, personal blog, corporate blog and any kind of sites like editorial websites, sports magazine, food magazine, news magazine for topics like politics, world news, travel, how to, tips, reviews, SEO blogging, photography, politics, journal style writing or anything else you can imagine.
TP Philosophy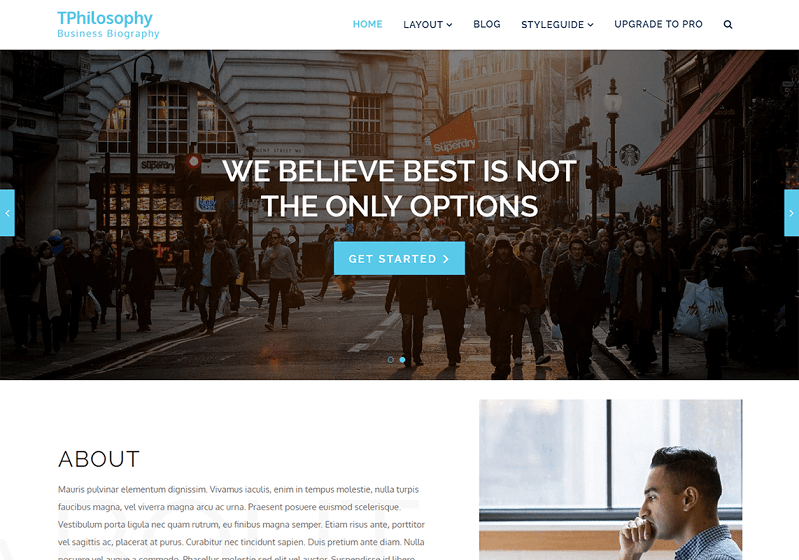 TP Philosophy theme is modern business purpose Responsive WordPress Theme. It is easily customizable theme build by using theme options panel based on powerful customizer API with live preview.
Medical Circle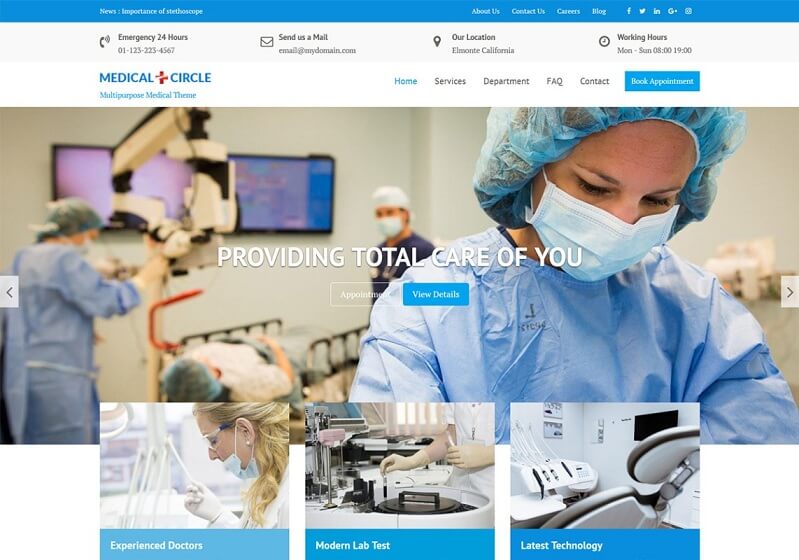 Medical Circle WordPress Theme is well suited for a hospital, nursing home, general clinics, medical store, dental, pediatric, gynecology, veterinary clinics, pediatric and overall medial websites as well as personal portfolio sites for dentists, doctors, surgeons, gynecologist, general therapist, and all medical sector people.
Nature Bliss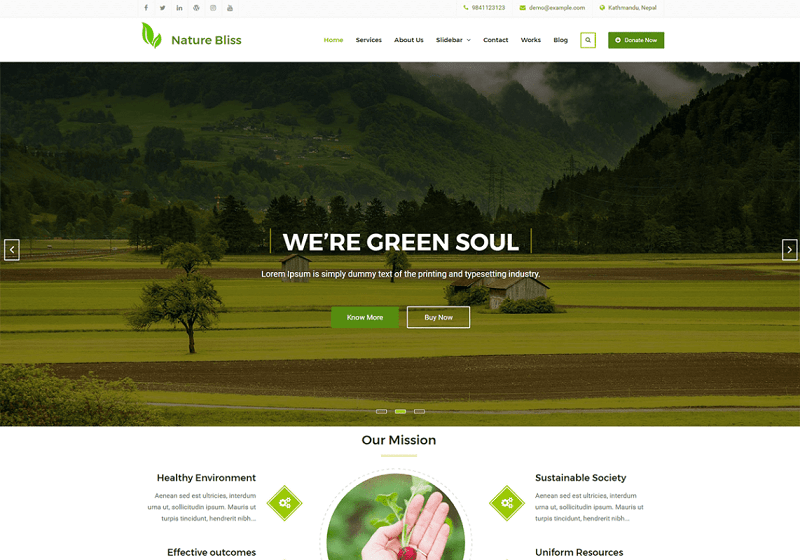 Nature Bliss is created with environmental green businesses and non-profit organizations in mind, but not limited to that arena only. It is a beautiful and outspoken theme for nature-oriented businesses and brands.
EduPress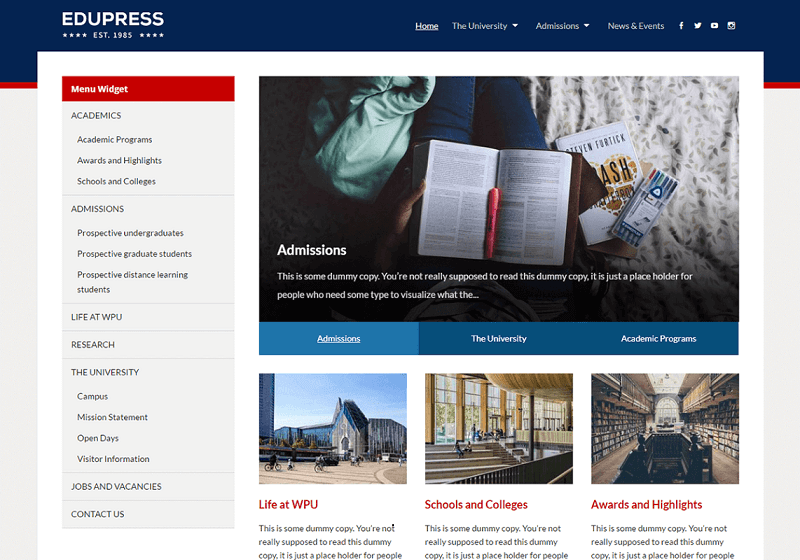 EduPress is a modern theme with a two-column layout. It is most suitable for education, business, corporate and non-profit websites. The front page displays a tabbed slideshow with 2-4 featured pages and can work with your latest posts or a static page instead.
Advocator Lite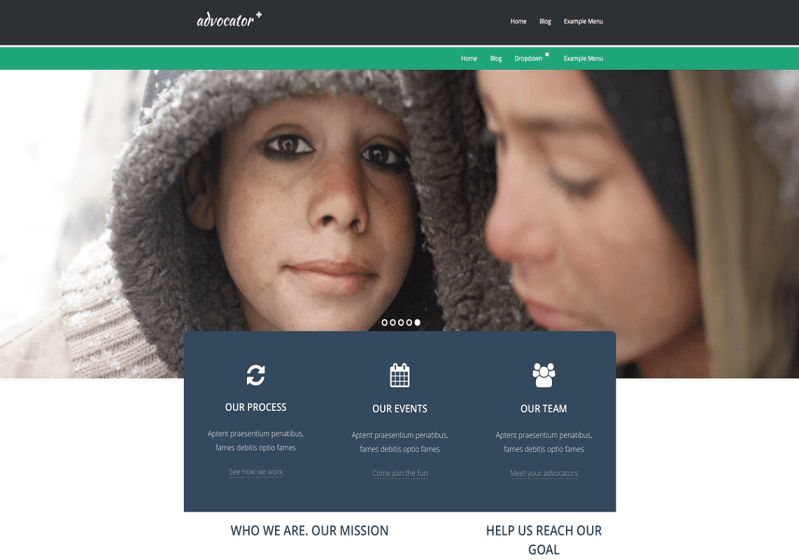 A WordPress theme for non-profits, charities, and organizations that do good.
Charitize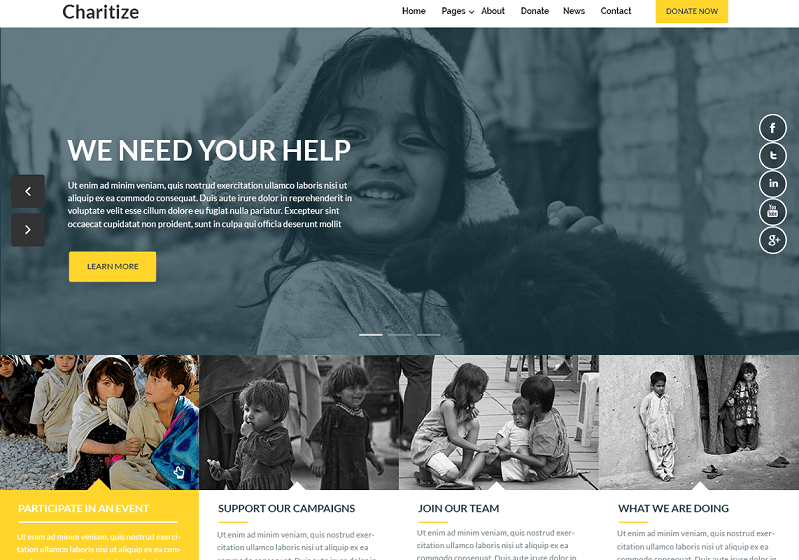 Charitize, a simple and clean WordPress theme for all Non-Profit Organizations, Non-Profit Associations, Foundations or churches, political parties etc. With lots of customization features, you can easily build a professional website for your organization.
GivingPress Lite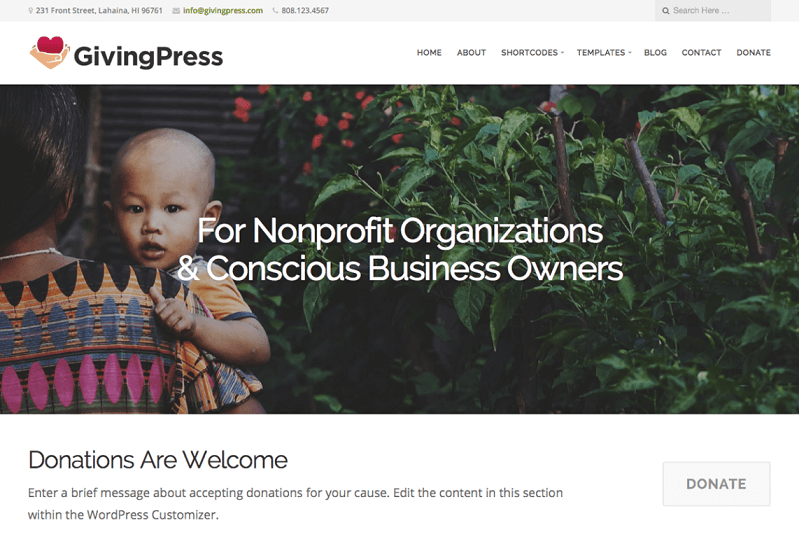 A WordPress theme for nonprofit organizations, charities, foundations, and cause-driven businesses. GivingPress provides professional website solutions for nonprofit organizations.
Salt
Salt is a free WordPress theme for Nonprofit Organisations, Charities, Foundations and NGO's. A simple, blog-focused theme that can also be used as a parent theme.
Charity Review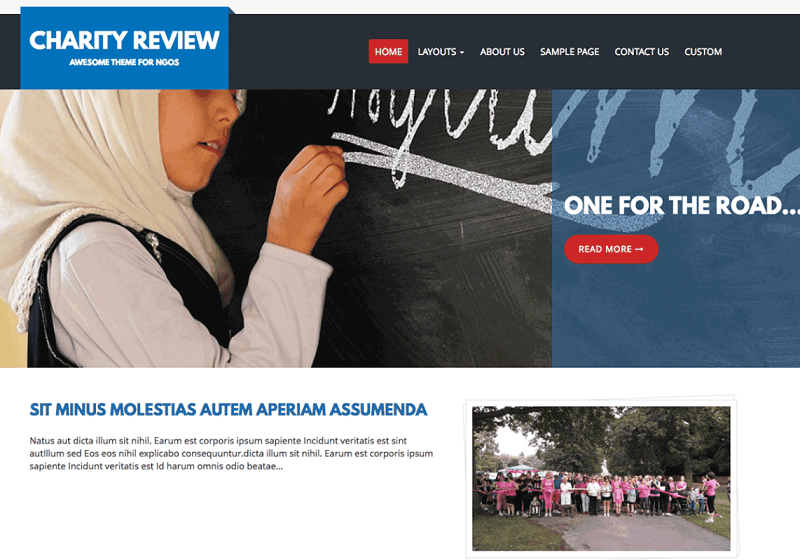 Charity Review theme is a clean, user-friendly free WordPress theme created for Non-profit organizations like NGOs, INGOs. It can also be used by music band, artists, Event managers, and event management company, church, business organizations, various agencies, corporate houses, digital agency, freelancers, and bloggers.