Our Art Website Templates are the suitable answer for every artist that desires a terrific site, however, does not have the important technical information to create one from scratch. These themes are smooth to put in and set up and don't require you being a tech geek.
Also See
Agniart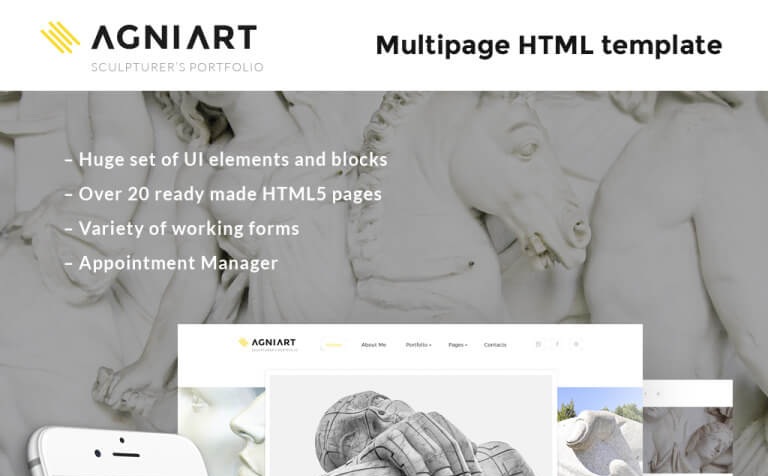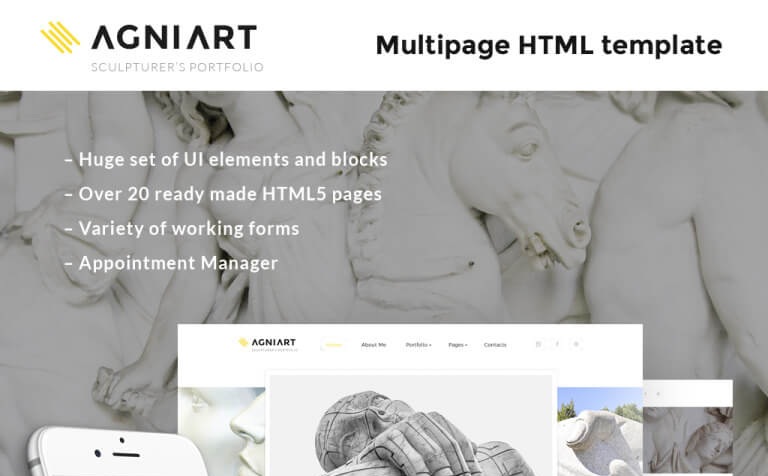 This template is available all over the world and from any known device. If you ever need to share photos with your online customers, you can always set up a large photo gallery without any difficulty whatsoever. A collection of handy widgets, including tables, progress bars, tables and typography and much more, will always help with structuring the website.
Valerie Ryler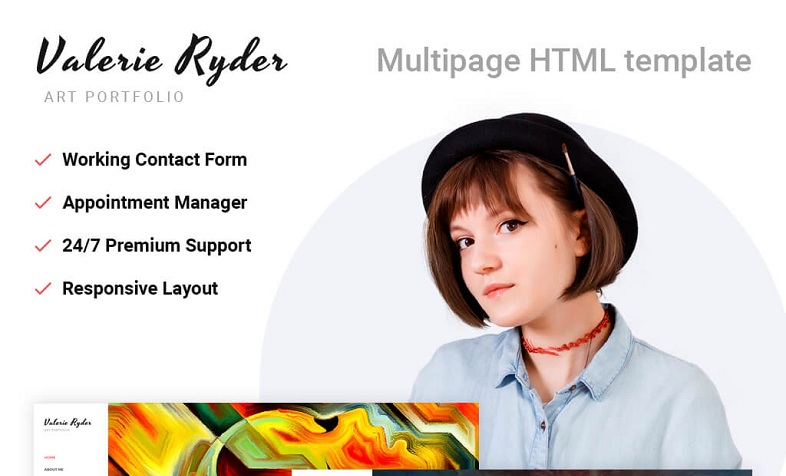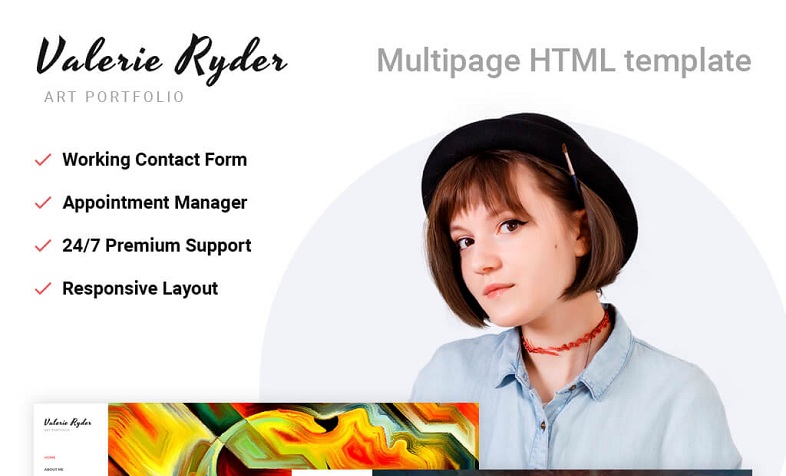 If you're an artist and you need to have a personal website, try out our fully responsive Artist Portfolio HTML5 Template and you won't need to waste your time on personal website creation anymore. Set up a blog and make a portfolio in one click. Various post formats of this HTML5 template will help you to organize your blog to be easily readable.
Acting Art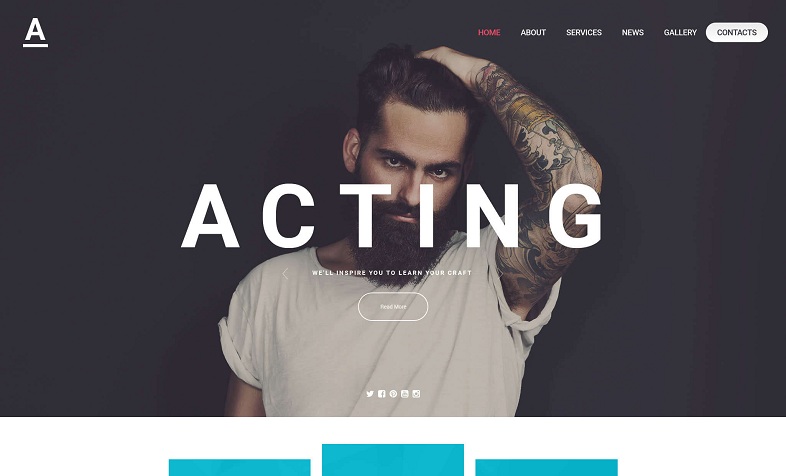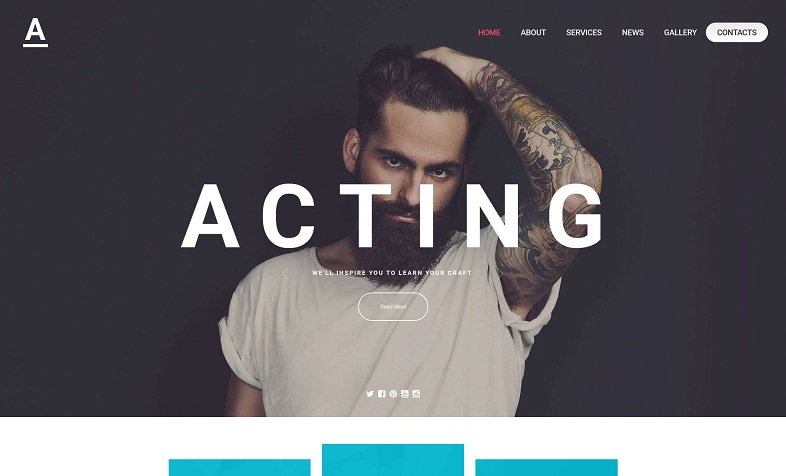 This art school web template features a full-screen header image to help you create an effective preface for your message. A large, catchy caption, menu items, social media icons and ghost button leading deep into the heart of your site add some extra power to the header.
Sculptor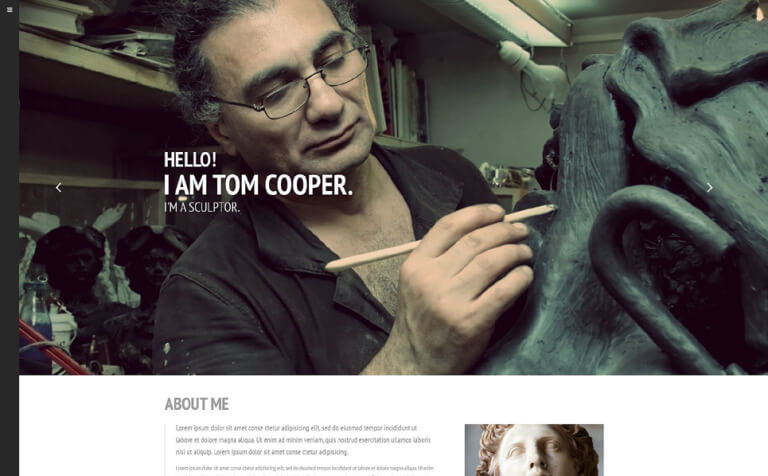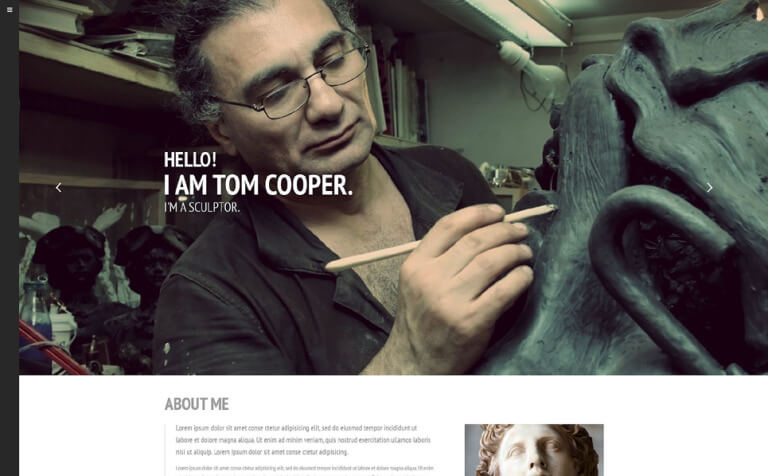 Showcase your talent through this fully responsive Sculptor Website Template. Its simple yet beautiful layout is flexible and dynamic. Coming with a powerful admin panel the template can be customized to fit potters, painters, knitters and other creative personalities.
Digital Printing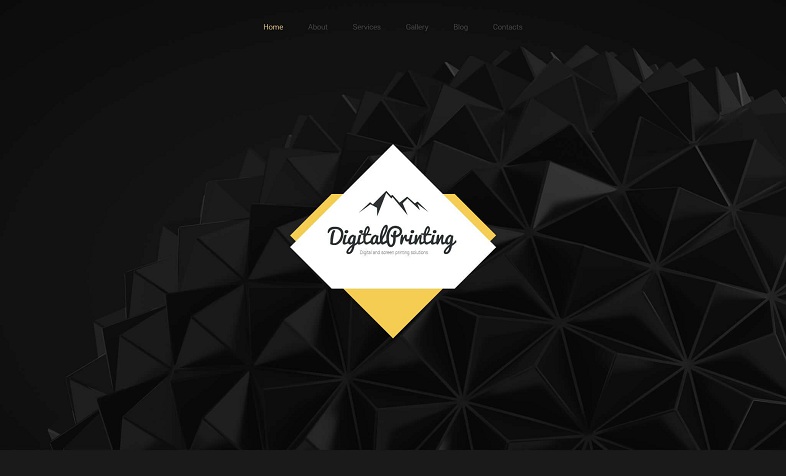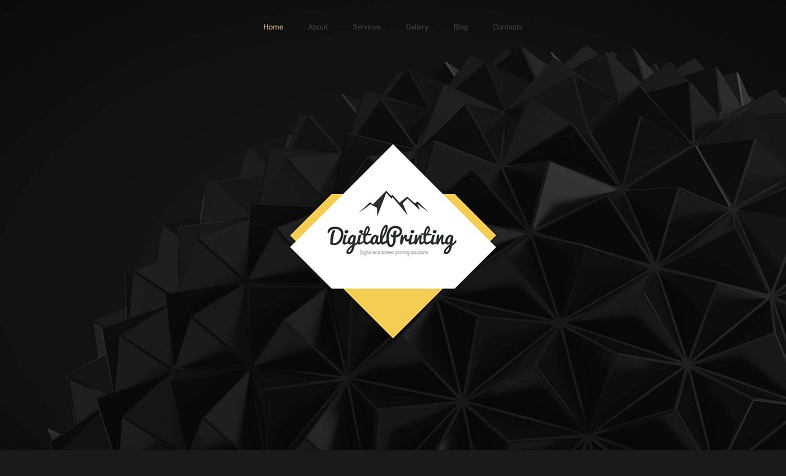 This theme will be a perfect solution if you need to give your site a fresh and modern look. It offers a clean layout that can be adapted to almost any kind of business project. At the top of the page, you can see a full-screen image where you can put the logo of your company to make it look more personalized.
Children Art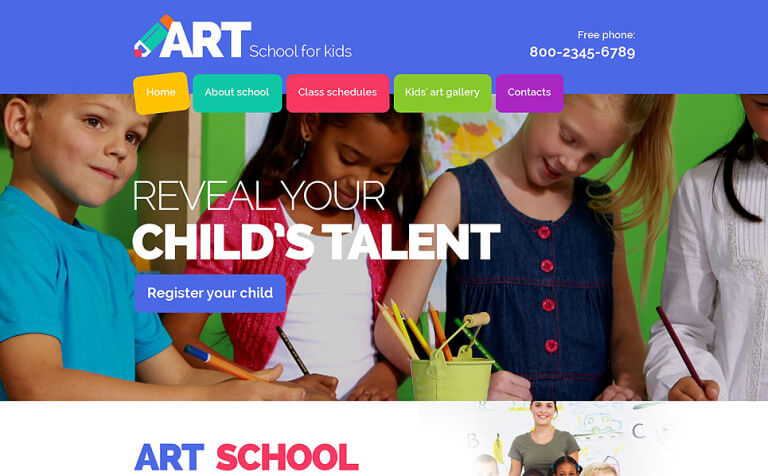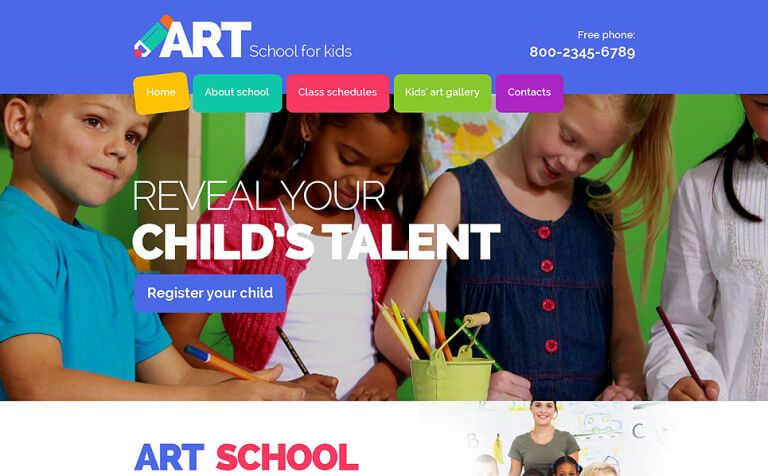 Metro style was chosen to turn this theme into hyper-modern and visually vibrant. Multicolored blocks add effectiveness to the design and work as visual separators of the content parts.
Invention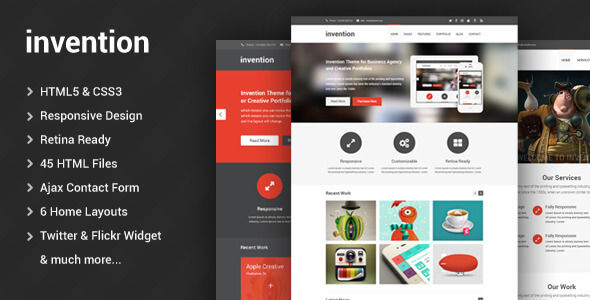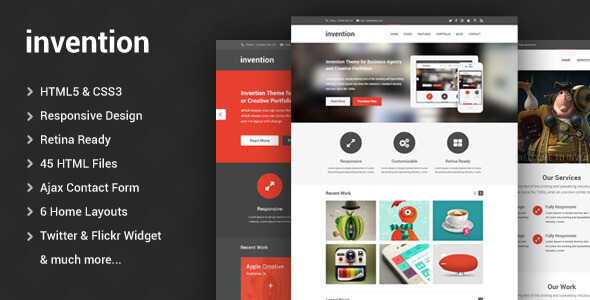 The invention is an awesome and creative responsive HTML5 template created for corporate, portfolio and business websites. It is a very simple, clean and professionally for showcasing your work, really it is an invention for your website.
Kids Life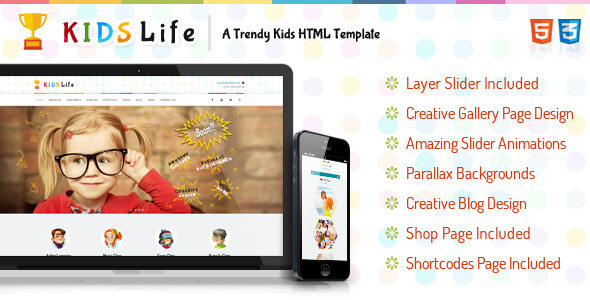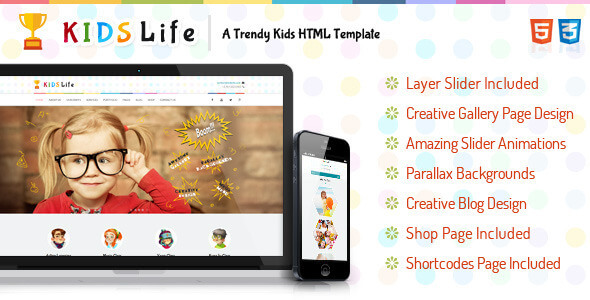 Kids Life is a beautifully designed HTML Template for kinder gardens, Daycare, preschool and it would suit for any children, art, craft, school and Training Website.
Child Care Creative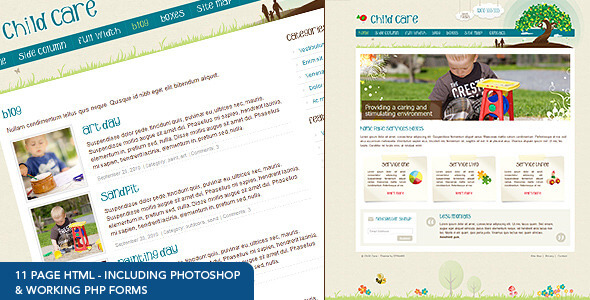 This design is an earthy illustrative design aimed towards the child care industry, but it would be suitable for any children, family, art, craft or creative website.
Kids Voice School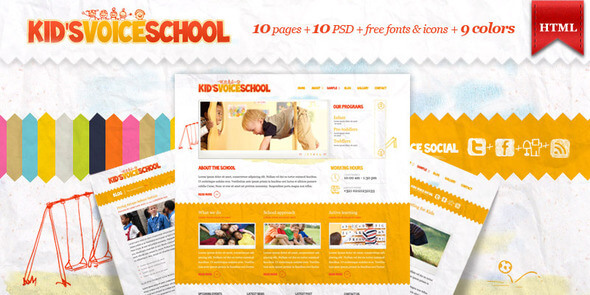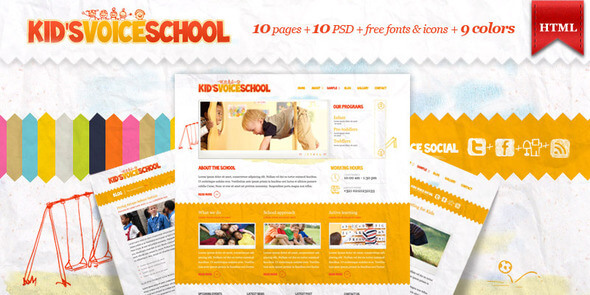 Kid's Voice School is a beautifully designed HTML Template for your child school, child care, but it would suit for any children, art, craft or creative website.
Tattoo Studio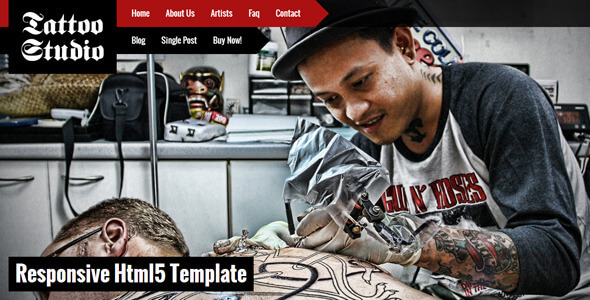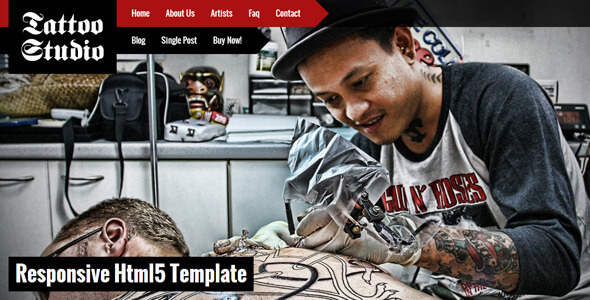 Tattoo Studio is a perfect HTML Template for Tattoo, Piercing, and Body Art websites but it can be used by everyone. It is fully responsive and looks great on all screen sizes.
Precise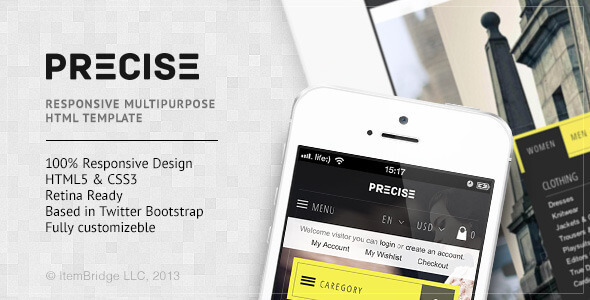 Precise — multipurpose, responsive template, oriented on websites and stores of fashion, creativity, and Art. But this orientation just a formality, since the template will suit to almost everyone.
Red Art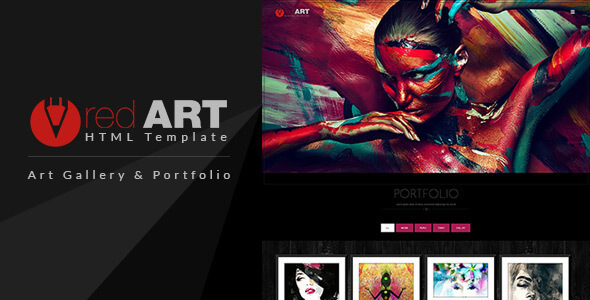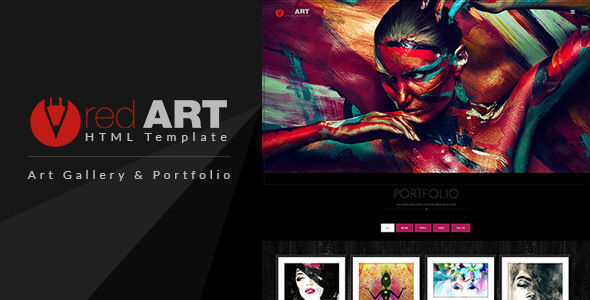 Red Art is an Elegant HTML 5 Template best suited for Art Gallery and place to display your portfolio. This template has lots of elements that are necessary to build a website.
Kindergarten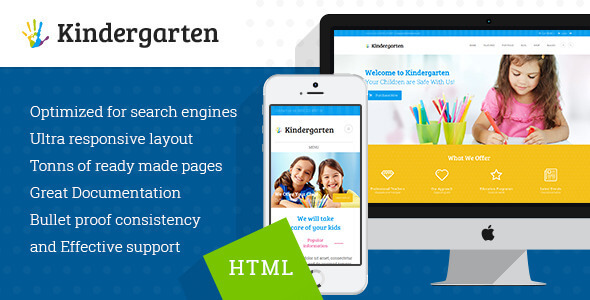 Kindergarten HTML Theme is an awesome site template for children's website (childcare, day care center, preschool, kindergarten, children art, and craft school, nursery, education, and training center, primary/elementary school, pediatric department, etc.).
Child Dooris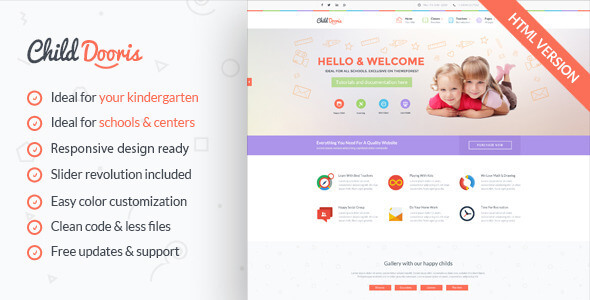 Child Dooris has a modern design and is very flexible allowing you to customize it to your needs. The HTML is responsive and looks perfect on every device.
Kinder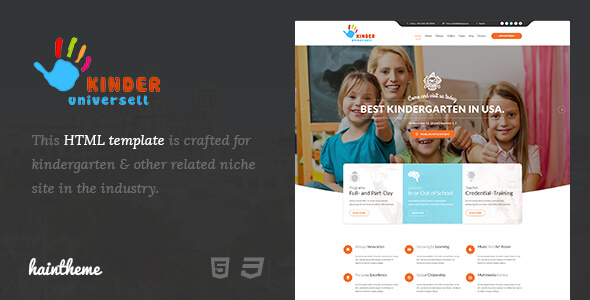 Kinder has a modern design and is very flexible allowing you to customize it to your needs. The HTML is responsive and looks perfect on every device.
Great Onepage Portfolio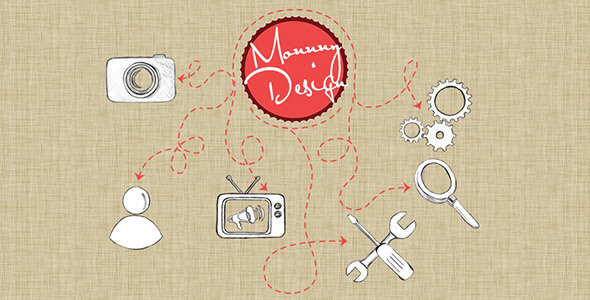 Great Onepage Portfolio is a stylish HTML site template suitable for your own portfolio.
The template using "hand draw" style with a nice font that looks like the real handwritten. The unique and clean design allows you to use the template for every kind of your business.
ART INC.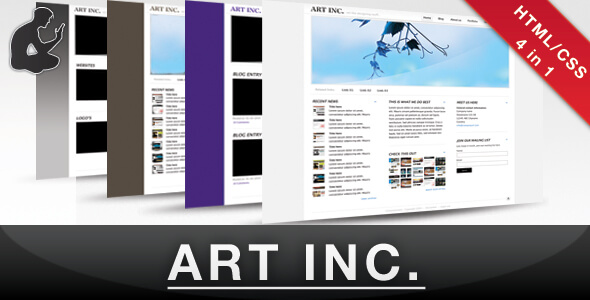 The ART INC. a theme is a very clean theme that can be used for a portfolio, photographer or other art profession website. Even with some little adjustments it good works great for a corporate website.
Lorem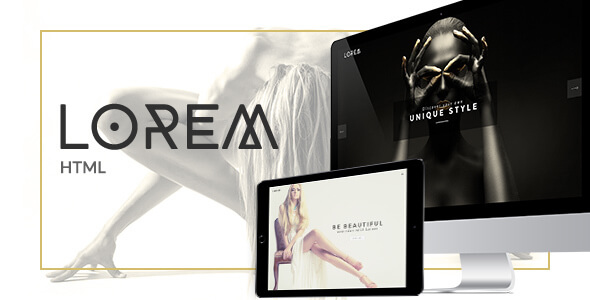 Lorem is a fully responsive, creative multipurpose HTML Template using most popular design and fashion trends.
Karate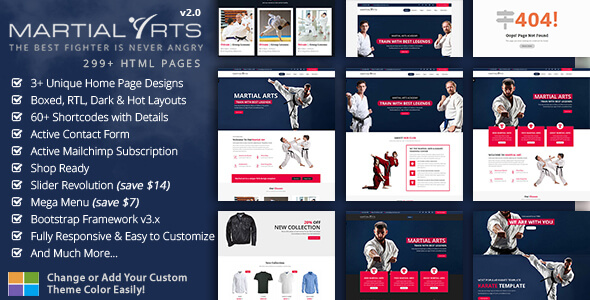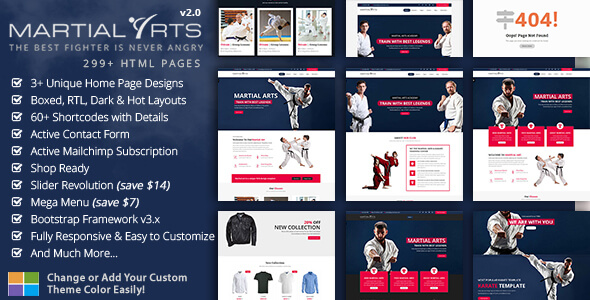 MartialArts is a library for Karate Academy and MartialArts Training with predefined web elements which helps you to build your own site.
Makeup Artist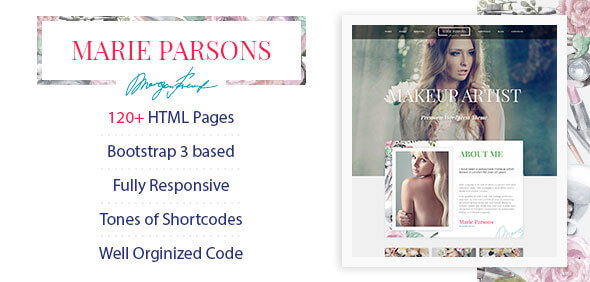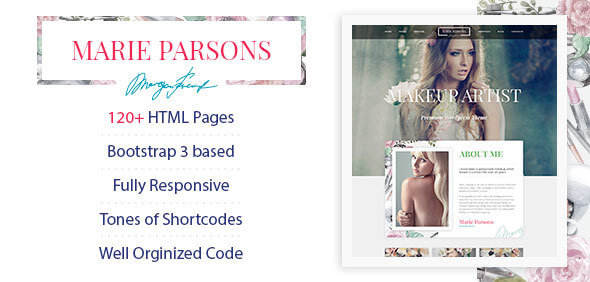 Makeup Artist is our brand new bright and eye-catching HTML template. Thoroughly crafted by our best professionals, this template is going to be the best solution for an individual makeup artist and hair stylist portfolio.
Tunnel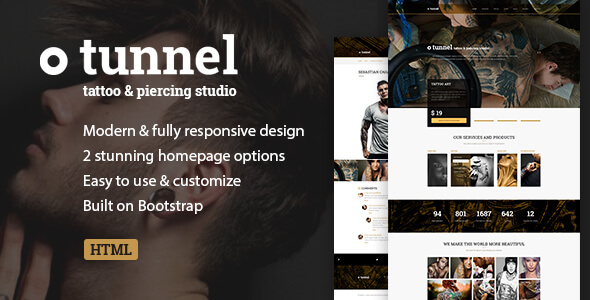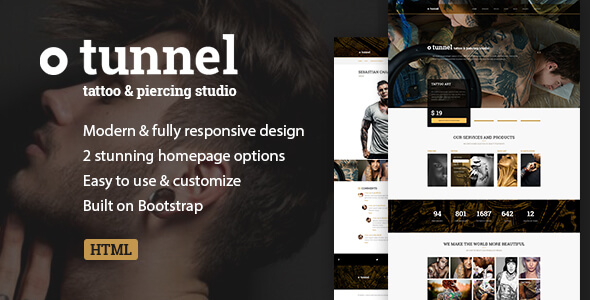 Tunnel is a modern and stylish HTML template design perfect for any tattoo, body art or piercing studio. Also, it is well suited for a design studio or for the unique portfolio of persons who want to be in the trend.