Hey Guys, in this article, we will discuss how to make successful TikTok marketing strategies with follower growth for your business. So keep reading.
TikTok is a growing social media platform with a global audience. It is rapidly becoming popular with its engaging features that attract audiences of all ages. Within a short period, TikTok gained 2 billion downloads with nearly 100 million active users daily. Not only do the creators show interest in this platform, but users of other demographics and brands also involve in TikTok using the marketing strategies.
When TikTok came into usage, the average users were only under 16 to 24 years. But as the features grow on TikTok, it grabs the attention of many brands and other aged people to this application to get new loyal audiences to their field. Compared to other social media sites, you can easily attain heights because the algorithm to grow your account depends only on your content quality.
Since the competition is relatively high on the TikTok platform, make your content excellent to drive traffic with the perfect marketing strategies and stand out from others. Apply the below strategy to grow your loyal followings and reach heights in your business.
Let's get started with the essential tricks responsible for your business growth:
How To Make Successful TikTok Marketing Strategies:
Table of Contents:
1. Know Your Target Market With A Specific Niche
2. An Attractive Profile For Your Account
4. Go With Current Trends And Use Tools
5. Stuff Hashtags On Your Content
6. Show Your Presence On Challenges
1. Know Your Target Market With A Specific Niche

Knowing your target audiences and sticking to a particular niche is an essential tactic on social media sites like TikTok, Instagram, and Facebook: because it provides a way to build a strong following for your business or brand.
Make your audiences know your purpose on TikTok by showing content related to your niche and publishing consistent content. Without these two main factors, people could not judge you. Attract your ideal customers and audiences with your consistent content on your TikTok page.
Before preparing content, know the interest of your audiences and produce content accordingly. TikTok has an inbuilt tool called Pro Account that helps to analyze the performance of your audiences. Start experimenting by creating different content and find which specific content engages more audiences through the Pro account. Adapt to that content to gather new audiences for your brand. You can also reach a wider audience by collaborating with successful influencers. TikTok marketing will help promote your brand but only if you choose the right profiles that match your niche.
2. An Attractive Profile For Your Account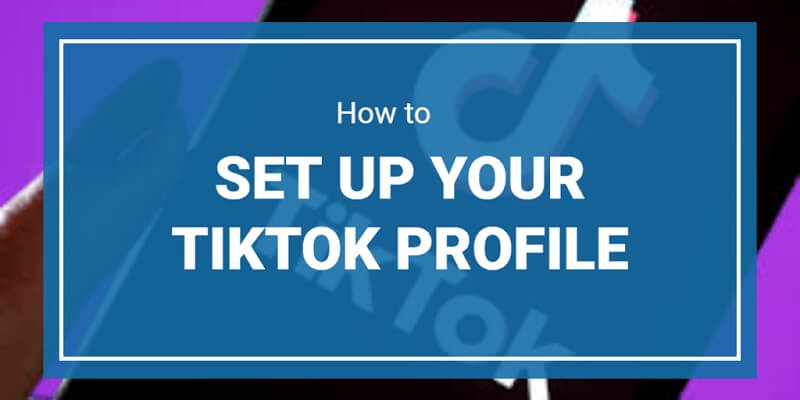 The most often ignored tip by the business or brands is to complete their profile with attractive content. Your profile takes the main role to explore your talent and grab the attention of new audiences to follow you. When people see your quality video on the For You page, they will drive into your profile to watch who you are and your purpose on TikTok before following you. So, bring out your profile with attractive content.
TikTok gives you only 100 characters to impress your users. Create a short and crisp bio about yourself to grab the attention of your target audiences. Concentrate on providing the following three pieces of information to your audiences:
Use an Attractive profile picture that specifies your brand logo for easy identification of audiences from other sites.
A catchy username that tells your business theme to your audiences, or you can use your brand name directly.
Add a website link or landing page to direct your audiences to your website for getting detailed information about your business.
3. Make Your Videos Short
The maximum video length on TikTok is 60 seconds, but limiting your videos to 15 to 30 seconds can make your video popular easily. Most viral videos on TikTok are shorter. Hook your audience's interest to watch your short videos with engaging content and get views for TikTok to gain popularity. A short and simple video can make your audience watch your content till the end without skipping.
If your video is for 20 seconds with engaging and funny content, your audiences might watch it over and over and also share it with their friends. It leads to an increase in engagement rate. When more people engage with your content, the TikTok algorithm pushes your video to the For You page, where your target audiences might view your video.
Get exposure to global audiences by producing short and engaging content and make your video visible to more people over this platform.
4. Go With Current Trends And Use Tools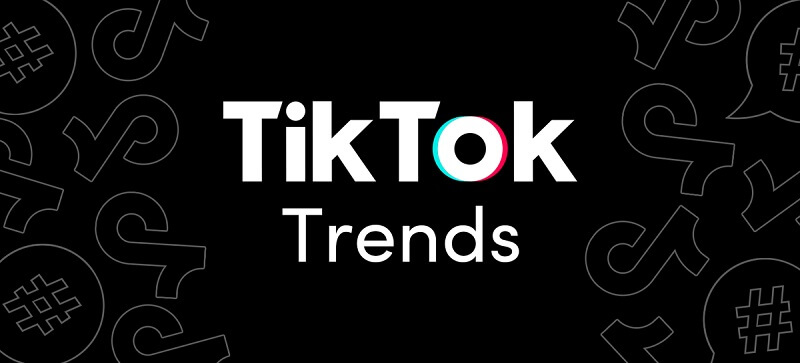 Create a fascinating video on your TikTok page to gain the attention of your target audiences. There are lots of free TikTok video editor tools to bring out excellent videos and engage people in your video to make your brand familiar globally. Try to give real content in all your videos to create a strong audience's trust.
To gather your target audiences, make videos relating your content to the trending topic. Find the trending content on the For You page, which it has endless videos with high rankings. The algorithm displays videos on the FYP only if it has a higher engagement rate of audiences. So, go through the FYP regularly to find the current trends.
When you find similar music or videos with the same concept on more than two videos, then it is a trending one. Use the same soundtrack on your content with exciting ideas related to your niche to capture your audience's attention.
5. Stuff Hashtags On Your Content
A hashtag is an excellent tool for discovering content and improving your visibility on TikTok. The hashtags are familiar on all social media sites but more specifically on TikTok. Use trending hashtags to get new potential audiences in a short period. There is a higher chance to reach audiences who are really interested in your business.
The experts on TikTok suggest other businesses or brands use 4 to 6 hashtags to represent your video to their audiences. You can include hashtags only on the captions whereas TikTok allows only 100 characters in it. Use this space to the fullest by finding and adding relevant, trending hashtags.
Find the trending hashtags on the Discover page of TikTok and use the less generic hashtags to get views from your audiences quickly.
6. Show Your Presence On Challenges
Most TikTok content on the For You page is based on the challenges. There are two ways to take part in challenges. One is to participate in existing challenges, and the other is to create your own challenge. Scroll your FYP regularly to discover the trending challenges. Initially, participate in challenges with your niche to get the followers of the person who created the challenges. Use the discover page for finding the trending challenges.
Or, publish your challenge by making simple and engaging videos to attract audiences. Once making it live, encourage each audience individually to participate in your simple challenge. When more people engage with your challenge, the popularity of your brand grows with potential followers.
The challenge with hashtags has the possibility of going viral on TikTok. Most brands use the same technique to get potential followers.
Final Thought
A great place to create an engaging community for your brand is TikTok. Know the correct strategy for your business to achieve success on TikTok. Gain a better output for your businesses by using the attractive TikTok features. Build awareness by connecting with huge, potential audiences and enhance your marketing strategy.
Use the above interesting and successful TikTok marketing strategies to improve your follower count and make your brand famous. Show your TikTok presence for your audiences and attain growth in your sales!
Author Bio:
Anne Joseph is a passionate social media writer working at Bouxtie. She has strong strategy skills in developing and managing social media campaigns. She loves to make new connections and enjoys the opportunity to work with social media influencers.