List of Best Free Sketchbook Mockups
Sketchbook on Table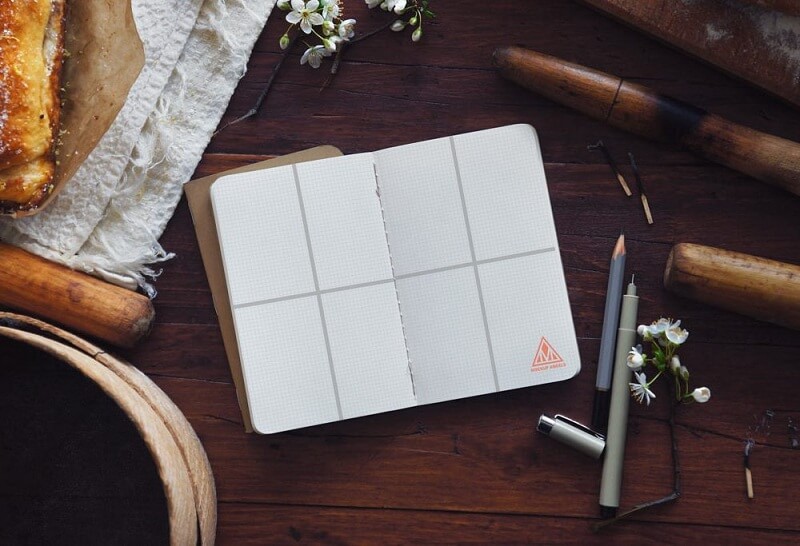 A rustic table scene showing an open sketchbook (both pages replaceable). PSD file with a fixed background and smart layers.
Set of Spiral Sketchbook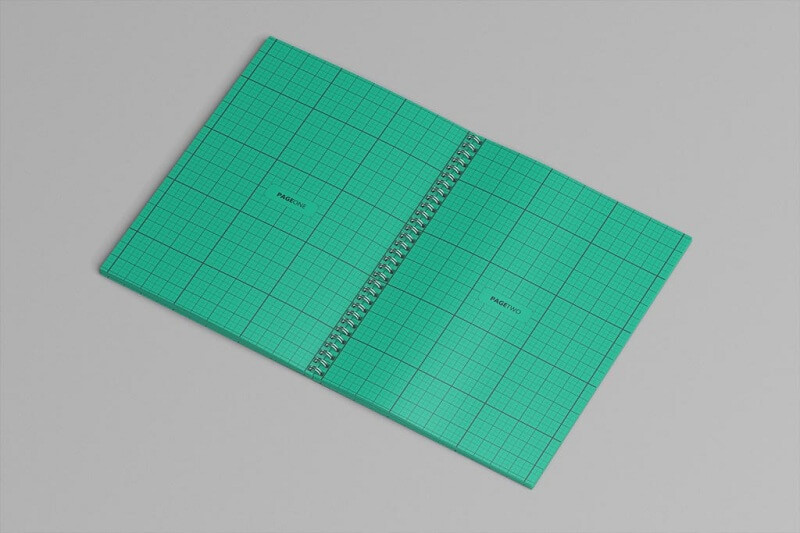 A small set of mockups: the front and back of an open and closed spiral sketchbook. Layered PSD files measuring 3000 x 2000 px at 300 dpi.
Coffee Cup and Sketchbook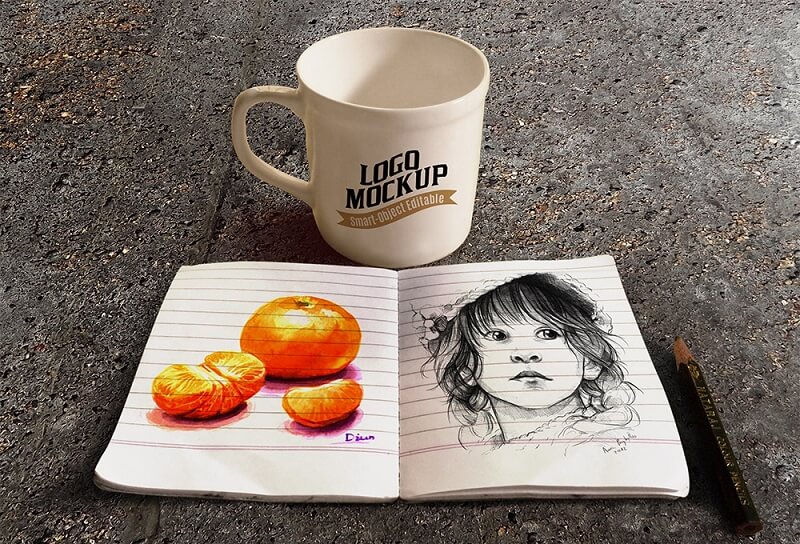 Completely layered PSD file showing a coffee cup and sketchbook. Change the background, the cup label and book content via smart objects.
Two Sketchbook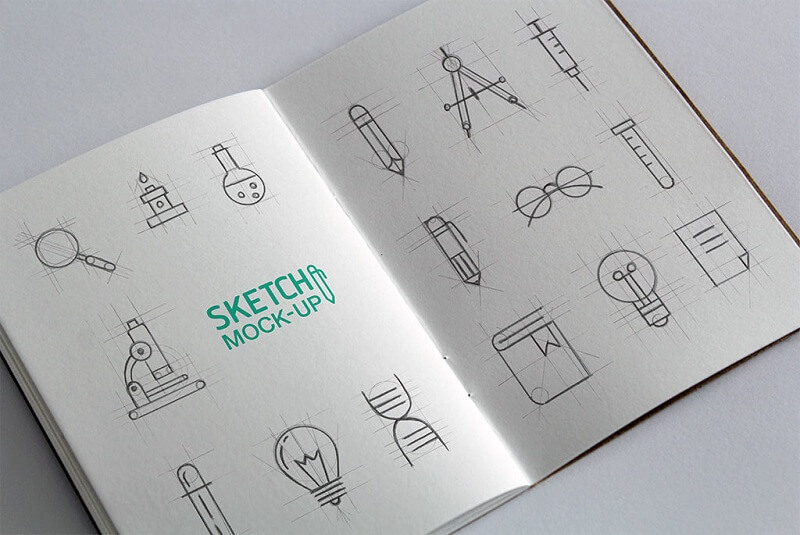 Two PSD files with mockups for showcasing your sketches. Each file measures 4000 x 2675 px at 300 dpi.
Photorealistic Sketchbook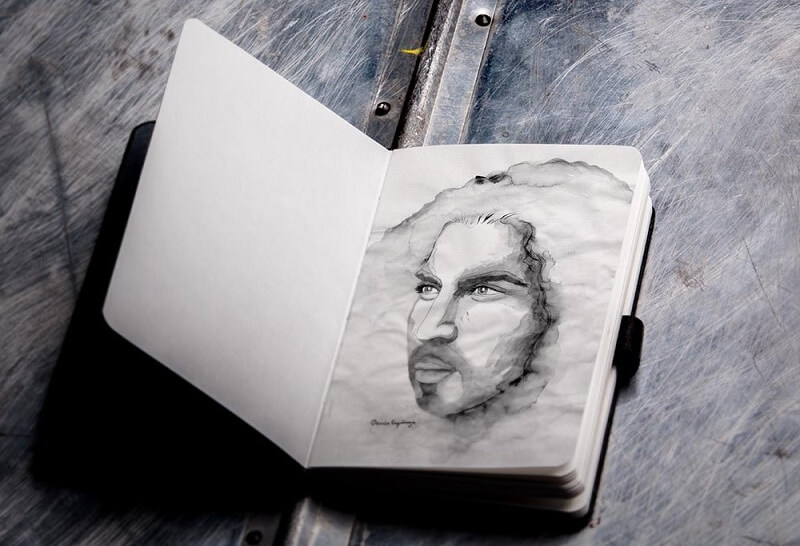 One 4500 x 3000 px sized PSD mockup file (300 dpi). Change the page content as you like – the background is fixed.
Sketchbook and Pencil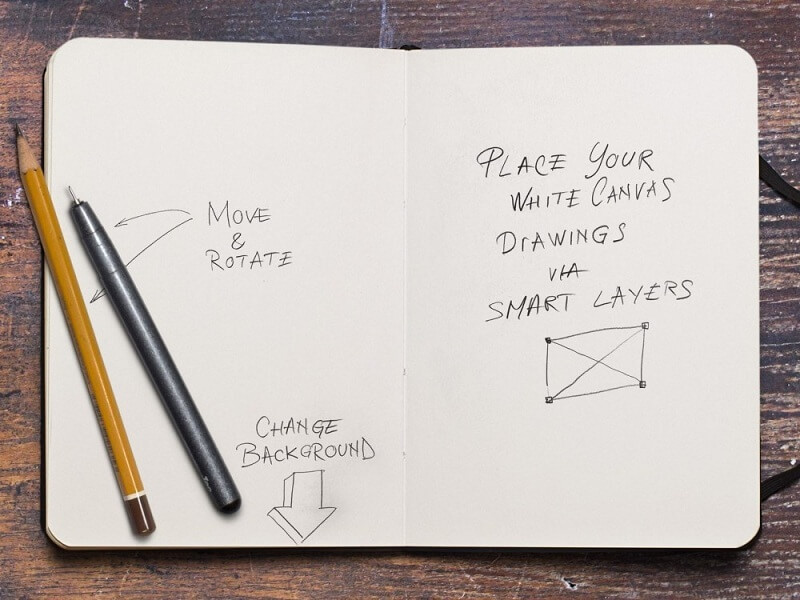 Edits the open pages of this sketchbook: 2400 × 1750 px in dimensions this PSD comes with a smart object.
Vintage Sketchbook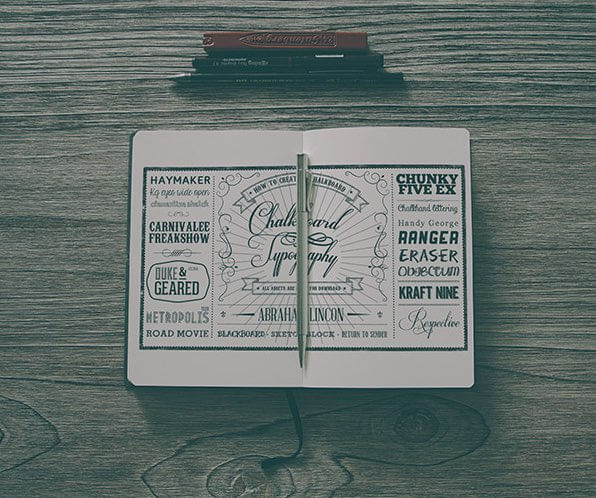 Two free PSD mockups with the dimensions of 4272 × 2848 px. Smart objects included.
Office Scene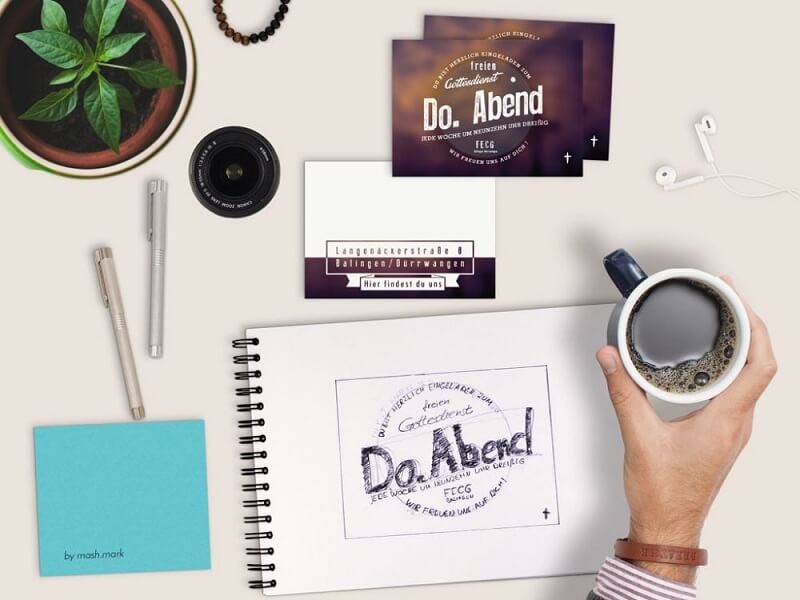 A top-view scene showing a desk with sketchbook, cards, and notes. Fully layered PSD file with smart objects.
Notebook with Pencil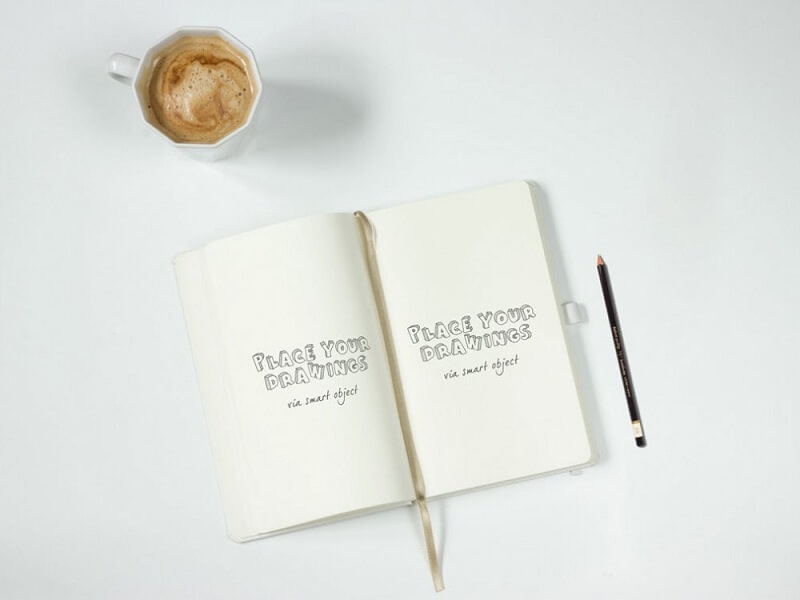 Photo-shot mockup of an open notebook or sketchbook. High-res PSD file (4500 x 3334 px at 300 dpi) with two smart layers.
Hardcover Sketchbook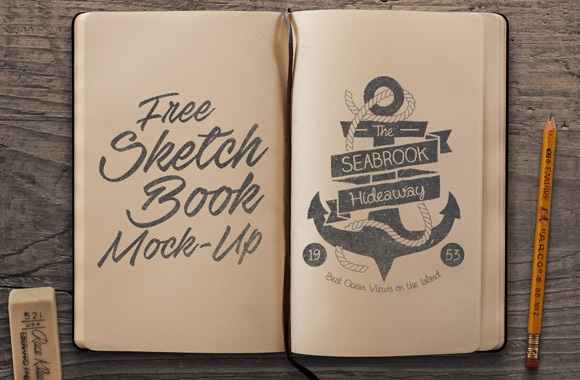 Quickly and easily mockup your artwork in a hardcover sketchbook. This simple PSD allows you to copy and paste your work with photorealistic results!
Hand Drawn Sketch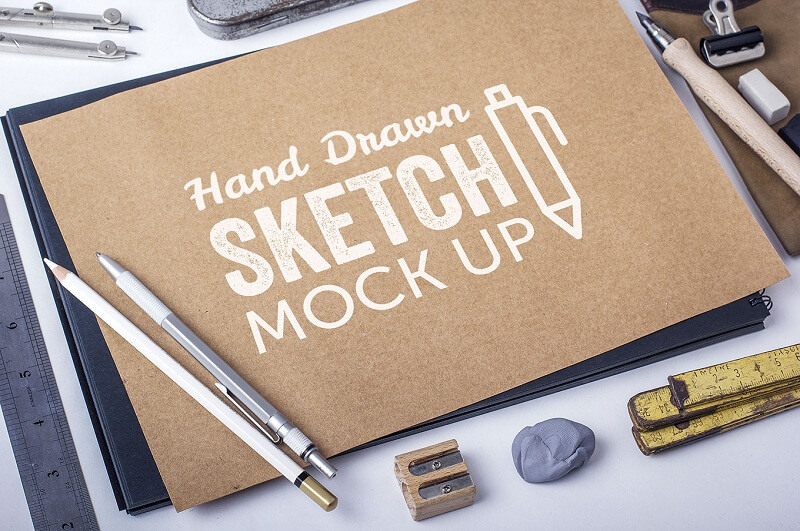 Present your design like it was "sketched» with these 2 beautiful muck-up scenes based on high quality and sharp photographs. A little time-saving trick to show your work.
Artist Sketchbook
Artist Sketch Book – Absolutely professional and stylish PSD mockups can be very useful for designers, artists, and promoters.
New Sketchbook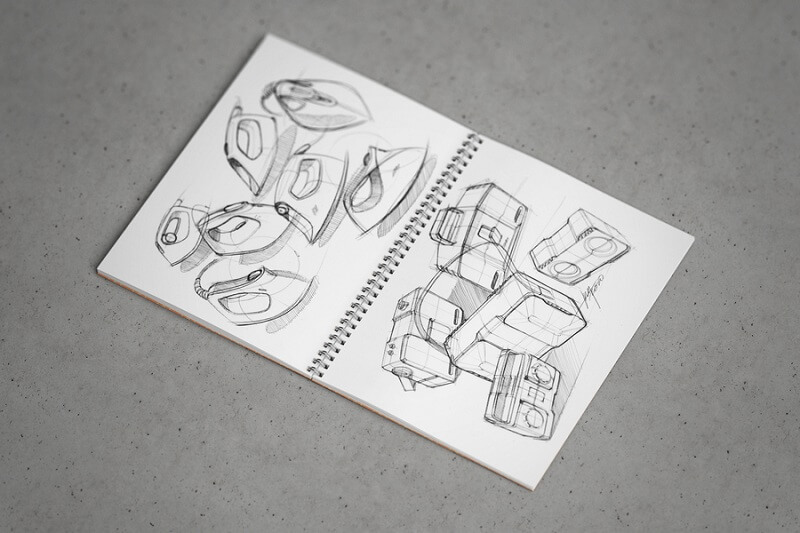 Present your sketch, doodling, wireframe, idea or everything that you may think suit with this Free Sketchbook PSD Mockup. This free mock-up uses smart object feature to help you replace the design quickly.
Drawing Sketchpad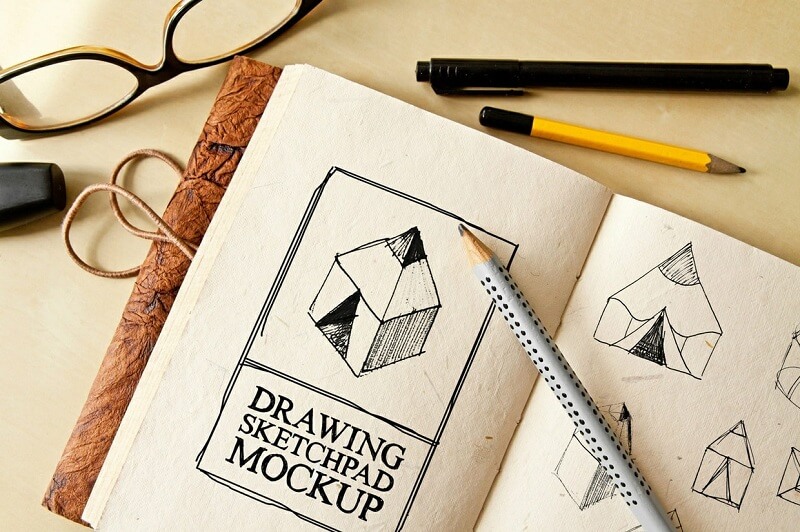 Drawing sketchpad mockup. Perfect for presenting on paper any type of drawing, sketch, draft, picture, watercolor, text etc.
Painting Sketchbook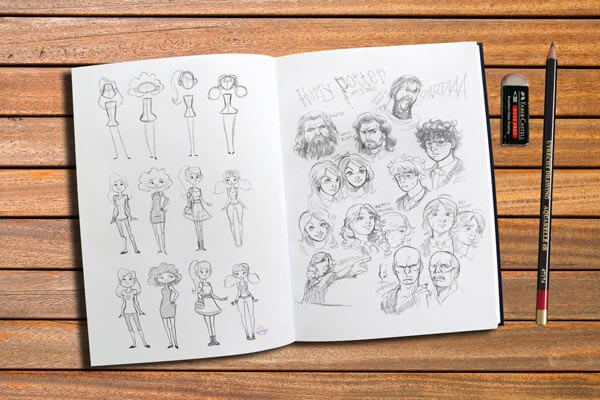 Normally artists do not put their sketches but only the final outcome. Here is a tip, if the sketches are added in the portfolio it will be very impressive and maybe some company approaches you for your talent and competence.
Cool Sketchbook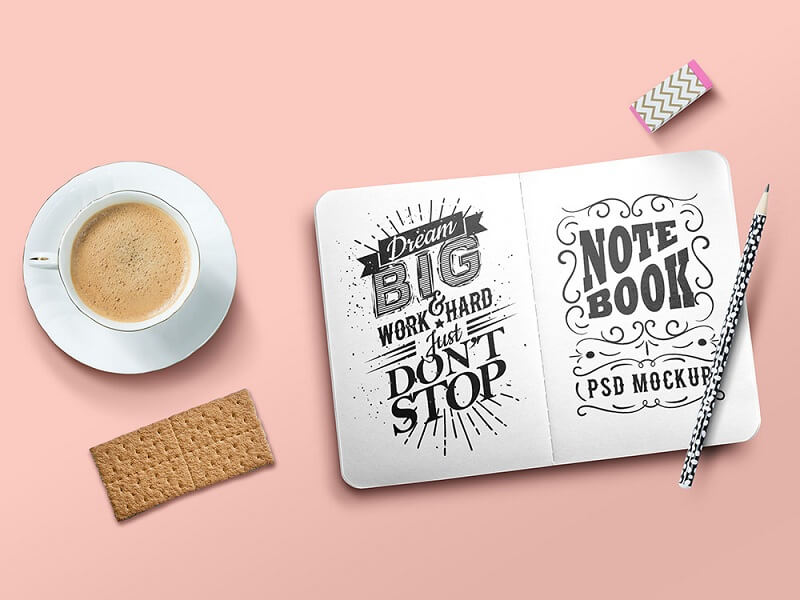 The mockup template contains fully separate and movable objects with shadows. With the help of the smart-object layers, you can add your own artwork on the left and right pages of the book easily.
Sketch Book