If you are looking for the best free QR code generator websites then keep reading. QR codes were originally invented for the quick identification of items in the automotive manufacturing sectors. Beyond its application in this industry, QR codes have gone ahead to find other significant applications in a number of other industries. Different from barcodes that employ bars, QR codes employ pixels while encoding their data in two dimensions. As for now, there are a plethora of devices that can be applied in capturing QR codes. These devices include smartphones.
QR codes are also necessary for redirecting site visitors to your mobile page, file download, Google map, website, etc. And the most fun part about them is the ability to have them create your own QR code generators. But because the number of QR code generators online is numerous, locating a reliable one can be a time-consuming task. So to help you make the best choice, we have checked through various sources online, and come up with this list.
1. Visualead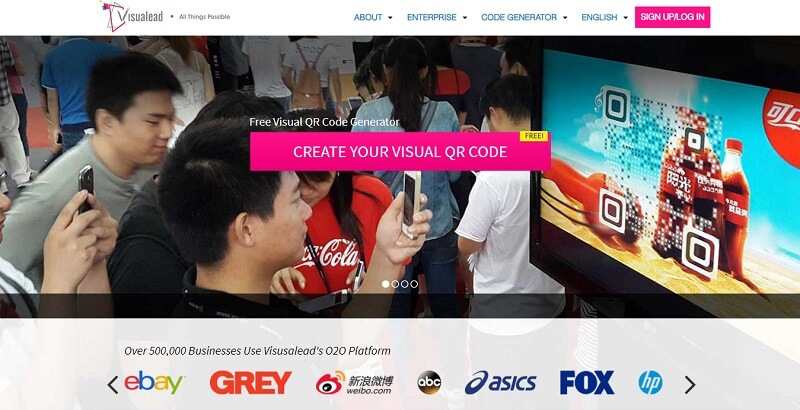 Due to the number of exciting features and advanced technology, Visualead seems to be way ahead of the many QR code generators you would find online. It is known for its cutting-edge QR code technology, top-level computational math expertise, as well as computer eyesight. Through Visualead, one can come up with branding, creative, and relevant QR codes that will ensure more leads, scans, better social media engagements, and optimized content.
The advantage of Visualead is that it will let you create as well as publish a landing page within minutes. It also has a dashboard that can help you track the number of scans your QR code is having. One disadvantage with Visualead is that it is impossible to insert any image in the code.
2. QR Code Generator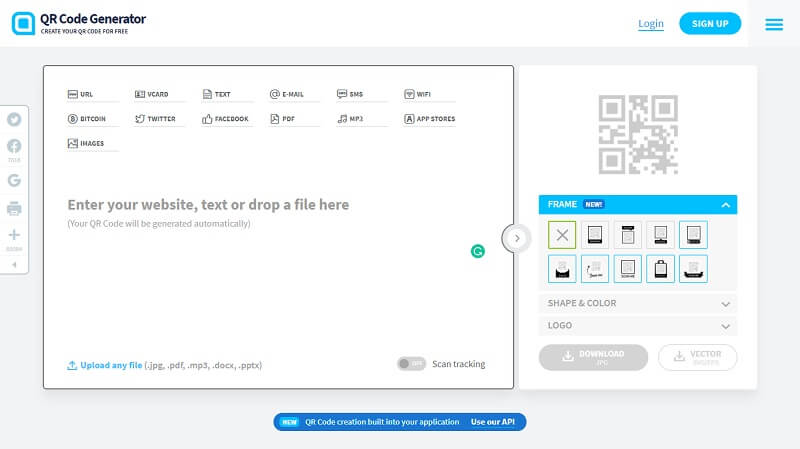 With many years of experience, a QR code generator is one of the go-to websites for generating QR codes. It has a free version where you can do some stuff. However, if you want to access all of their features, you will need to upgrade to their premium membership. The QR code generator has got some superb features such as displaying PDFs, altering code designs, encoding more than one URL in a single code, tracking scans, as well as displaying analytics alongside reports, and a host of others.
One of the advantages of using a QR code generator is that it is customizable with colors and shapes, and can even accommodate a logo. A known disadvantage of this generator is its auto-renewal feature. It can be quite annoying.
3. QR Code Monkey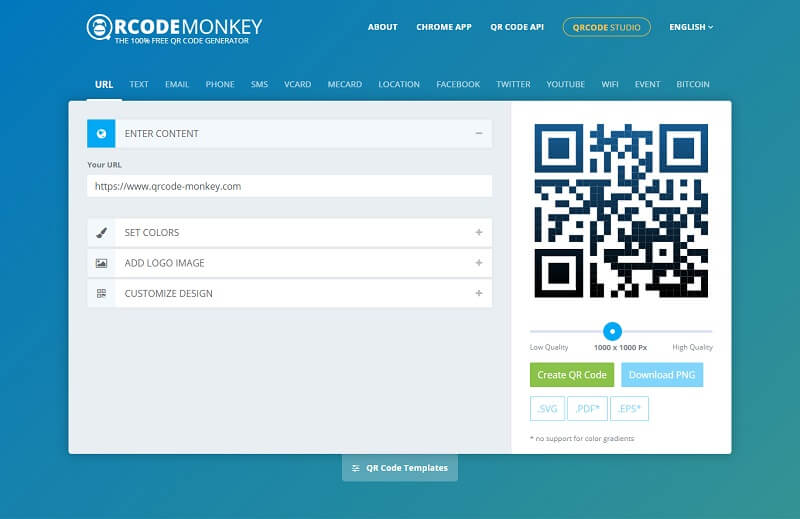 This is one of the most popular free QR code generators on the internet that gives you QR codes for no cost. A lot of users have created codes on this platform due to its enticing features. These features will comprise high-resolution codes, colors, custom designs, powerful designs, unlimited scans, as well as a host of other goodies. If you are looking to create codes that have a logo, QR code monkey may just be your best shot.
The advantage of this tool is that you won't have to pay any money to use it. You can also download the generated codes in various print formats. Though it may not be the best option for someone who is new to the platform.
4. QRStuff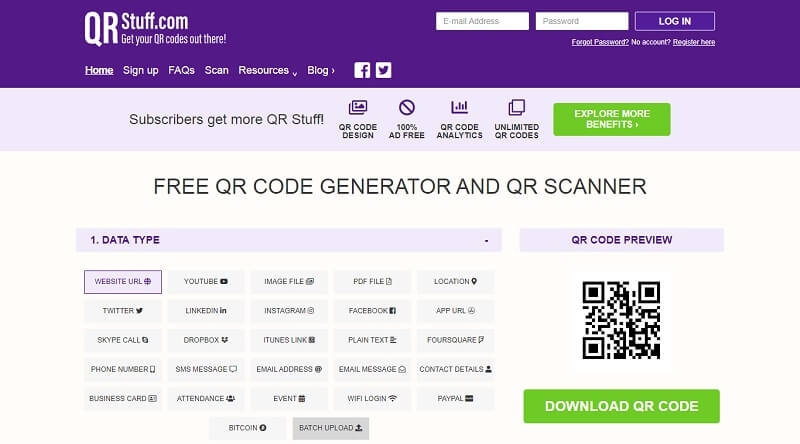 A bit different from the host of QR code generators, QRStuff also lets you create QR codes online all by yourself. It has been known to help craft reliable and permanent codes that will never expire and not contain any ads in the process. It allows you to create mobile phone readable 2-dimensional barcodes, as well as QR codes that can be created on T-shirts and the like.
You can create codes on QRStuff right away without having to sign up with the platform. Their codes can be used for your commercial projects. The only drawback with QRStuff is that it is a bit difficult to surf the website. It's not user-friendly.
5. Scanova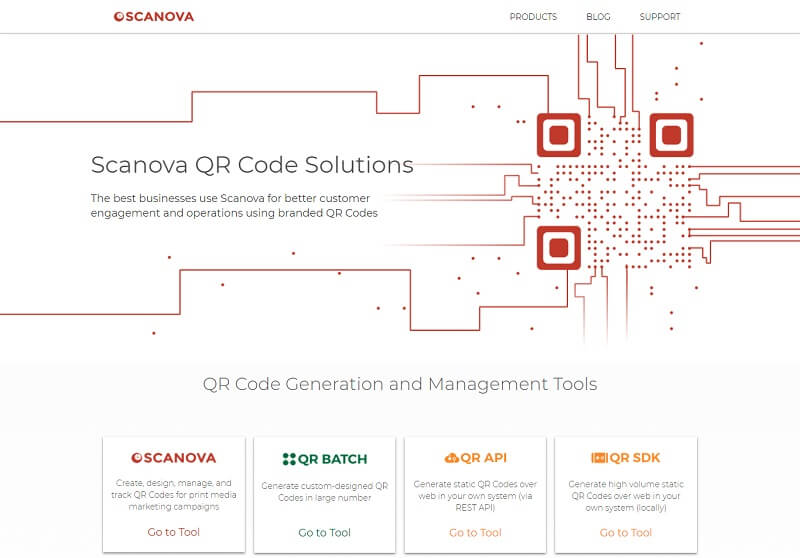 The biggest plus and notable thing about Scanova is that it is user-friendly. This code-generation platform equally has a couple of outstanding features for delivering some good benefits. It helps with incredibly stunning codes that can result in more lead generation. Scanova allows you to provide code that will give you the opportunity to edit your content anytime. With Scanova, you can integrate QR code generation with a mobile app simply with an API. One disadvantage of Scanova is that you cannot use the tool without a registered account. You might also need to watch out for the landing pages as they are not satisfactory.
6. QRickit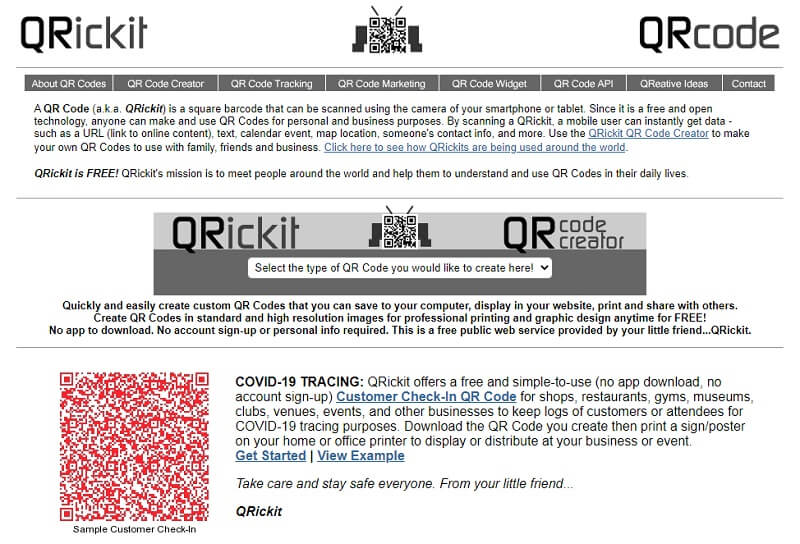 Another possible tool that can be used for generating QR codes within a short period is QRickit. With this tool, you can create and save QR codes to your system, print them, or even share them with others. QRickit is completely free to use. You can use the code for whatever you wish without any restrictions. With this tool, you can come up with high-resolution images that you can deploy for your graphic designs. The bad side of this tool is that it has too many ads.
7. QR Code Zebra

Looking for a way to create dynamic QR codes? If yes, then QR code zebra may be a viable option for the job. This tool lets you alter the URL all the time, and create codes that have logos with great ease. With this tool, you also have the rare opportunity of crafting customizable QR codes. Data tracking and dynamic QR code generation are also possible with this tool. You can apply this software without registering. It allows you to come up with custom designs that can be used later. However, do not give any warning about their auto-renewal. And if you are on the premium version you don't get any refund when auto-renew happens without your consent.
8. Canva QR Code Generator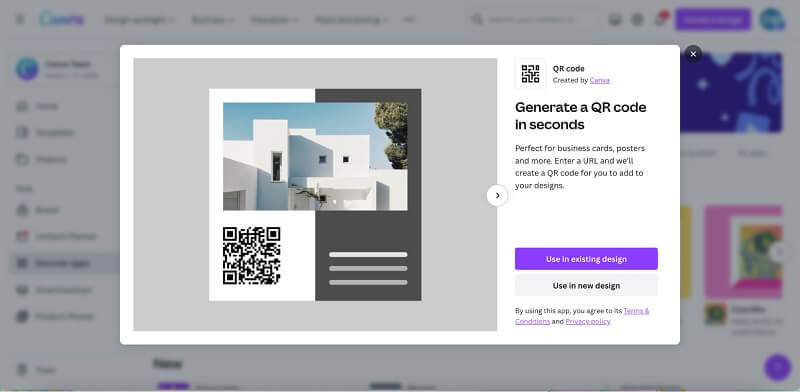 Canva is a drag-and-drop design tool that makes it easy to generate your personalized QR Code for free by changing the color, text, size, font, and graphics, and adding a professional touch to your QR code design or mixing branding design by using a brand kit with your new QR code without expiration in any device/browser.
It also has a feature "easy QR code sharing and publishing granting others editing access to collaborate more efficiently. You can download your QR for later and save your unique QR in formats (pdf, jpeg, svg, or pdf) and get high-quality prints.
Conclusion
There are various free QR code generator websites where you can get what you want. This post has however made it easy for you by listing out a couple of trusted platforms that are efficient for generating the said codes.