These Directory HTML Website Templates are perfect for developing directory and listings pages.
They are well geared up with a few brilliant features and promise to be flawlessly user-friendly.
They are responsive and work flawlessly with tablets, laptops, and smartphones.
1. University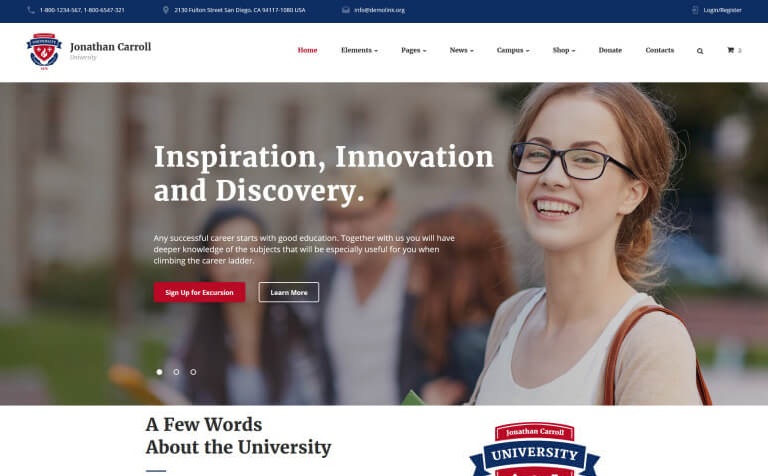 University websites need to evoke willingness to study, and this education HTML website template is a great example of such a design. Content blocks that are logically arranged make the website incredibly informative, yet not overloaded with information.
2. Recruit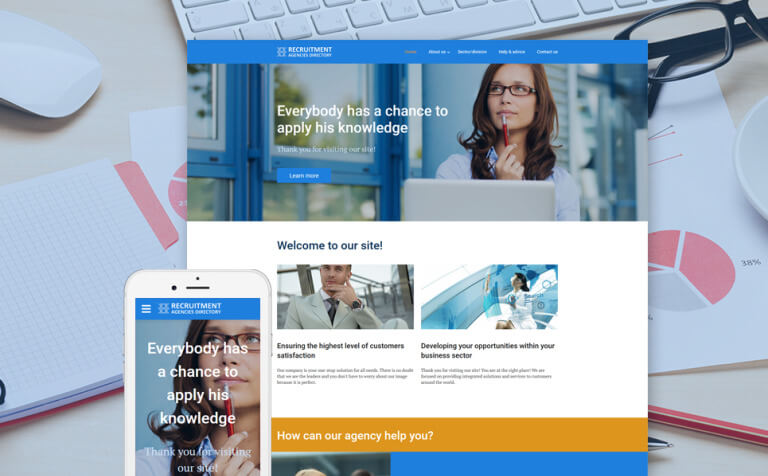 Looking for a stylish but conservative-looking template for your business? Well, here is a great solution that will help you create a professional website with a clean look and powerful functionality. Designed by professional developers, this theme ensures an unmatched performance on all modern browsers and on all screen resolutions.
3. Business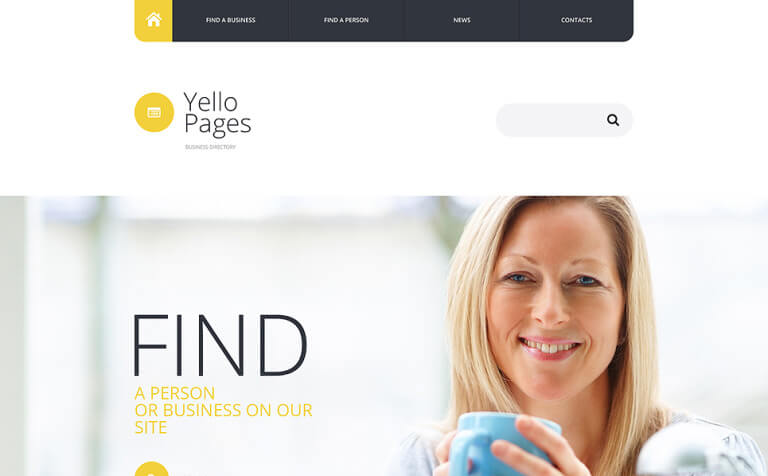 This Business Centre Site Template can easily drive clients in. A clean design with a focus on content is what a business site needs to highlight its serious ideas. The thoroughly structured layout makes no clutter on the page. Easy-to-follow navigation and smart content organization create a positive effect on on-site visitors.
4. Babysitter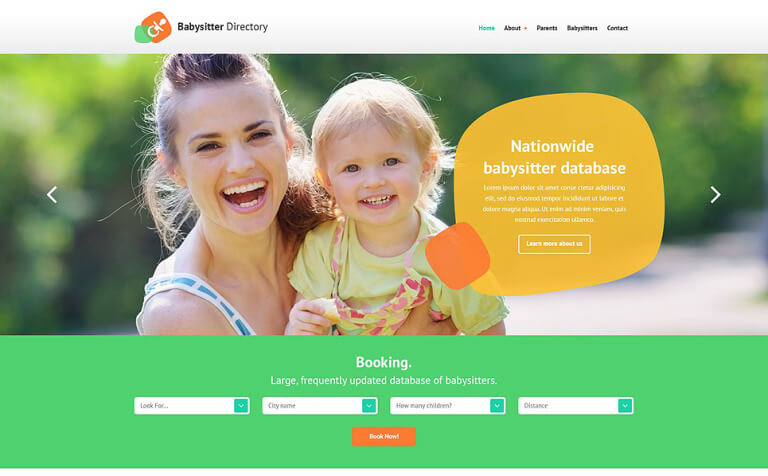 This template was designed for babysitter directories. Here working moms will get access to the nationwide babysitter database. The babysitting website template provides a simple search form for the purpose.
5. Locations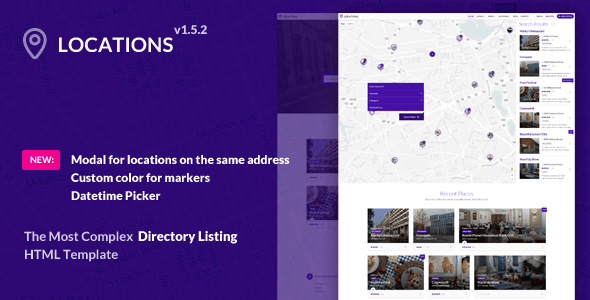 Locations are the most complex directory listing HTML templates on ThemeForest. Awesome features such as Ajax models live map results, beautiful markers, the quick view on listings, 4 map homepages, 4 hero homepages make this template the most useful you have ever met.
6. Doctor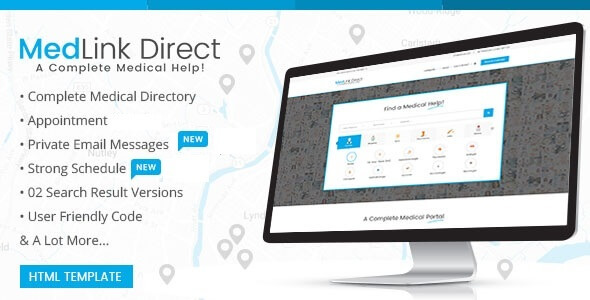 Medlink Direct Doctor Directory – This doctor directory is a complete medical directory with some awesome design elements. A special focus has been given to visual hierarchy and usability.
7. Listing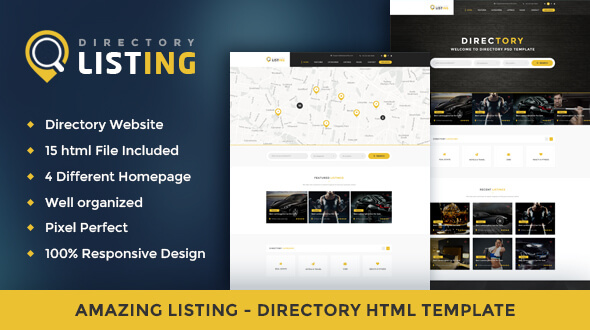 Listing is a multipurpose directory listing HTML template with unique and elegant design, the listing is built with bootstrap 3x with well-documented code and ultra-responsive design to make sure the best user experience.
8. Viavi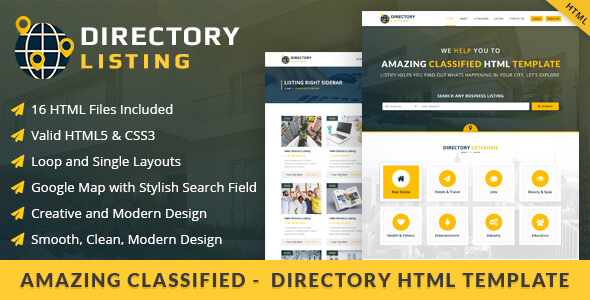 Viavi Directory Listing is an HTML template with the latest and creative design which can be used for any directory website also have many amazing features. It includes 16 HTML files.
9. Craigs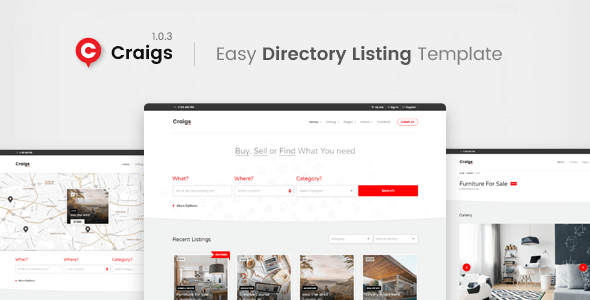 Craigs Easy Listing HTML Template is designed and developed using Bootstrap 4, jQuery, and features integration with PHP, MySQL plus autocomplete Geolocation, and more!
10. Directify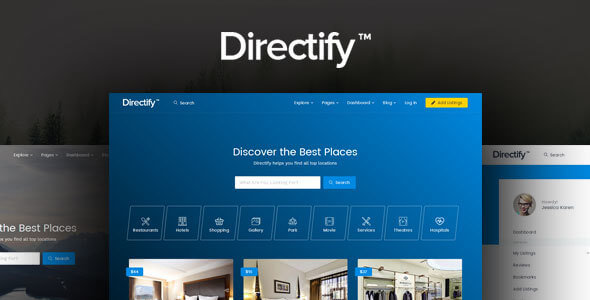 Directify is an HTML template that helps you create an outstanding directory website. It includes a user dashboard panel which is the main part of directory websites.
11. Dailist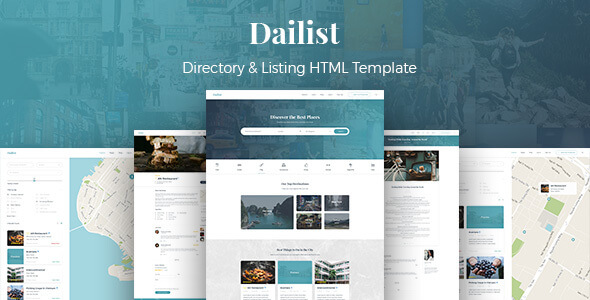 Dailist a large Directory and Listing HTML template created, especially for Directory Business. It is very easy to use.