Designing a website from scratch can be a daunting task. This is where Bootstrap HTML website templates come in to make your work easy. Bootstrap is a popular framework that provides a solid foundation for building responsive and user-friendly websites. In this article, we will explore some of the best Bootstrap HTML website templates available.
These decent yet elegant bootstrap HTML website templates can be used on any business website and for any purpose. These templates have great advantages, coding is less, fully editable, and easy to customize and modify. It is compatible with all browsers and supports any kind of gadget.
List of the Best Bootstrap HTML Website Templates:
1. Handmade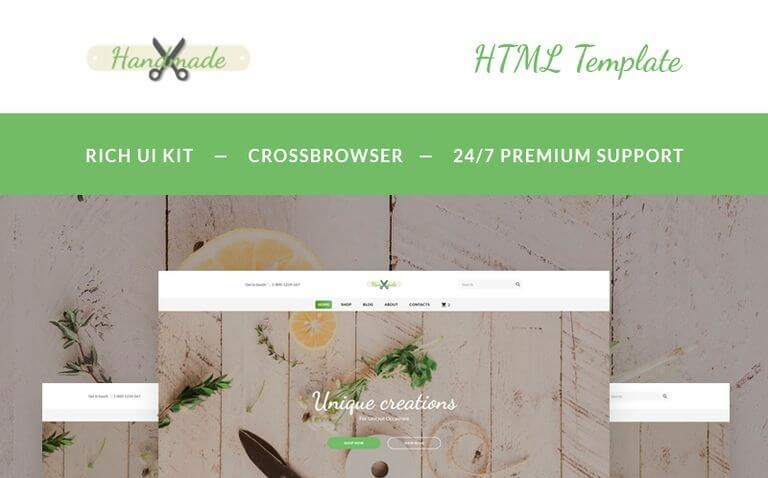 Handmade – Art Supplies Website Template!
A wide range of customization is provided for you. Creating testimonials with our template is incredibly easy! With Google Fonts, you will be able to choose the perfect text style for your website.
2. Pound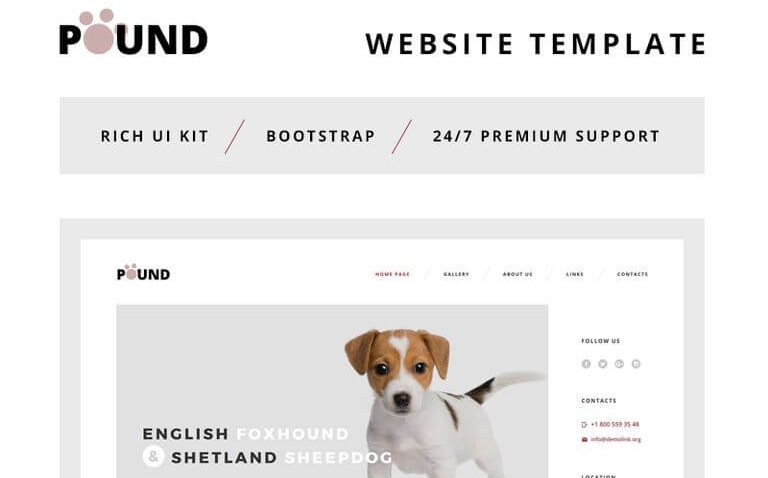 A pound website template is an essential choice for you! Want to post statements from satisfied customers? Setting up testimonials has never been easier! With Google Fonts, you will be able to choose just the right text style for your website.
3. Child Care
In a need to change the appearance of your website? This template is equipped with a wide range of customization. Feel like discussing a specific issue? Use our handy personal blog feature.
4. Sun Travel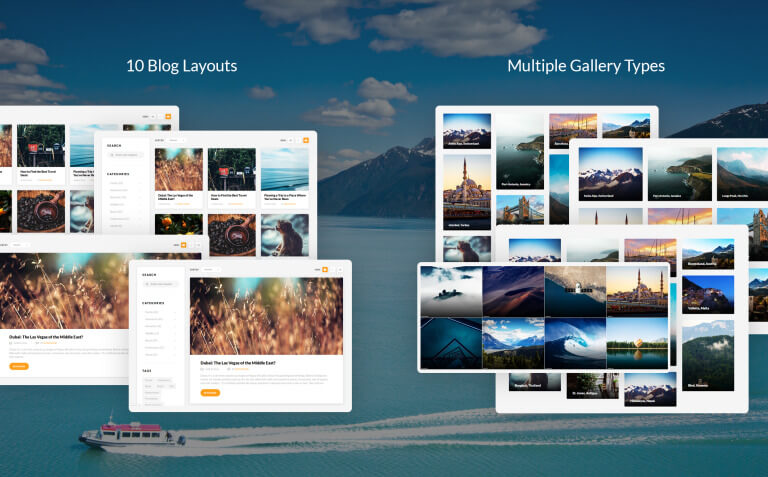 Sun Travel is a fully responsive and fully editable Travel Agency Online Web Template. This well-documented vacation travel theme will be a perfect match for your business if you adore high-quality and fluent productivity. A rich UI kit allows you to feel the ease of building versatile layouts on the fly.
5. RealEstate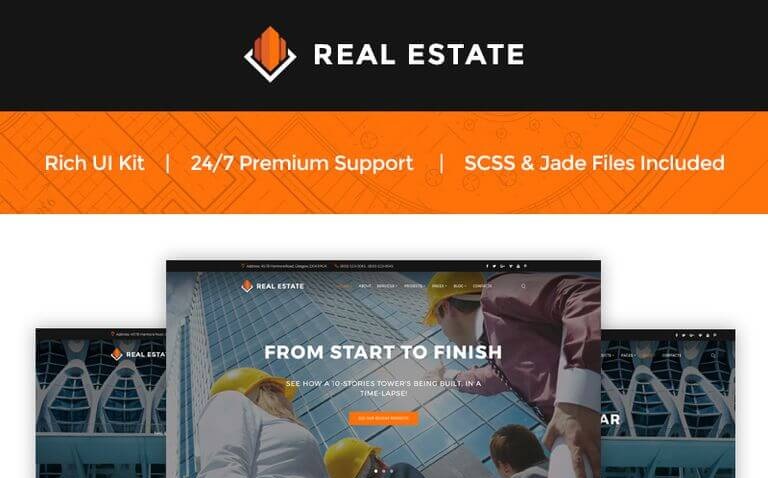 Real Estate template is extremely customizable, responsive design bound to satisfy your clients! A large collection of Google Fonts will always help you! With the Contacts page, your customers will always know how to get in touch with you and navigate their way to your company.
6. Agniart Sculptor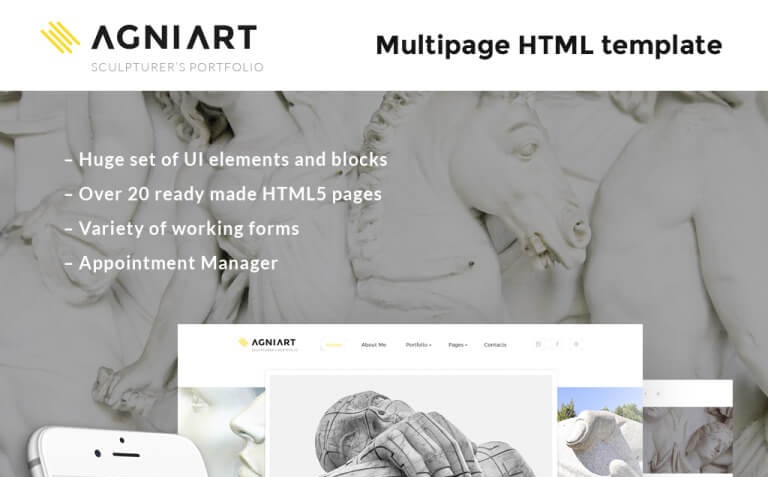 This template is available all over the world and from any known device. If you ever need to share photos with your online customers, you can always set up a large photo gallery without any difficulty whatsoever.
7. Kelissa Smith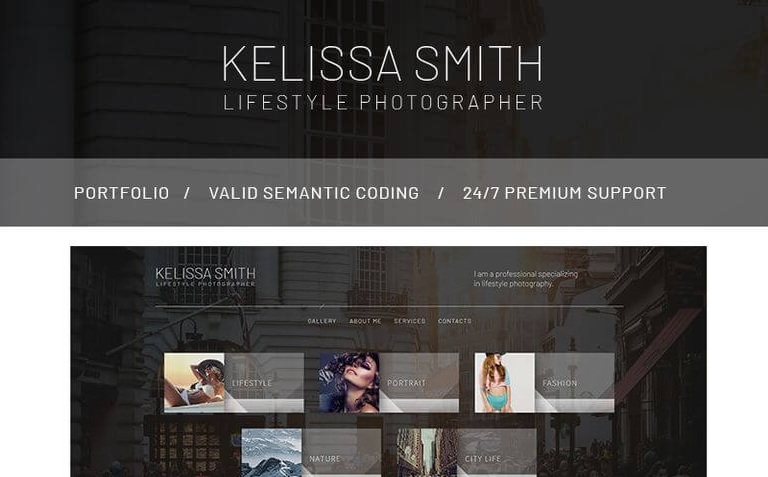 Need to set up a portfolio for your website? You can set up galleries and post photos without any difficulty whatsoever. With our Drag-and-Drop website creator, you will be able to build your web pages without any monotonous coding.
8. Moving Company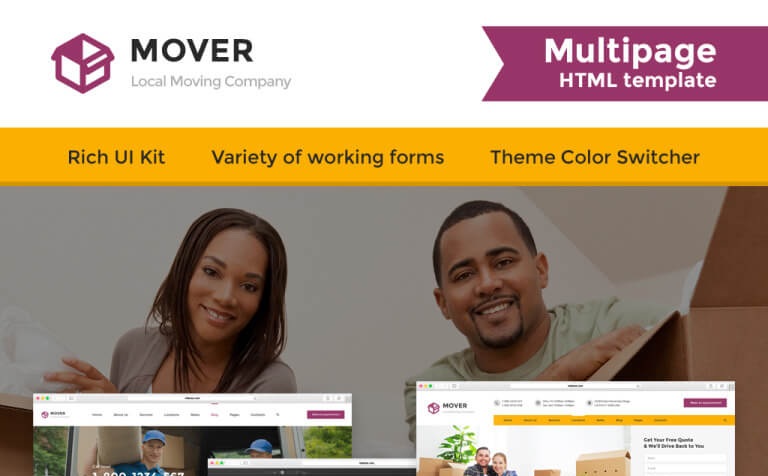 This template was made for creating a well-respected and highly successful moving company website.
9. Plastic Goods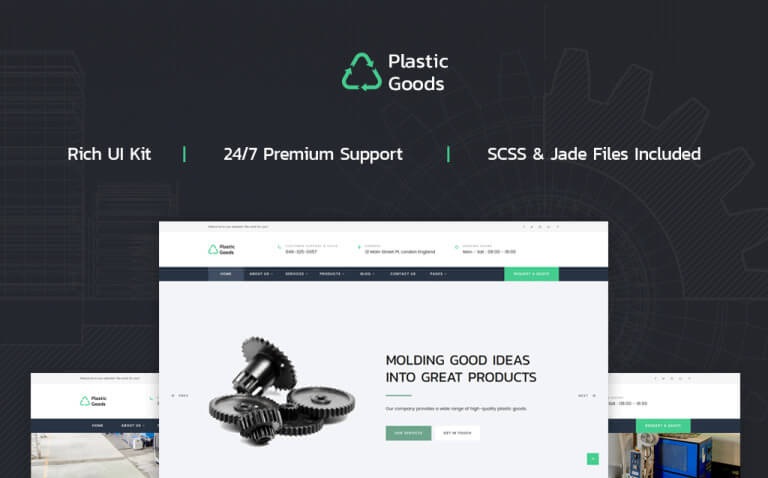 If you are an industrial company owner and you want your company to have an attractive and detectable website, use our fully responsive Industrial Company HTML Template and you will never have to worry about drawing your clients to your website ever again.
10. Kinder Land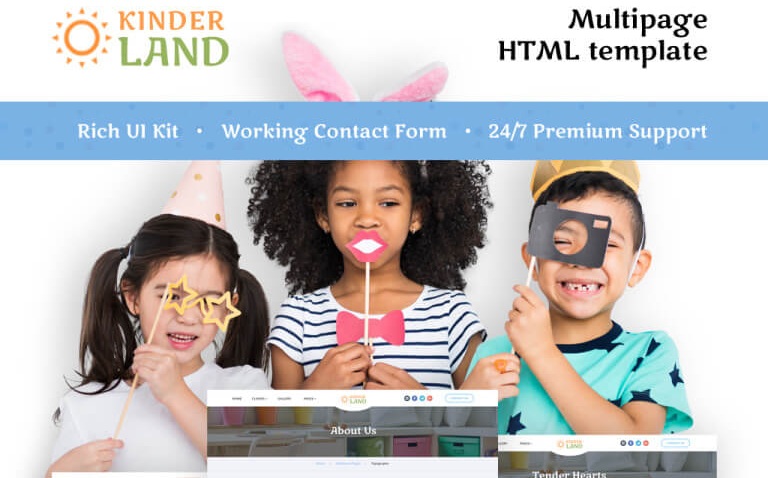 Kids Center Responsive HTML5 Template is suitable for creating a fully functional kindergarten website or a blog about daycare. By using this template you can easily create a website with professional design, it's enough to place your own images and add the necessary information about your center.
11. Intense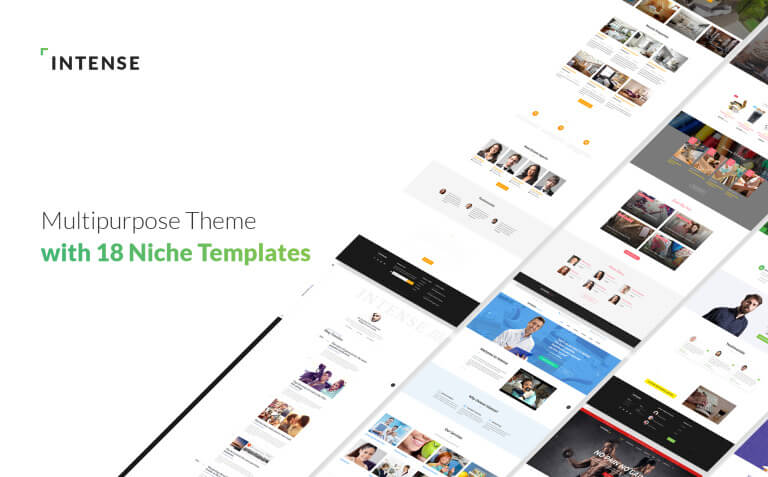 Intense is a fully featured, multi-purpose responsive website template that comes loaded with literally everything you may think of when launching or upgrading your blog, portfolio, business website, corporate web page, or online shop.
12. Orange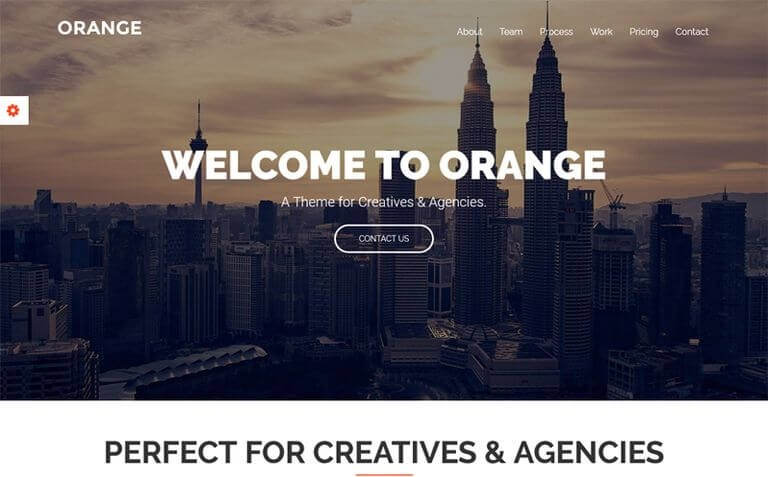 Orange – One Page Bootstrap Theme suitable for modern businesses. It is 100% responsive and looks stunning on all types of screens and devices. Well-organized and very easy to customize, Orange is a better way to present your modern business.
13. Creator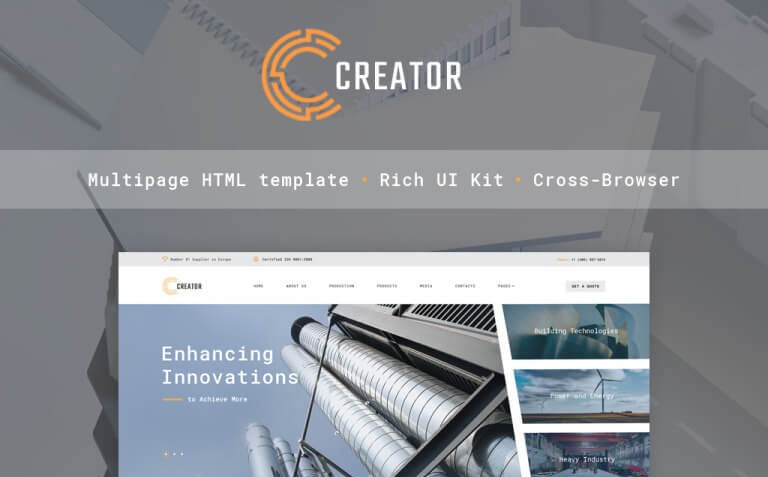 Want a professional-looking theme to start generating quality leads online? Have a close look at Civil Engineering Website Template. Designed by top industry leaders, it has all the necessary tools for the effective promotion of your services. Its sleek and absolutely stunning design will immerse visitors straight away and make them take action.
14. Home Appliance Repair Service
Parallax Home Repairs Website Template is a cool way to attract potential clients to your business website. This Bootstrap-based development will immerse each and everyone in exploring your future online presence. You will be able to provide all the necessary information about your company by means of over 20 ready-made HTML5 pages with clean layouts.
15. Rise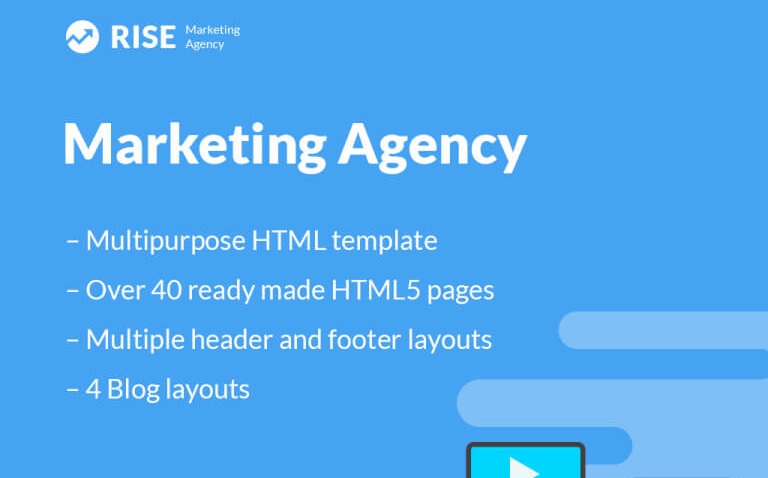 A fully editable SEO Website Template with a creative look and impeccable feel will be your first step to utter online success. In addition, it includes multiple header and footer layouts, which you can play around with on demand. Plus, you can customize this theme to your needs with the help of over 40 ready-made HTML5 pages and a pack of handy UI elements.
16. Black And White Labels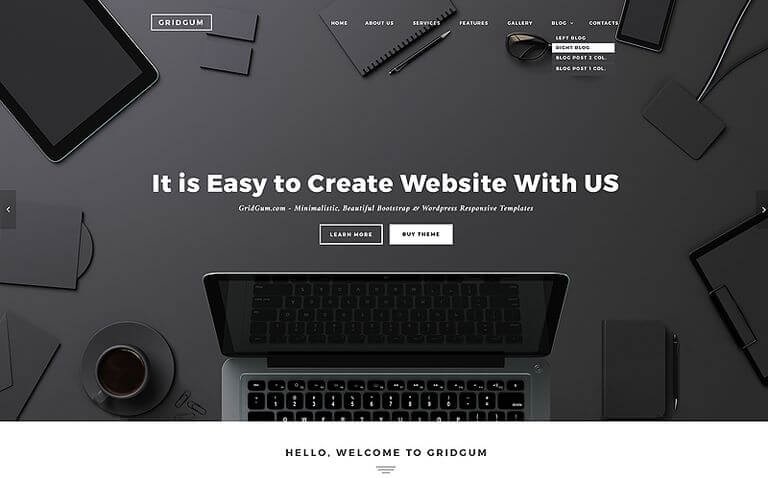 This is a Black and White Labels Website Template!
This is a multipurpose template that can be used for any kind of work, be it corporate or a freelancer, design agency or blog, portfolio, or magazine, your imagination is the limit.
17. Travel Agency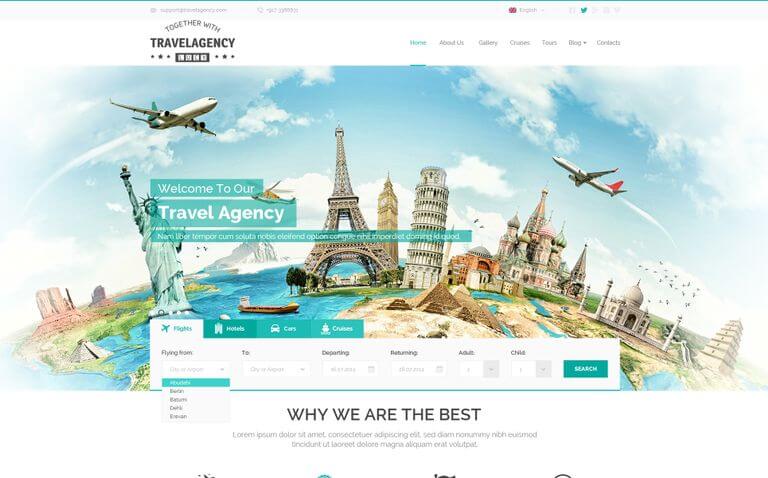 This travel HTML site template is fully responsive with an amazing text slideshow! It includes 26 .html pages and most importantly flight, cruises, hotel, and rental car pages as they are functioning perfectly!
18. Pages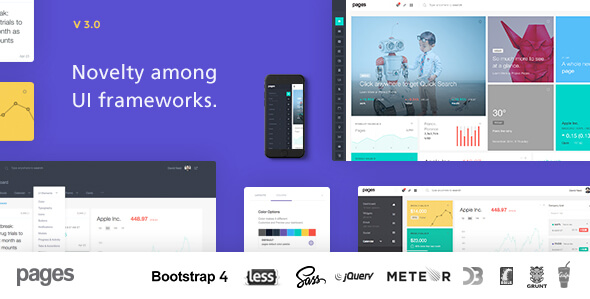 Meet Pages The simplest and fastest way to build web UI for your dashboard or app. Our beautifully-designed UI Framework comes with hundreds of customizable features. Every Layout is just a starting point—you can style it to look any way you want.
19. Stack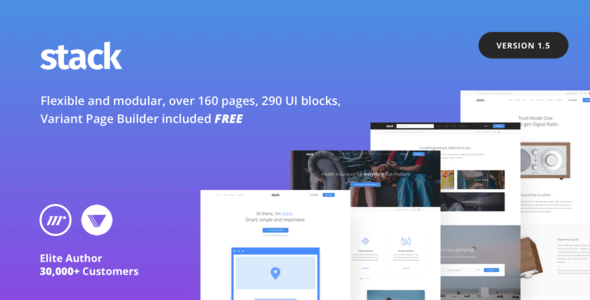 A stack is a robust, multipurpose template built with reuse and modularity at the core. Blending contemporary styling with beautiful markup, Stack forms the ideal starting point for website projects of any kind. Boasting over 140 demo pages, 270 customizable interface blocks, and a plethora of carefully crafted base elements.
20. Polo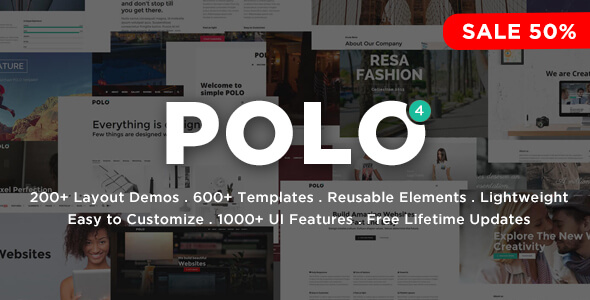 Polo is a Powerful Multi-Purpose Bootstrap Template. It has endless possibilities for creating stunning websites no matter what type of business is. It can be Corporate, Portfolio, Personal, Agency, Business, Hotel, Restaurant, Wedding, Landing, Shop, Blog, One Page, or anything.
21. ProUI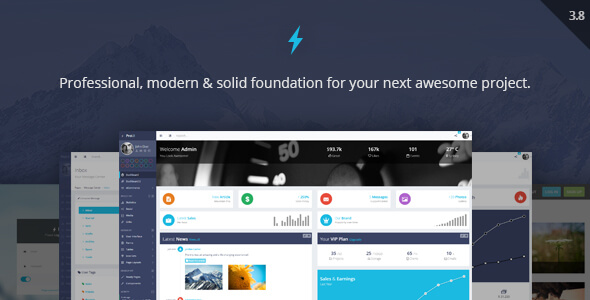 ProUI is a responsive and full-featured Admin and Frontend Template powered by the popular Bootstrap framework. It overwrites the default style of Bootstrap to match its own modern and clean design and at the same time extends it to a large degree without being too complicated and losing its simplicity.
22. OneUI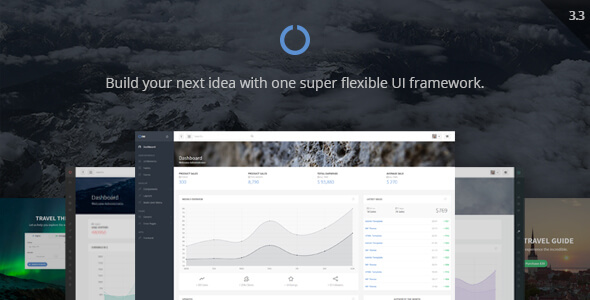 OneUI is a super flexible UI framework based on Bootstrap and AngularJS that will enable you to build all kinds of pages using the same fast and powerful layout. It comes with 4 different versions, HTML, PHP, and AngularJS to help you rocket start your project the way you want.
23. Bracket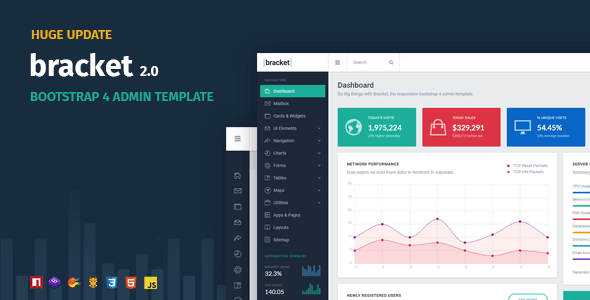 A bracket is yet another New Bootstrap 4 Admin Template with jQuery plugins that are perfect for your next projects. It provides an easy-to-use modern and flat user interface design and a fully responsive layout that is compatible with handheld devices such as phones and tablets.
24. Atlant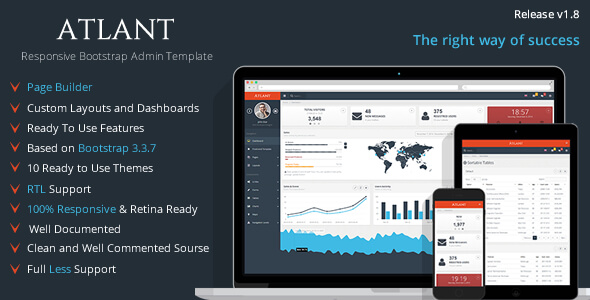 Atlant – is a powerful admin template based on Bootstrap 3.3.7. The template is fully responsive and retina ready which means it is compatible with mobile devices such as iPhones and iPad.
25. Learning App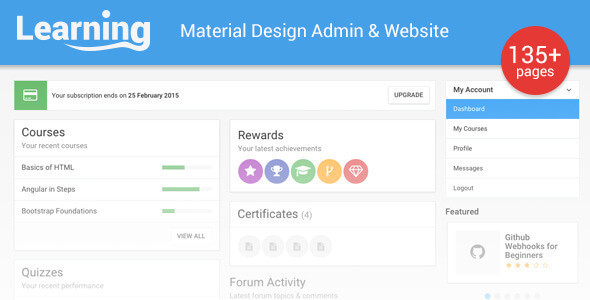 Learning App is a premium LMS template built with Bootstrap and inspired by Google's Material Design Guidelines. It offers a complete user interface for everything from students to instructors, and courses and covers all the features required for any Learning Management Application and website, including many views for the admin panel.
26. Jekas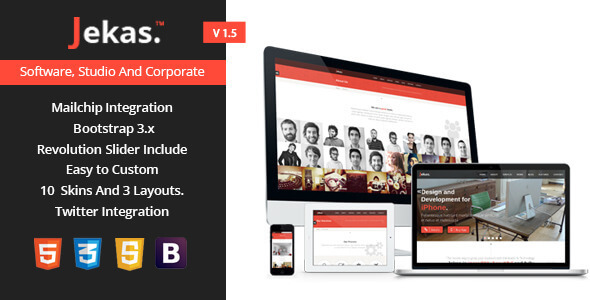 Jekas is a professional multipurpose template for any business or portfolio website, it's a fully responsive design ready to look stunning on any device.
27. Blackair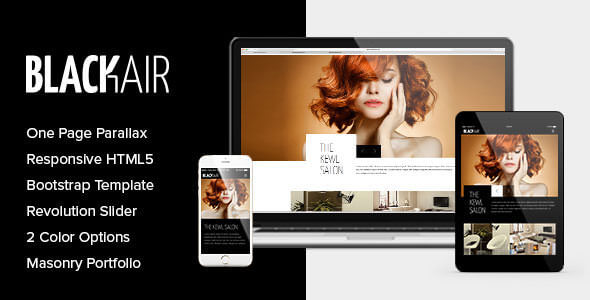 Blackair is a Responsive, One Page Parallax, and Retina-enabled website template built using Bootstrap 3+ framework along with HTML5 and CSS3 for Hairdressers, Hair salons, Stylists, and similar.
28. A.Movie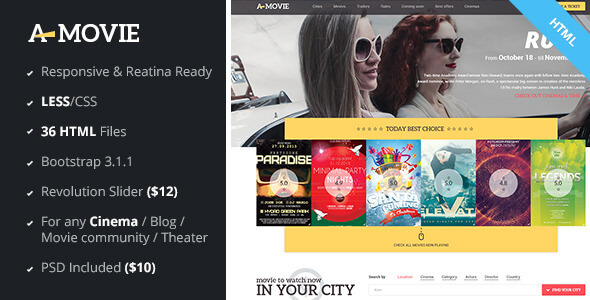 A.Movie is a unique Entertainment Bootstrap 3.1.1 HTML5/CSS3 template that is suitable for any type of cinema, movie promotion, theatres, blog, and movie community no matter the size.
29. Real Estate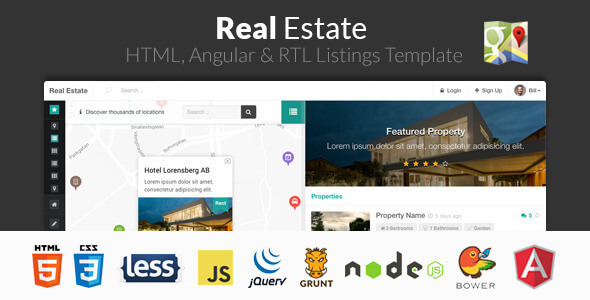 Real Estate is a premium property listing HTML template. It comes with some amazing features for the real estate industry such as custom Google maps, uniquely designed map markers, custom map infoboxes, multiple map style themes, unique application layouts, and much more.
30. AVENDOR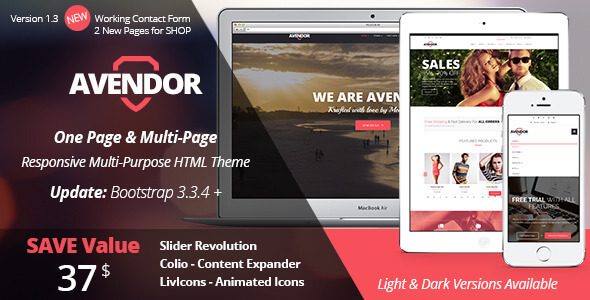 AVENDOR is a modern One Page / Multi Page Multipurpose Parallax HTML Business Theme. Using Bootstrap Framework as a base we added our magic touch and build a clean and modern theme that will suit ideally for business, personal website, portfolio, software, shop, product presentation, or blog websites.
31. Lotus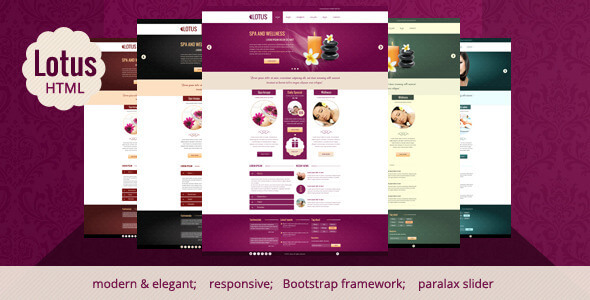 Lotus is an elegant and modern HTML5 Bootstrap responsive website template for spa and wellness saloons but it is also very easy to customize it for other businesses like restaurants, hairdressers, beauty salons, and others.
32. Codebase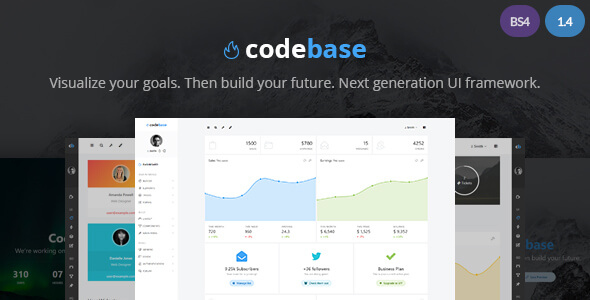 The codebase is a super flexible UI framework based on Bootstrap 4 and Sass that will enable you to build all kinds of pages using the same fast and powerful layout. It comes with 3 different versions, HTML, and PHP to help you rocket start your project as soon as possible.
33. Delimondo Cupcakeheaven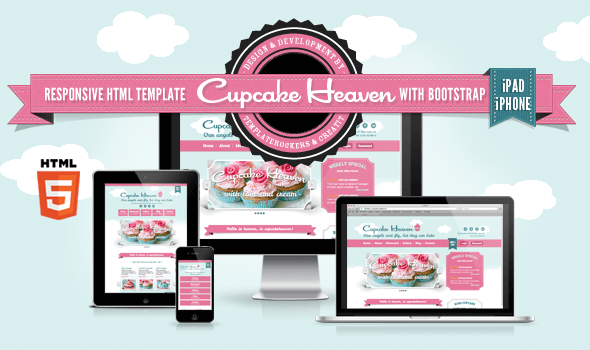 "Delimondo" Seafresh Restaurant Template is built upon a bootstrap framework and is fully responsive.
34. Royal Plate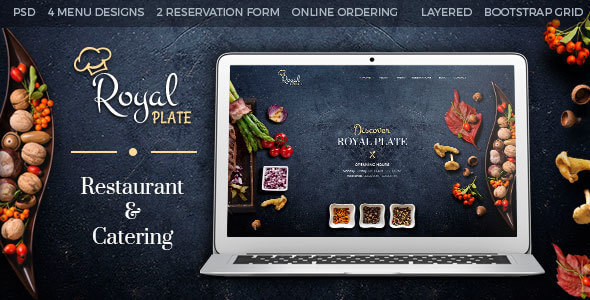 Royal Plate is an HTML template that you can use for restaurants and catering companies. It includes a large variety of elements so it can be used for both small family restaurant websites, large multi-location restaurants, and catering companies.