HTML website templates provide a great solution, offering pre-designed layouts. When it comes to environmental causes, it becomes even more crucial to create a visually appealing website. Moreover, HTML website templates offer a convenient and efficient way to build. In this article, we will explore some of the best environment HTML website templates.
Keep your breath and take a look at these 10 Best Environment HTML Website Templates designed with a feel of nature. Whatever the motive, construct a user-friendly WordPress website on your eco-friendly net mission quicker and help keep nature, animals, and organic life.
List of the Best Environment HTML Website Templates:
1. Green Tech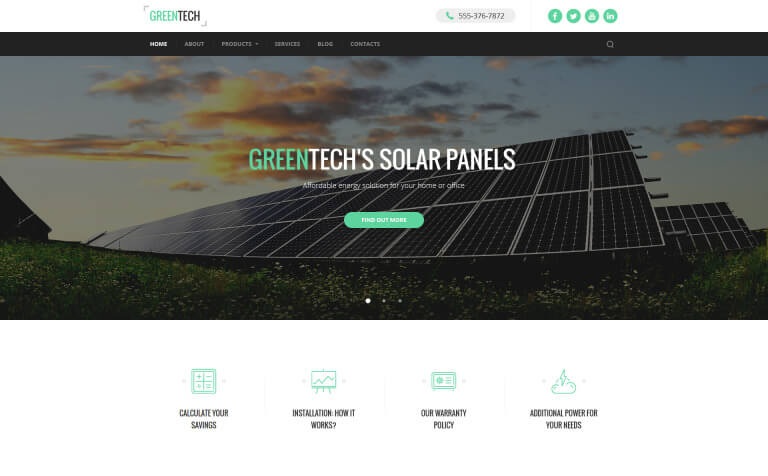 GreenTech is a responsive Solar Power System Website Template, which offers you a new way to look at business website designs. Designed specifically for ecology-oriented websites. Also, it has a green color palette with minor blue and purple details.
2. Green Techno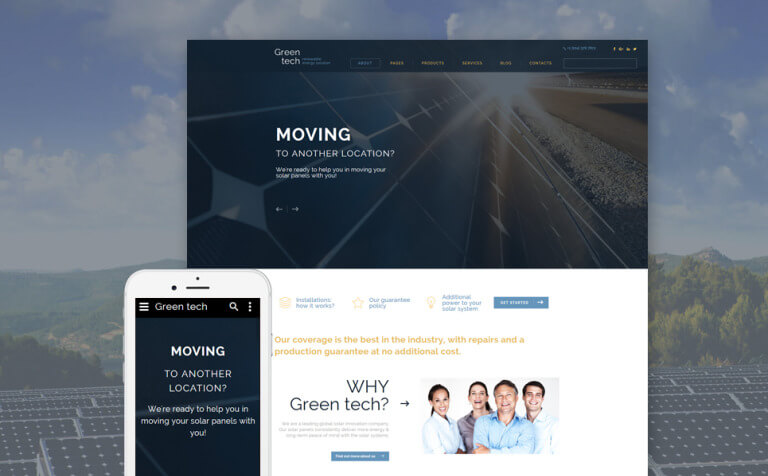 Green Tech is a Solar Energy Bootstrap Template that is tailored to run smoothly across a variety of devices. Intended for industrial, engineering, agriculture, or other businesses, the theme can be customized to match your brand identity perfectly.
3. Protection Agency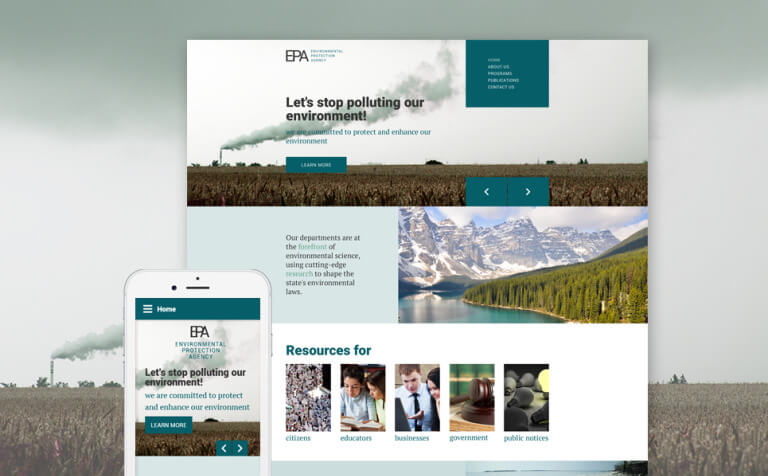 Environmental Protection Agency is another responsive website template for those who are striving to build a pixel-perfect website with a modern look and unmatched usability. Due to its green color scheme, it would be a great fit for websites involved in power engineering, environmental protection, and recycling.
4. SkyNet
If you have some eco project in your mind, then bring it to life with this responsive Solar Energy Web Template. Besides this, flat-style design helps visitors quickly comprehend information while still looking visually appealing and approachable.
5. Solar Energy Conversion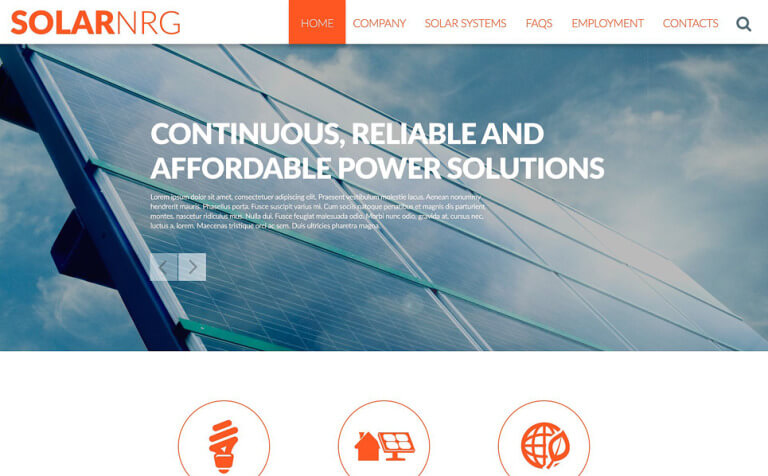 This Solar Energy Company Website Template boasts a user-friendly design for environmental and also industrial companies. Moreover, this responsive theme is easy to navigate for users of both desktops and mobile devices. Besides this, consisting of many content blocks, an elongated homepage reveals various company details, e.g. news, staff, services, contacts, etc.
6. Solar Energy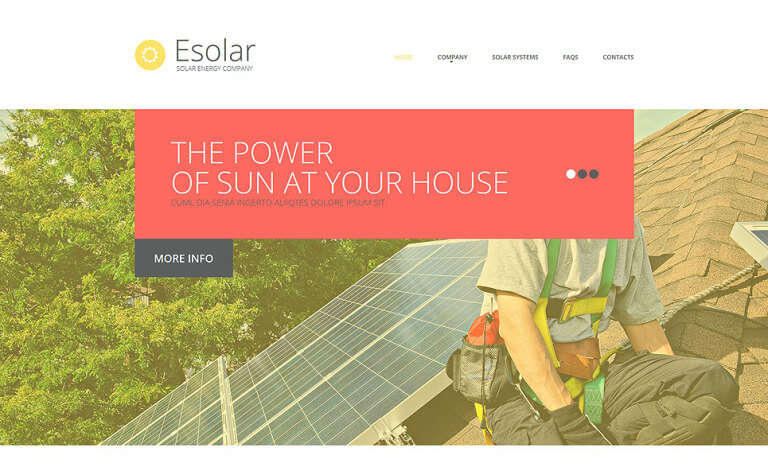 Here is another great design for building your environmental site. Also, it was coded with valid HTML5 and CSS3 which makes site creation a child's play. Besides this, a soft color scheme with plenty of negative space allows users to focus on the content you've shared.
7. Eco Nature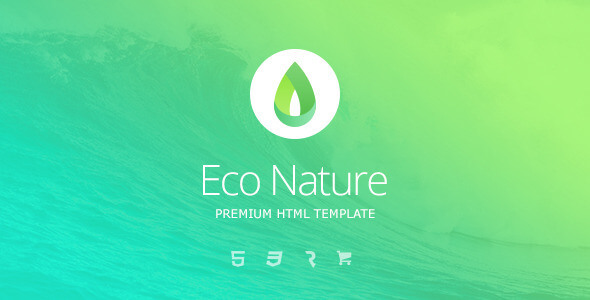 Eco Nature HTML Template is created to help you make the world's environment cleaner and save nature. Moreover, unlimited design solutions can be created due to the great flexibility of settings and shortcode options. Besides this, the Eco Nature template has a Portfolio that comes in a Grid and a Masonry puzzle, while Blog can have several different layouts too.
8. Energy
Energy is the new clean and extremely modern and purpose-built HTML template. Also, you can easily use it for energy efficiency, energy saving, and eco-friendly technology website.
9. Eco Life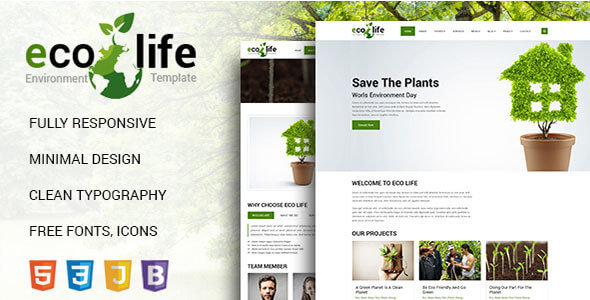 Eco Life HTML Template is created to help you make the world's environment clean and save Life. Also, you can use this template easily.
10. Green Soul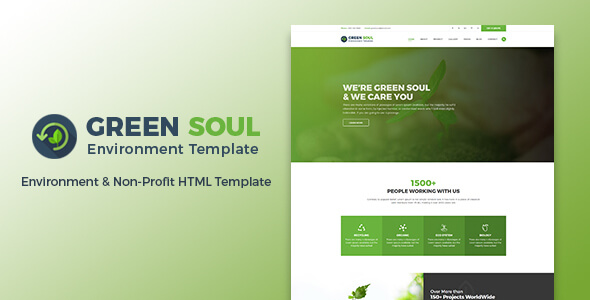 Green Soul is another Environment and Non-Profit HTML Template that you can easily use for Environment Protection companies, Biological and Ecology related projects, Environmental non-profit organizations, or animal and nature protection agencies, as well as for eco fundraisers.