HTML templates are cheaper and more efficient opportunity for web development agencies. These products are versatile skins which promise to decorate the web page from a realistic and aesthetic standpoint. Installation and customization could be very consumer pleasant, and nearly everybody can use them. That being said, let's study a number of the Best Medical HTML Website Templates.
Also See
Intense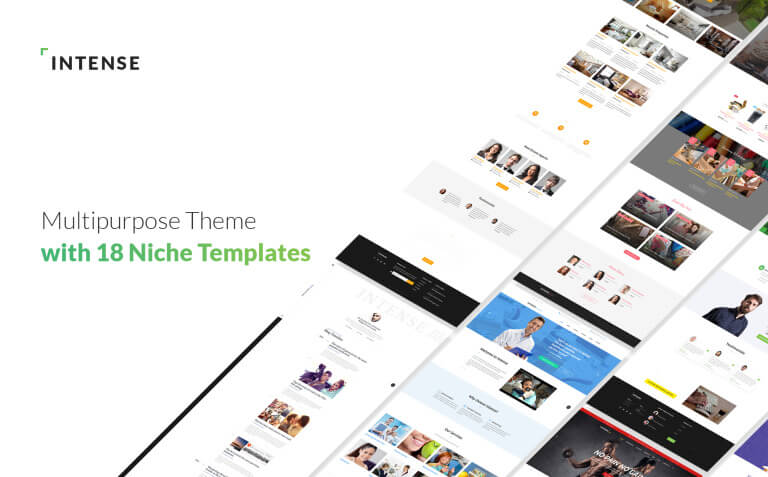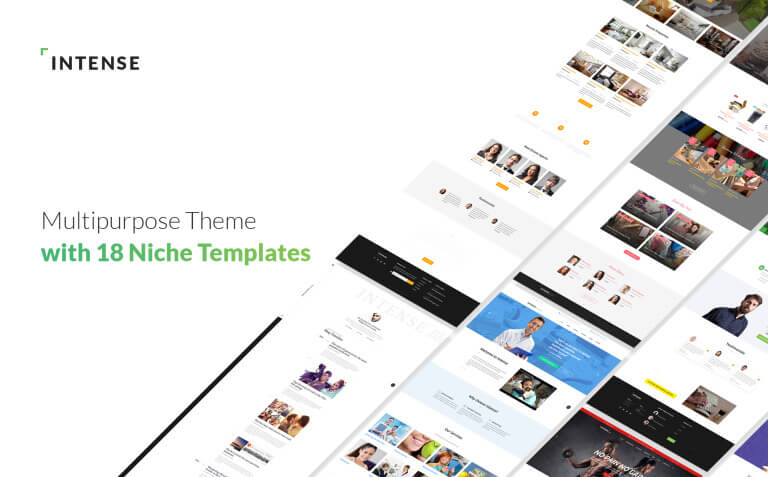 Intense is a fully featured, multi-purpose responsive website template that comes loaded with literally everything you may think of when launching or upgrading your blog, portfolio, business website, corporate web page or an online shop.
Teeth Whitening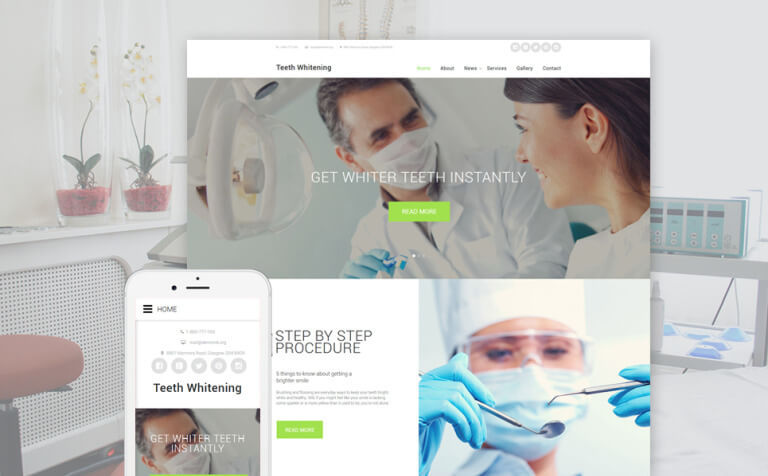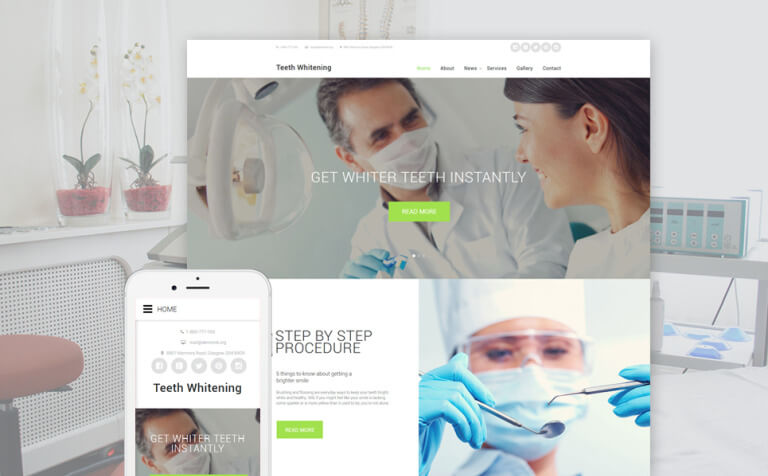 Use this stylish lightweight design for setting any type of medical-related websites. Its contemporary well-organized layout will wisely present all the information about the company and make people interested in it.
Mental Health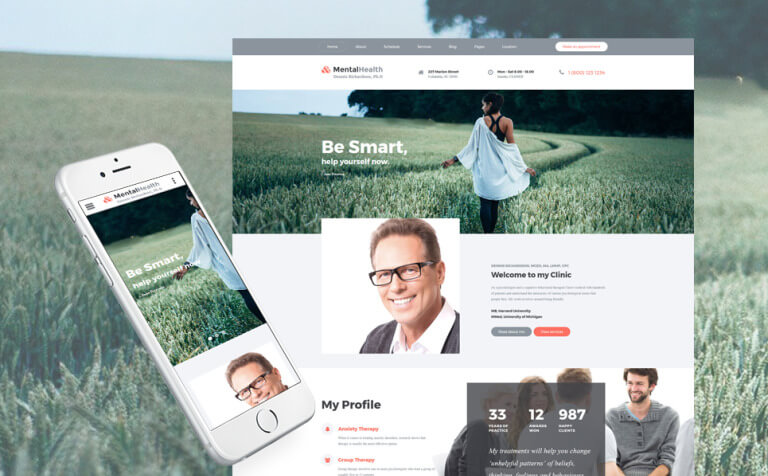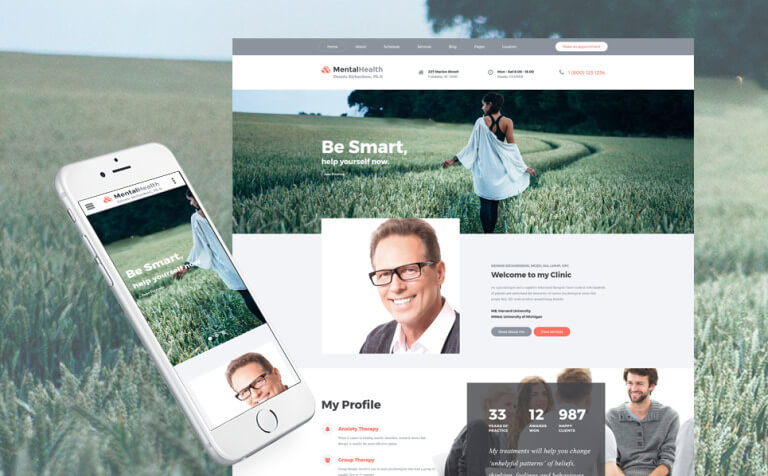 Psychologist Web Template was exclusively crafted to present your health coaching business in the best light. The theme consists of over 30 pages, both necessary ones like about, sitemap, privacy policy, and additional ones, like services, blog, testimonials and more, to give you full freedom in building an efficient mental health site.
DentaKids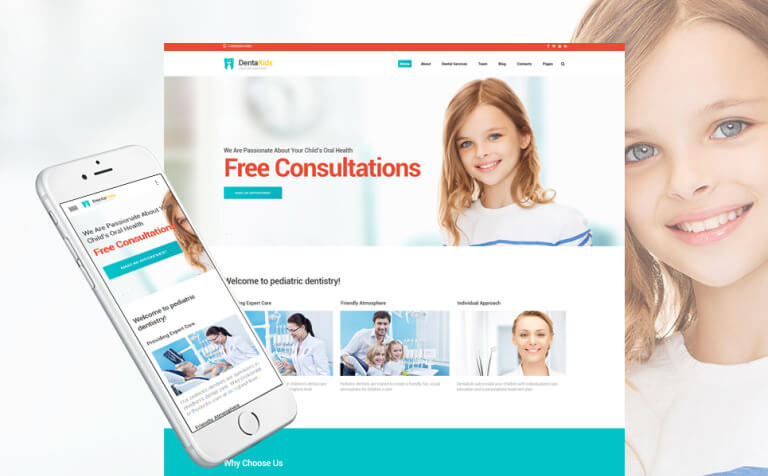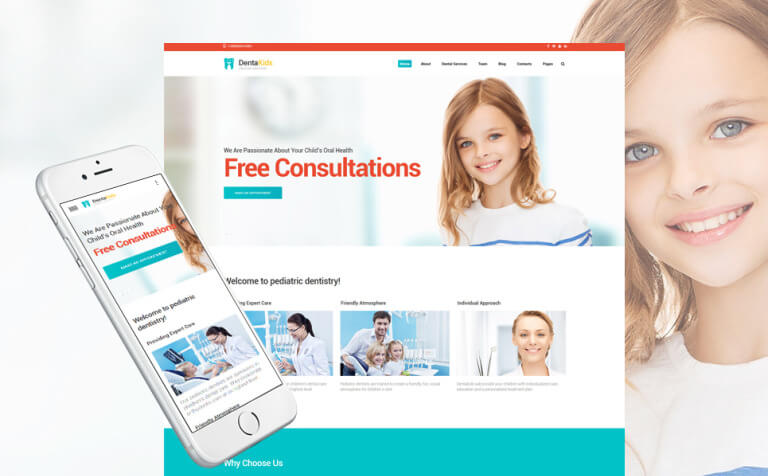 DentaKids is a responsive website template designed for dentistry clinics and other medical institutions. Professionally coded and laid out, it makes the creation of a professional looking website a breeze for you.
Dentic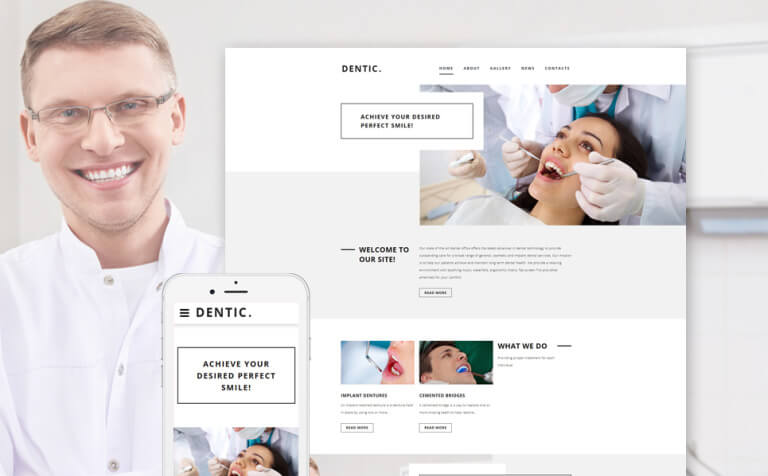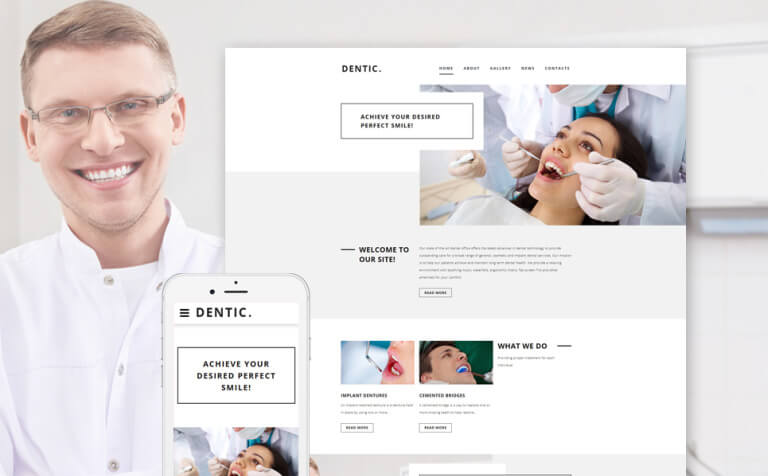 Dentic is a Bootstrap Dentist Website Template tailored for dental care, dentistry and stomatology sites. This cross-browser compatible template provides you with an easy adaptive design for handheld devices in a glance.
Chiropractic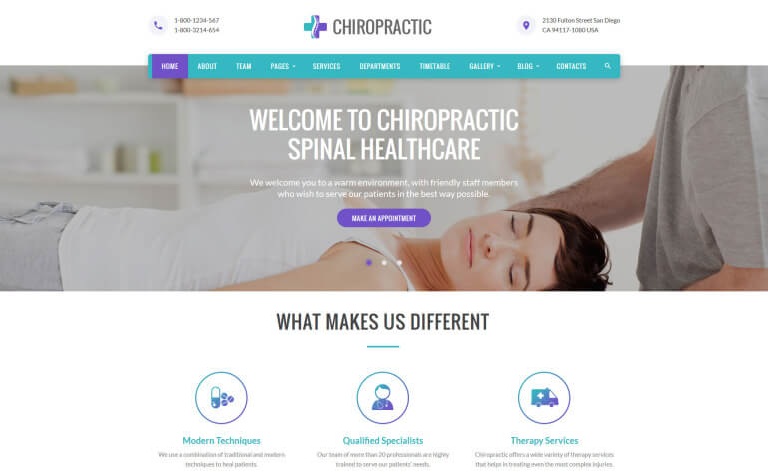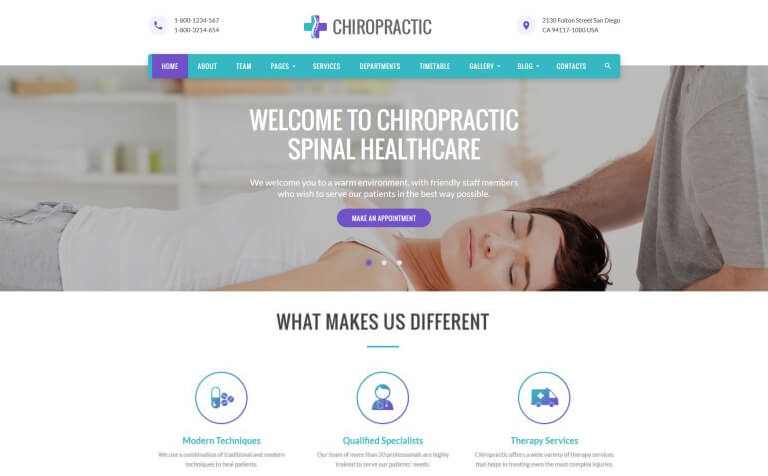 Looking for a right medical template? Chiropractic Website Template is all in one. Created for diagnosis, spinal manipulation and chiropractic services websites. Its neat look and enhanced navigation will help you to take the visitors' breath away from a first glance. Loaded with a number of premade pages, this template can save you plenty of resources on web design.
Alpha Health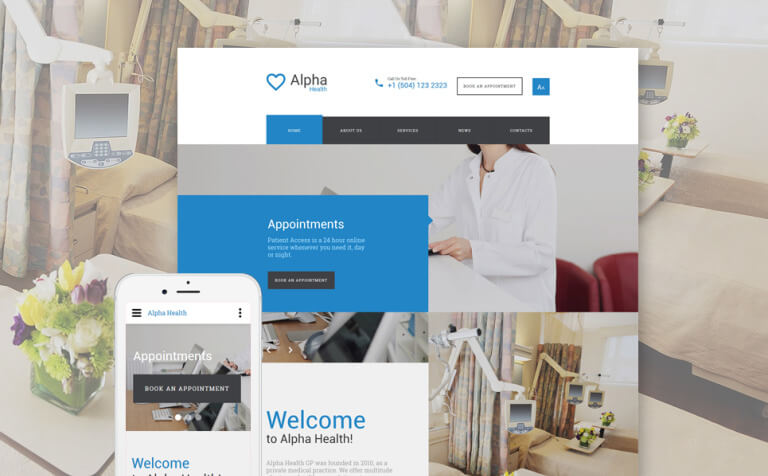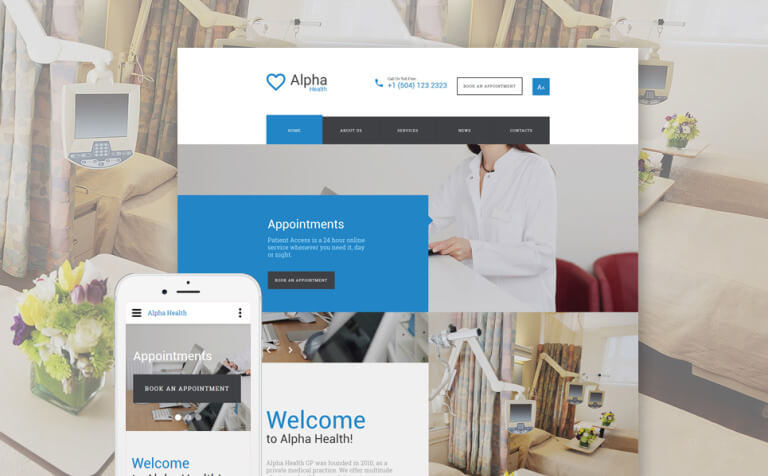 Alpha Health is a fully responsive Counselor Website Template, created for healthcare websites. Provide your clients with the information about your medical practice with the help of various ready-made HTML pages that allow you to present your history and the details about your scope.
Visage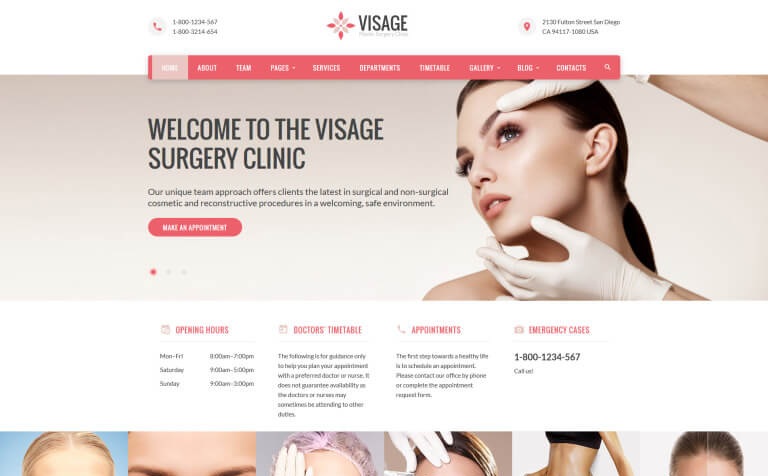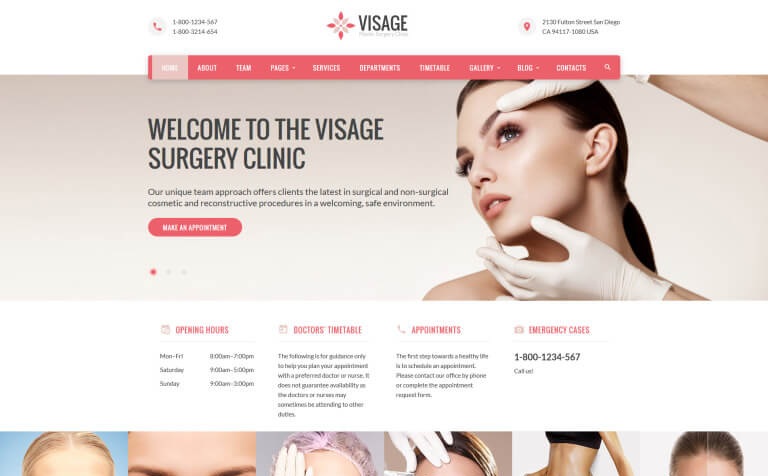 Visage – Plastic Surgery Clinic is a responsive multipurpose Plastic Surgery Clinic Web Template produced for plastic surgery clinic services. Multiple gallery types, header and footer layouts, neat and attractive design, gentle background tone, and Parallax scrolling effect will help you make a gorgeous showcase of your clinic services and draw people's attention.
Medical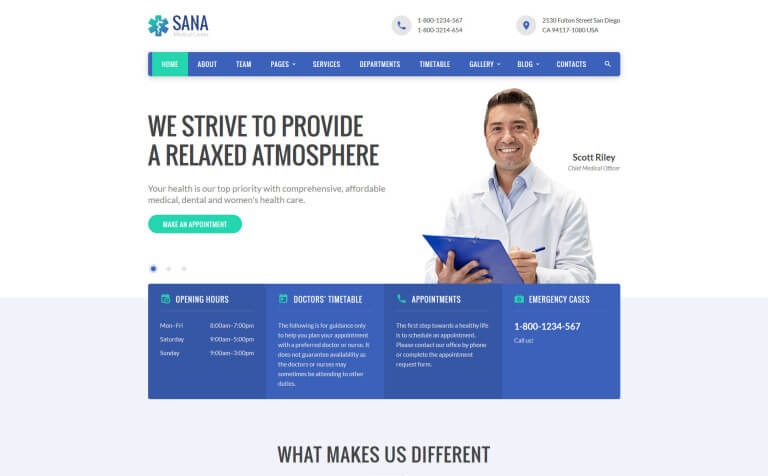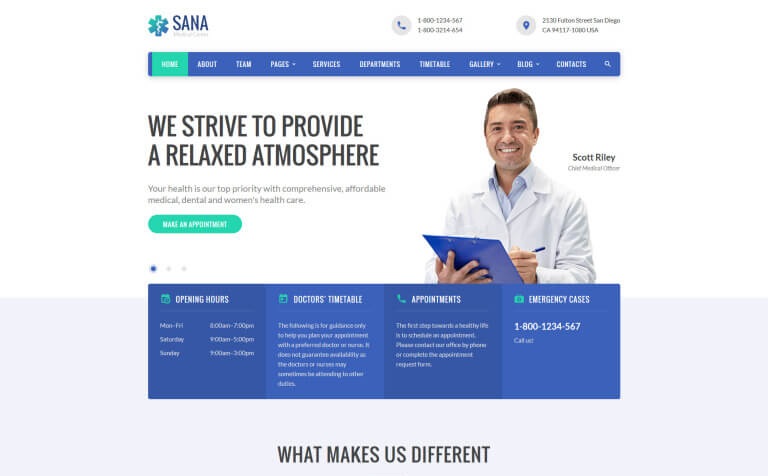 A medical website should involve showcasing a medical team, medical services which they offer, clean widgets and clear contact information. All the necessary features for a medical website are present in this medical responsive website template.
Samson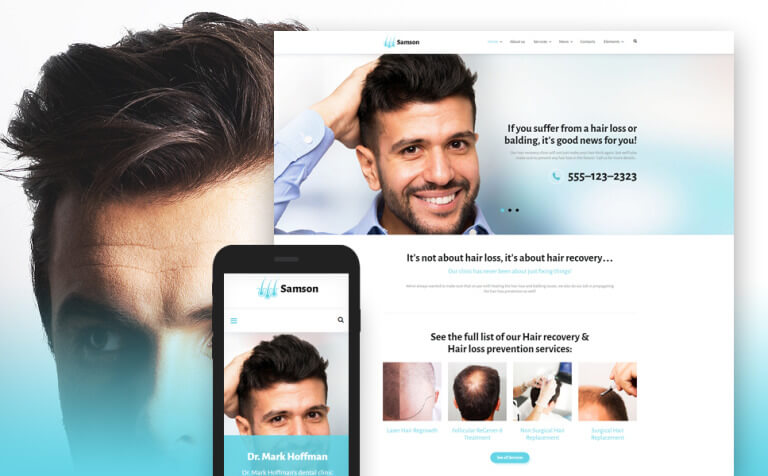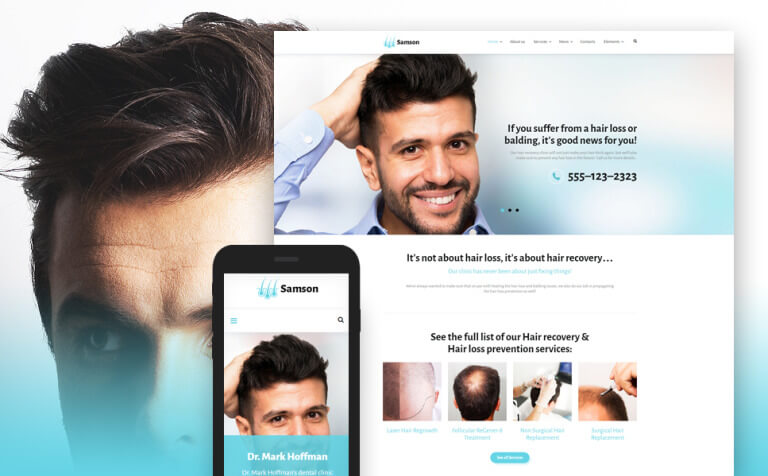 Samson is a Bootstrap template custom-made for hair clinics. It boasts a clean, user-friendly design, where blue elements accentuate the main info. The layout is composed of pre-designed blocks to present your services, testimonials, and many other important facts.
BeDentist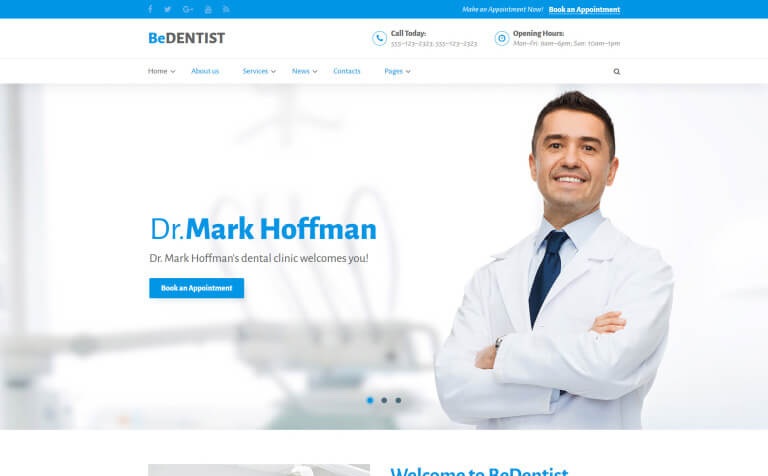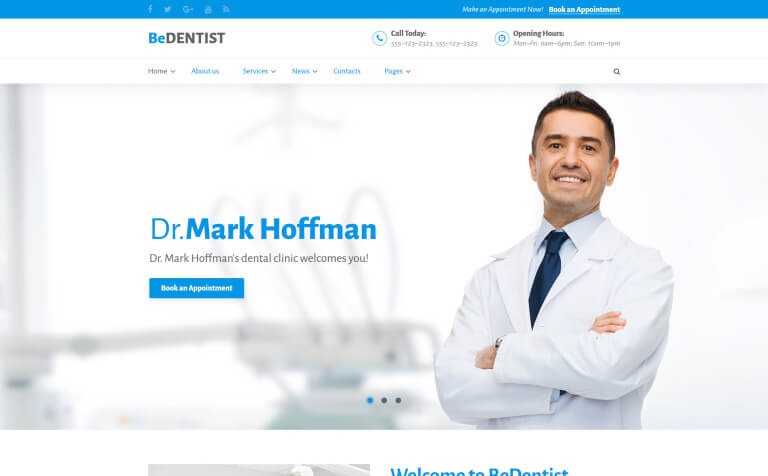 This theme with snow-white layout was created specifically for dental clinics. Having Bootstrap in its core, Doctors Office Website Template is responsive, so it will quickly adapt to any gadget with any screen size the user has at hand right now.
Pharmacy Co.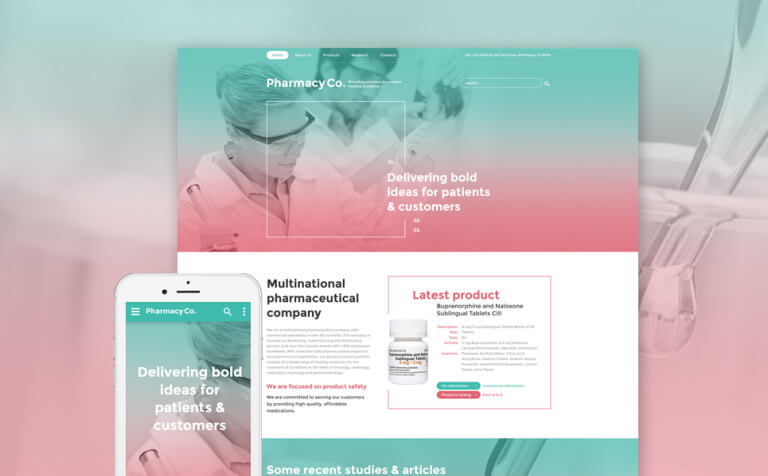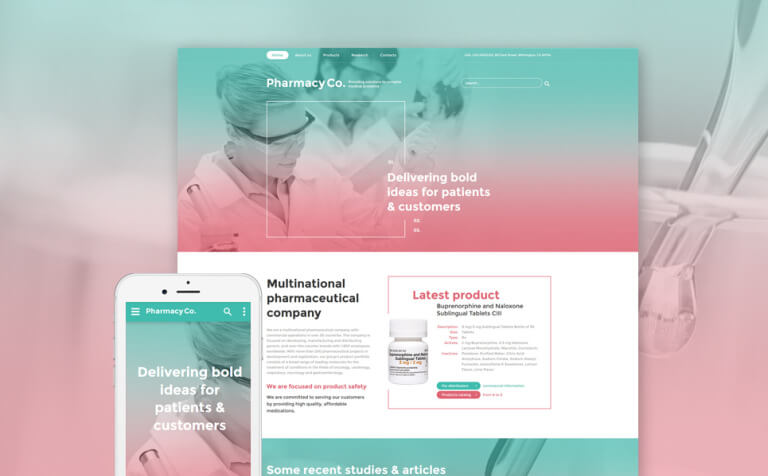 Bootstrap Drug Store Website Template, created exclusively for medical, drugstore and healthcare businesses, is enhanced with immersive 3D scrolling, eye-pleasing backgrounds, and low-key color scheme.
Medical Diagnostic Center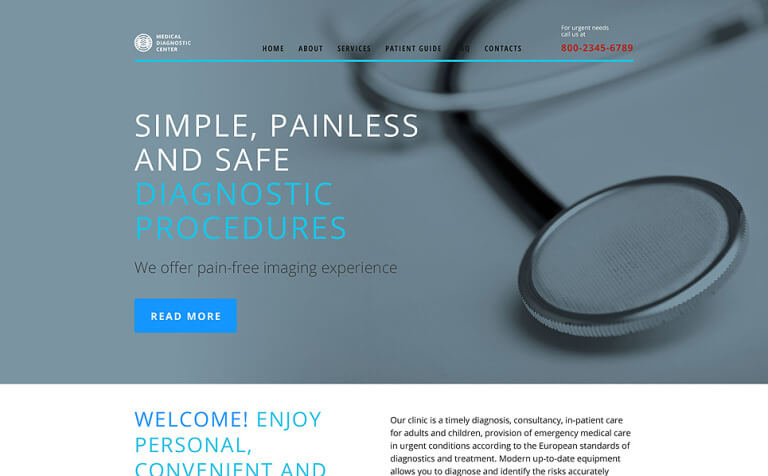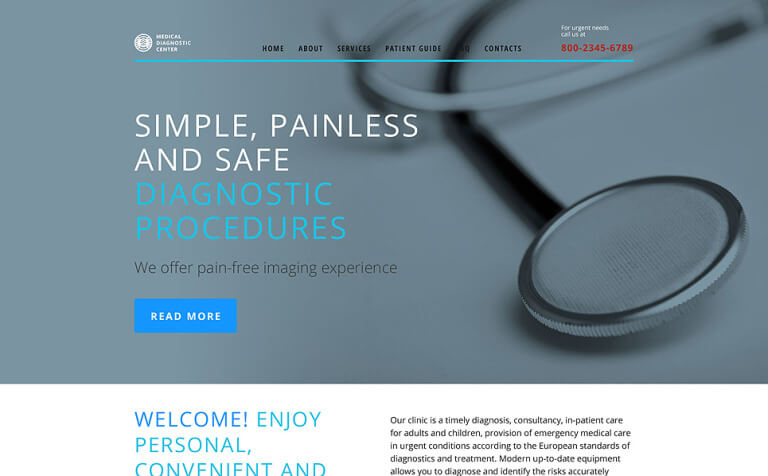 This contemporary, fully-functional medical web template is sufficiently potent to manage the needs of a variety of businesses. It can be medical, society and people, business, education, architecture, etc.
Private Independent Pharmacy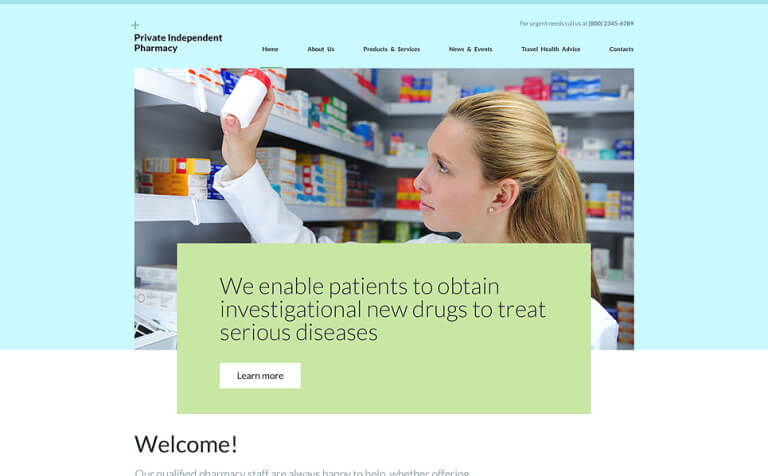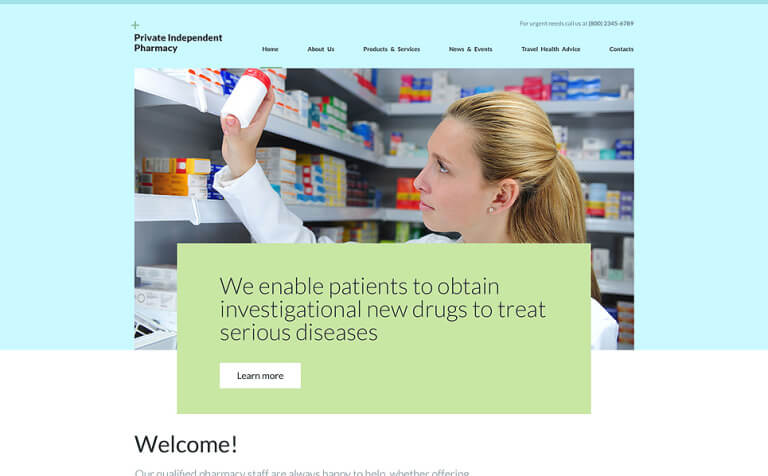 Content-wise structure and clean look of this responsive Drugstore website template are the perfect foundation for all types of medicine-related websites. It can be web presences of medical centers, volunteer organizations, family centers etc.
Medical Equipment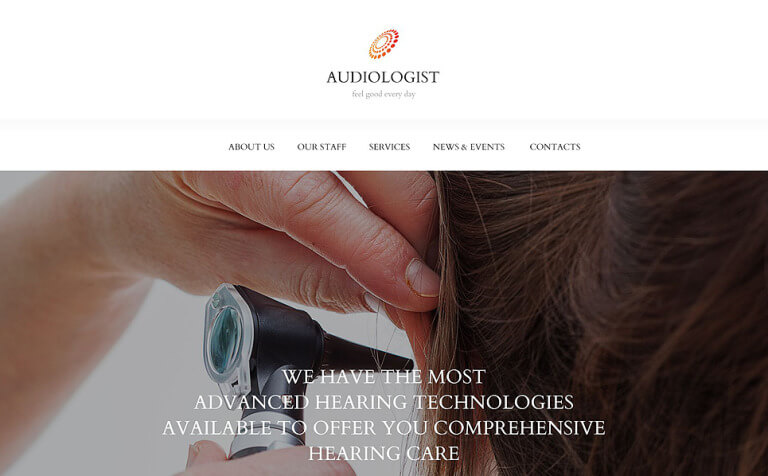 This template offers a stylish look and, at the same time, it is not overloaded with visual effects. It will be a perfect fit for medical, rehabilitation, drug store sites, etc. A minimal style is a great solution for showcasing any kind of content and allows visitors to focus on it.
Pediatrician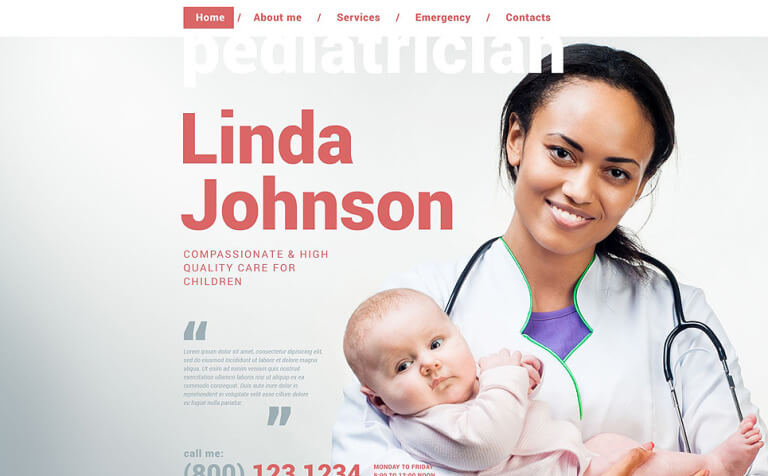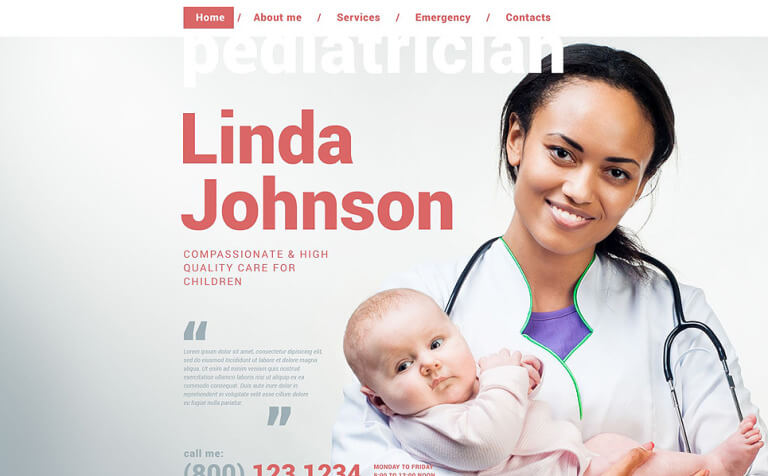 This theme was specially designed for clinics and medical websites. It offers a calm design and a clean layout that allows visitors to focus on the content blocks rather than on design elements.
Auerbach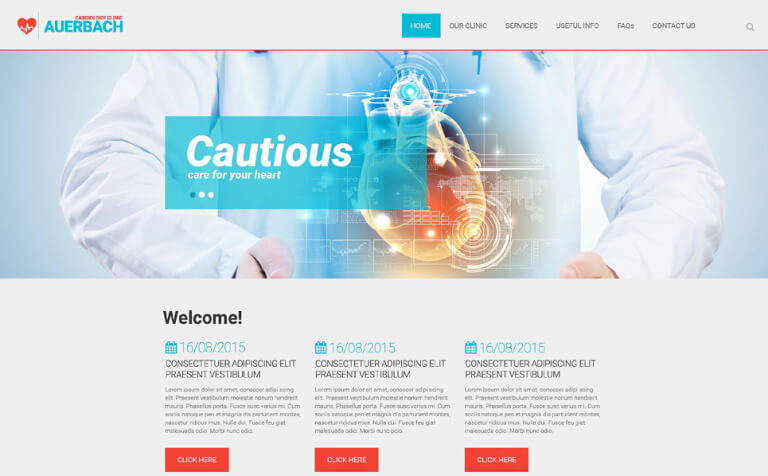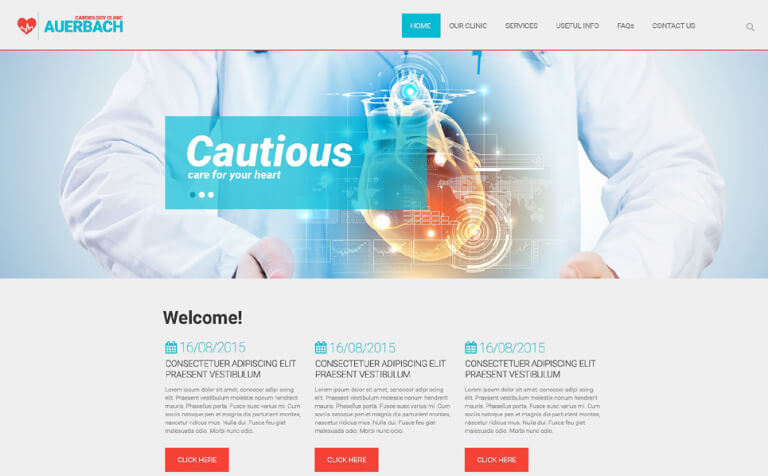 This cardiologist web template features a red and blue color scheme, which is a perfect match for any medical site. Its informative layout is supplied with a range of content-supporting options, e.g. a full-width slider, gallery, icons, Google map, social icons for extra promotion and more.
Hair Transplant Clinic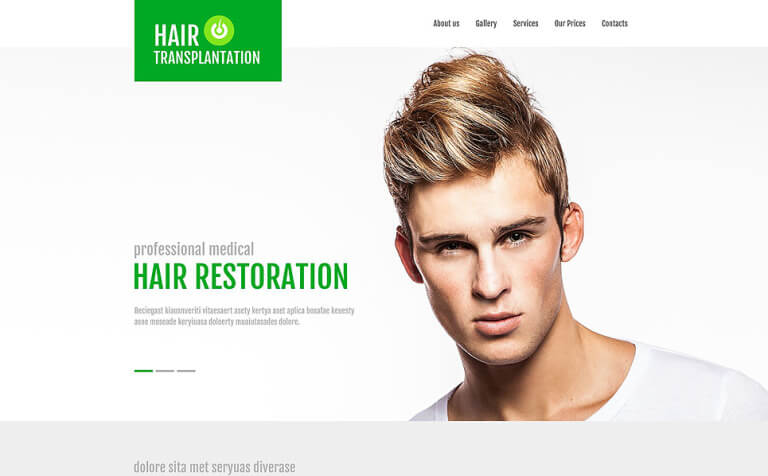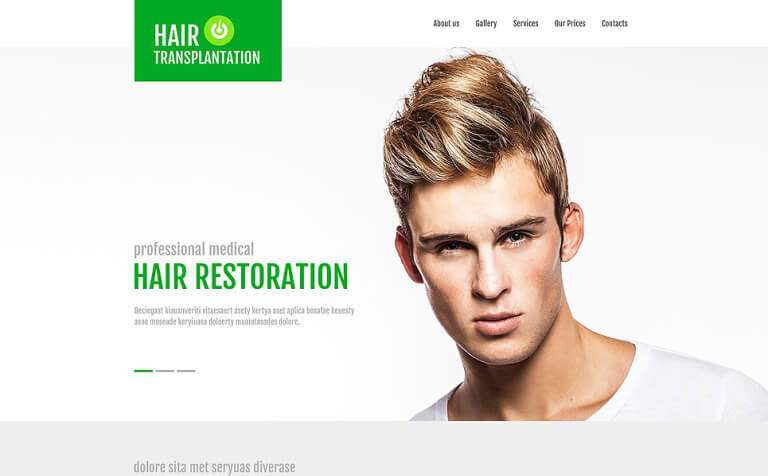 This hair transplant clinic web template features pixel-perfect graphics providing an excellent experience for users of any devices. It is supplied with a slider meant to arrange pictures in a compact manner on the page.
Family Therapeutist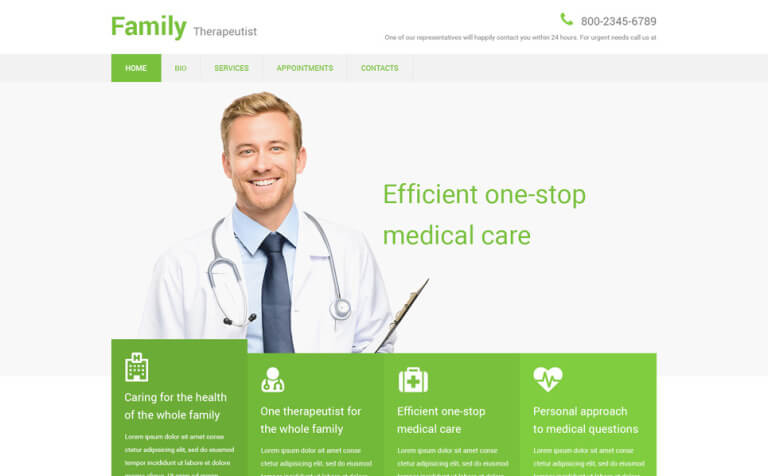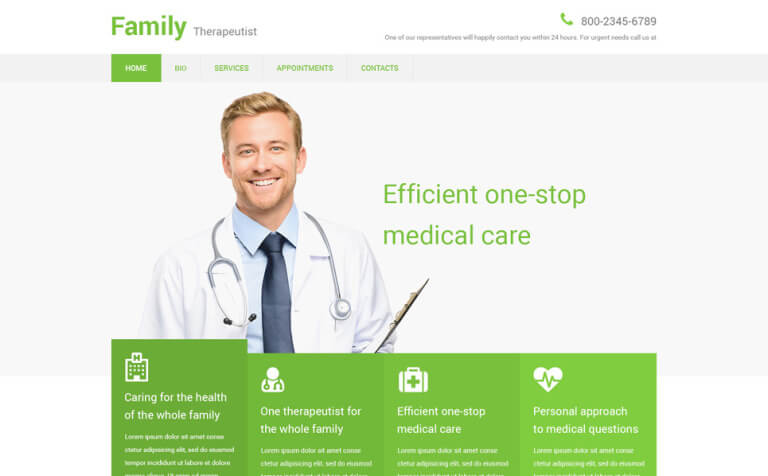 Don't miss a chance to design your own medical website with this responsive Medical Doctor Website Template. Clean white-green design and compact layout make this theme a perfect solution for any medical business. Four banners with hover effect below the slider reveal the benefits of having a family doctor.
HEAL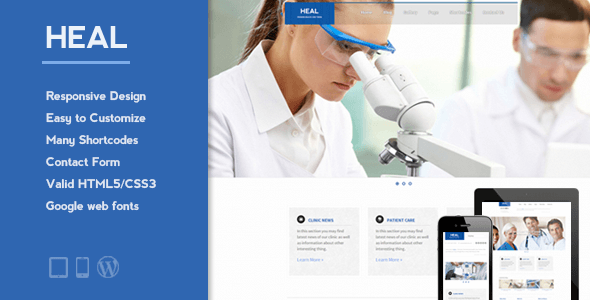 HEAL is a medical and health WordPress template that will be perfectly suitable for clinics, dentists, doctors, and any other medical related websites. It comes with 2 custom post type, 6 widgets, 9-page template, and 30+ useful shortcodes.
MedicalPress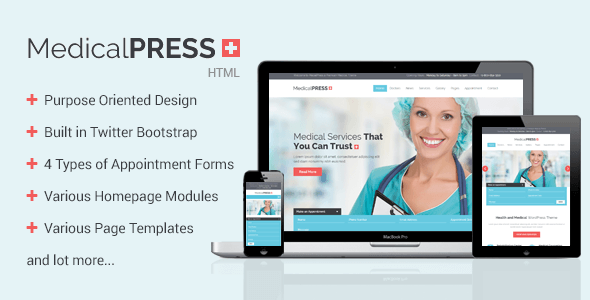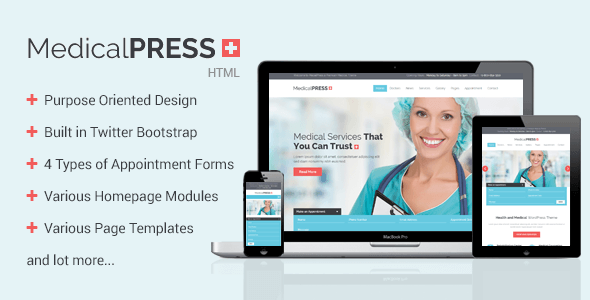 MedicalPress is an HTML template for Health and Medical websites. It is a highly suitable template for doctors, dentists, hospitals, health clinics, surgeons and any type of health or medical organization.
HealthPress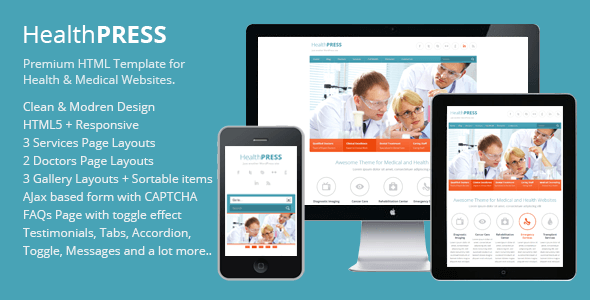 HealthPress is a premium HTML Template for Health and Medical websites. It is a very suitable template for doctors, dentists, hospitals, health clinics, surgeons and other types of health and medical related websites.
Medico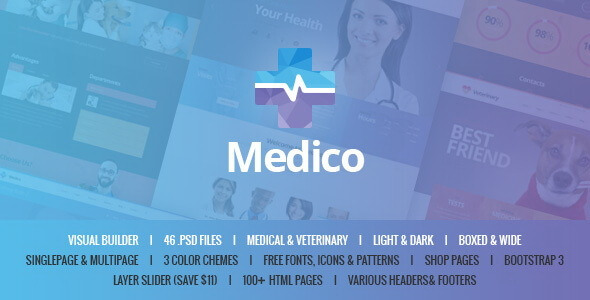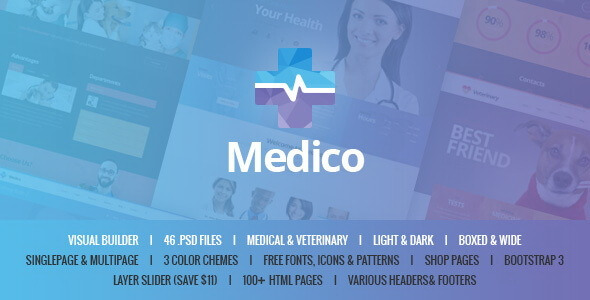 Medico is our new spotless and accurate HTML template. It's going to be perfect for any type of clinic, individual doctor's practice, veterinary clinic, medical shop or any other website related to the sphere of medical services.
MentalPress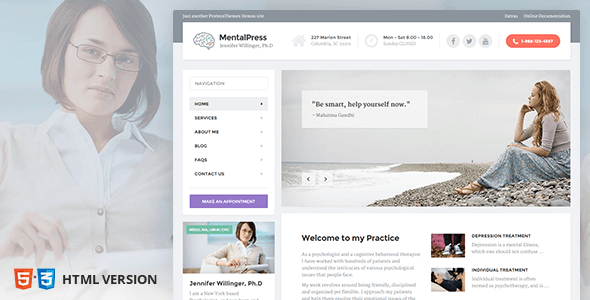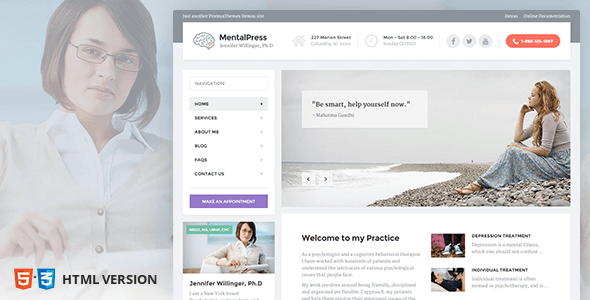 MentalPress is a premium Website Template for psychiatrists built with HTML5 and CSS3. It is our most advanced and sophisticated website we built so far. It is very easy to setup and use. Well Documented.
MedicalPRO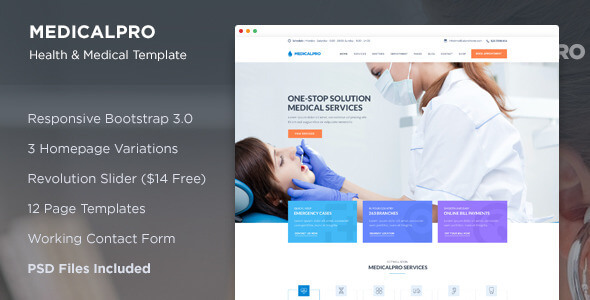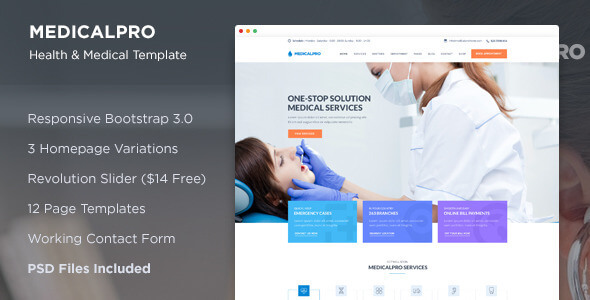 MedicalPRO is a Premium HTML Template for Health and Medical Industry. Its Fully Responsive (Twitter Bootstrap 3x) and Easy to Customise. Loaded with lots of Features and Page Templates, MedicalPRO HTML Template is a suitable choice to build Health and Medical related Websites.
Medix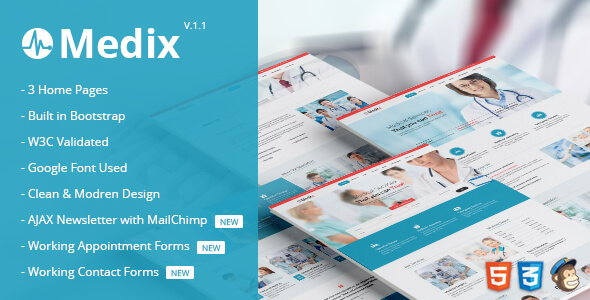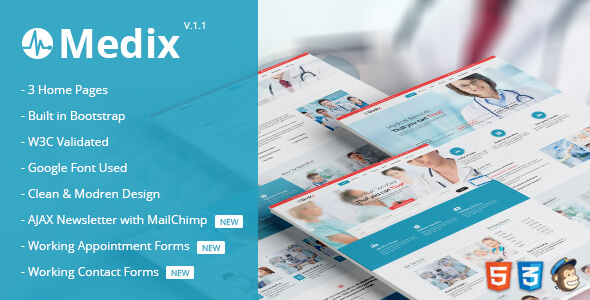 Medix is an HTML template for Health and Medical websites. It is a highly suitable template for doctors, dentists, hospitals, health clinics, surgeons and any type of health or medical organization.
Medical Health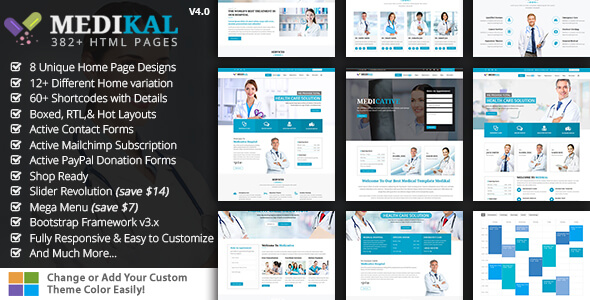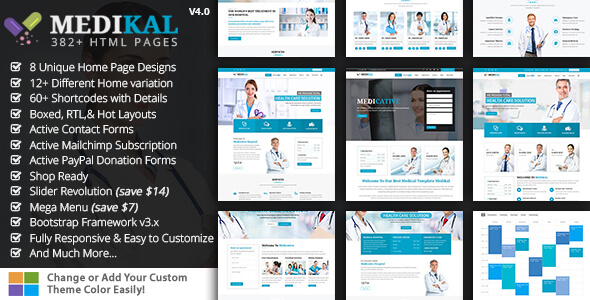 Medikal is a library for Health and Medical with predefined web elements which helps you to build your own site.
This template is suitable for dental, doctor, care, clinic, corporate, dentist, health, pharmacy, health care, hospital, medical, medicine, fitness, professional, surgeon website.
VETS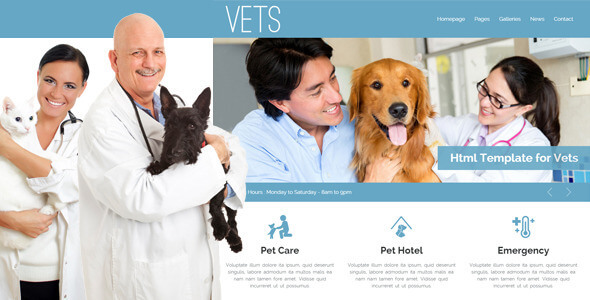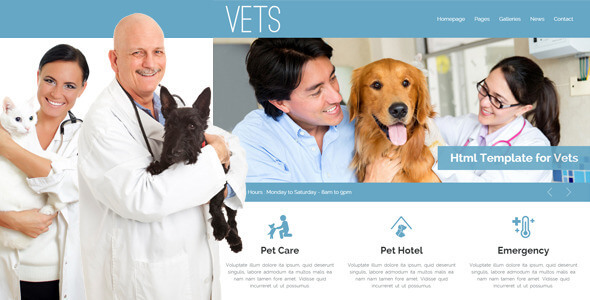 VETS is a responsive HTML template for veterinary, health and medical websites. It is a highly suitable template for veterinarians, veterinary clinics, doctors, hospitals, health clinics, dentists, surgeons and other types of health and medical related clinics.
ZupaHealth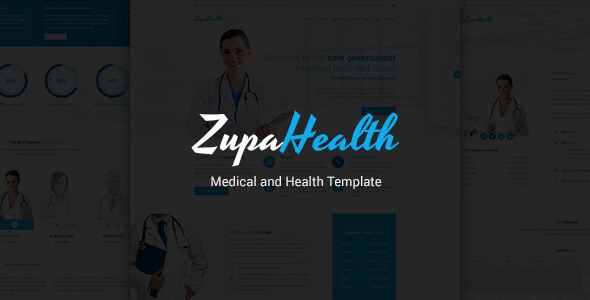 ZupaHealth is a responsive HTML Template best suitable for doctors, health clinics, hospitals, and medical organizations and any other medical and healthcare related businesses, such as hospitals, research centers, or pharmacies. Its clean, simplicity is suitable for your website.
Meditemp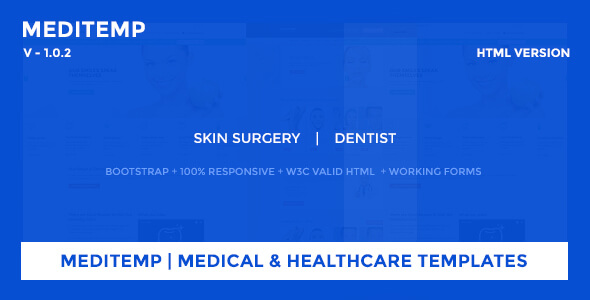 Meditemp – Medical Purpose Responsive HTML Templates is designed for any related to Health Care, Medical Business, Small and Local Clinic, Hospitals, Nurse, Laboratory, Skin surgeon, Dentist, Physiotherapy etc.
Mega Health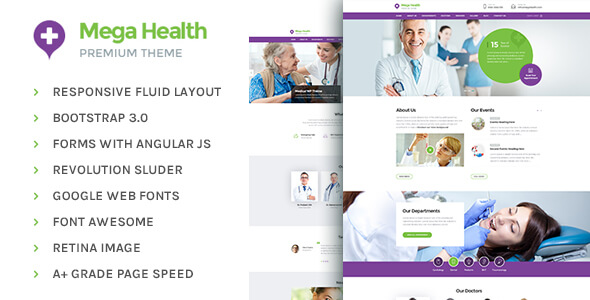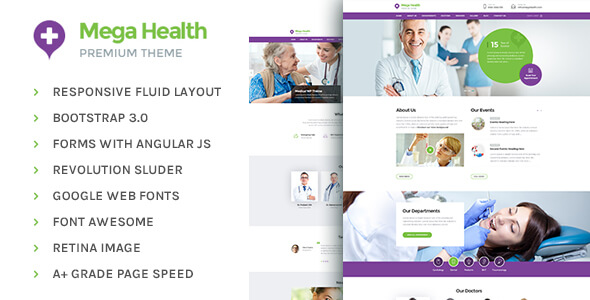 Mega Health, clean, modern, user-friendly and responsive HTML5 website template suitable for Hospital, Clinic, Dentist, Pharmacy, medical & health and much more medical related stuff.
Meditreat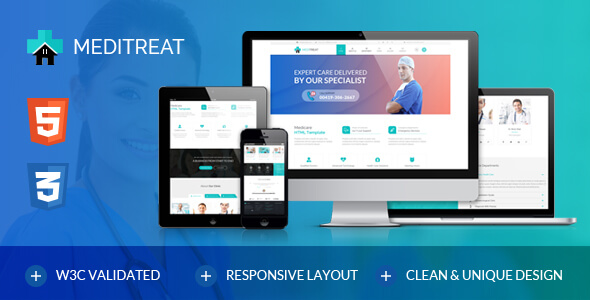 Meditreat – Medical modern touch design equipped fully mobile responsive, easy and clean code, upcoming well-looking demos and set of medical template design features. View all the new and innovative aesthetic of medical and health care sources.
Counseling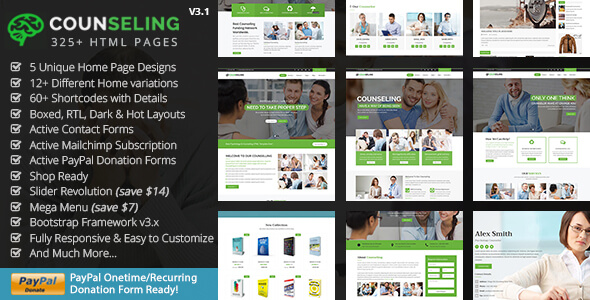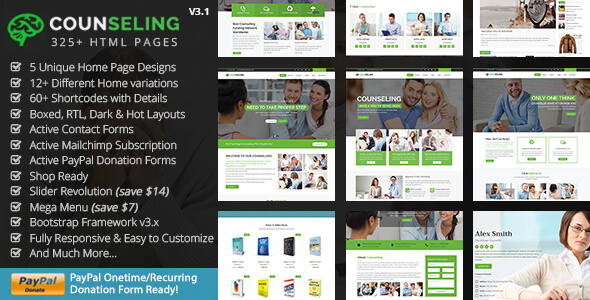 Counseling is a library for Psychology and Counseling with predefined web elements which helps you to build your own site.
This template is suitable for counseling, consulting psychiatrist, psychologist, psychology, therapist, therapy website.
Health Coach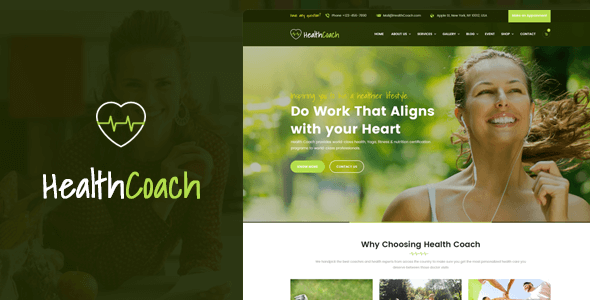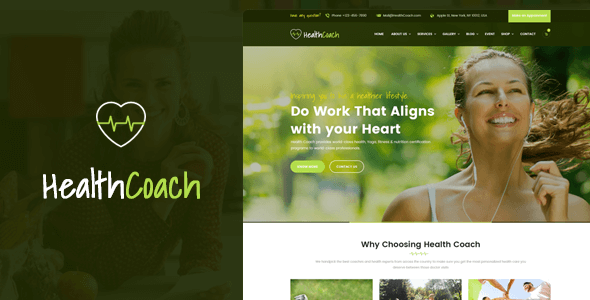 Health Coach – HTML Template can be used as a personal life coach website as well as for any other purpose. Feel free to create your own website with this finished template.
Doctor Directory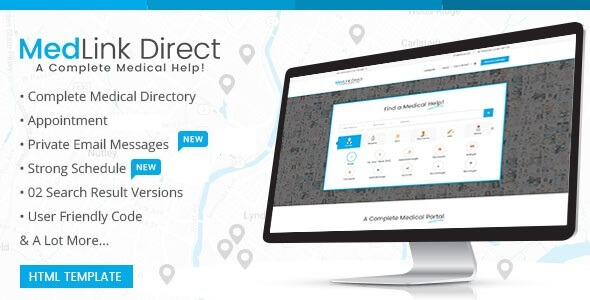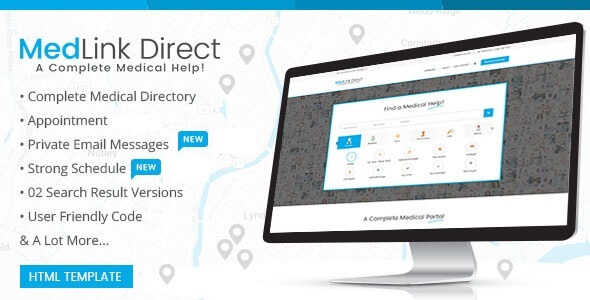 Medlink Direct Doctor Directory – This doctor directory is a complete medical directory with some awesome design elements. A special focus has been given on visual hierarchy and usability.
Medical Care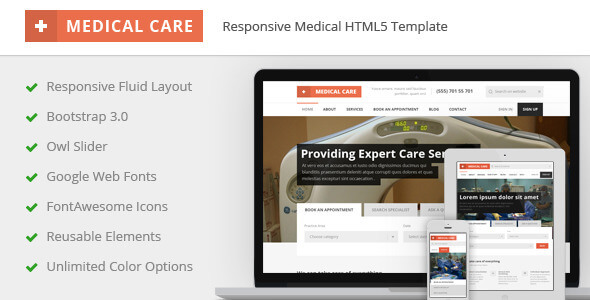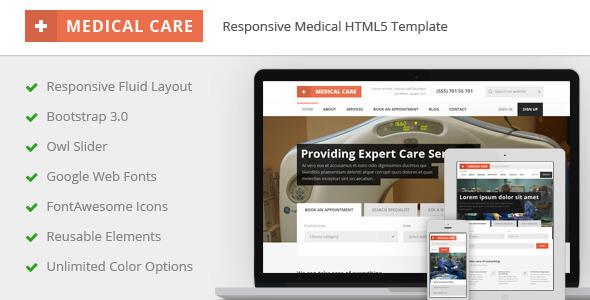 Medical Care is a responsive Bootstrap-based HTML5 template. It was built with business and personal users in mind.
Medi Plus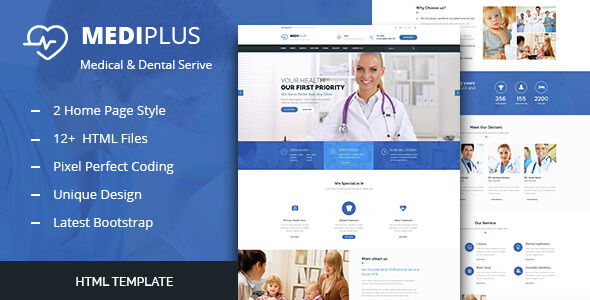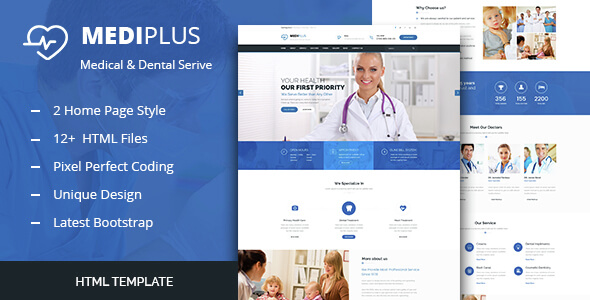 Medi Plus is an HTML template for Health and Medical websites. It is a highly suitable template for doctors, dentists, hospitals, health clinics, surgeons and any type of health or medical organization.
Medent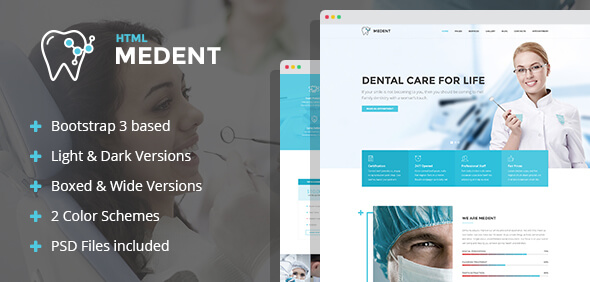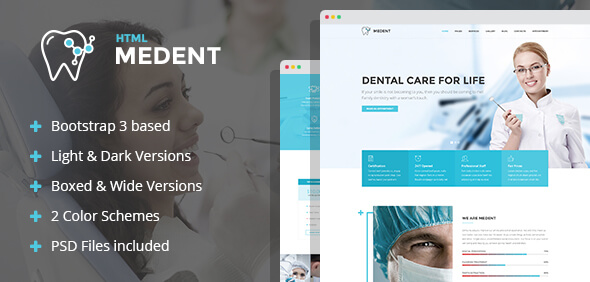 Medent is our newest modern HTML template, designed especially for a dental clinic or a personal dentist website.
This template has a unique, exquisite design and carefully thought through the layout.