To help you reach a wider audience on other advertising platforms, we've broken down 19 different native ads platforms. Working as an intermediary with an ad network provides publishers with the benefit of having unsold ad space picked up.
Some publishers may offer premium ad space to ad network brokers in addition to any extra ad space. Ad networks are significant from the standpoint of the advertiser for several reasons.
Going via a middleman gives you the chance to purchase more ad slots from other publishers than you would be able to on a single platform, giving you a larger reach.
Profit from reporting that is arranged. To see how well each of your advertising is doing, check out your ad network dashboard.
1. AdStyle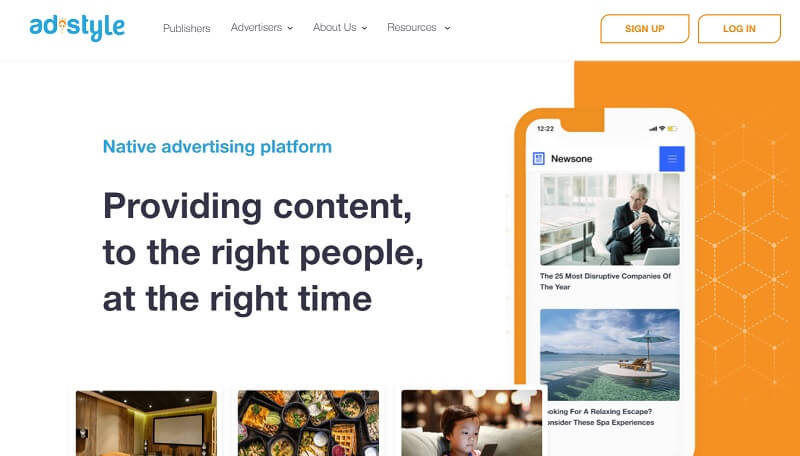 AdStyle is the best native advertising platform to convert traffic into leads and sales. With powerful features like automated bidding, reach criticality, and audience segmentation, AdStyle can help your business grow quickly and efficiently!
2. AdRecover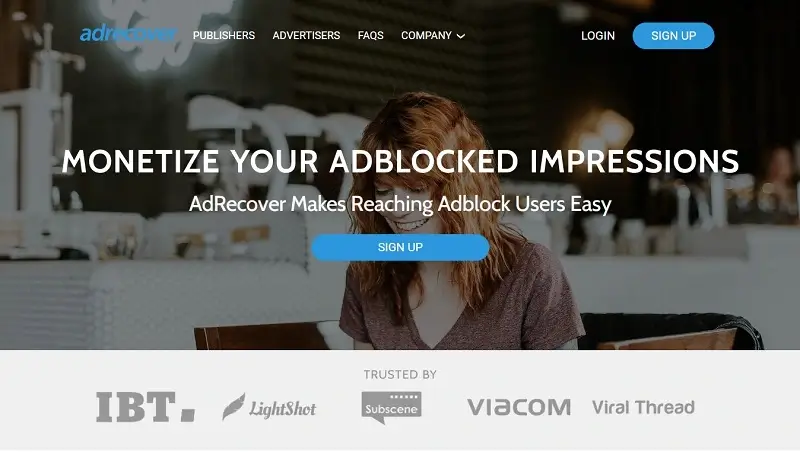 AdRecover targets this group with nonintrusive advertising that is permission authorized. It has a greater click-through rate than standard campaigns. This PPC advertising network focuses on millennials, who are often tech-savvy and use ad-blocking software.
3. AdRoll: Native Ads Platforms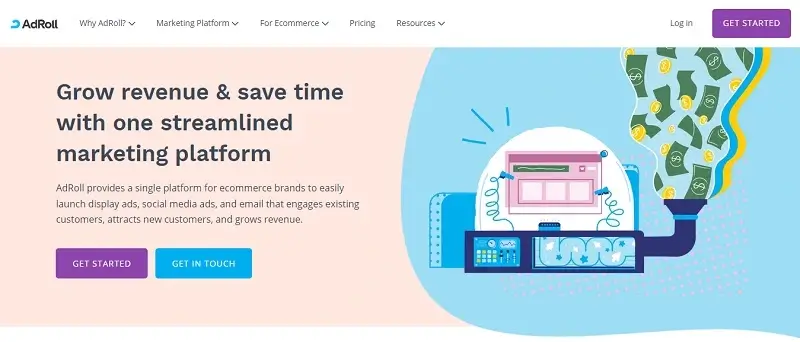 Given that the platform integrates with online shops using Shopify, WooCommerce, PrestaShop, Magento, and BigCommerce, AdRoll is a good choice for e-commerce sites. Plans range from a $9 to $19 monthly minimum to a free beginner package, with a $450 monthly premium for sophisticated tracking.
4. AdMaven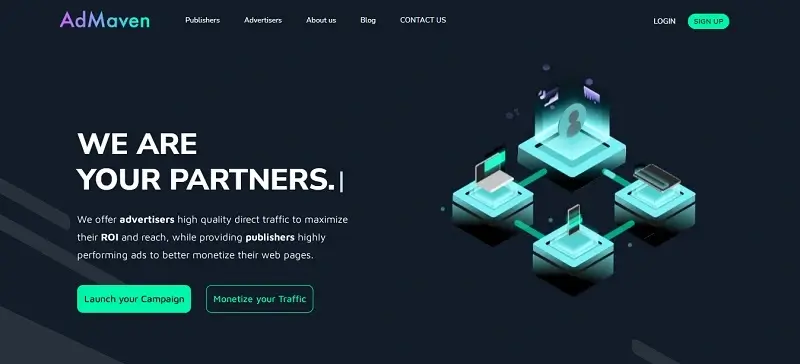 Pricing for AdMaven is offered as cost per click (CPC), cost per mile (CPM), or cost per acquisition (CPA). On a global ad network with more than 200 billion daily impressions, geotarget users. Select between full-screen interstitial advertisements, banner ads, or native push alerts.
5. Adsterra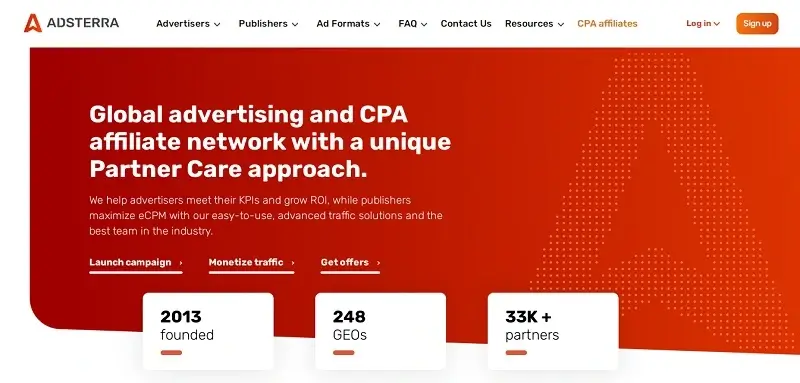 With 25 billion impressions each month, 250 geo targets covered, and more than 50,000 successful campaigns, Adsterra is one of the world's fastest-growing ad networks. Adsterra provides a variety of ad formats and price options, such as cost per lead (CPL) or costs per order, as well as CPM, CPA, and CPC (CPO).
6. Infolinks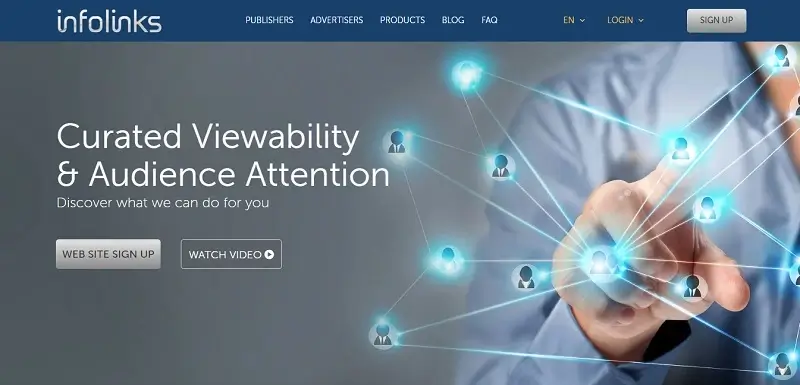 On this digital advertising platform, you may select from video, desktop, or mobile advertisements with real-time intent triggers. 25,000 direct publishing partners make up Infolinks' global network of over 350,000 publishers, and the company provides advertising unique placement on their websites. Native advertisements, above-the-fold ads, display banners, and customized ads are available options.
7. Bidvertiser

Both desktop and mobile ad types are available on Bidvertiser. Select among pop-ups, direct navigation, native advertisements, and push alerts. Additionally, you may target people based on their location, day of the week, device, operating system, browser, channel, carrier, and more. Place real-time bids on advertising spaces, including the websites where you want your ad to appear.
8. Leadbolt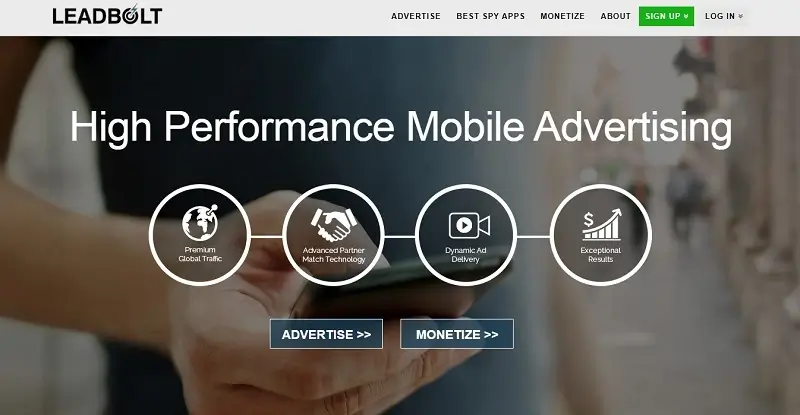 Leading mobile advertising network Leadbolt provides a fully managed solution. Gain access to app developers, users, and studios, as well as your desired markets depending on context, geography, and demographics. With tailored ad placement, advertisers utilizing Leadbolt have a choice of native, video, and mobile playable advertisements.
9. Midroll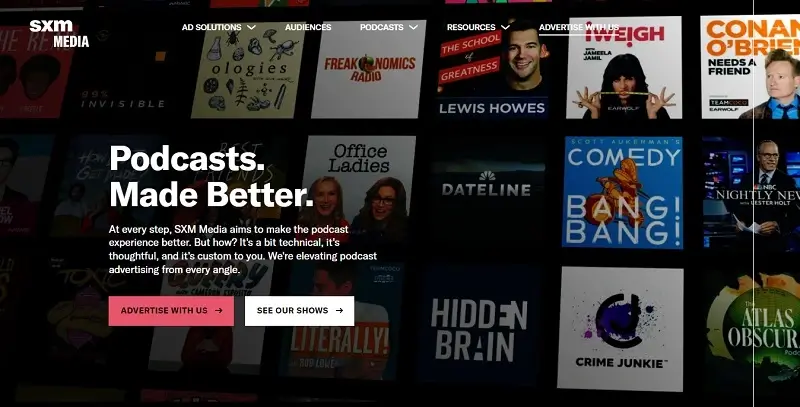 Look for a podcast with a comparable target demographic or a genre that fits your brand. Promote your business with well-known corporations like Toyota, HBO, and Allstate. More than 250 podcasting shows are connected to sponsors through the Midroll ad network. Check the status of your advertisement at any time of day or night once you begin promoting.
10. Media.net: Native Ads Platforms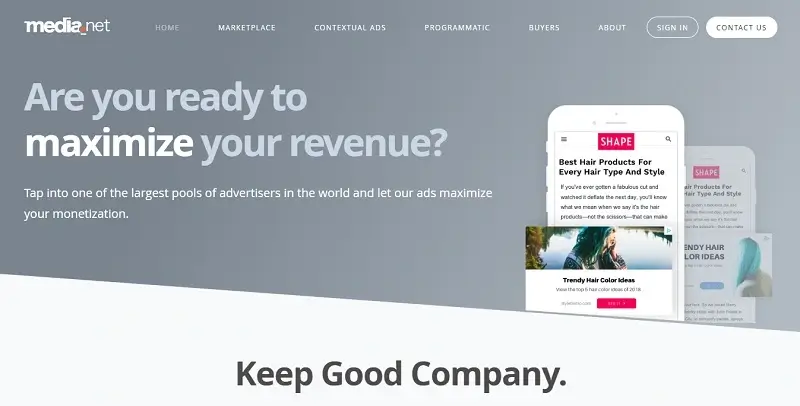 Ad purchases on more than 500,000 websites, including Forbes and Reuters, are arranged by Media.net. This well-liked alternative for Google AdSense gives users access to the Yahoo Bing search network. Contextual, display, native in-read, and out-stream video advertising are all available for desktop and mobile bidding.
11. MNI Targeted Media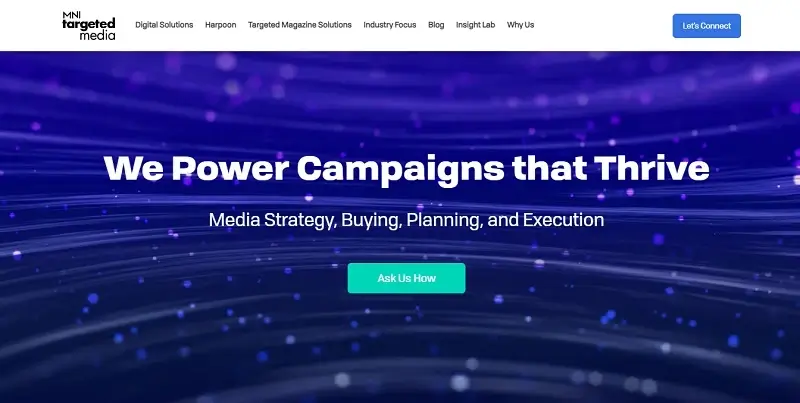 A programmatic media buying firm called MNI Targeted Media offers alternatives for native, connected TV, streaming audio, display, mobile, and video advertising. Additionally, specialty markets like politics and cannabis advertising have advertising inventory accessible. In collaboration with 14 networks, MNI provides geotargeted magazine adverts.
12. Nativo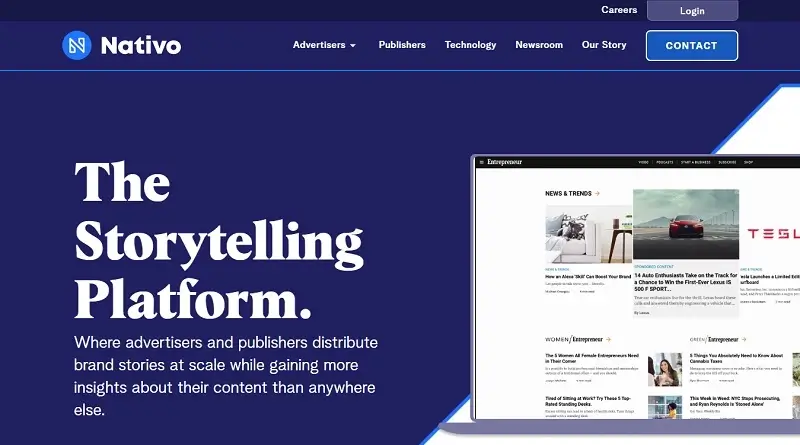 Nativo's native advertising network reaches over 220 million monthly unique users in the U.S. Offers are available through open-exchange purchases, managed services, or a self-serve interface. On various online forums, it is regarded as one of the greatest native ads platforms for native advertising.
13. Monumetric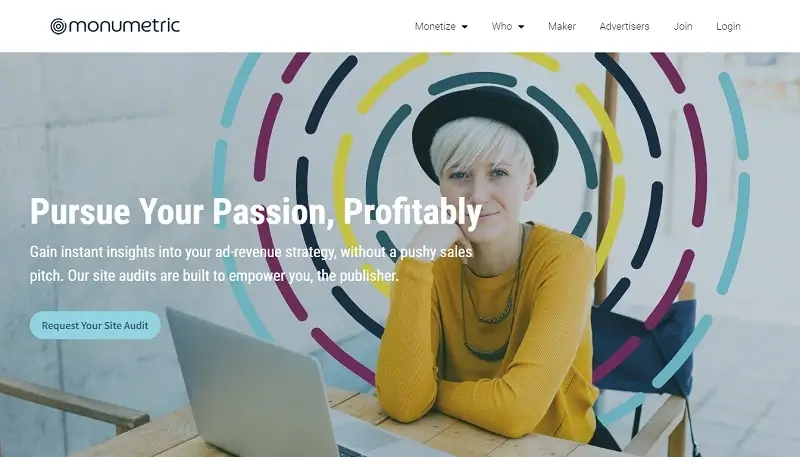 Monumetric has 195 million unique visits per month, with a female-to-male split of 70 to 30. Process for rigorously evaluating publishers to preserve network quality. For desktop or mobile, advertisers may select from a variety of ad sizes and styles, such as pre-roll video, in-screen, skyscraper, or half-page.
14. Native Ads
The Native Ads network targets new audiences with CPC ad costs as low as.003 cents. Utilize automated buying via the company's demand-side platform, either as a self-service or managed account. Utilize display, pop-up, pop-under, and push advertisements, as well as mobile, video, and social network advertisements.
15. Perfect Audience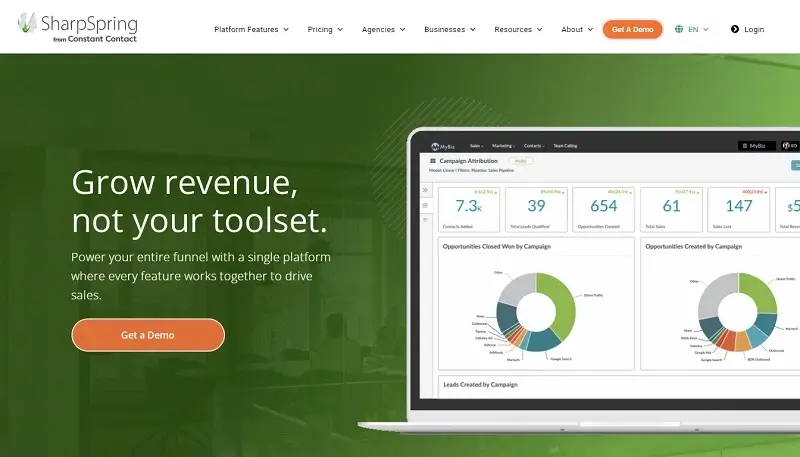 CPM pricing is used, and there is no minimum investment. Use Perfect Audience for display retargeting on mobile and the web, including Twitter, Facebook, and other sites. Benefit from a free trial that lasts two weeks and receives a $100 credit.
16. Opt-Intelligence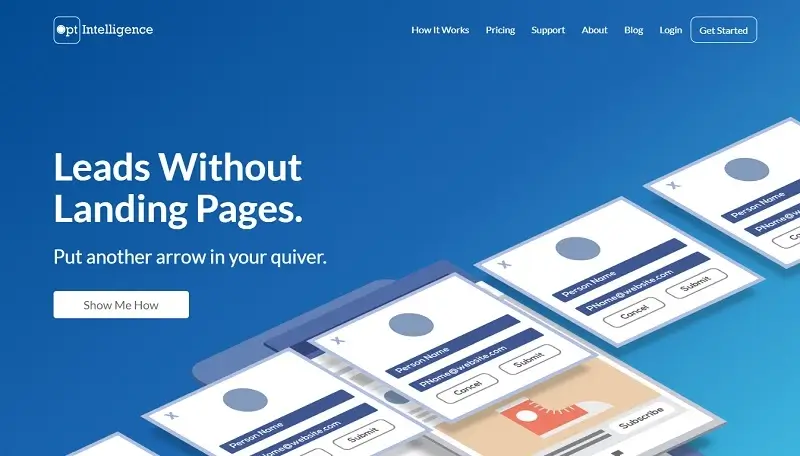 If you're trying to expand your email marketing audience and target users on Facebook and partner websites based on geography and particular demographics, Opt-Intelligence is a terrific place to start. Avoid overspending on social media marketing and only pay for leads that come your way.
17. RevenueHits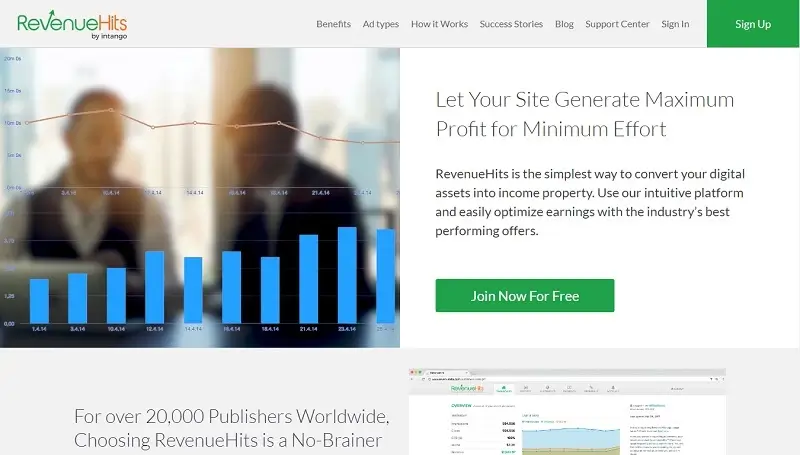 On this alternative ad network, pick from pop-unders, display-based advertisements, contextual ads, geotargeted ads, widgets, buttons, and more. There are also sliders, shadow boxes, floating banners, dialogue boxes, and floating footers accessible. It's simple to get started with RevenueHits thanks to the platform's simplicity.
18. Revcontent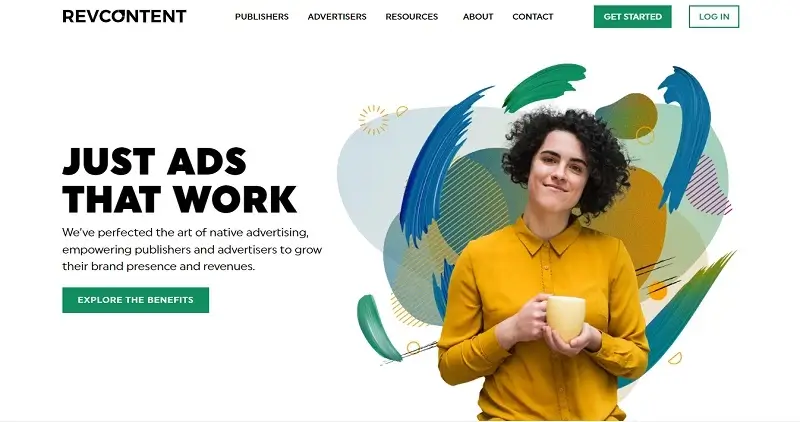 You may target consumers using the self-service ad network platform Revcontent to determine where they are in the sales funnel. Native sponsored content, email, video advertisements, and Google Accelerated Mobile Pages are all choices. Newsweek, MSN, and Forbes are a few of the premium publishers available through Revcontent.
19. Skimlinks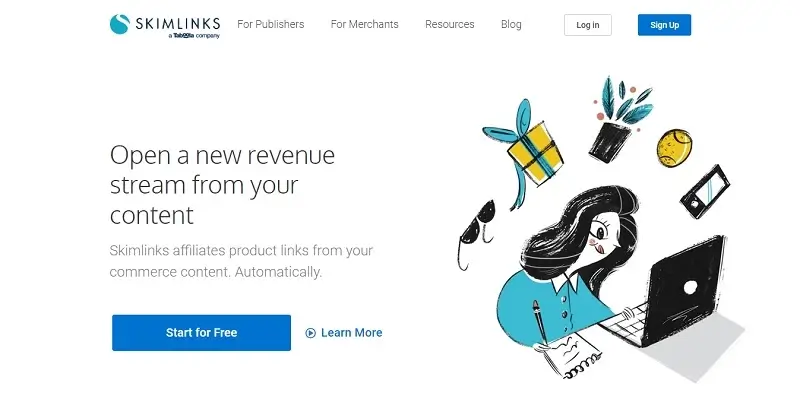 A web-based application called Skimlinks places affiliate links on partner publishers' websites automatically. Over the previous 12 months, the total order value for the top 100 merchants of the firm increased by 11.75%. Skimlink offers comprehensive data on publisher-specific metrics including impressions, CTR, conversion rate, and average order value. It has 60,000 global partner sites.