Are you looking for the best free WordPress multilingual plugins in 2023? If yes then keep reading this article.
WordPress is a well-known platform therefore, it is used by users throughout the world. Thus WordPress websites need to be multilingual. Providing a multilingual website indicates Audience that you are available across borders and can deliver the things they want. Not only that, but it also makes your website look like an international website. To make all this happen, you will require a quality WordPress Multilingual Plugin.
However, there are lots of WordPress Multilingual Plugins out there, and finding one that suits your niches is not an easy task. Therefore, to help you with this, The FreeHTMLDesigns brings you the list of the 7 best free WordPress Multilingual Plugins. These WordPress translator plugins will help you reach out to the global target audience in their language and also helps to get subscribers, visitors, generate leads, and increase revenues.
1. ConveyThis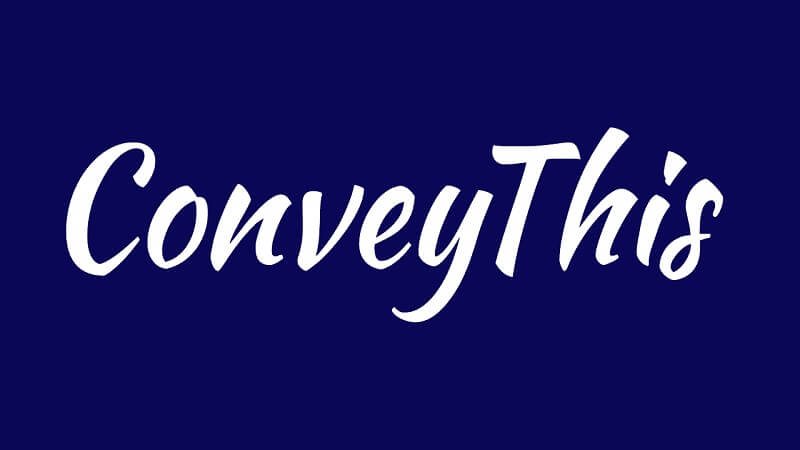 If there is one truly convenient way to translate your website, it must be through ConveyThis! It is the most translated language plugin in the WordPress directory (over 38 language contributions) and is growing fast. ConveyThis makes it very simple to integrate into the WP website and activate as many as 100+ languages.
ConveyThis uses automatic machine translation to translate your entire site and adds a language switcher button. So within the first couple of minutes, you'll already have a working, SEO-friendly multilingual site. It comes with both free and paid plans.
A free plan that lets you translate up to 2,500 words into one language, the paid plans use SaaS-style billing, which means you'll need to continue to pay for as long as you want to use the service. Paid plans start at $5 a month for one language and up to 10,000 words.
2. Lingotek Translation

Lingotek Translation is one of the famous best free WordPress translator plugins that offers convenient cloud-based translation and localization for WordPress. This plugin works by streamlining the process of building and maintaining a multilingual website.
The features of Lingotek Translation include machine, community, and professional translation solutions for the users. These services ease the load of launching products in various markets of the world while enhancing language consistency and cutting costs. Also, it allows you to deliver your brand to clients and shoppers the most quickly and effectively way possible.
This standalone plugin offers three types of translation services- Automatic Machine translation, Community translation, and Professional translation.
The free Automatic Machine translation lets you translate up to 20,000 Words.
The community translation offers a professional-grade text editor for translating content.
The professional translation services manage your translation project, automate file transfer between Lingotek and WordPress and automatically download and publish to your website.
3. Loco Translate

Loco Translate is another popular excellent multilingual WordPress plugin that offers you integration with automatic translation services and user-friendly in-browser editing of translated WordPress files. Also, you can use Loco Translate as a shortcode or as a widget. With the help of this plugin, you can easily create and update your theme or plugin language files in the theme directly. This way, you can protect your language directory by using custom translations files.
Furthermore, Loco Translate delivers Gettext or localization tools for extracting strings and generating templates to developers. In addition to this, this plugin fully supports PO and MO files. The PO source view with tappable source code references and configurable PO file backups are available in this plugin with diff and restore ability.
4. Google Language Translator

The next plugin in our list of the best free WordPress translation plugin is Google Language Translator. It is the best solution for translating a WordPress website pretty quickly. Furthermore, its powerful machine tool automatically translates the website content, saving you both time and manpower for you.
Also, this free WordPress translation plugin offers you features such as translating menus and widgets, RTL support, hiding Google top frames, themes and plugins, a floating language selector, and a language bar with flags in the menu. In addition to this, Google Language Translator also lets you translate WooCommerce websites and landing pages. Its premium plugin is even better that offers more advanced features and functionalities.
5. Polylang

Polylang is an easy-to-use WordPress translator plugin that lets you build multilingual WordPress websites. With the help of this plugin, you can translate your posts, pages and create categories and post tags in up to 48 languages as you want. The best thing about this plugin is its language package automatically updates and downloads, and it supports RTL language scripts too.
Furthermore, Polylang supports all default WordPress widgets, custom post types and taxonomies, RSS feeds, sticky posts, and post formats. Also, Polylang provides you with a customizable language switcher as a widget or in the nav menu that helps you switch from one language to another. Hence, it is a good fit if you want to host and manage multilingual WordPress websites.
6. WooCommerce Multilingual Plugin

With WooCommerce Multilingual, you can translate all WooCommerce products with ease. It is one of the best solutions available to run your fully multilingual e-commerce websites with WPML. Furthermore, WooCommerce Multilingual helps you manage translation for attributes, products, and categories through the checkout process and allows you to send emails to customers and admins in their own language.
Besides this, the WooCommerce Multilingual plugin lets you run a single WooCommerce web store with multiple currencies and enables different payment gateways based on a shopper's location or language. Also, this intriguing plugin is fully compatible with all popular WooCommerce extensions, such as WooCommerce Bookings, WooCommerce Table Rate Shipping, WooCommerce Product Add-ons, WooCommerce Tab Manager, etc. In short, WooCommerce Multilingual helps you globalize the experience of your eCommerce store.
7. Multisite Language Switcher

This easy-to-use free WordPress Multilingual plugin lets you instantly switch between languages. This plugin works by adding multilingual support if you need to set up multiple sites across multiple domains. Also, this WordPress Multilingual plugin helps you manage translations of posts, attributes, products, pages, tags, custom post types, custom categories, and taxonomies.
In addition to this, with Multisite Language Switcher, you can connect your translated categories and tags, posts, and pages and use a widget, shortcodes, or a Gutenberg block with it. Also, Multisite Language Switcher uses respective country flag icons for each language. Furthermore, this plugin lets you access the support forum if you have any additional information to ask.
Wrapping Up:
As we already know that English is set as the default language in the n international market. However, not everybody understands it. Therefore, it is become essential to have a multilingual website to efficiently reach out global audience.
You can try these free WordPress Multilingual Plugins mentioned in our list to generate leads, increase revenues, and boost your search engine rankings. Also, if you have any further queries regarding the topic, please let me know in the Comment section below.