Have you given up hope of choosing A brand new laptop to buy because you need one that performs well and is also affordable?
In the past, which shopping for a laptop, it was necessary for consumers to choose between price and performance. Thankfully, it is now easier than it has ever been to find a high-quality laptop even if you're on a budget. In order to do this, you need to know what to look for.
Read on and we'll tell you what you need to know in order to find the perfect computer to suit your needs.
Know What Size Of Laptop Will Best Fit Your Needs
One unique thing about the size of your laptop is that it's different than things like RAM and ROM because you can't change the size of your computer by making an upgrade.
Most laptops range in size from eleven to seventeen inches. Most companies offer each of their models in several different sizes so that consumers have more freedom of choice.
If you need your laptop to be portable, it's probably best that you choose a model that has a smaller screen size. When a laptop has a smaller screen, it's probably going to also be thinner and lighter than its larger sibling models.
You'll probably want to search out a model with a screen size that is less than thirteen inches and that weighs less than five pounds.
Keep in mind that there are trade-offs for buying smaller laptops. In order to fit all of the hardware, manufacturers tend to make sacrifices in terms of performance.
This is why you shouldn't expect to find a small laptop with a high-end CPU or graphics cards. They'll also have fewer ports and lower-quality speakers.
The Different Classes Of Laptops
Though there are some computers that don't fit into any of these four main laptop classes, these are the most common types of laptops that you'll find for sale.
Ultrabooks
This type of computer usually has a small and thin form factor and makes sacrifices on high-end performance.
Notebooks
This is the kind of computer to look for if you're in search of an all-around balance of small size and performance.
Convertibles
These laptops resemble tablets. Though each model works a bit differently, they usually allow you to do things such as detach or fold away the keyboard. They are also known as two-in-one laptops or two-in-one PCs.
Gaming Laptops
These laptops are bulkier and pricier. They have high performance and are preferred by those who want to play games and those who do things such as video editing.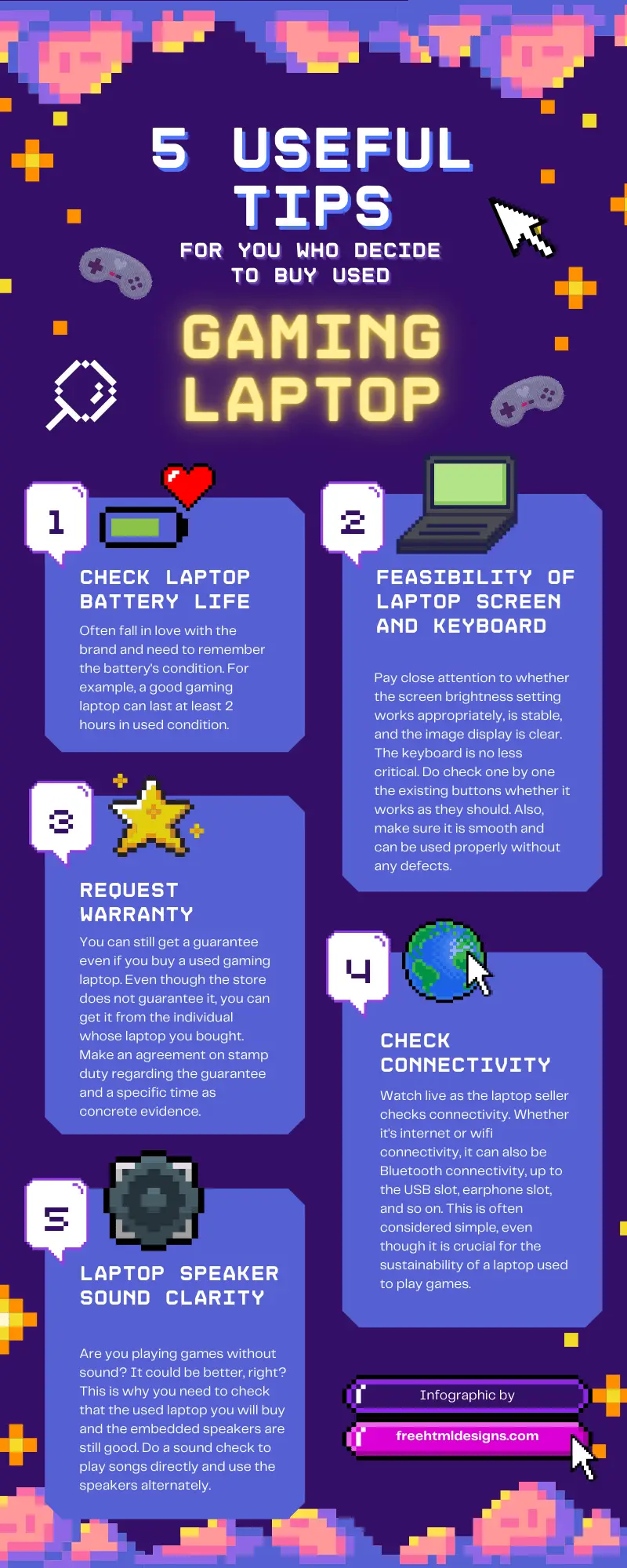 How To Know What Laptop Size Is Right For You
Since all people have different needs, there is no single laptop that is going to work well for everybody. In order to know what size and class of laptop are best for you, it's important that you know what you need it to do.
If you travel a lot, you're going to need a model that's lighter and more portable. Also, if you are a professional graphic designer or video editor, you're probably going to need a gaming laptop.
If you need a computer that has a long battery life and an optical drive, you'll need a larger model.
With this being said, there is another new and exciting possibility for those who need a high-performance laptop that is compact and has a long-lasting battery.
Laptops built on the Intel Evo platform are some of the thinnest, lightest, and fastest computers available on the market. They are also very affordable.
How To Find A Brand New Laptop With The Best Screen Quality
If you use your laptop for work and enjoyment, you'll probably be spending long hours staring at your computer screen. This is why you have a laptop screen that is comfortable to look at and that feels good on your eyes.
Shopping For Laptops With Touchscreens
You should also consider whether or not you want to invest in a computer that has a touchscreen. In recent years touchscreens are more popular than ever. There are some brands that only sell types of laptops that have touchscreens.
If you are looking for the most affordable laptop, remember that you'll generally have to pay a bit more for models that have touchscreens. Also, keep in mind that touchscreens tend to be more glossy than traditional screens.
Since glossy screens tend to be more susceptible to glare, you should avoid them if you have a computer screen that is easy on your eyes.
Deciding On The Right Screen Resolution
No matter what kind of laptop experience you're looking to have, you should have no less than a 1920×1080-pixel resolution (Full HD).
If you have poor eyesight and choose to spend a bit more money in order to buy a computer with a higher resolution, you'll probably be grateful that you did. You can easily find laptops with a 4k resolution if you're willing to pay at least one hundred dollars extra.
Color Accuracy And Color Gamut
If you are a photographer or videographer, it's important that you have a screen that presents colors as accurately as possible. Make sure that you look for a screen with Delta E < 1 color accuracy and 100% coverage of the DCI-P3 color gamut.
The Refresh Rate
If you are going to be playing games on your laptop, you'll want to pay attention to the screen refresh rate. The faster the refresh rate is, the more smooth your gaming experience will be.
If it is important to have a quality gaming experience, search for a laptop with a refresh rate of less than 5ms response time or a refresh rate that is greater than 144Hz.
The Quality Of A Laptop's Keyboard
Are you a writer? If so, you'll want to make sure that your computer's keyboard feels as natural as possible when you are using it.
This is why it's best, if possible, to test your laptop out before buying it. If you do lots of typing in the nighttime, you'll also want to make sure that your keyboard is backlit.
The CPU
If you're looking for a CPU that offers ultimate performance at a competitive price, you can't go wrong with Intel's 11th generation processors.
Even though there are other companies that offer processors that are cheaper, it's important that you keep in mind that these processors are usually lower in quality.
This is why you should shop for Intel processors when buying your computer. Any computer built on the Intel Evo platform is a great option in terms of performance and affordability.
Finding A Computer With The Right Amount Of RAM
A decade ago you would have needed nothing more than 4GB of RAM to do everything on your laptop that you needed to do. But times have quickly changed. Regardless of how cheap it might be, don't even consider buying a laptop that has less than 8GB of RAM.
If you use many high-powered programs such as Adobe Audition or Photoshop, you should have at least 16GB of RAM installed on your computer. By having more RAM, you can run more applications at once.
Hard Drive Storage
If you want the best possible hard drive, look for a solid-state drive (SSD) instead of a hard disk drive (HDD). HDDs are much cheaper, but they are also heavier, noisier, and much slower.
Even if you are on a budget, you'll want to make sure that you have a solid-state drive because they are so much faster and lighter than hard disk drives.
With this being said, SSDs are expensive in terms of dollars-to-gigabyte. In order to compensate for their higher cost, many companies sell laptops that have an SSD and an HDD.
This lets users store important and frequently-used programs on their faster SSD and store other programs on their HDD. If this is the type of setup that you prefer, look for an SSD with at least 256GB and an HDD with no less than 500GB of storage.
Battery Life
When looking at the manufacturer's specifications for battery life, remember that if do things like surf the internet, listen to music and edit photos while using your computer's battery, your battery will probably drain more quickly than the manufacture has quoted.
A good method for determining how well a laptop's battery will perform is to look at the battery rating in Watt-hours (Wh) or milliamp-hours (mAh). If you have a smaller laptop, a battery rating of 60Wh will be ideal.
High-Performance Laptops Have Never Been More Affordable
If you're ready to invest in a brand new laptop and aren't ready to dish out many thousands of dollars, don't worry because you have many options.
In order to find the best laptop, you first need to know what you intend to use it for. You also need to know what premium features you need, and which you can do without.
If you want to find out more about how to find the best possible hardware and software to use for things such as graphics design, check out the Graphics section of our blog.
I hope you liked this article on choosing a brand new laptop that's as affordable as it is powerful. Thanks for reading!