Hey guys, in this article, we will discuss how to create a Shopify multiple languages store, too such as translating your page by adding a theme and many more. So keep reading.
How would you feel if you read anything online in your own language?
You'd feel great and explore more pages, Right?
Having a store in multiple languages attracts more customers from all over the world because if they don't understand English, they can choose their language.
This ultimately increases the chances of a successful sale by 60%.
How?
Because international customers will have a better understanding of your products and return policies.
That's why we have created this complete guide on how to create Shopify multiple languages store.
So you never lose any sales.
Once the store has been translated, customers will be able to explore your business, checkout, and receive alerts in their native language.
Wouldn't it be cool?
NOW, let's check out the ways in which you can build a Shopify multiple languages store.
Also, you can check Why Shopify Is Good for an eCommerce Business?
Benefits Of Using Shopify Multiple Languages Store
What benefits could your site get by adding multiple language features to your Shopify store?
Here are some of the most important advantages to look for.
1. Boost Customer Engagement And Satisfaction:
Your customers must be satisfied with your service in order to achieve maximum sales and conversions.
According to surveys, offering customer service in the customer's native language increases brand loyalty.
As a result, it has been advised to make the purchasing experience as simple and as minimal as possible.
2. Improve Your Search Engine Ranking: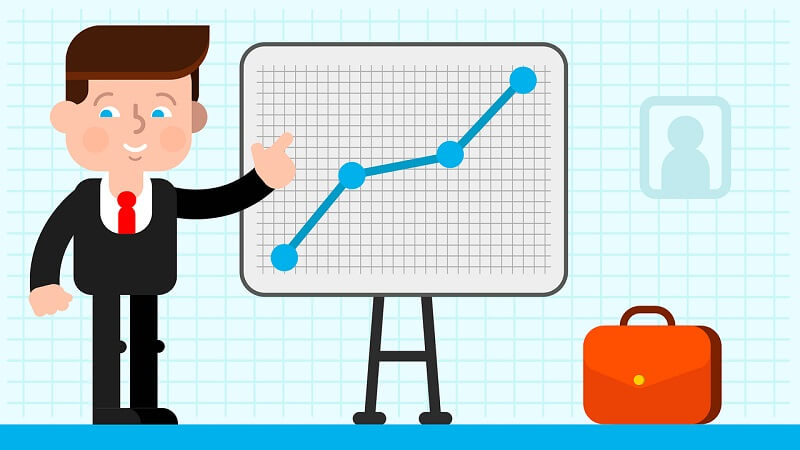 It does help in increasing the search ranking.
When you add multiple languages to your store, it adds value to your content, which helps boost your organic traffic.
When customers search for items or services in their native languages, your store has a better chance of coming up first.
The value of having a multilingual website cannot be overstated. Plus, foreign clients read content in their own language, resulting in brand loyalty.
3. Increase The Size Of Your Audience:
To attract a larger audience base, your store should support multiple languages.
Many foreign customers prefer to shop more when the content is in their native language.
Around 71.8% of customers prefer to buy from a site that provides details or information in their native language.
4. Increase The Number Of Conversions And Sales:
Conversions and revenues for your e-commerce businesses will increase as a result of creating trust and making purchases.
When you present your site in different languages, your sales will almost certainly improve.
Non-English speakers will be more than pleased to purchase things from websites in other languages, not simply because it would increase traffic.
It also fosters strong consumer relationships.
When you provide items and services in their native languages by localizing your website to remove any barriers, a consumer is three times more likely to complete an online purchase.
Multi-language Options For Your Store
There isn't just one way to make your store multilingual.
There are other options as well.
Here we have added some options which may need to take a look at when it comes to making Shopify multiple languages store.
1. Shopify Multilingual Theme:
You can make your store multilingual by using a Shopify theme that supports multiple languages.
What if you find a theme that is fully feature-rich, including responsiveness, SEO friendliness, excellent support, and multilingual support?
Wouldn't it be a fantastic addition to your store?
So if you're in search of a Shopify multilingual theme then let us make your work easy by giving you the amazing Shopify themes to help make your store grow.
2. Adding Shopify Apps:
This is another option to keep in mind.
If your store has a theme that does not support multi-language, a third-party app can help.
Installing a multilingual app over your Shopify platform is the simplest solution in the list that eventually translates your store's contents.
You can easily install a Shopify multiple languages app in a matter of minutes.
Make Your Shopify Store Multilingual
Now let's head to the process of making your Shopify store multilingual with the easiest method possible.
If you want to add two or more languages to your Shopify storefront, you can do so by installing a third-party Shopify app.
You can use an app called LangShop which helps translate the content on your Store's page and add language and currency switcher to the store.
1. Log In To Your Shopify Account:
The first and foremost step you have to make is to log in to your Shopify account.
2. Go To The App:
Once you're in the Shopify admin, head to the app.
To start adding different languages to your Shopify store, go to the Langshop app and select it.
3. Language Section:
After you've opened the application, navigate to LangShop admin => Settings => LangShop offers a total of 241 languages for you to choose from.
Keep in mind that Shopify limits regular users to 5 language selections and Shopify Plus Merchants to 20.
4. Choose Your Desired Language:
It's time to select your language by clicking on "add language" from the
After LangShop has provided you with a selection of languages, click on "add language" to select the languages you want to learn.
Just select the categories you wish to translate and click Next to start the auto-translation process.
5. Translate Categories:
You must modify your target languages once you've decided to translate your Shopify store.
Also, you must delete or unpublish all active target languages to achieve the same result. By simply clicking on it, you may do the same.
In the upper right corner of your Shopify app, you'll find the 'Unpublish' button.
6. Publish The Language:
Langshop takes some time to process your information in the background after you've chosen your desired language translations.
After that, you're ready to expand your company beyond borders.
Isn't it true that translating your Shopify store just got a whole lot easier?
You can effectively strategize your campaigns now that you have the option of translating your material according to the area.
The sky's the limit for your eCommerce store when you have Shopify translation in your toolkit.
Best Shopify Multiple Language Apps
Here are some of the best Shopify multilingual apps that we suggest you use which also make your work a lot easier.
Also, your customers can easily understand your page's content in their native language.
1. Multi Lingo: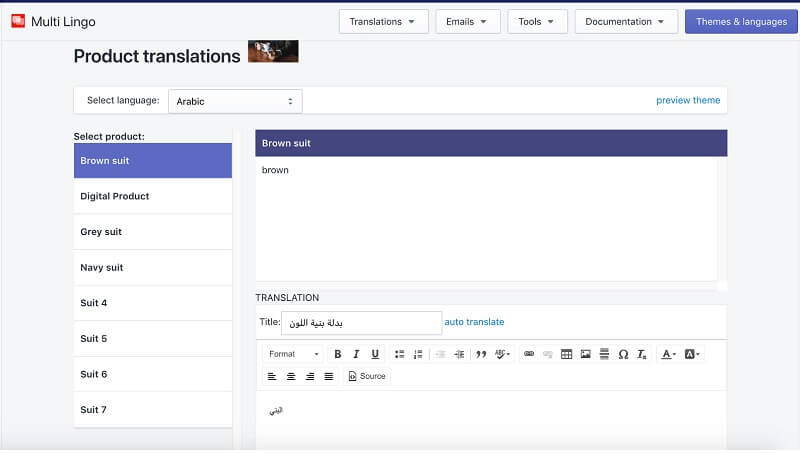 Multi-language is a dependable translation solution for your Shopify store that lets you translate static text for a pre-existing layout.
Multi Lingo's ease of use makes it a dependable alternative for translating themes.
You select a theme that needs to be translated, and you obtain a multi-language duplicate of the theme, allowing you to enter translations.
Let's look at the advantages and disadvantages:
2. G | Translate:

This app is well-known for successfully translating website languages, and GTranslate is popular for its versatility in translating into a wide range of languages.
Automatic translation is possible thanks to a plugin that works with Google Translate and a Multilingual store.
This plugin also has a number of membership tiers to cater to the needs of different shop owners with varying business sizes.
3. Langshop: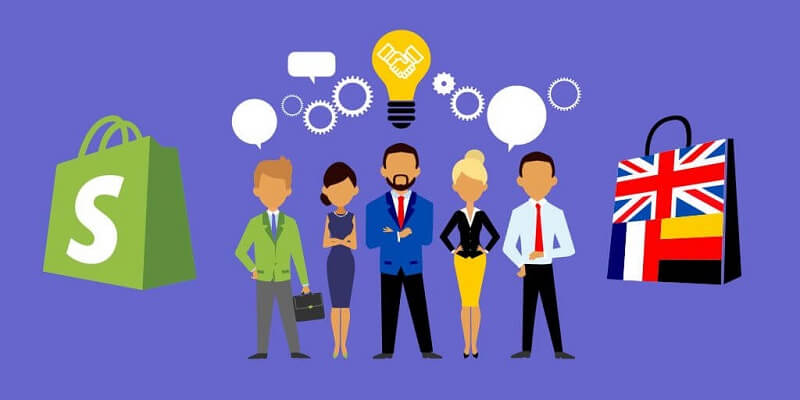 This is another great app to take into consideration.
LangShop is a platform that enables simple translation across multiple languages.
Surprisingly, vendors do not require any coding knowledge to use LangShop.
To meet the needs of its worldwide consumers, this plugin also provides extensive support.
Conclusion: Shopify Multiple Languages Store
That was all about how you can build a successful multiple languages Shopify store.
As we have shown above several other methods, too such as translating your page with adding a theme, creating multiple stores, and using an app.
But the easiest way to make your Shopify store multilingual is using an App method.
And this is the best way to expand your audience and grow your sales.