Hey guys, In this article, I have listed the 4 best free VPN services that you can use without worrying about safety or trustworthiness. So keep reading.
Everybody out there loves everything that comes for free. Whether it is just a free lunch or a free gadget. When anyone gets anything for free, then there is no question of denial and the same can be said about VPNs.
Most of the people scouring the internet for VPN think why to pay for yet another software if they can get it for free this is true to some extent.
You really don't need to pay for a VPN since there are many good-quality VPN software solutions available in the market for free.
We can understand your temptation to choose any free VPN but at the same time, it's worth exercising some caution too.
If you are looking for a VPN just for adding an extra layer of security when you use public wi-fi on your laptop or on your mobile then there is no denial in the fact that a free VPN can easily do the job for you.
And with more people looking forward to working safely while using all sorts of apps and games for entertainment purposes, there is no surprise as to why free VPNs have become so popular.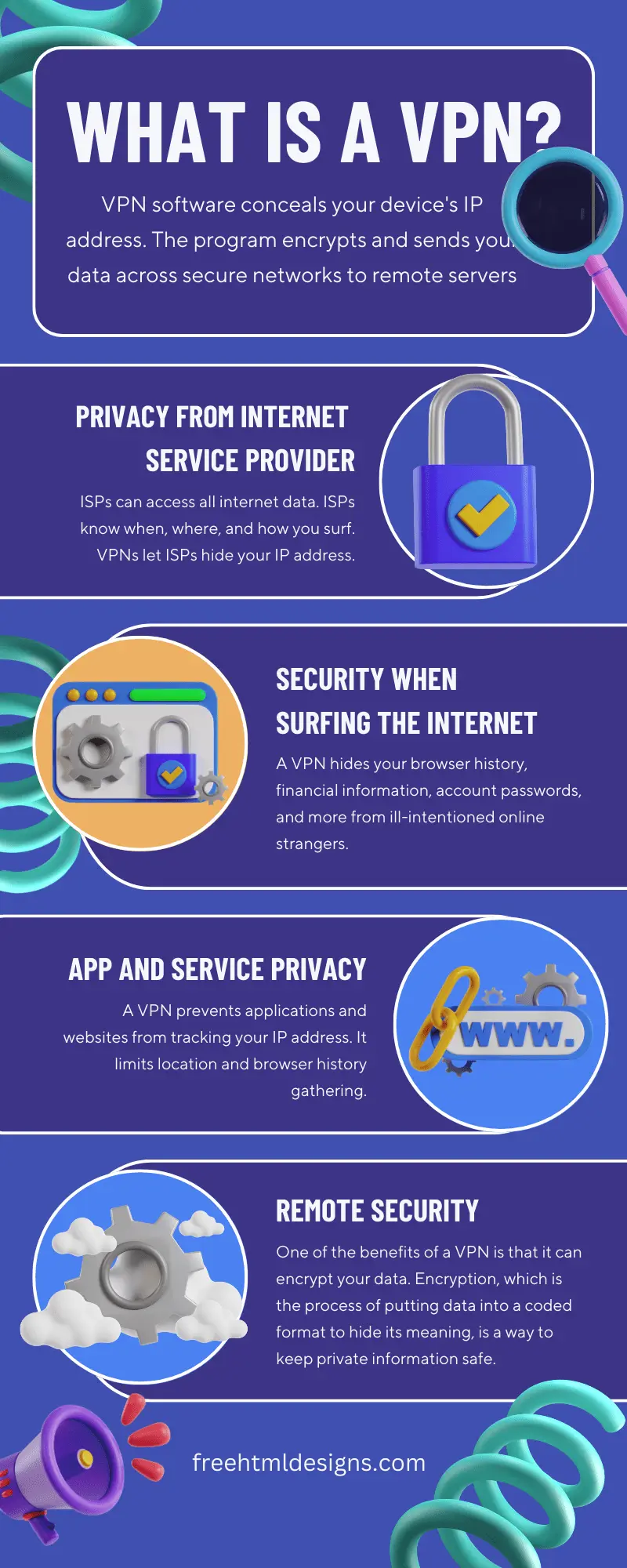 This blog post talks through the list of best VPNs. So let's start.
List of The Best Free VPN Services:
1. ProtonVPN
3. Windscribe
4. TunnelBear
1. ProtonVPN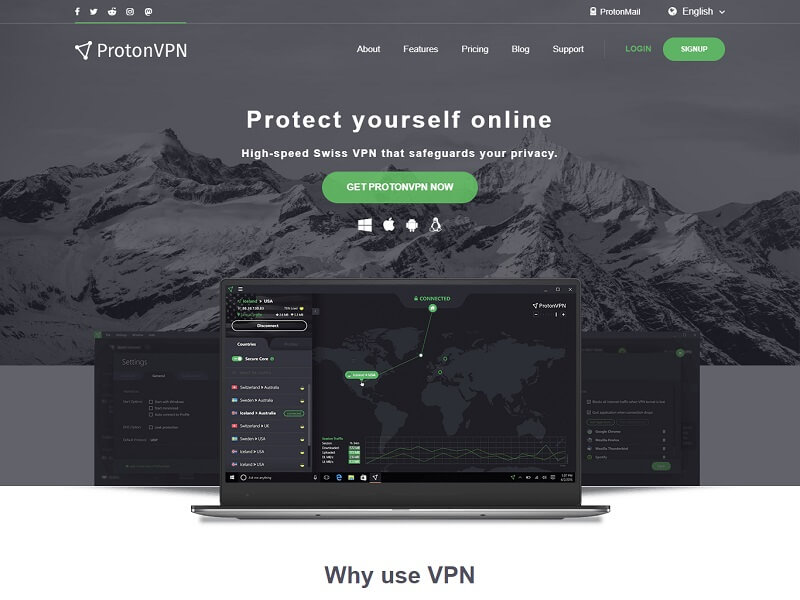 When you will be scouring the internet for the best VPN for free then there are maximum chances that you will come across ProtonVPN.
Before providing this list, we have analyzed more than 200 VPNs and we have found that ProtonVPN deserves to be on the top of this list.
The best part about this free VPN is it supports all the OS and there are no monthly data limits, provides great privacy, and even offers a full feature set in the free version.
This means that even while using the free version of this VPN, you will be able to enjoy the premium features. This is one of the best things about this free VPN that makes it stand on the top of the list.
2. Hotspot Shield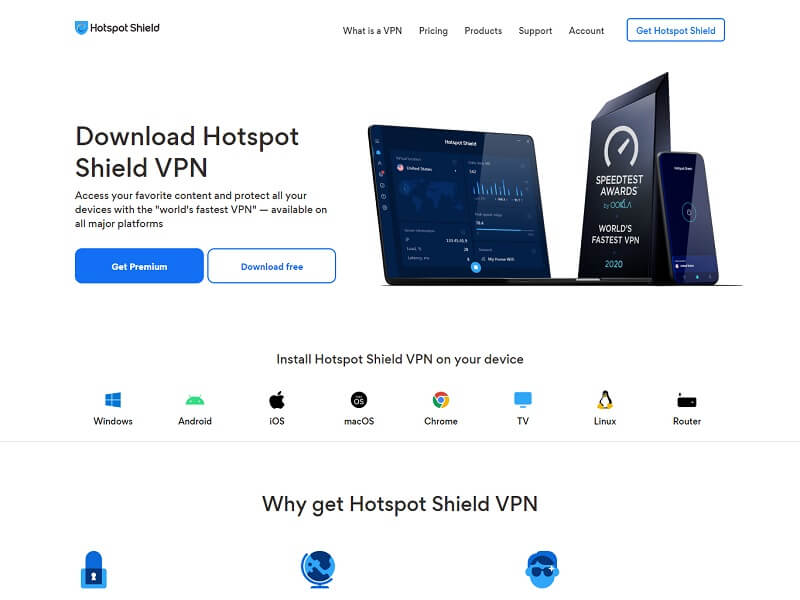 The best part about this VPN apart from being free is it's really easy to use and it will not give time for you to have any type of aversion for this free VPN.
You can download this free VPN and get started in a couple of minutes, even if you have never used a VPN before.
When you will be using this free VPN, you will get a 500 MB data limit and in addition to this, you will get almost all the premium version features without paying a single penny.
It requires a simple setup and in addition to being easy to use, it is one of the fastest VPNs available in the market.
So, if you want to enjoy the premium features of a VPN without paying even a single penny then you can go for Hotspot Shield Free VPN.
3. Windscribe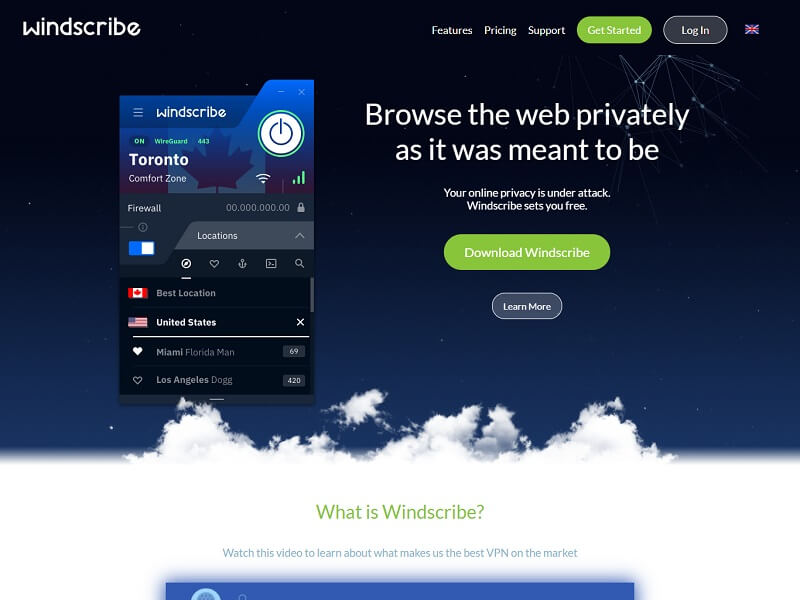 Most people are always worried about the security of the free VPN they are using and if you are in a similar situation then you should stick with Windscribe Free without any second thoughts.
Just like all the free VPN Services listed in this blog post, even this free VPN support all the OS and the data limit provided in the free version is around 2-10 GB per month.
If you want more data limits then you will have to buy the paid version of this VPN.
The best part about this VPN is its sterling privacy policy and just like the VPN before this, Windscribe Free is also easy to use and it even works with Netflix.
You can thank its generous data allowance and easy-to-use features that have made this free VPN a go-to choice for everybody out there looking forward to a free VPN.
4. TunnelBear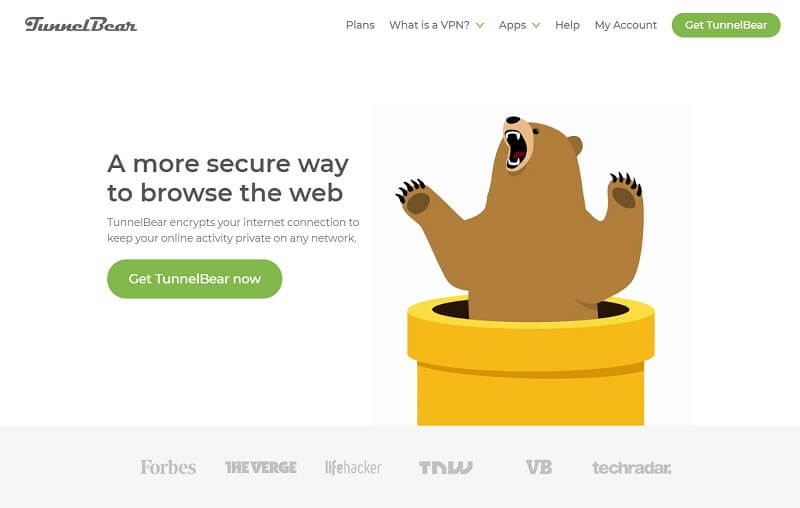 If you are a gaming fiend then you must have seen ChocoTaco promoting this free VPN on almost all of his videos. Well, there is a reason behind this.
TunnelBear might have a peculiar symbol of a bear but you should know that it is the strongest free VPN on our list.
If you are worried about identity theft then you can use TunnelBear as it protects your identity with ease and you don't have to pay anything for it.
When it comes to data limits, then TunnelBear can offer you around 500MB of data per day.
One of the best things about TunnelBear is it's really user-friendly and it has both mobile and desktop clients. In addition to this, it has decent speed as well.
If you are looking for a free VPN then you should first analyze the purpose of using the VPN and only then you should stick with a free VPN otherwise, you should pay for a VPN and then use it.
Author Bio
Emma, an editor at MyQbHosting, enjoys writing on different topics regarding the use of QuickBooks desktop hosting and quickly becoming one of the most innovative hosting companies.