In a world where digital marketing is becoming increasingly popular and necessary, market players are looking for various means to optimize their content. Thankfully, online entrepreneurs are now getting used to the idea of passing sensitive messages to their customers via sleek photos. But the problem with some of these stock photo websites is that you have to pay heavily before you can have access to their photos. As such, aspiring, startup businesses are unable to utilize them. Why spend hundreds of dollars to get good images when you can actually get them for free? Here are the best free photo websites you can use on your site.
1. StockSnap.io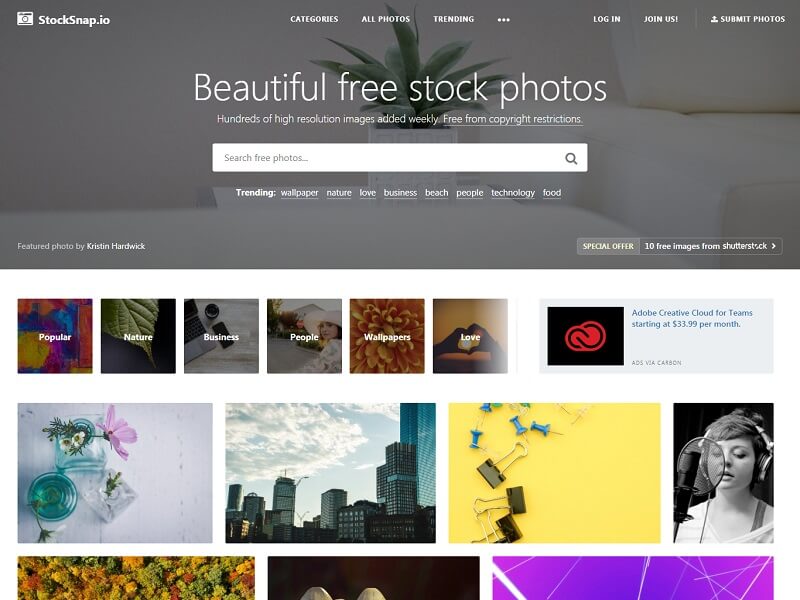 StockSnap.io is home to thousands of high-resolution pictures and free stock images. This site should contain an image that fits what you are looking for. The quick search feature will enable you to crawl through its large database to look for whatever you seek. In split seconds, you can run a successful search. Not only that but the website is also equipped with other advanced features like a download and view tracker, hinting you at the most popular images.
StockSnap releases new images in their hundreds every day. No attribution is needed to use these pictures.
2. Pexels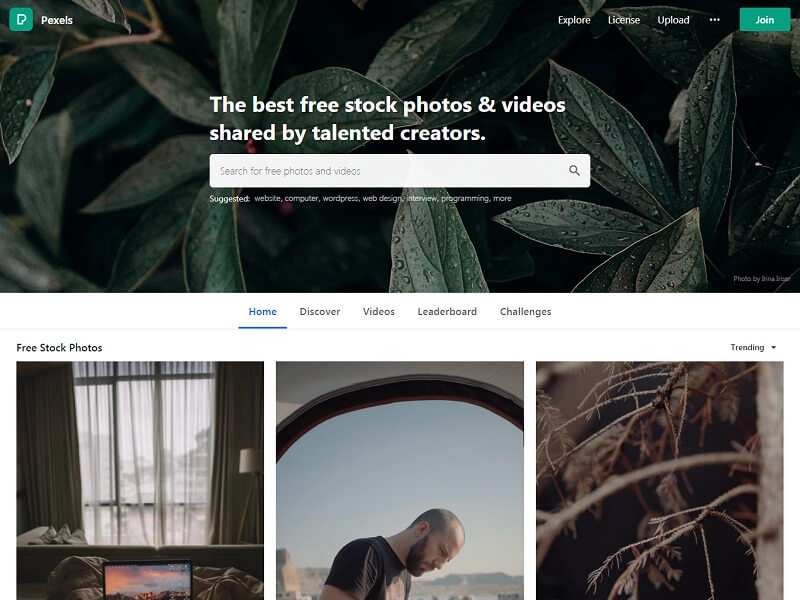 Pexels offers high-quality, as well as zero-cost photos that are under the license of Creative Common Zero. They have photos that cut across a wide spectrum of life. That means your chances of coming up with any image are very high. All the pictures have been tagged, so you can easily discover them via their discover page. Why not give Pexels a trial today to see if they have what you seek?
3. Unsplash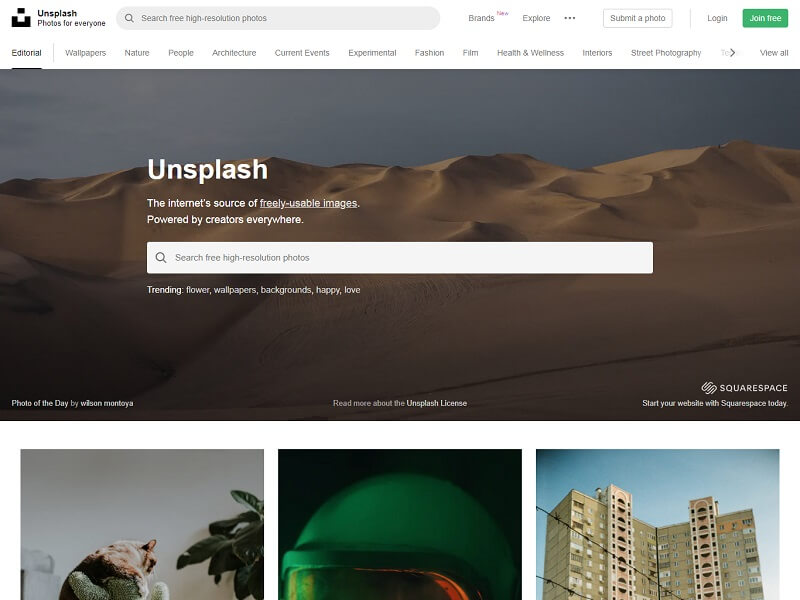 Unsplash has been a household name in the business of serving its users with amazing images over the years. It has earned itself the reputation of being known as one of the reliable platforms people run to when they need good images urgently. The administrators of Unsplash are fond of combing through recent submissions, allowing them to feature the best images there are on the internet. You don't have to pay a dime, as all the images have been released through the backing of Unsplash.
4. Burst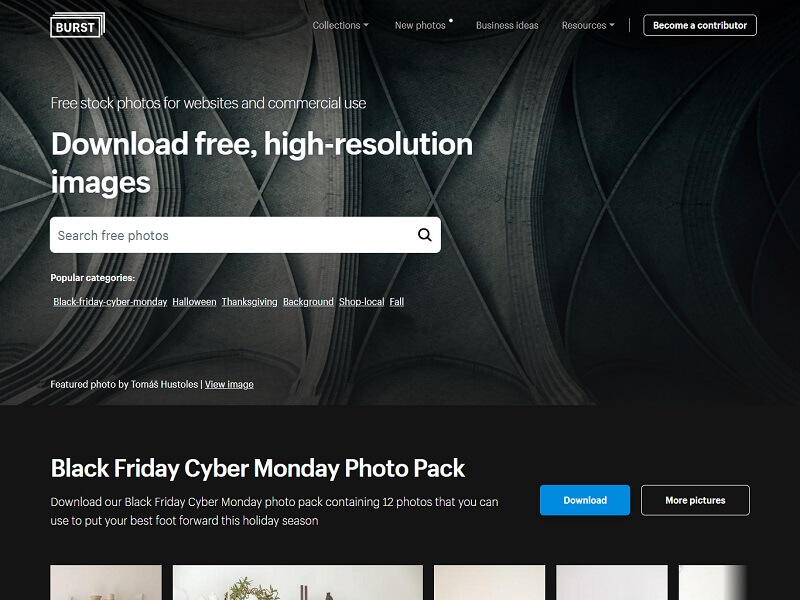 This is a Shopify resource that provides users with free stock images to run their businesses. Part of Burst's photos is licensed under the Shopify photo license, while the others are licensed under Creative Common. The goal behind the launch of Burst is to help businesses with improved websites, and products, as well as better marketing campaigns. A host of their photos were snapped by professionals and themed for business niches. You will find images in just about any niche you are looking for. If you want generic photos, you can also find them.
5. Pixabay
If there is anyone place where you can be sure of coming across countless free stock photos on the internet, it has to be Pixabay. This site equally contains art illustrations and vectors. No need to bother about paying for the pictures because they are released under Creative Common. Regardless of whatever niche you are in, you will find your type of photos. Leverage Pixabay large, impressive photo database to look for what you want.
6. Gratisography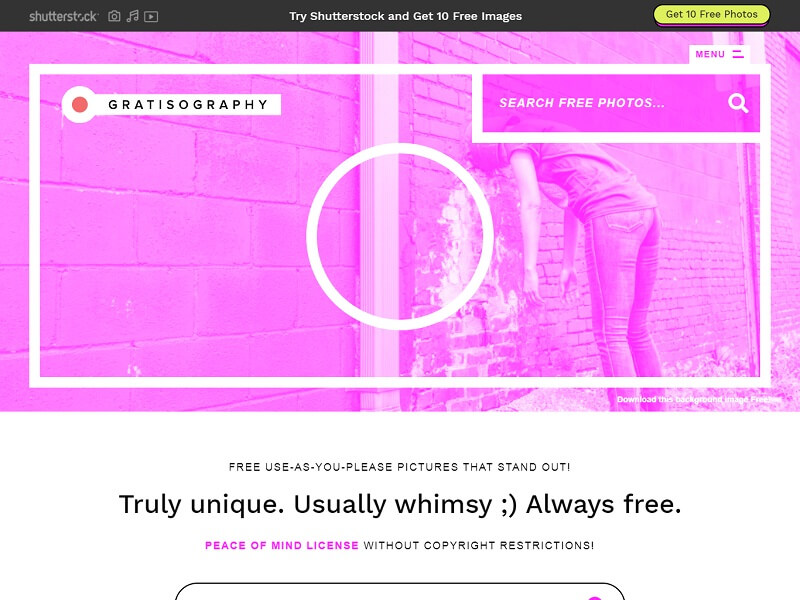 Are you looking for high-resolution images for your commercial and personal projects? Gratisography is the answer to that question. It houses several thousand photos for various categories. All of the pictures are free. Gratisography never lacks exciting pictures because new, amazing photos are included every week. You can use these pictures without any fear of copyright restrictions. Browsing through their images in search of a suitable option shouldn't take you long due to their super-search features.
7. Picography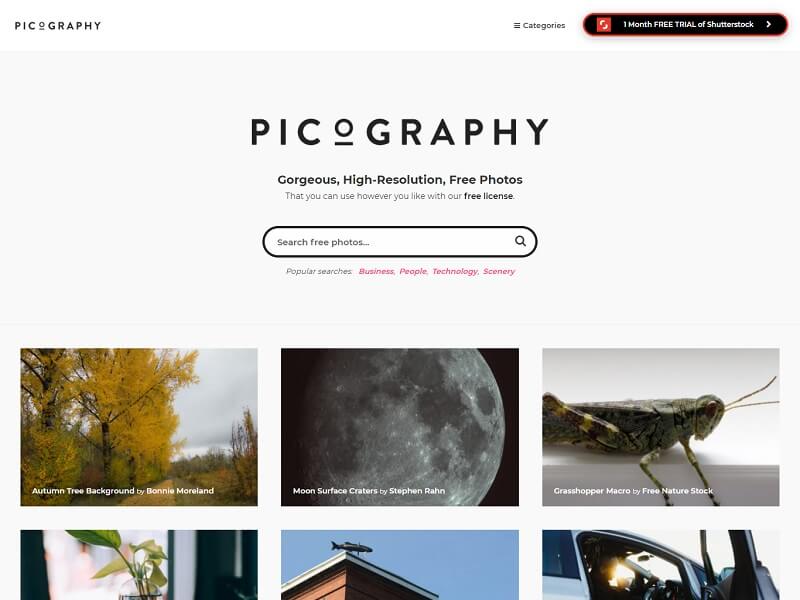 Not too many free photo websites can compare to the beautiful images you can find on Picography. This is where you come across incredibly sleek photos for no cost. Yes, you need not pay a dime before you can use them. Whether it is for commercial purposes or personal purposes, these pictures are well worth the effort due to their high quality. Why not take your marketing campaigns to another level with Picography images?
8. Foca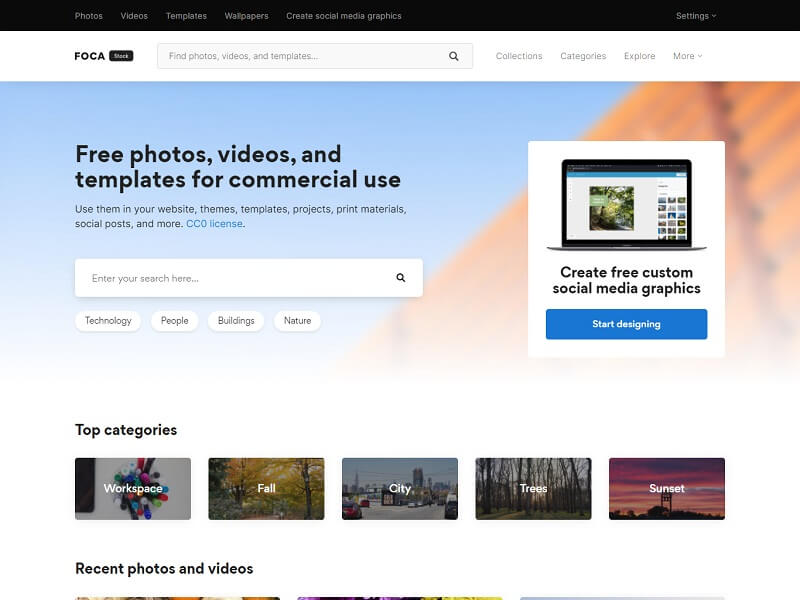 What a short name for a highly resourceful website. What you are bound to get from Foca is nothing short of endless possibilities. It has a collection of some of the most real and beautiful pictures you can ever find. The photos you find on Foca are products of Jeff's hard work. He seems to be more into workspace photography. So if you need an image that depicts an office environment, Foca is the best place to find them. The fact that you don't have to pay any money even makes it more fun. Hurry down to Foca and get some charming photos for free!
9. Picjumbo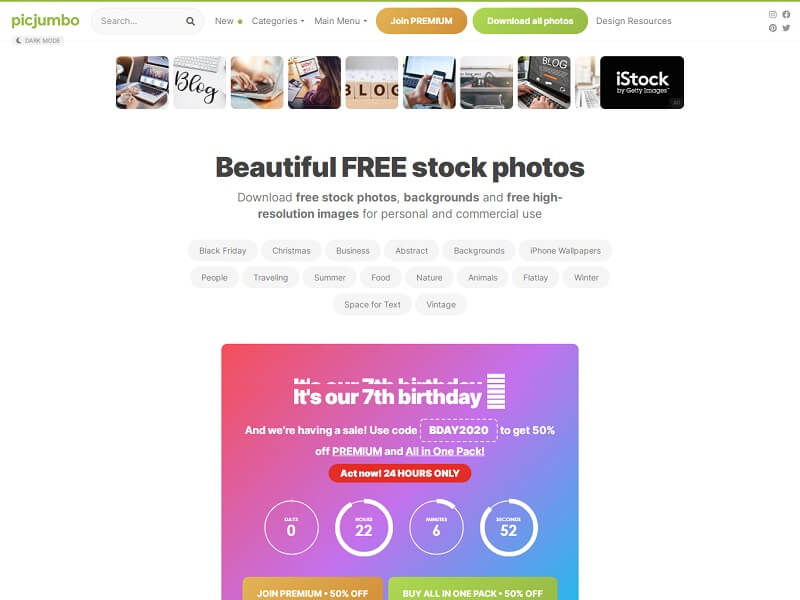 This amazing website is home to hundreds of thousands of free images you can use for your site. Ecommerce business owners are beginning to breathe fresh air with these photos. These pictures look sophisticated and can be used for whatever project you have, be it commercial or personal. The collections are large enough for you to find whatever you seek. And the fact that the website is being updated daily is another reason why you must find what you seek. Run through the free photos in their various categories and you would be pleased with the outcome. It is as simple as that.
Conclusion
You can hardly run a successful business on the internet these days without making use of images. Without images, no one will even realize your presence in the market. Somehow you need to deploy photos as part of your campaign strategy and for better representation of your products. That is how much help you can get when you use images for your online business. As if that is not enough, you can get these images at no added cost. Why not get started with your search now and see what you can come up with? These stunning photo databases await your sincere patronage.
Also, if you like this article on the best free photo websites then please share it with your friends and family.