Thinking about creating your own news portal? Thanks to the Internet, new opportunities to cover the entire globe have opened up. And interest in news portals continues to increase. News portals are often devoted to many topics: sports, politics, games, literature, fashion, culture, and others. To create a news website, the easiest way is to use a ready-made news website template. And the beauty of modern websites is in the simplicity of their creation. In fact, nowadays nothing is impossible. Especially when it comes to these best college website templates for creating a news portal.
The template is a set of ready-made pages with menus, header, side panels, footer, and main content. Of course, in the template, there are also contact forms, newsletter subscription forms, and many other means of promotion. And all this in a completely finished website, which remains only to be installed, configured and ran. No more wasting of your time and money. By using an HTML5 template, a site is created in a few minutes. Get inspired by this selection and make your choice. Created to meet the modern requirements, these templates have unlimited possibilities of customization.
And by creating such a site, you can take a worthy position in the specific field that interests you. Popular news topics require serious competition skills, so for a successful start, a lot of work has to be done. But by choosing the right template for a news website and having the necessary knowledge and tools, you'll greatly simplify your work. And you will get incredible aesthetic pleasure from working with the template you've chosen. In this compilation, I have gathered the coolest and freshest news website templates. All of them for various types of informational websites and various topics. Just pick the one you like the most.
1. Brave Responsive Multipurpose Website Template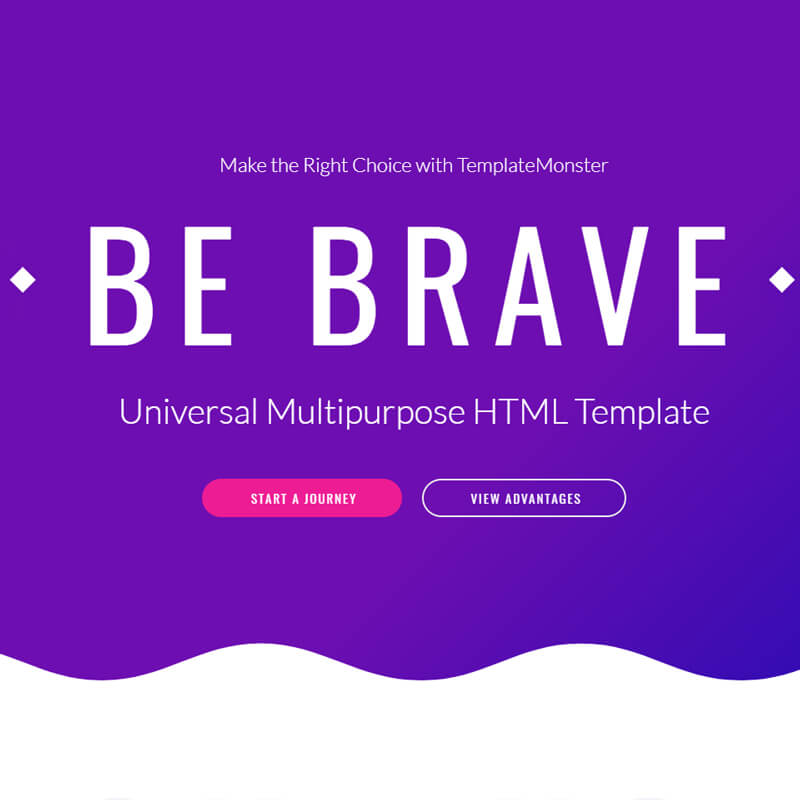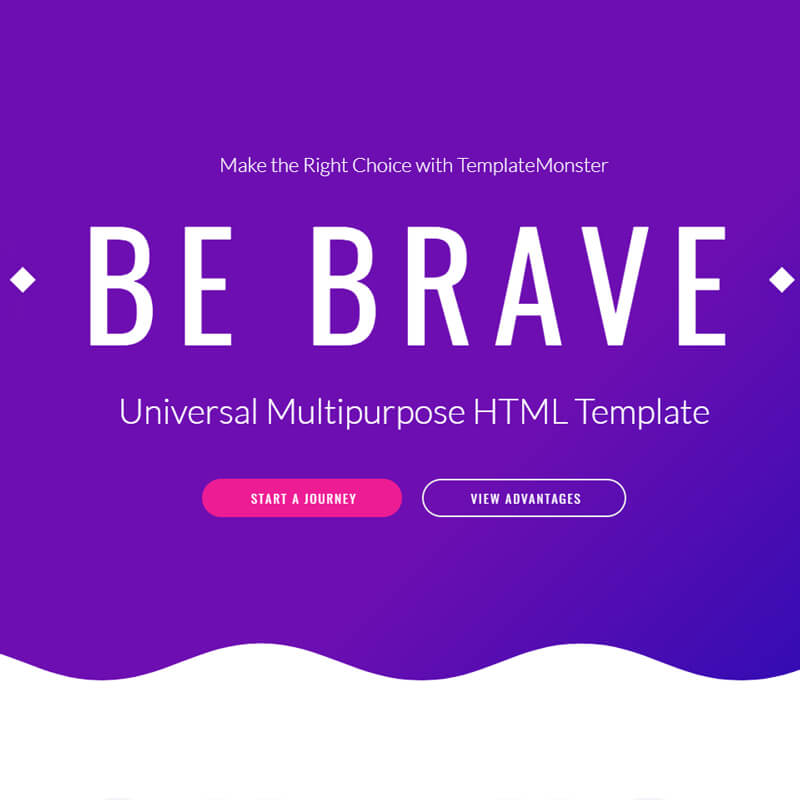 If you are interested in creating a multipurpose website, the Brave template is definitely worth your attention. This template supports various plugins, which allows you to add any needed functionality to the site. You can also tell interesting stories and provide the most up-to-date information about any world event. The other plugins that this template supports will take care of promoting your content. That can be also arranged by using the included ready-made page layouts. Easy navigation and SEO optimization are also included. The Brave template will allow you to climb to the top of the news world.
2. 24.Storycle – Multipurpose News Portal Elementor WordPress Theme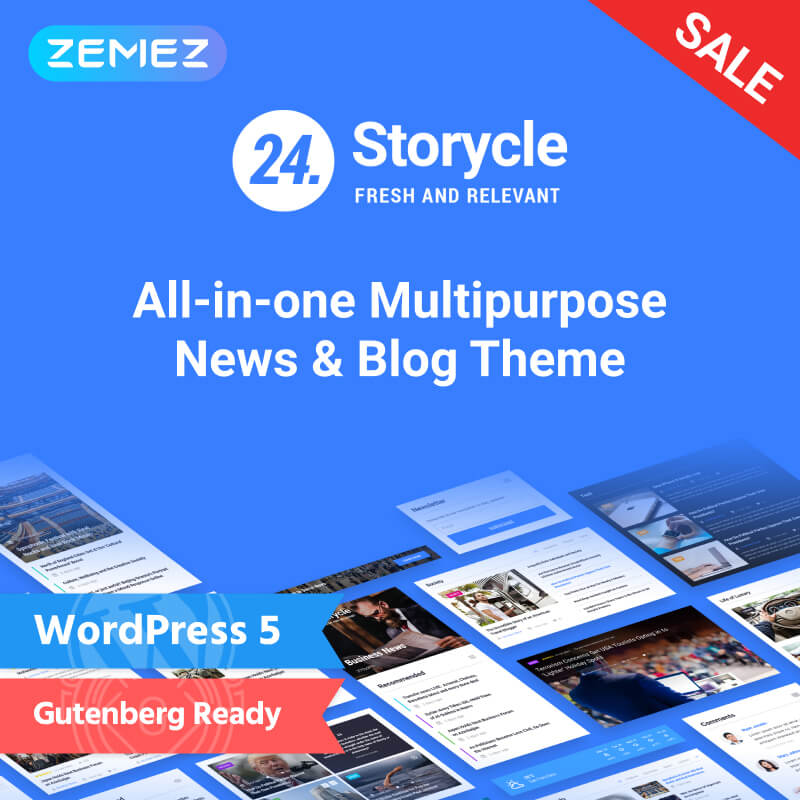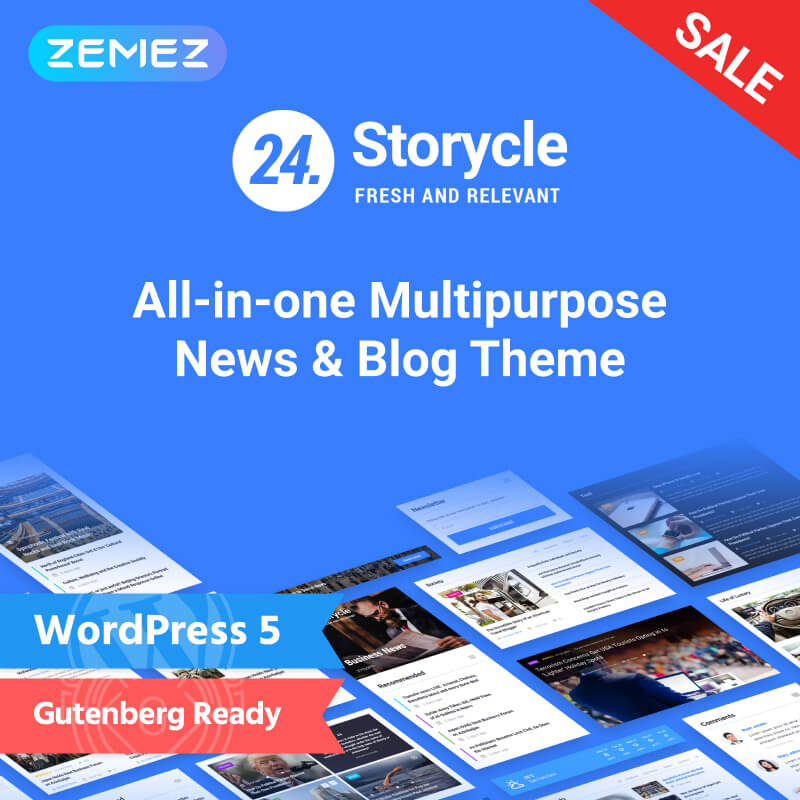 To develop an informational website using a 24.Storycle theme, you don't need to be a programmer. It's enough to use a designer with a convenient drag & drop interface or install demo content. Admin panel will allow you to customize the site in real time. In addition to audio and video integration, you can also add Google maps and eCommerce functionality. This will help to receive payments and sell some items on the site. There is a premium slider to draw attention to the hottest content. Also, a cool main menu and convenient header. The 24.Storycle theme will be a unique solution for those who need an informational website with an emphasis on news content.
3. Gravitas Multipurpose Business Moto CMS 3 Template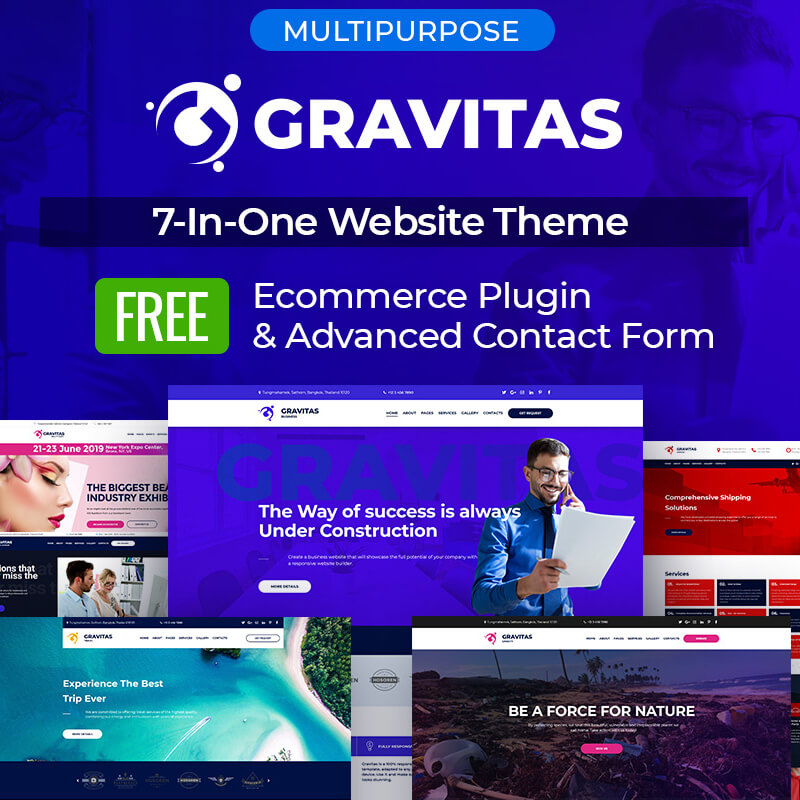 With the help of a cool drag & drop constructor, you can quickly create a simple business website or a news portal. To easily organize your content, you can use the categories of pages. Integration with social media plugins is also present. The possibility of selling items through the site is also there. And the theme will look just awesome thanks to the beautiful Google fonts, photo galleries, and neatly placed Google ads. With the Gravitas Moto CMS 3 theme, you'll be able to create a well-known business or an informational website.
4. 4News – News & Magazine Elementor WordPress Theme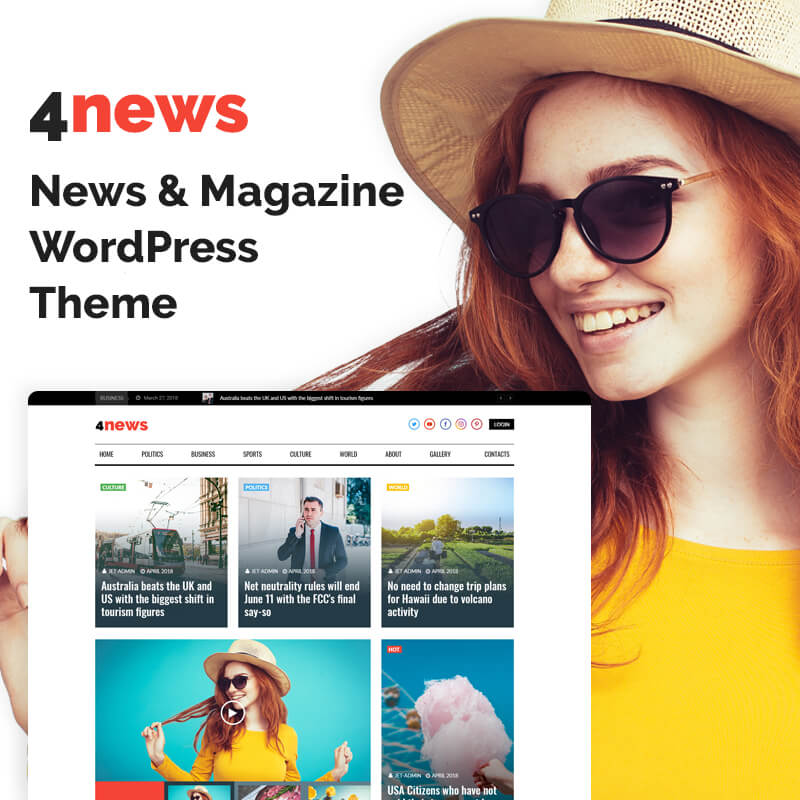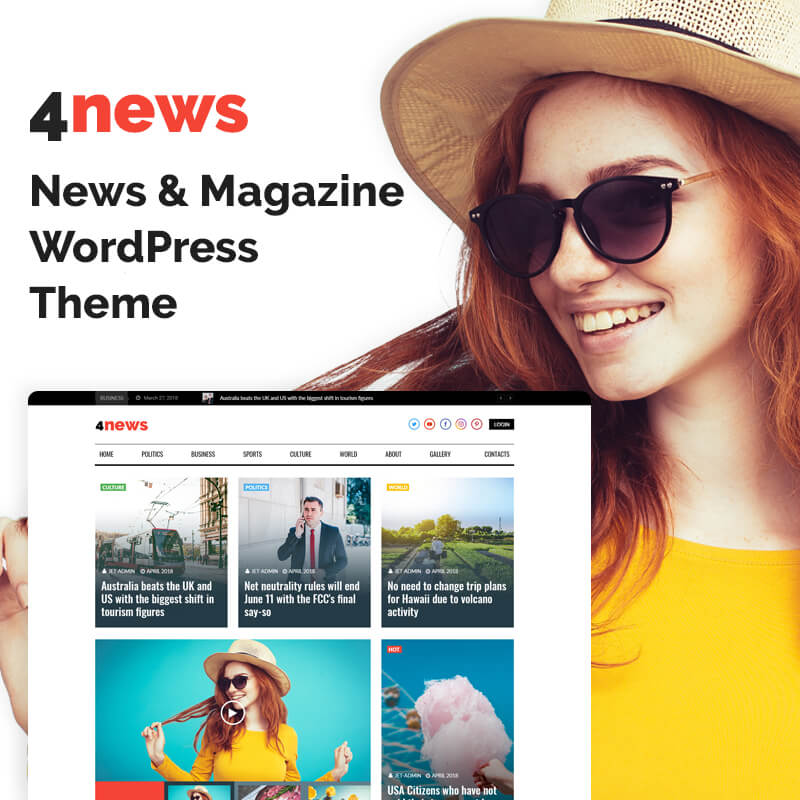 This theme supports one-click installation along with all the content for various news topics. It also has an integrated feedback system and a counter of views of articles. Various header layouts and customizable widgets. And built-in Elementor Page Builder will simplify the process of developing a site. The theme includes beautiful page layouts that can be customized to your taste. To draw attention to the special articles, you can use sliders, for which the stylish layouts are also provided. Also, the support for MailChimp plugin with help with the promotion. With it, you can easily organize a subscription to the newsletter. Don't hesitate and try this premium solution!
5. NEWSmaker – News & Magazine WordPress Theme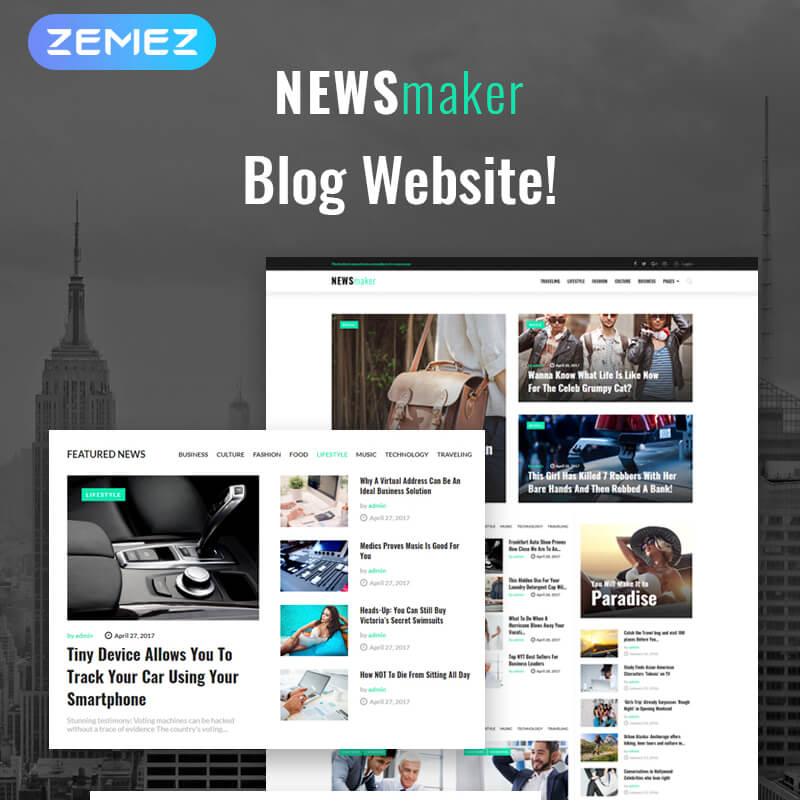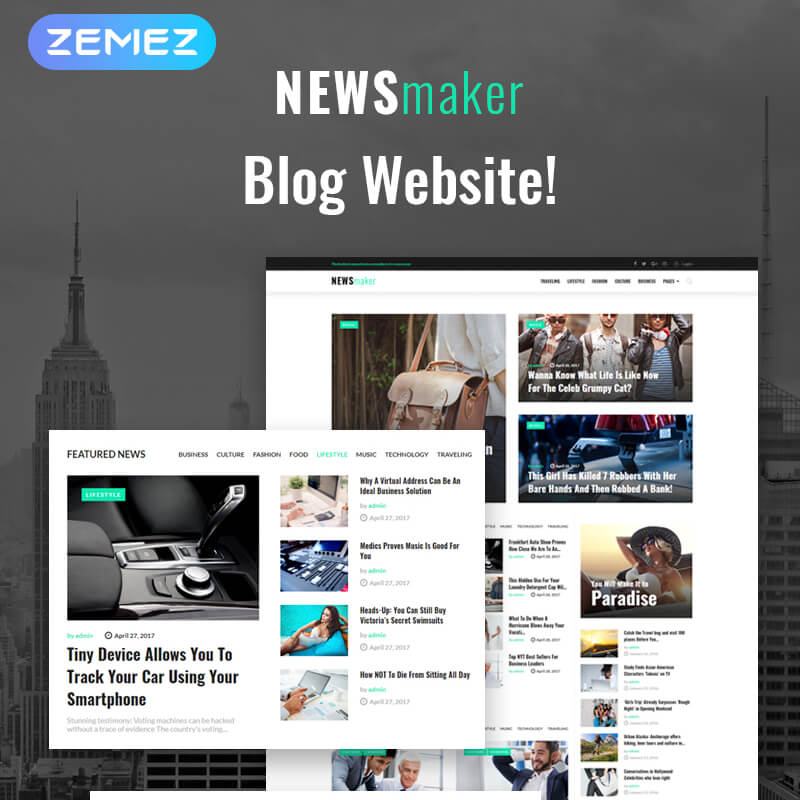 This is the theme that you can immediately install and use right away or customize according to your preferences. Also, you'll have access to the visual designer, which will simplify the whole procedure of development. And a wide range of options in the admin panel. All of this is available in a finished form so that you won't waste too much time. The content here is characterized by a special focus on easy navigation and reading. Support for Google fonts with customizable settings is also present. There's also space for Google ads. And full WooCommerce integration so that you can accept payments online and even create an online store. You will be surprised not only by the responsiveness of the page layouts but also by the amazing site load speed. All this will make NEWSmaker a perfect informational website theme.
6. MediaTel – YouTube/Vimeo Video News Aggregator Magazine WordPress Theme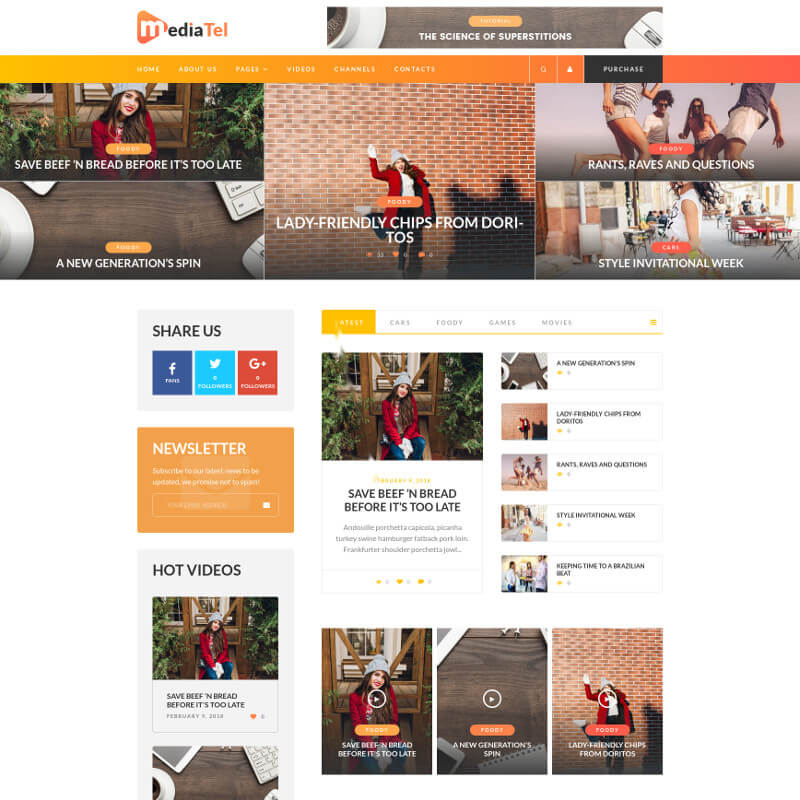 With this theme, you can create an influential informational resource that will fit your requirements. Its main feature is responsive design, optimized for mobile devices. The theme will allow you to add a system of reviews and comparison tables to the articles' pages. And it will also make sure that the content that is the most conspicuous comes first on the main page. The design also provides a lot of space for ads. The theme also has full WooCommerce support and SEO optimization. That's the perfect combination for the perfect video news portal theme.
7. Elena – Responsive Blog WordPress Theme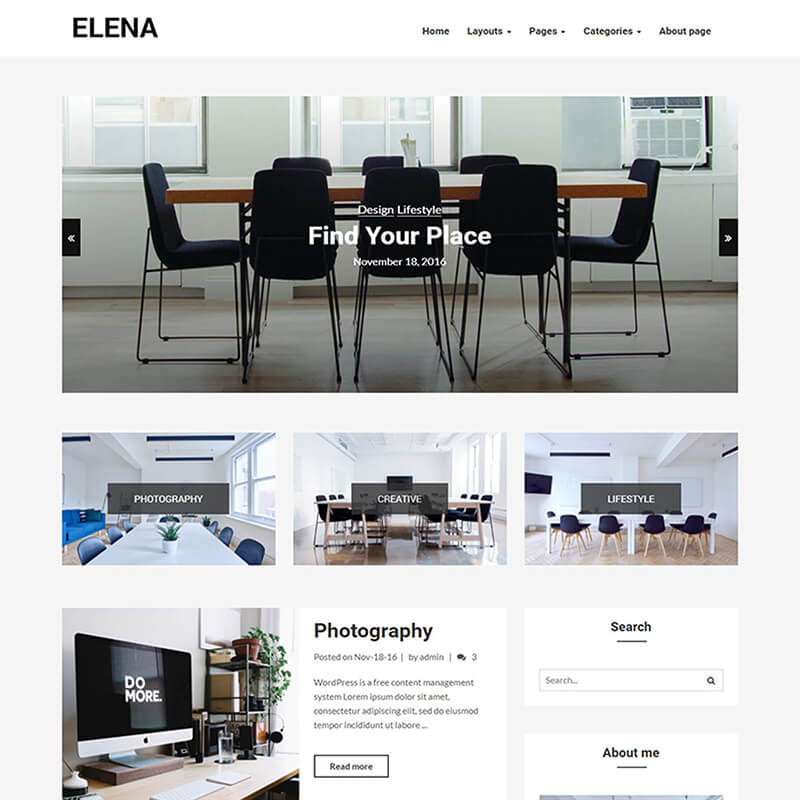 Theme design of this theme is responsive and quickly editable. It also supports a large number of color options and cool sliders to attract attention. With the support of a portfolio functionality with filtering, you'll be able to create a high-quality blog. With the help of widgets, you can add a comment section and social buttons for sharing. The theme has all kinds of built-in pages and is easily translated into any language. This will allow you to target different audiences. The theme uses a parallax effect to leave a pleasant impression from visiting the site. In addition, it's SEO-optimized and ready for promo work.
8. Vinews – Modern Media Portal WordPress Theme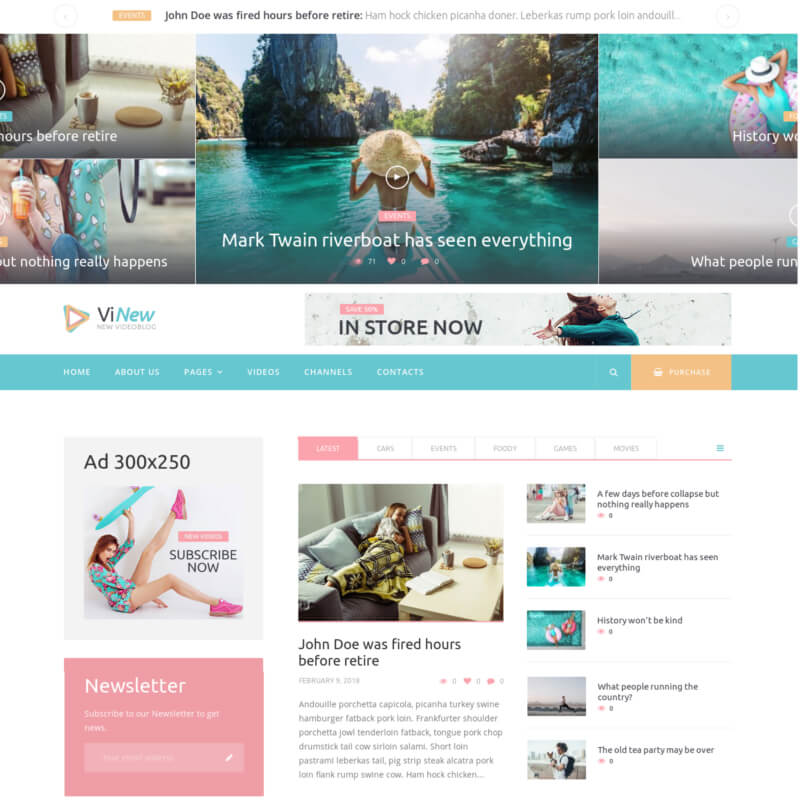 ViNews is distinguished from other similar themes by an elegant design. It can be improved by using the premium Elementor page builder and any needed slider plugin. To receive payments, the theme integrates the best solution for online stores, the WooCommerce plugin. The theme uses a nice main menu, a background with a parallax effect, stunning icons, and Google fonts. There's support for Google maps. You can use the Contact Form 7 Layout Builder to make it easy for you to get contacted and asked questions. Choose ViNews to get your news and media portal everything you need to work confidently.
9. Publicon – News Portal Elementor WordPress Theme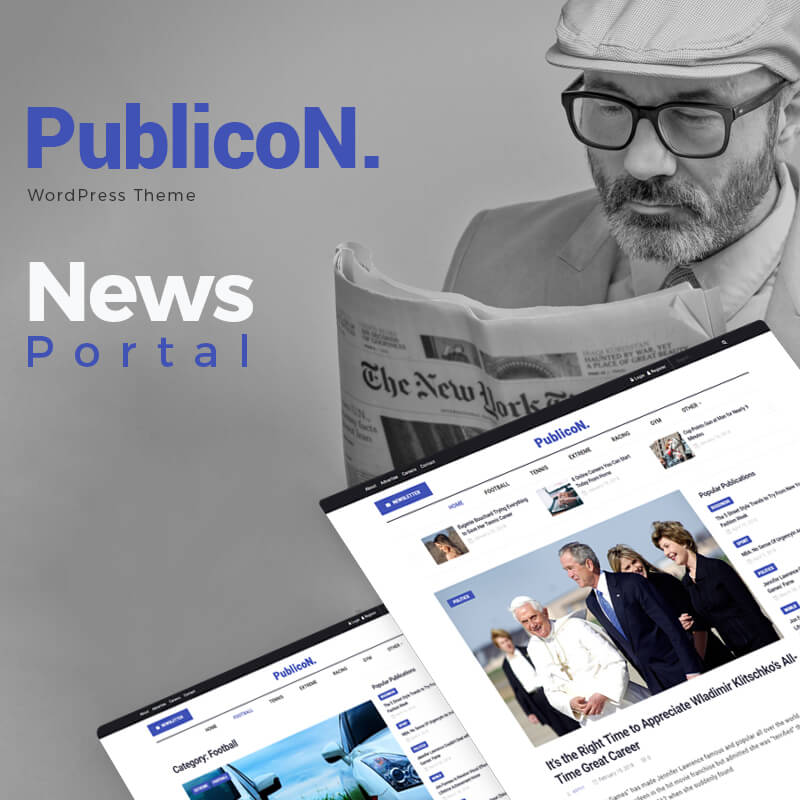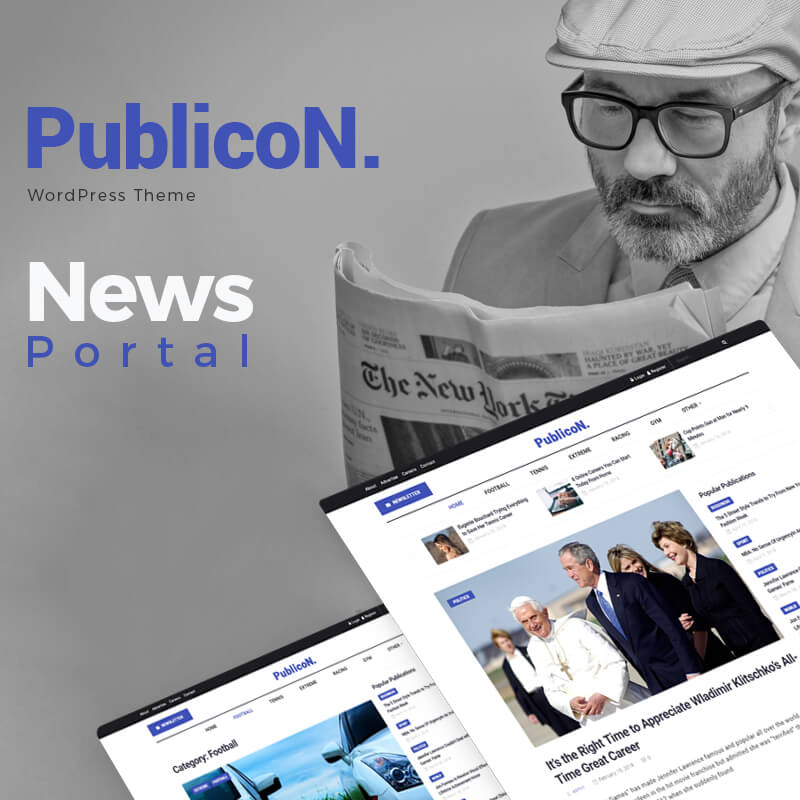 This is another WordPress theme for various news resources. The design is simple and clean, which will appeal to a large number of visitors. News can be divided into separate categories. And materials can be uploaded according to a predetermined schedule. The benefits of the site are supplemented by paid memberships functionality. With it, you can easily organize a subscription and membership system with privileged access to private content. This will help you expand the audience of potential readers.
10. Spectr – Magazine & Blog WordPress Theme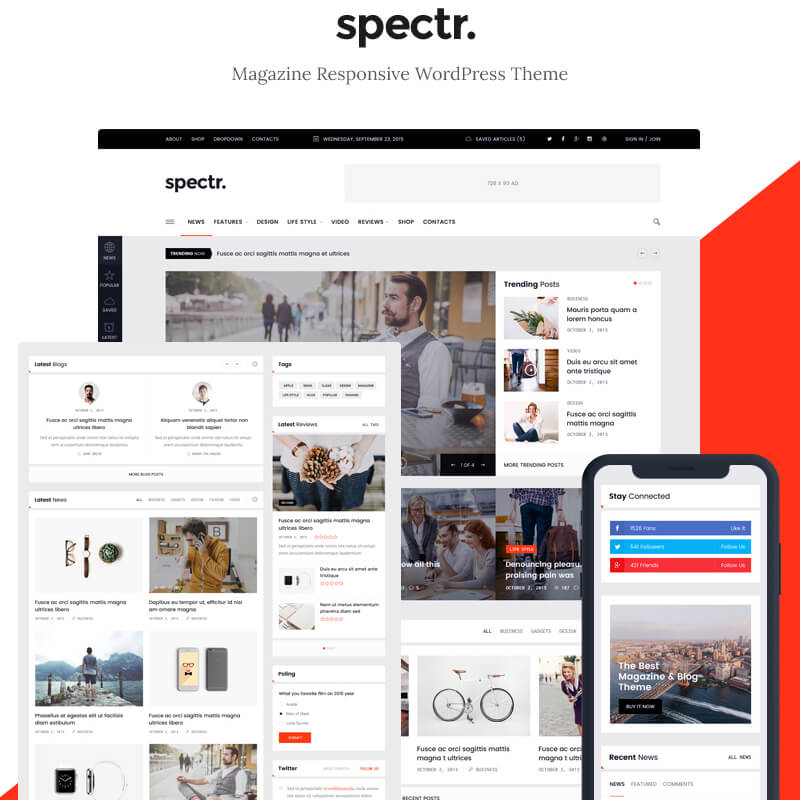 This theme will be the ideal option for a blog and/or magazine website. With the Visual Composer site builder and the shortcodes, you'll have the opportunity to customize the site and layout of each page as you like. And pretty quickly. Various supported grid and slider plugins will also help with this. Navigation is provided by a convenient main menu and cool CSS3 animation effects. The theme was developed on the basis of a powerful framework, and the code was written using the best practices of HTML5 and CSS3. This will allow you to optimize the site for speed. In addition, the theme feels great when working with different browsers and on various devices.
Conclusions
So, how do you like these website templates? Have you picked up a template for your informational website? I am sure that you have done everything right. You are literally separated from the finished website by a couple of minutes, so don't waste your time. Create a cool HTML5 website right now. I am sure that among these templates you'll choose the perfect one that will help you in your news business. If you have any questions about the design or customization of the templates, don't hesitate and write about it in the comments. Good luck.