Blogger the largest blogging platform which is actively running. Blogger platform where you can publish your content. It's free but if you want to run your own domain then you will need to pay. Blogger has a million users, easily customizable no coding required. You can add and edit and delete your post easily. If you are planning to start your own blog on blogger and looking for free responsive blogger templates then your search ends here. we have collected some stylish Best free responsive blogger templates for you which will help you set up a clean responsive and beautiful blogging website on blogger.
Also, See
Ratio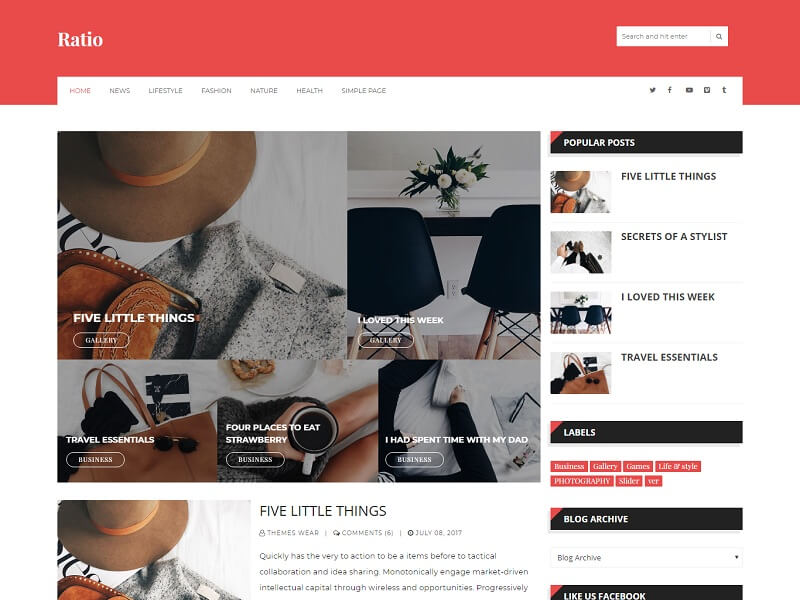 Ratio Is A Minimalist, Responsive, Seo Friendly Blogger Template. Using Ratio Template You Can Easily Show Your Stories, Express Yourself, And Photos.
True Blog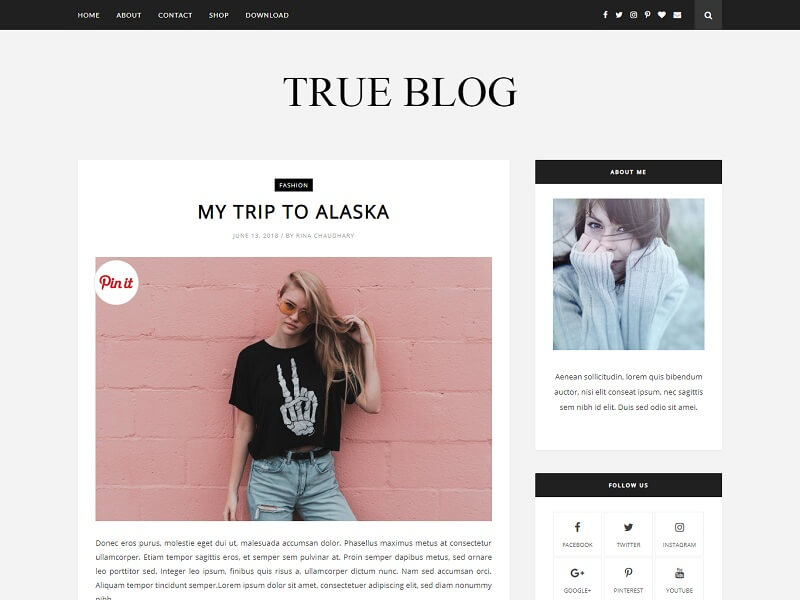 True Blog is a premium Fashion, Lifestyle, and Personal Blog blogger template, tailored to your needs and to the expectations of your clients.
Sora Paper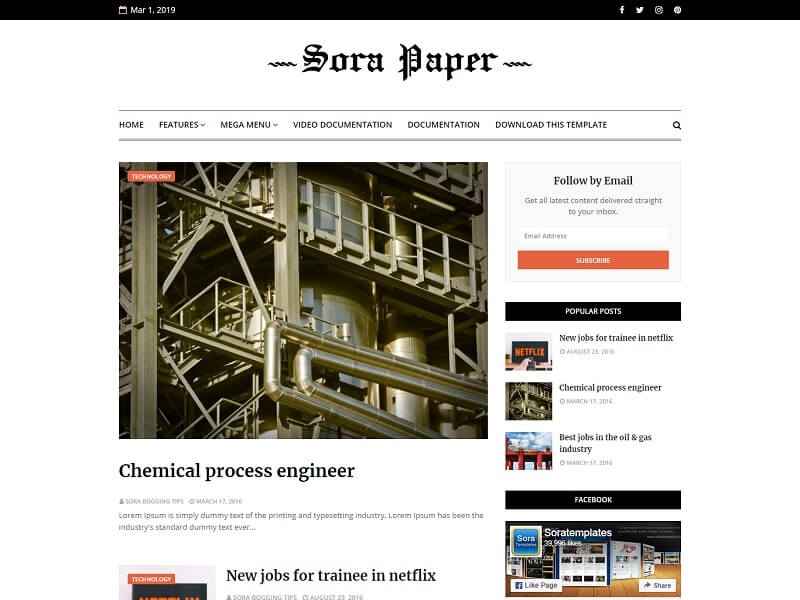 Sora Paper Blogger Template is a perfect blogger theme for showcasing a beautiful fully responsive design while sitting on a very secure and carefully written code base.
Vector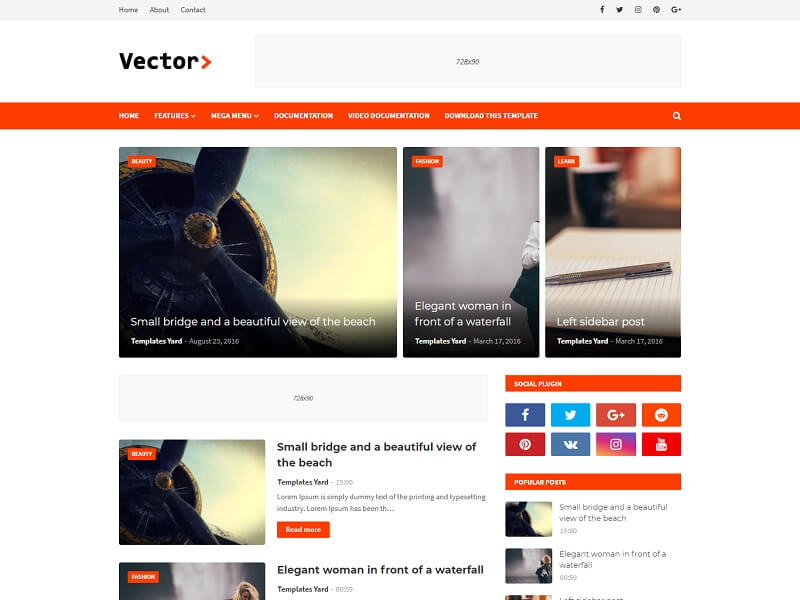 Vector Blogging Blogger Template is a Premium Blogger Template best suited for sites that deliver news about Technology, Fashion, Sports, Video, Healthy, Travel, etc.
Blog Coupon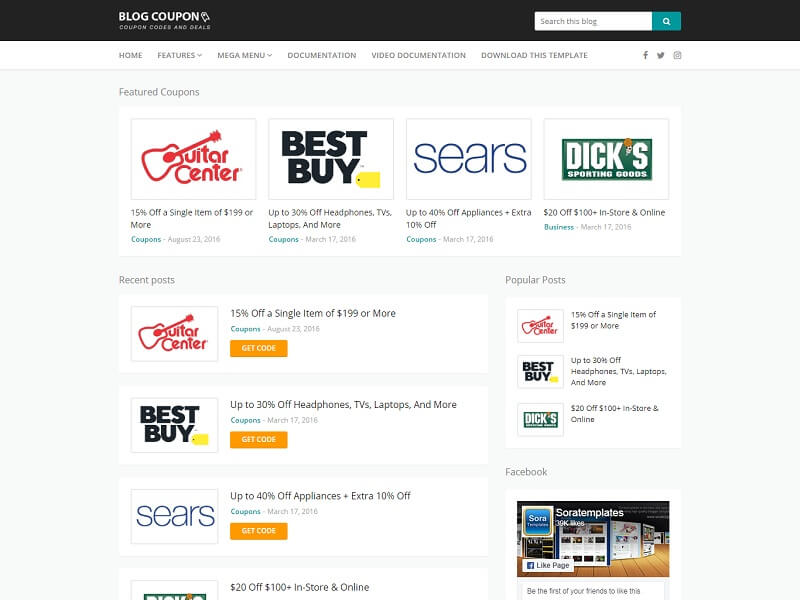 Blog Coupon Blogger Template is a responsive Blogger template that allows you to store coupons and promo codes from different brands and companies.
Elegance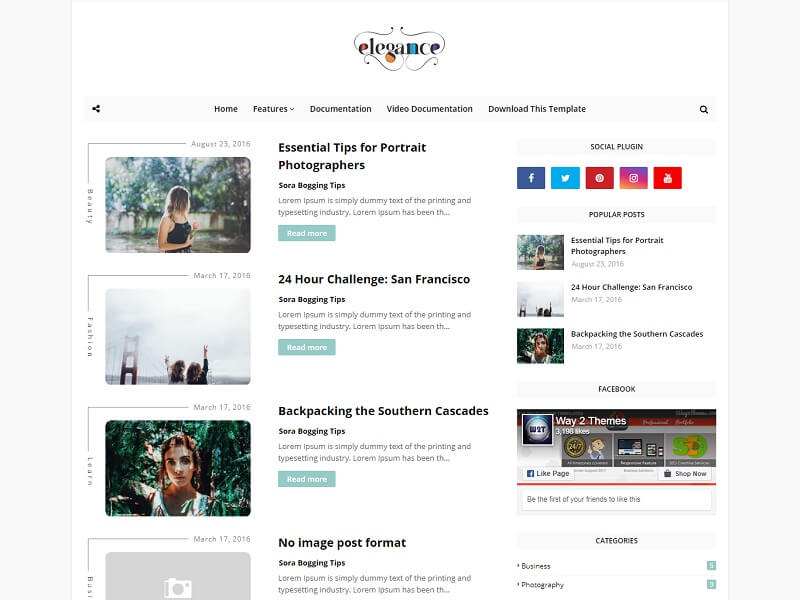 Elegance Minimal Blogger Template best suitable for fashion, beauty, OOTD, makeup, etc sites. It's very quick to load and has a pleasingly clean and minimal look that's ideal for Blog or Magazine.
Healthy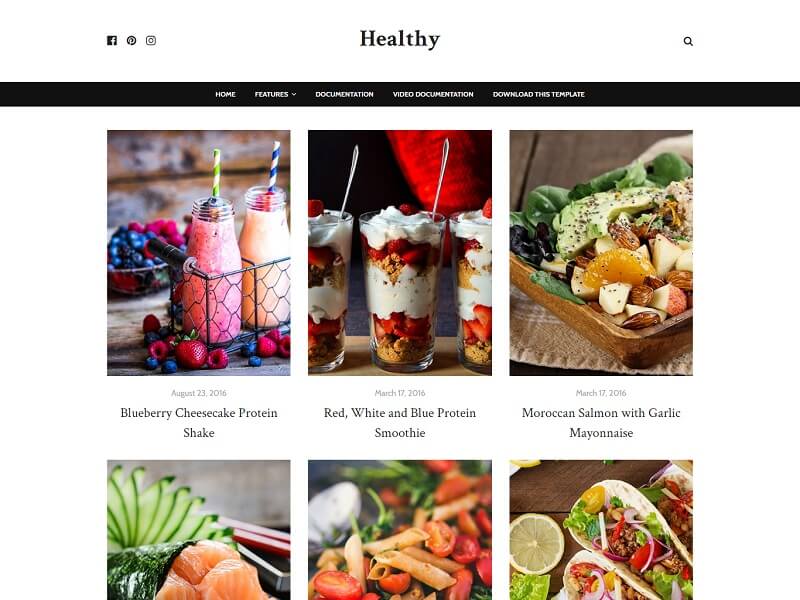 Healthy Food Blogger Template is a clean, simple, and elegant blogger theme for food blogs.
Espire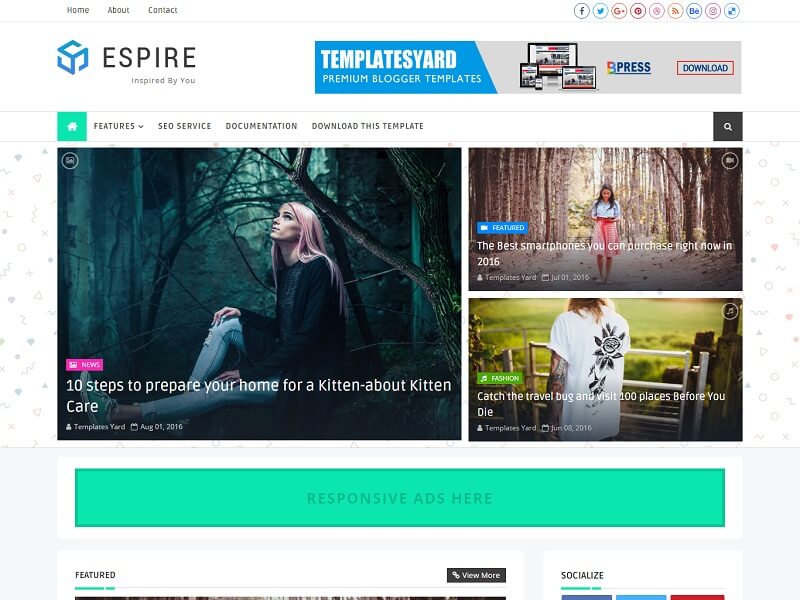 Espire Blogger Template is an easy stylish magazine responsive Blogspot subject that lets you focus on content material such as era, games like Solitaire, tour locations, films, blogger magazines, off, technology, and so forth. With an appealing coloration aggregate and inspires professionals and has many capabilities.
Icofp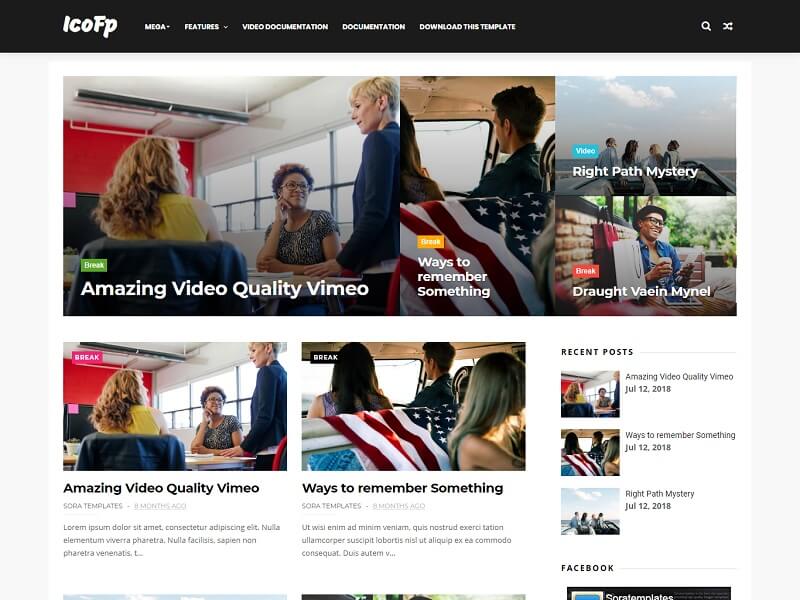 Icofp Blogger Template is a Blog & Magazine Blogspot theme for educational websites or an MBA pursuing scholar can use it to create a weblog for taking a look at motive and also ideal for blogs like financial planning, Lifestyle, Fashion, Games, Food, Blog, Health, Sports, Travel Technology, Business or Entertainment websites.
Fooddy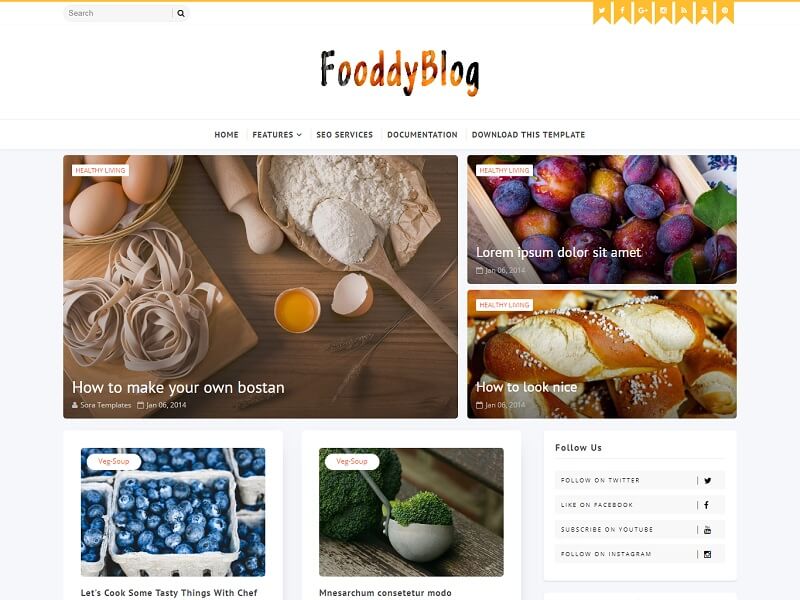 Fooddy Blogger Template is an expert food magazine and tempting blogging template with a specifically designed look and sense for recipes blogs and a custom recipe submit kind that features an extensive functionality to let you create a post that appearance's enthralling!
EveryDay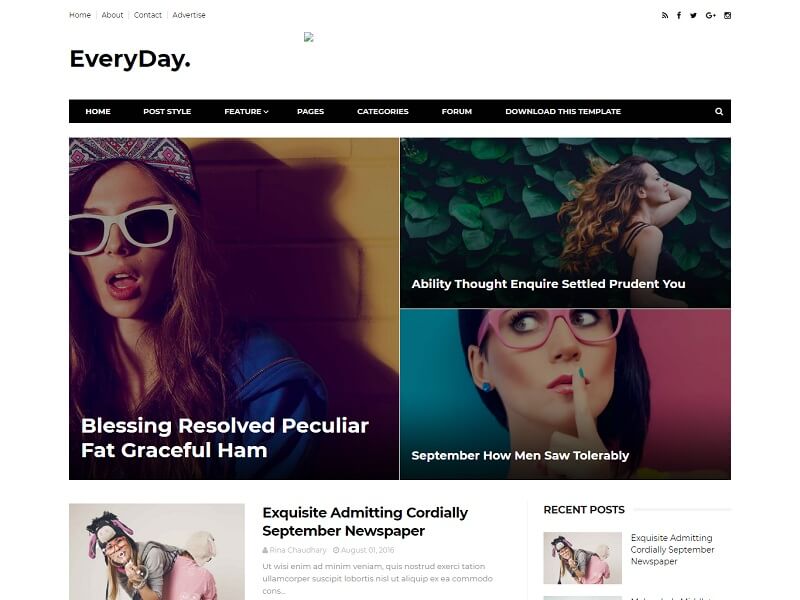 EveryDay Blogger Template is a smooth and easy template for blogger blogs. It is speedy loading and responsive in layout with the purpose to modify any display screen length. This template is excellently suitable for news, magazine, area of interest blogs, occasion blogs, tech blogs, fashion blogs, each day blogs, meals blogs, and many others.
SportsMag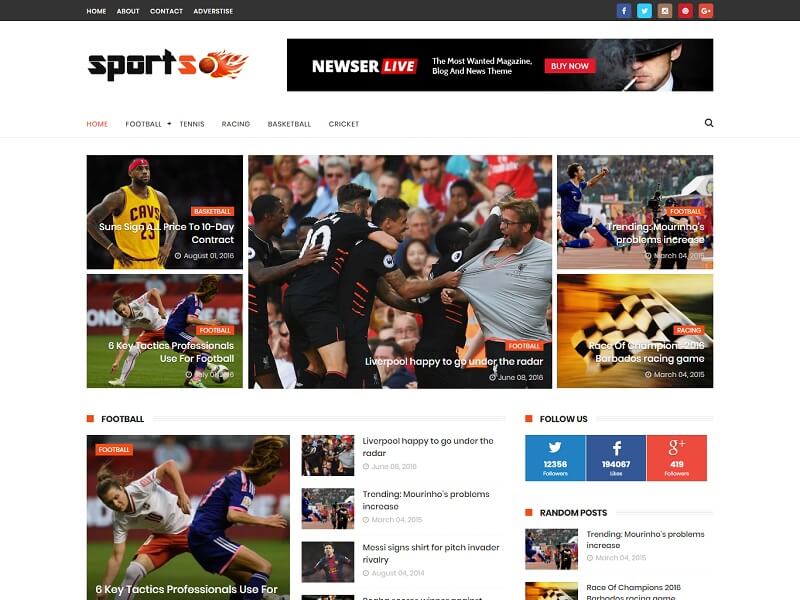 SportsMag Blogger Template is an excellent option available for sports activities-related blogs and is a high-quality sports blogger template. Probably the first-rate sports mag theme in case you are seeking to positioned up an authentic game mag transportable. It is a superbly designed multi-web page multi-reason Blogspot template, perfect for clubs, network centers, sports, and non-profit websites.
Nanopress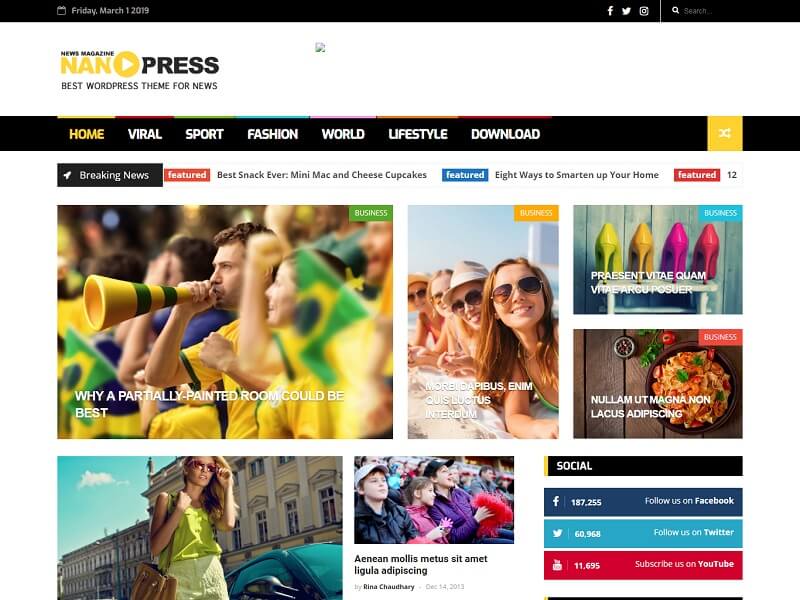 Nanopress is a simple, person-friendly, function-wealthy, rapid-loading, customizable, functional, and contemporary Blogger news, newspaper, magazine, blog, and publishing Blogger Template. This template is completely responsive, suits any size of a show from lower to better resolutions, and supports all modern browsers.
FlexMag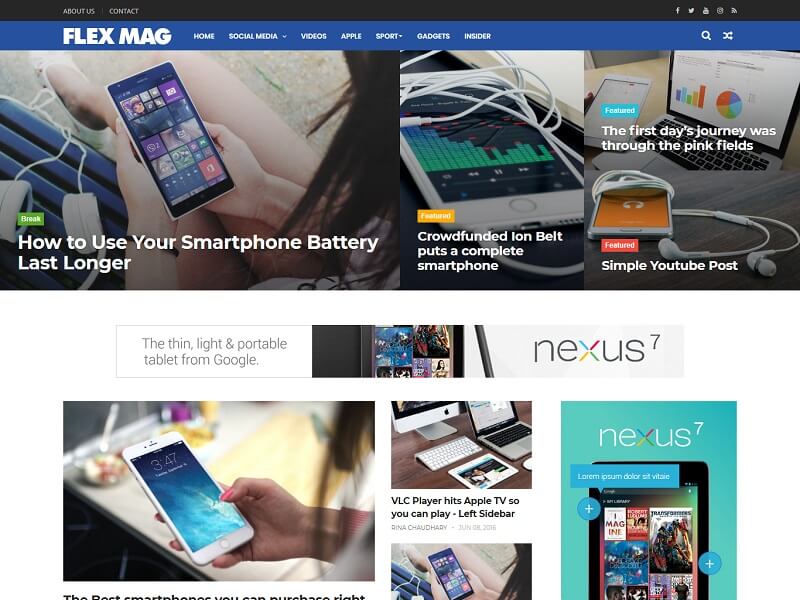 Flexmag is a Blog & Magazine Blogger template for Lifestyle, Fashion, Games, Food, Blog, Health, Sports, Travel Technology, Business, or Entertainment websites. It adopts a completely responsive design so that it will appear stunning on any device.
Daze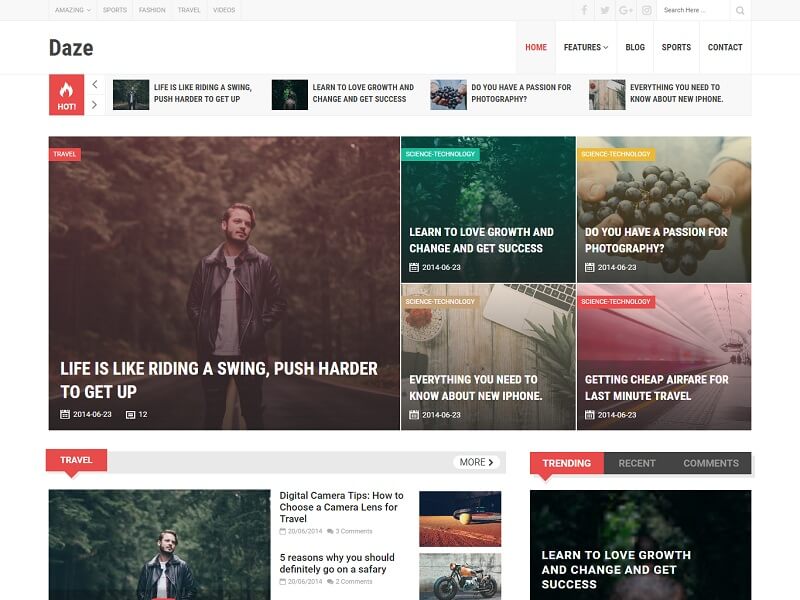 Daze Is Clean, Super Flexible, Fast And Fully Responsive Blogger Magazine Template, Best Suited For Magazine, News Or Blog Websites. The Template Include Lots Of Widgets With Many Style. Which Means It Will Keep Your Visitors Scrolling With More Content. The Template Is Very Easy Setup And Customizable.
Fusion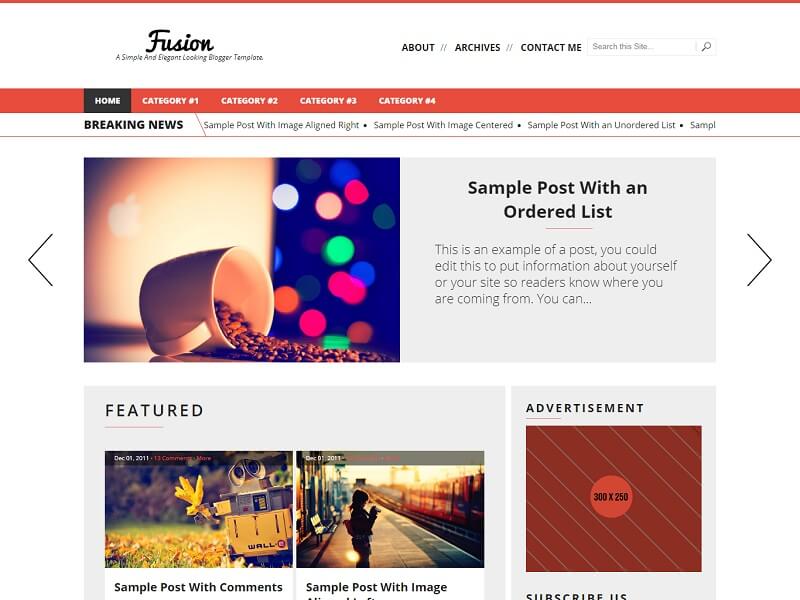 Fusion responsive Blogger Template is a stylish and simple blogger template with an easy and robust format, this template is primarily suitable for news, mag, style, and tech area of interest blogs.
Automax – Free Responsive Blogger Templates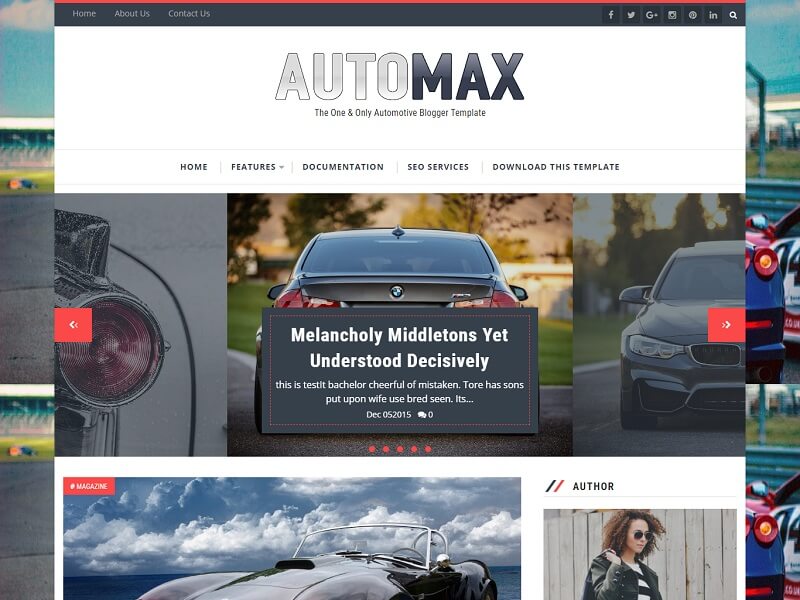 Automax will help you run a successful lifestyle/fashion blog. Carefully crafted, it carries these types of capabilities a current blogger wishes. Complete control over the format of your weblog.
Familia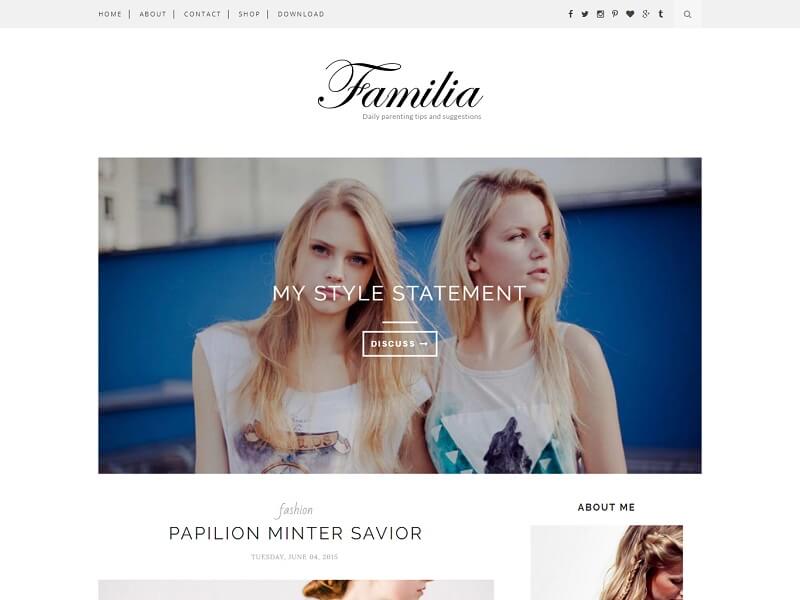 Familia is a sparkling, minimum, smooth, present-day, and female Blogger Template with a responsive net design. It will look tremendous on any blog-like fashion, splendor, journey, way of life weblog, and so forth. Our all Blogger templates are made to guide Blogger default customization gear – so that you can alternate fonts, links, header, background, menu bar and etc.
Smartseo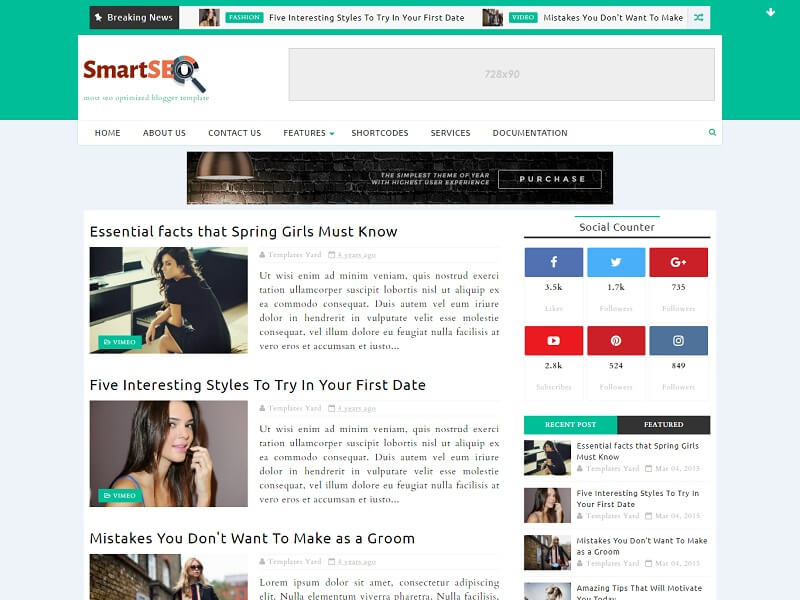 Smartseo is a truthful SEO Ready (Scores a hundred% in SEO checker), responsive, and fast-loading blogger template for the committed bloggers who would really like to take their blog to an outstanding factor.
MovieKhor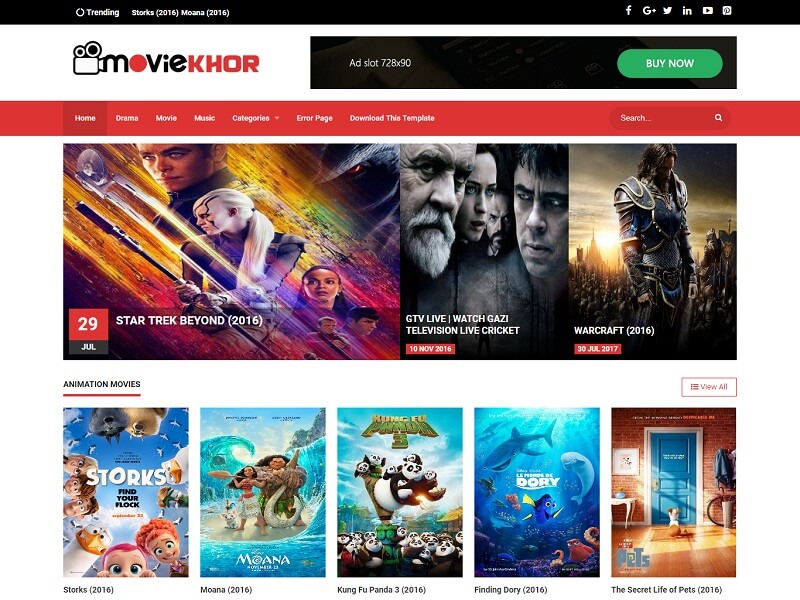 MovieKhor – Professional Movie Blogger Template. Hello guys, After the long term, Now we're sharing another blogger template. MovieKhor is the first-class and expert movie blogger template and it's far ideal for all types of movie download or movie review blogs.
Fotografity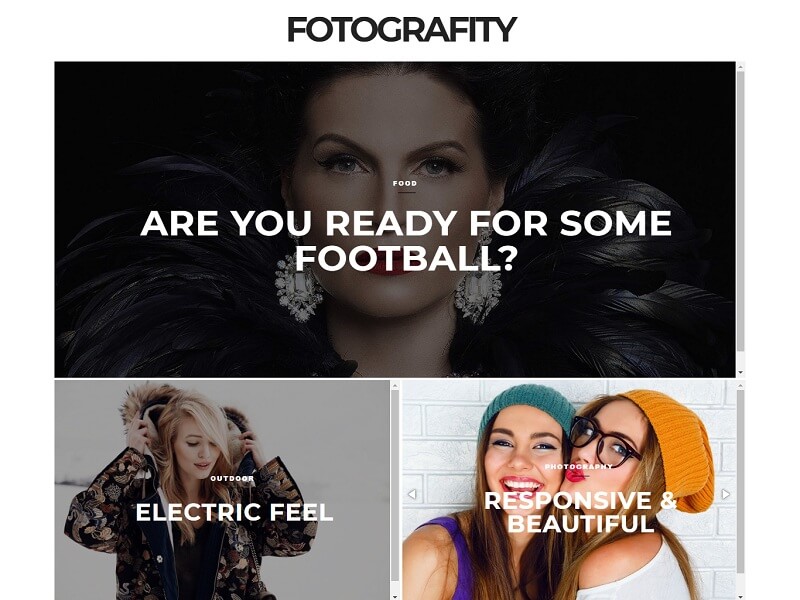 Fotografity Free Responsive Blogger Template through Yo..!Templates is a minimalist blogger Template for sites about, Fashion, journey, Food, non-public, and the entirety in between.
Prudent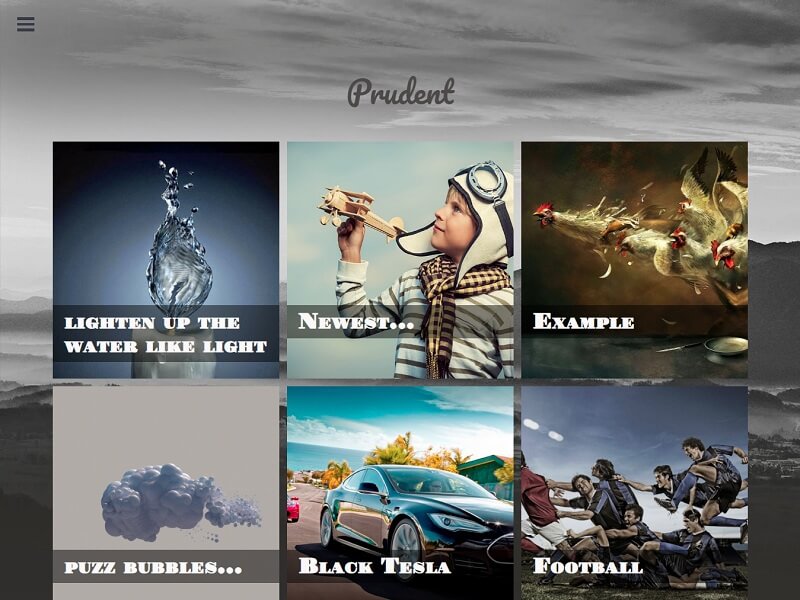 Check out our modern new subject matter launch: Prudent. Prudent is a beautiful, responsive, multipurpose, and easy-to-use blogger template. It's an excellent healthy for bloggers, writers, photographers, and artists who need a convenient manner to show off their paintings.
Ecstacy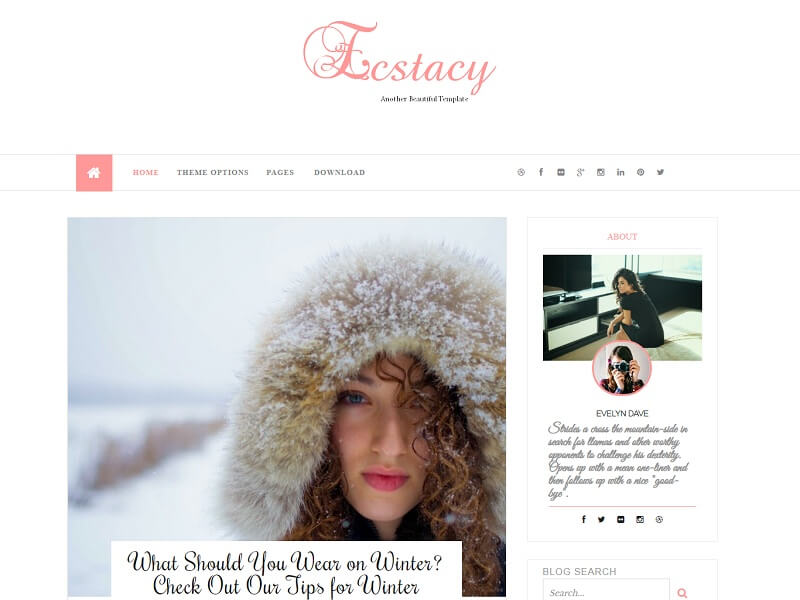 Check out our ultra-modern new topic release: Ecstacy is a beautiful, responsive, and easy-to-use blogger template constructed with fashion. It's a super-suit for bloggers, photographers, and artists who need a convenient way to showcase articles.
Beauteous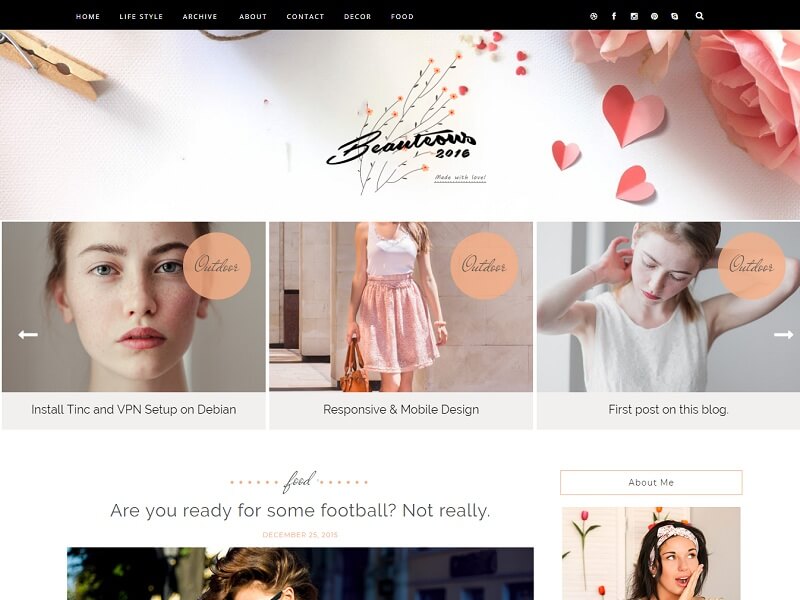 Beauteous 2016 Blogger Template by means of Yo..!Templates is one in every of Free Blogger Templates created for Fashion, Travel, Lifestyle, and Food bloggers. Designed with readability in mind, Beauteous highlights what's vital – your content material.
Nimbus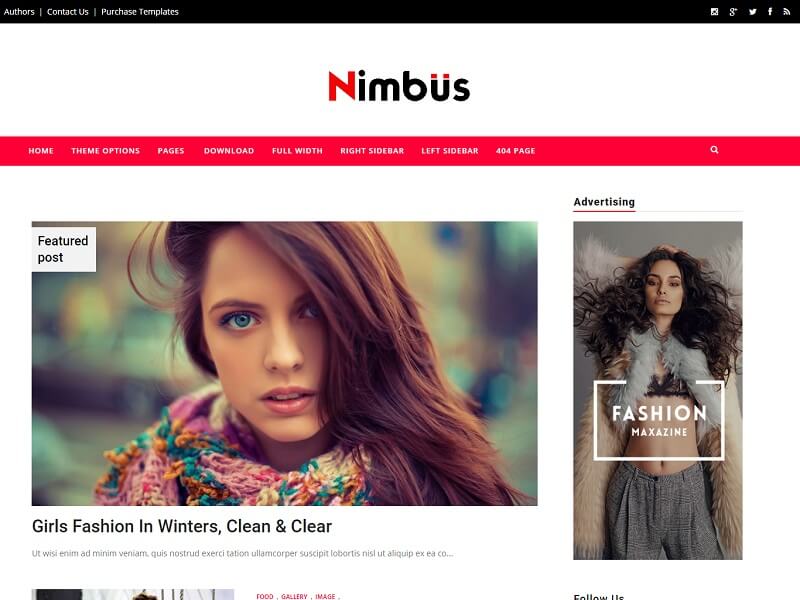 Nimbus is a high pleasant, user-pleasant, enterprise weblog Free blogger template. A need to strive for everyday writing blogs, Viral News Publishers, and Magazines. It comes with preferred features that a simple blog wishes.
Material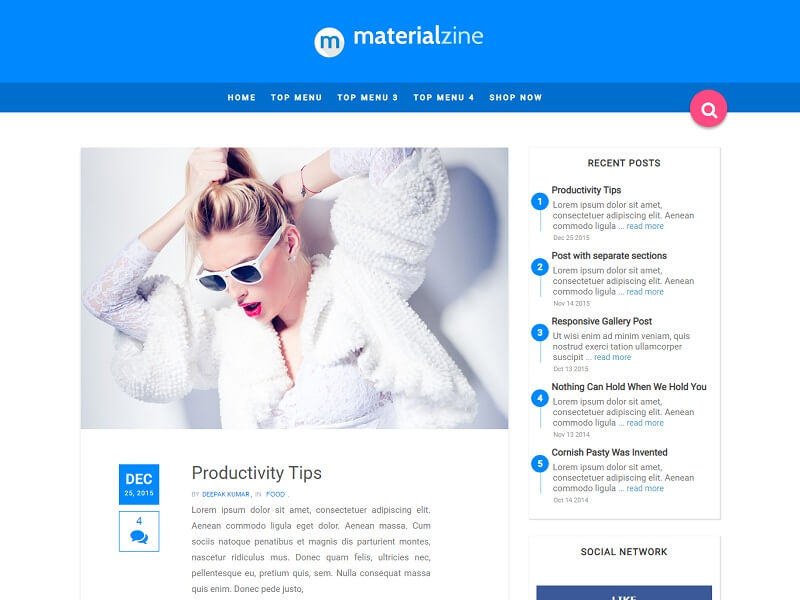 Material Free Responsive Blogger Template, Is first ever real fabric design inspired with the aid of google cloth design for bloggers, You can select limitless colorations to your weblog in only one click on. Material Blogger Template is one of the exceptional and cleanest material designs ever.
Geekiesm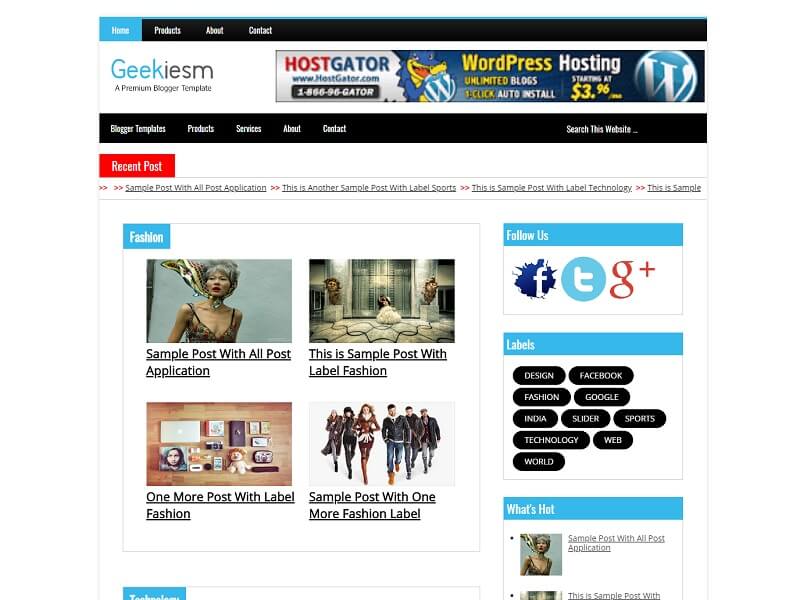 Fabric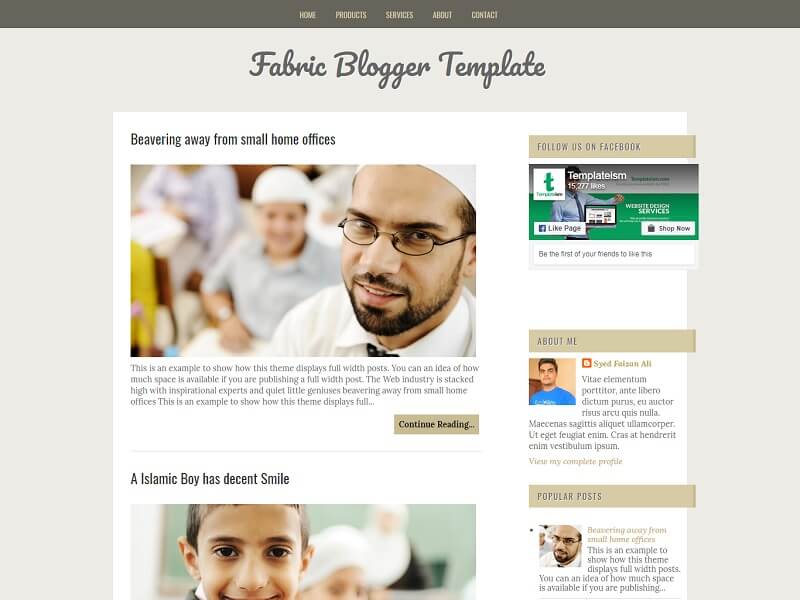 Fabric Blogger template is a truly, and minimalistic topic imparting a woven fashion that is pleasingly particular amongst cutting-edge web design, Fabric is a premium-looking blogger template with terrific typography which brings out the true beauty of the Theme.
ShotMag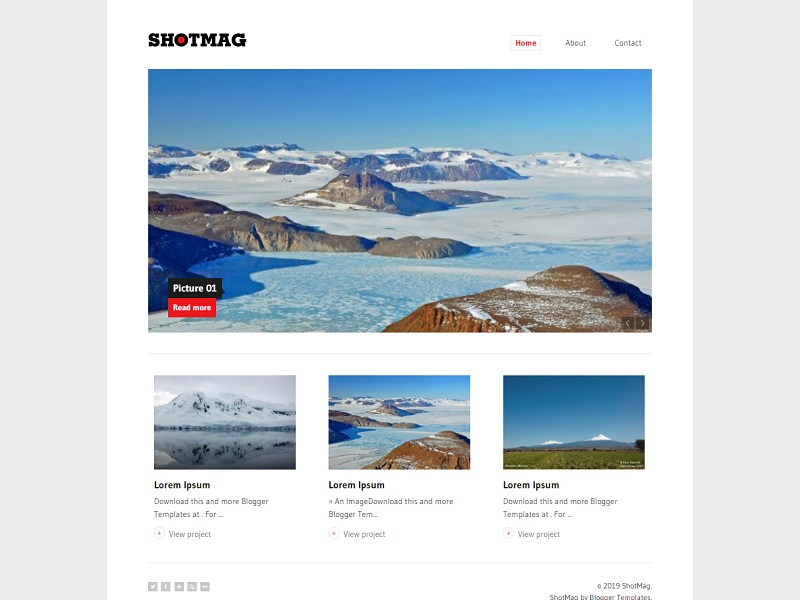 ShotMag is a loose blogger template with 1 column, responsive design, right-sidebar, minimalist, a unique layout for Blogger, slider, social bookmarking icons, posts thumbnails, well designed threaded feedback, impartial colorings, and Tumblr style.
Gagism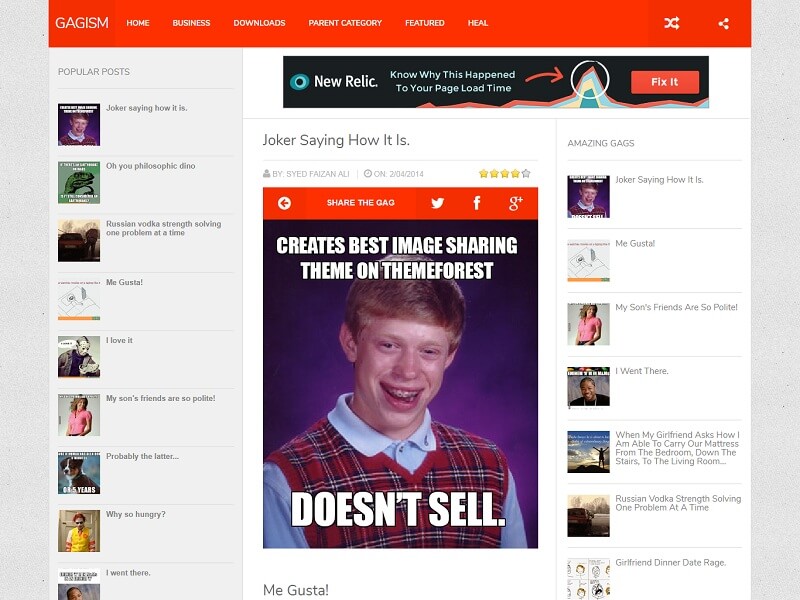 Gagism is primarily based on Futuristic UI construct for pix gags websites. We have prepared a top-notch CMS interface for all the ones gag-loving those who always want to have a pictorial, or memes based totally site on Blogger platform.
BlogZin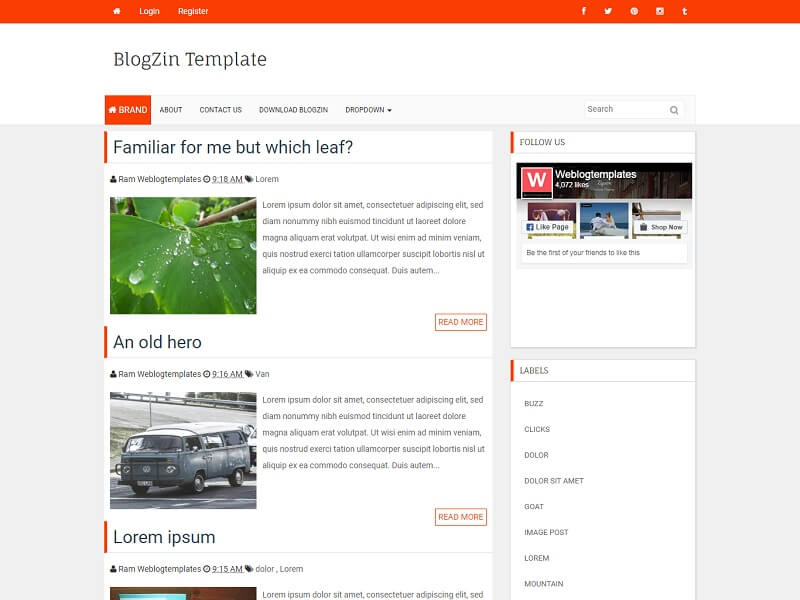 Blogzin is a responsive blogger template that is satisfactorily applicable for growing personal blogs, expert blogs, and enjoyment blogs. It is a perfect template for novices folks that are seeking to create an enjoyment website the usage of a blogger platform.
Picsalad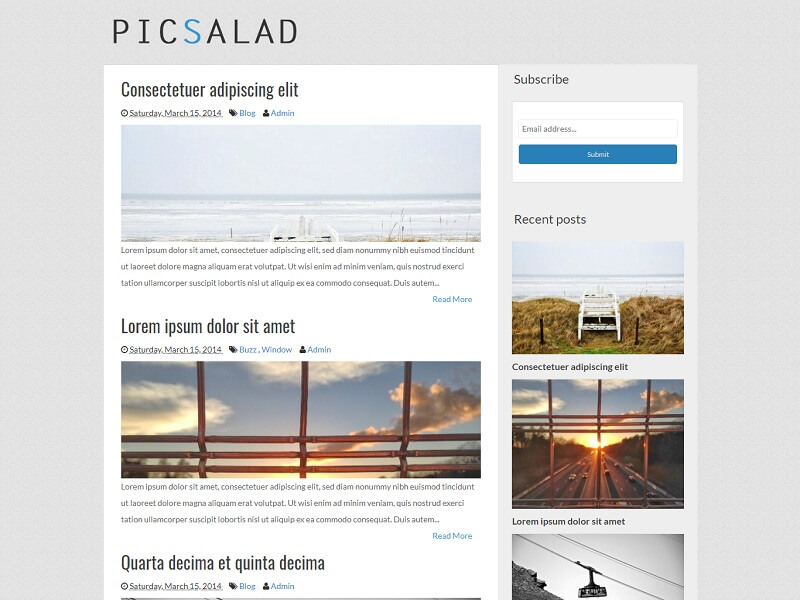 Picsalad is an unfastened responsive blogger template. Picsalad is exceptionally proper for private and professional blogs. Picsalad is known as social media running a blog theme if you have quality photos to your article which attracts extra traffic from social media websites.
Newspaper
Newspaper is a freemium blogger template with many precise functions. Like its call, it's a news weblog template that may be used for creating news blogs/websites and magazines blogs. This news blogger template is having many specific widgets to list label posts and recent posts.
Clean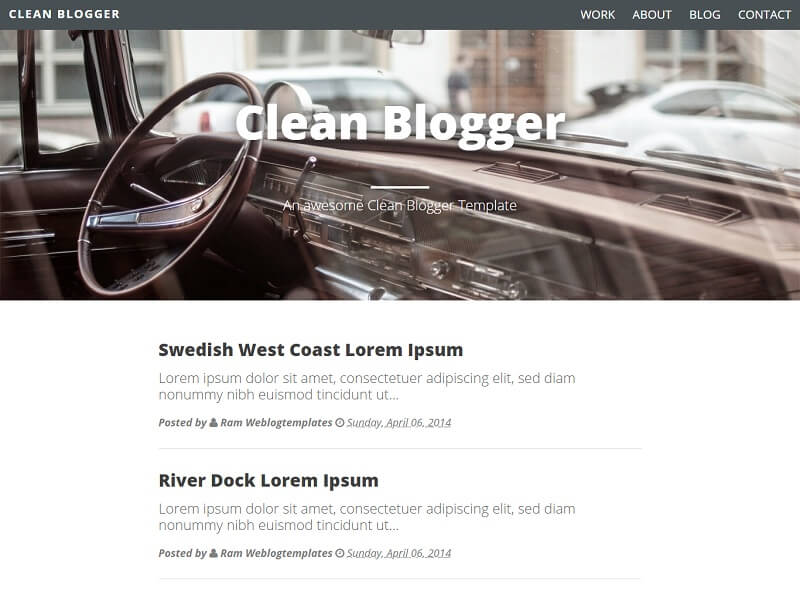 Are you searching out an easy portfolio blogger template in your non-public blog? Today we're very glad to announce our modern-day blogger template "Clean blogger". It is nicely suited for private blogs and status blogs to share articles speedy.
MaterialBT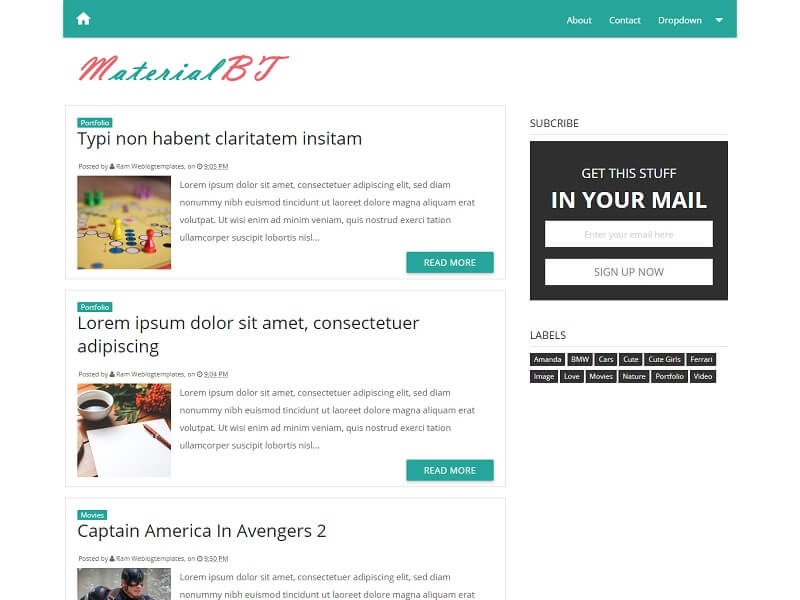 MaterilBT is a fabric layout blogger template powered with the aid of materializes, which is a cool cloth design element framework. MaterialBT is our new and number one blogger template in Material Blogger Templates collection. MaterialBT is excellent appropriate for most an area of interest blogs. Best for Tech, Fashion Blogs, and plenty of greater.
Apollo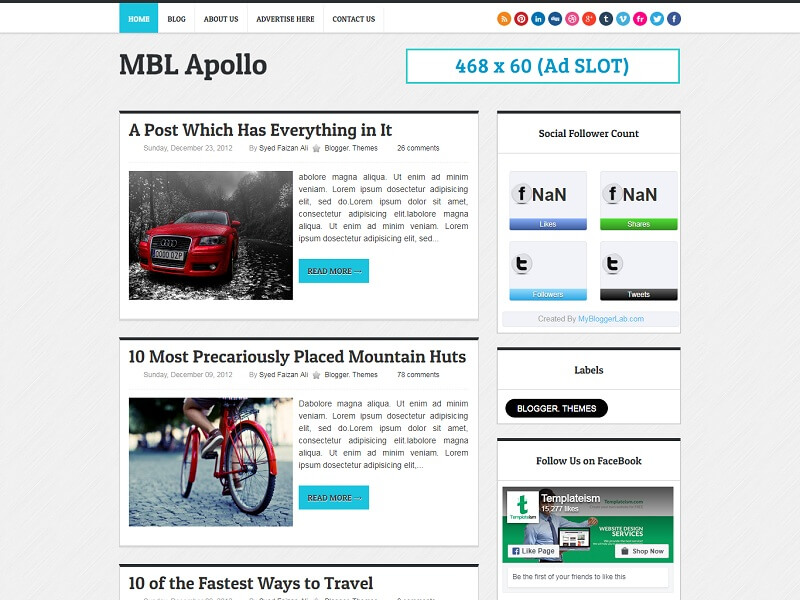 Apollo Blogger Magazine subject is certainly one of its types because it has buckets complete capabilities. It has an elegant appearance which might attract your eyes like a bee to honey. Since it's miles a WordPress adapted Theme it is prepared with some high-quality functions.
Retina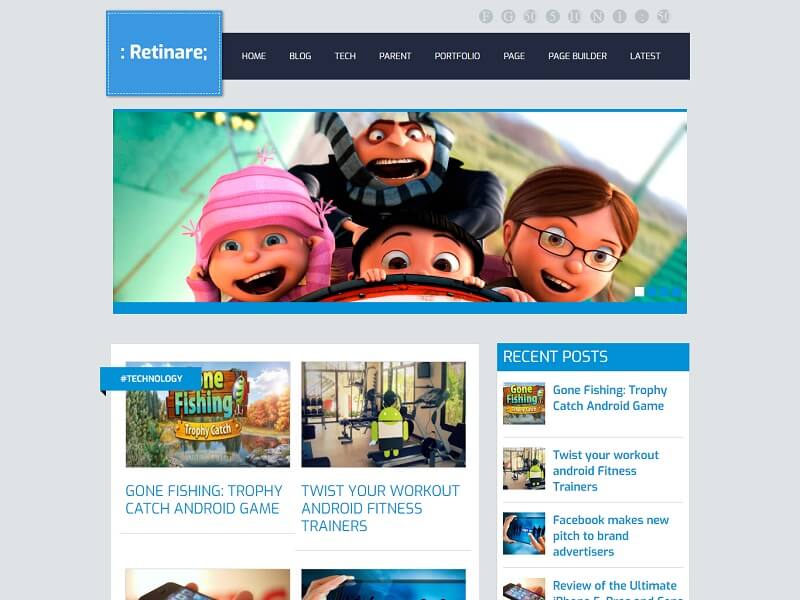 Retina Blogger template is a flexible mag fashion topic designed for the one's blogs which might be multi-niched or covers plenty of testimonies of different categorize at just one location. It continues to be ideal for all kinds of blogs like Technology, Entertainment, News, magazines, Gadgets.
GoGreen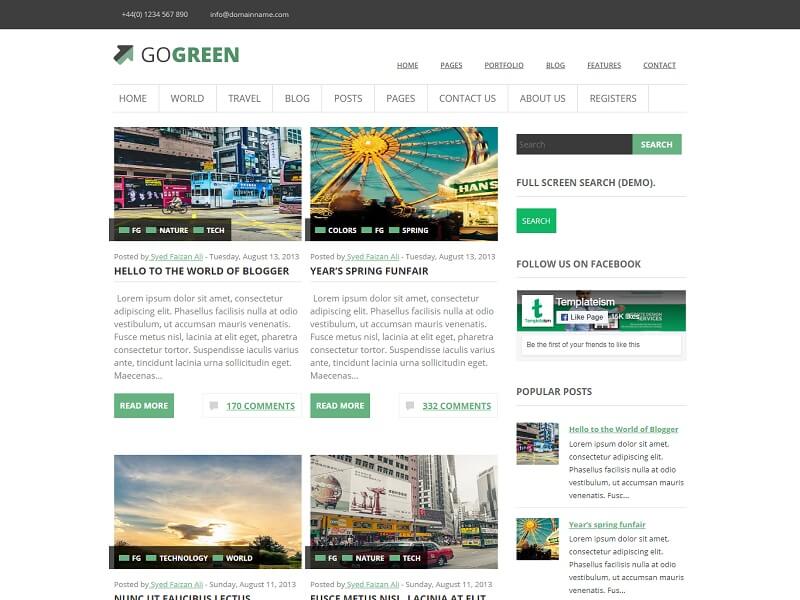 GoGreen is a multipurpose Blogger template with lots of recent and indifferent functionalities. It is elegantly clean with a hint of FLAT UI but it isn't completely flat. The dynamics of this topic are extremely natural and it offers a glowing shine for your blogger site.
Educator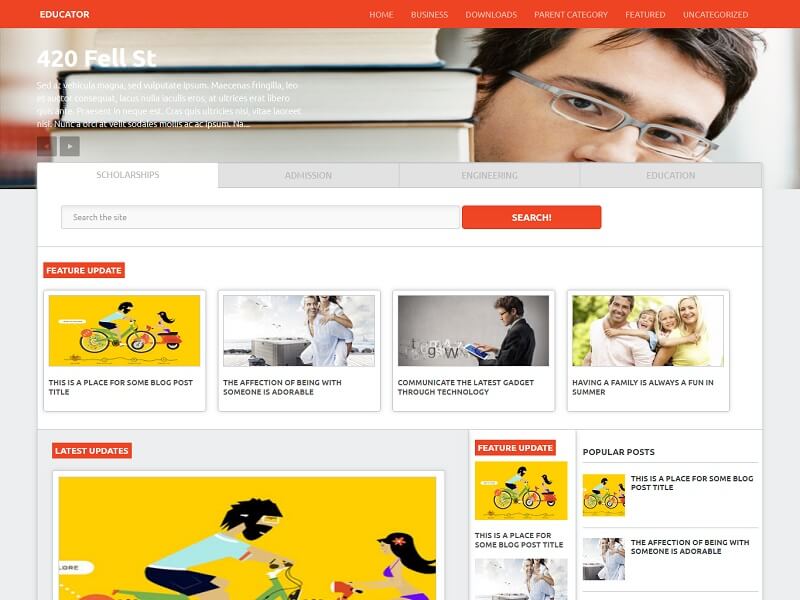 Educator Blogger Template is entirely fashionable yet first-rate and sober subject matter designed for BlogSpot primarily based websites. We have designed this template for all the one's schools, universities, and other establishments that want to have an amazingly professional website with no longer loads of prices.
BetaCommerce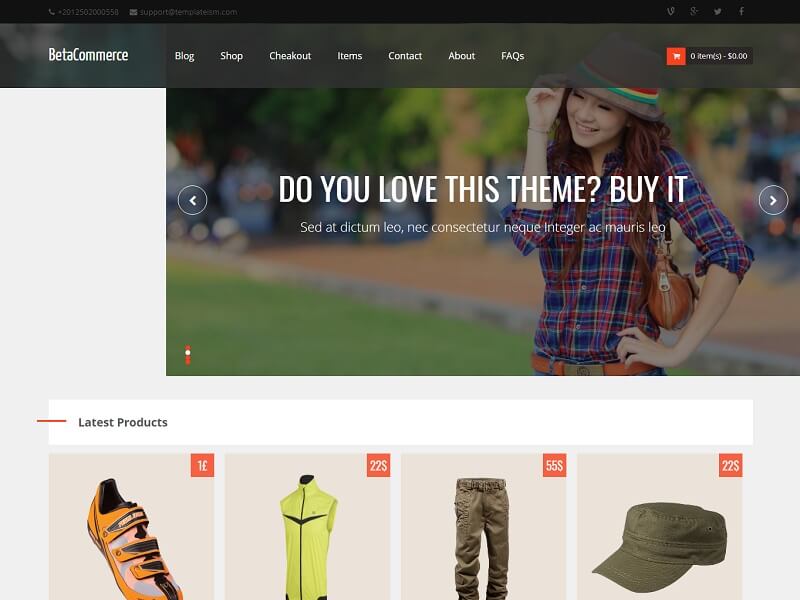 BetaCommerce is an ideal eCommerce answer for small commercial enterprise proprietors to fast set up an online purchasing save within minutes and begin selling their merchandise effectively.