One of the most commonly used content management systems is WordPress. Its ease of use, along with its broad features, makes it a platform of choice for millions of content publishers out there. The best thing about it is that you do not have to write a single code to create a professional-looking site.
Also, WordPress shines with its library of plugins that offer more functionality. It offers you all kinds of customization that can help transform your site for the better. Whatever feature you can think of, there is likely a plugin for it.
Read Also – How to Write a Tech Essay
Must-Have WordPress Plugin to Build and Grow Your Ecommerce Store
Here's a list of 12 must-have WordPress plugins that will help you build a grow your eCommerce store.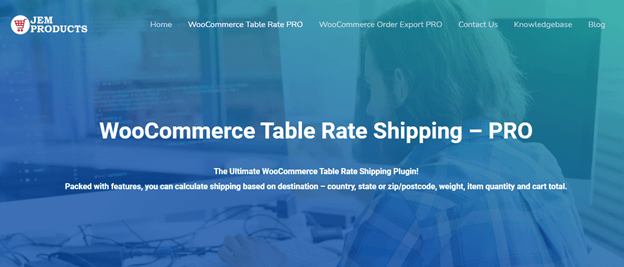 WooCommerce Order Export lets you export all the orders data from your WooCommerce store. The sophisticated filter it owns helps you find the data you are looking for easily. After that, the plugin provides you with the drag & drop interface for sorting and reordering the columns as you want.
The scheduled exports feature allows setting up multiple scheduled exports that will automatically be delivered to the desired location or team member. With this plugin, you can export the data in CSV format and deliver it via FTP or directly to the inbox. Additionally, this plugin keeps track of which orders have been exported and provides you with a way to get only the latest ones.
2. WooCommerce – WordPress Plugin
This WordPress Plugin is excellent if you want you to build an online shop on WordPress. It is one of the most popular WordPress plugins, with several themes to support it.
Features include order management, comprehensive statistics, coupon management, customer profiles, and more.
3. WPForms
If you own a blog, you probably know the importance of having a contact form.
While there is a lot of WordPress form plugin available in the market, WPForms is one of the most beginner-friendly contact form plugins out there.
With it, you can easily build an online survey form, donation form, contact form, email subscription form, or any type of code with just a couple of clicks without necessarily learning how to code.
4. Smart Coupons for WooCommerce
WooCommerce Smart Coupons is packed with features to configure the coupons with extensive usage restrictions and checkout options, create and manage bulk coupons with add to store/email/export to CSV options, import and duplicate coupons. The plugin can also generate coupons based on nth purchase discount, signup/cart abandonment, also to give away free products, and purchase/gift store credit among other features.
5. Veeqo
Veeqo is one of the best options to consider for your WooCommerce inventory management needs.
This all-around e-commerce solution allows you to control the WooCommerce store, as well as other channels like eBay and Amazon, from a single platform.
This plugin also helps retailers avert situations like overselling and running out of stocks, by offering a more efficient and simplified business.
6. EXPERTREC
Expertrec's woocommerce search plugin makes searching your eCommerce site easy. Expertrec helps customers find the products on eCommerce stores instantly and seamlessly. It is a custom search engine that converts every search into order, on autopilot! You can see one of their implementations – royaloakindia. You can check out the free demo available on their website.
Why Expertrec?
● Facets and filters
● Voice Search
● Personalization search
● NLP enabled search
● Autocomplete
● No Ads, Never
● Add to cart from search
● Product Recommendations
7. Yoast SEO
Yoast SEO is one of the most widely used WordPress plugins out there, and it's quite easy to understand why.
Whether you're an SEO professional or your run a personal blog or website, this tool helps your site become as search engine friendly as possible.
8. BackupBuddy
BackupBuddy is a feature-packed WordPress plugin that makes it easy for you to backup, restore, and move your WordPress site with scheduled, automatic, and real-time backups.
Users also get the option to store their backup in cloud storage and implement an added layer of security. Overall, it provides you with the convenience of setting things up a simple way.
9. Ecwid
Just like with other e-commerce platforms, this plugin allows you to set up catalogs of your products, then add pricing, photos, weight, and so on for each one.
This also allows you to accept credit card payments, accept your shipping, and all the important stuff that you'll be able to do when you use an e-commerce solution.
You can also sell your products internationally with its real-time shipping integration, 40 international payment options, and can support over 45 languages.
10. MemberPress
MemberPress lets you sell digital products and services that are subscription-based. You can also sell membership plans here, pay-per-view content, and more.
It also has tons of integration options and you can even incorporate it with WooCommerce.
Moreover, it features a powerful access control that lets you define your user access levels and content restrictions.
11. JigoShop
You can use this plugin as an alternative to WooCommerce.
JigoShop lets you build a comprehensive e-commerce store. It is possible to upload all your products and then make the payments without using an external tool.
Now, if you want to take your e-commerce store to the next level, this plugin also offers you premium extensions for additional functionality. This provides you with more versatility, especially if you are looking for more advanced functionalities.
12. WP eCommerce
With this WordPress Plugin, you can create any kind of business website, and sell digital products, physical products, memberships, and services.
You can also customize your plugin with HTML and CSS to fit your needs. Furthermore, it also provides you an option to manage your catalogs and orders using potent, built-in tools.
13. Easy Digital Downloads
Easy Digital Downloads is a plugin that allows you to easily sell your digital downloads online using WordPress.
It's very simple to use, right from the start, you'd instantly know how you can sell your products and display them. This is quite useful, especially for first-timers. Furthermore, it comes with powerful features that let you build a beautiful and functional digital goods store.
This plugin also works with almost any kind of WordPress theme even a single page WordPress theme, but if you haven't picked a theme yet, Easy Digital Downloads offers themes that are specifically built for the plugin.
14. Cart Recovery for WordPress
Imagine a user decides to buy a product, and place it on their cart, but only to change their mind at the last minute. Think about how frustrating it will be on your part.
With this plugin, users saying "goodbye" doesn't mean that it has to be permanent. It allows you to track any abandoned carts, create unique discount codes, and create follow-up emails to make you stay on top of their mind and entice them to come back.
Final Thoughts
There are several plugins in WordPress that you can access to ensure the functionality of your e-commerce site. Just make sure that you choose the best one depending on your specific requirement.
15. Envira Gallery
The primary purpose of this plugin is to create stunning photos and video galleries for your WordPress site.
By having your videos and photos load quickly, they can be responsive on all kinds of devices and look great more than ever, especially in today's high-speed world of e-commerce and social media.
You also need to consider several parameters before choosing a WordPress Plugin for your site. Overall, these plugins let you create an e-commerce site that offers the utmost convenience to your customers in all aspects.
By applying these plugins to your site, it is easier to take on the world of online business helping you carve out a successful path.
Author Bio: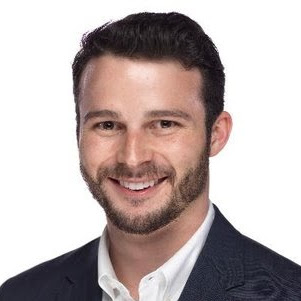 Jake Rheude is the Director of Marketing at Red Stag Fulfillment, an
eCommerce fulfillment
warehouse that was born out of eCommerce. He has years of experience in eCommerce and business development. In his free time, Jake enjoys reading about business and sharing his own experience with others.