Payroll software is a kind of software that calculates the amount of every paycheck. The software also helps keep track of all the deductions that are to be made, like tax and insurance of every employee. Some of the software offer certain features like direct deposit, but almost all software lacks tax filing and state compliance. Free payroll software is an excellent option if you have just started your startup and you are a growing business, but for better opportunities, you can have an upgrade to the paid alternative as soon as your small business grows to a bigger one. It is suitable for small businesses and startups because you have fewer employees when running a small business.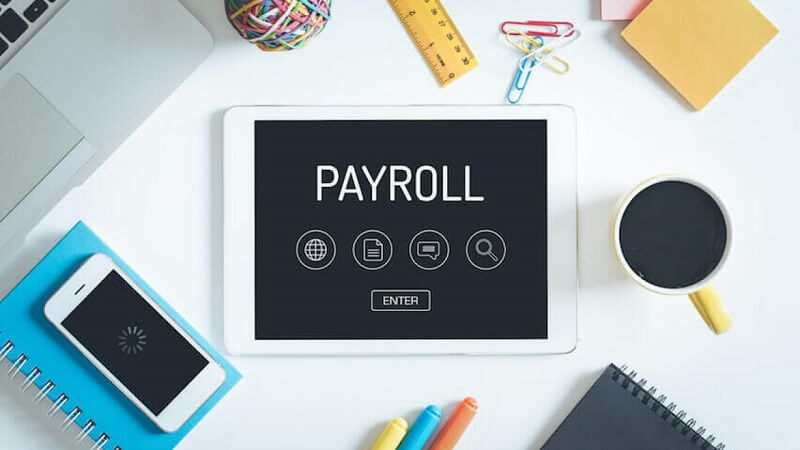 According to a survey, a considerable number of small businesses calculate the inaccurate amount of payroll taxes. This is why there is a massive loss of time, money, and a bundle of legal problems in small setups. So, to avoid this, you have a better alternative to have free payroll software. In this blog, we have enlisted a few best free payroll software.
PAYROLL4FREE
It is one of the best free payroll software overall. It can be used for employees fewer than 25 but not more than that. One of the best features it has is tax calculation and compliance. It also has a reporting feature that can report on earnings benefits and accrued Time Of Or leave. The customer reviews about this software are reasonable—most of the customers like the fact that it is entirely free of cost. For customer support, this software has a phone email and a website.
Pros:
Completely free of cost.
Reports on earnings.
Has an employee portal
Cons:
It doesn't file your taxes.
Not very easy to use.
HR.my Free Payroll Software
This is one of the best options you can have, as it is a complete human resource management system. It is entirely free of cost, and it has a feature of processing payroll for all the clients over the globe. This is one of the best features for those companies which have employees internationally. Moreover, the best part is it does not have any limit on the number of employees. There are also a few essential HR features included in this software that can benefit your growing business. These HR features include document workflow, leave management, and timekeeping. It also has the quality to calculate sick leaves and overtime of every employee. But it does not calculate tax. For customer support, this software offers online help along with the user guide and HR payroll forum.
Pros:
Does not limit the number of employees
Completely free of cost.
Offers amazing customer support
Cons:
It does not provide the option of employee benefit.
TimeTrex Free Payroll Software
This free payroll software has a feature of calculating hourly wages of the workers for small companies that have hourly workers. There is a business that schedules and keeps track of the time of the workers, and for them, this software can be a perfect choice as it has a timekeeping feature. This software also includes features like scheduling and attendance tracking, along with payroll and HR management. This software can be used very quickly as it works through a web browser, and several volunteers are working for this software worldwide. It also offers us and Canadian tax forms and reports tax.
Pros:
Time tracking feature
Completely free of cost
Offers email and phone support for customers
Cons:
It does not have an automated tax filing option.
eSmart Paycheck Free Payroll Software
This software can be a perfect choice for you if you want to calculate a one-off check. The best part about this software is entirely free. All you have to do is to input the data, for example, tax, year, earnings, and deductions that have to be made, and this software will provide you with the paystub since this software will not save the amount of paycheck, so it gets more accessible for those employees who are paying only a few workers. Back then, this software used to be free forever, but now it has changed its plan to only a 3-month free use.
Pros:
You have to input the data.
Easily calculates paycheck
Free of cost for the first three months
Con:
It doesn't offer complete processing of payroll until one doesn't subscribe to a three months trial.
Paycheck Manager Free Payroll Software
Just like the above eSmart software, the paycheck manager is another software which provides easy paycheck calculation service completely free of cost. The software is designed to be very easy to use and work so fast to calculate paychecks. It can be a perfect choice for you if you are not running a big business, and you only need to pay one or two people that too occasionally. It is also a good option for you if you live in a state where there is a law to immediately process the paycheque for an employee that has been terminated.
Pros:
Completely free of cost.
Calculate single paycheque amounts.
Good customer service.
It can be used online, as well.
Con:
Does not save the information
ExcelPayroll.org Free Payroll Software
This payroll software works by managing the data on an excel sheet to process all the payrolls. If you are fond of using Excel and know its features, this software can be an excellent pick for you, and you wouldn't need to create any new payroll software for yourself. Using this software is super easy because all you have to do is enter your employee's deductions and earnings to get the results of your calculation. It also offers calculating overtime and vacation accrual.
Pros:
Completely free of cost.
Has good customer support
Easy for calculating check amounts.
Con:
Not a feasible option for people who are not fond of excel sheets.
Conclusion:
The above software is the best free payroll software that can be used for small businesses and startups. By reviewing this blog, you can decide which one of these software suits your business type best and which one is the most feasible software for you.