Before the pandemic, having a well-designed website was a robust supporting tool for running a restaurant business. However, times have changed. An intuitive restaurant website is now essential for keeping restaurant businesses alive.
In this case, 'intuitive' indicates that visitors feel where items on the site should be before actually locating them – and are then able to find them exactly where they expected.
This property is high on the list of factors that influence the overall user experience.
Selling the Experience before the Visit
The expectations, behavior, and habits of both business owners and customers have recently changed – for good.
Websites remain a strong marketing and promotional tool for places that serve food, but it has become much more; a website is the first point of contact between a restaurant and a customer. An intuitive restaurant website is an opportunity to sell the experience before the customer sets foot in the building.
Why Is It Important to Make the Website Intuitive?
The key to survival in this highly competitive niche is to follow, fulfill, and anticipate customer needs and preferences.
Customer behavior is the sum of previous experiences and current expectations. Browsing habits and trends leave little room for innovations regarding the website design and layout, but enough room to perfect features that evoke an emotional response.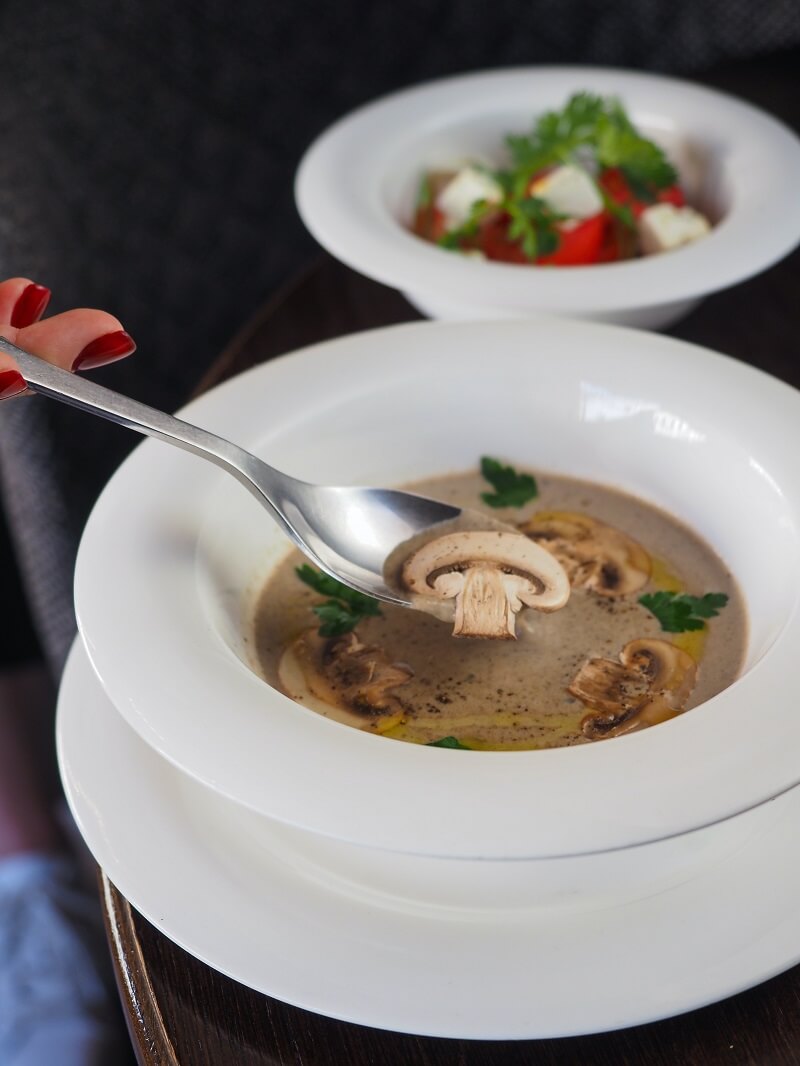 First-time customers will compare your restaurant's website with others in town. The principle is simple: The best-looking site wins.
The site's mobile version is especially critical when considering ease of use, as mobile sites are the most frequently used communications (and selling) channel.
Returning customers value efficiency; they want to access the menu, ordering, and take-out options in the fewest number of clicks possible.
Selling in Two Stages
Online presence has become so central to marketing a business that it is crucial to 'sell' in two stages.
The first stage, though virtual, presents the venue as if a customer were present in person.
All elements of the restaurant experience must be taken into account: a well-thought-out and comprehensible menu with delicious food, clean and tidy tables, likable surroundings, an attractive location, and the view from the inside.
If the user interface (UI) is inhospitable, difficult to navigate, and doesn't include elements representative of the in-person restaurant, it is unlikely the restaurant will make it to stage two– a patron coming to the restaurant.
The website must be as intuitive for new guests as it is for regular customers.
Tools for Building an Intuitive Restaurant Website
Whether you are a business owner or a developer who works with restaurants, the following tools are valuable in creating an intuitive restaurant website.
Using Specialized WP Themes
If you use WordPress, there are various free specialized WP restaurant themes, many of them serving a wider HoReCa (Hotel-Restaurant-Cafe) niche that includes cafes, coffeehouses, bakeries, pastry shops, or any food business.
These WP themes each support key aspects of the restaurant business, including placing online orders. Some of the more advanced themes include page builder plugins, plugins to create nested food menus, plugins for recipes, and more.
Restaurant Website Builder
Dedicated site builders are even simpler to use. A smart restaurant website builder can auto-generate highly customized personalized content as if it was fully developed from scratch.
The builder's website editor works by arranging widgets, a concept we are all familiar with, thanks to Windows, Android, and iOS platforms, to build each webpage. There are website widgets you can add, move, or edit as you wish. Besides this, widgets make additions to your website simple, allowing you to drag and drop images and edit text.
The ideal restaurant website builder will help your website place high on the search engine result page, doing the search engine optimization for you.
Ideally, online menus and ordering are built-in, possibly together with online ordering for Facebook.
What About Cafes and Their Websites?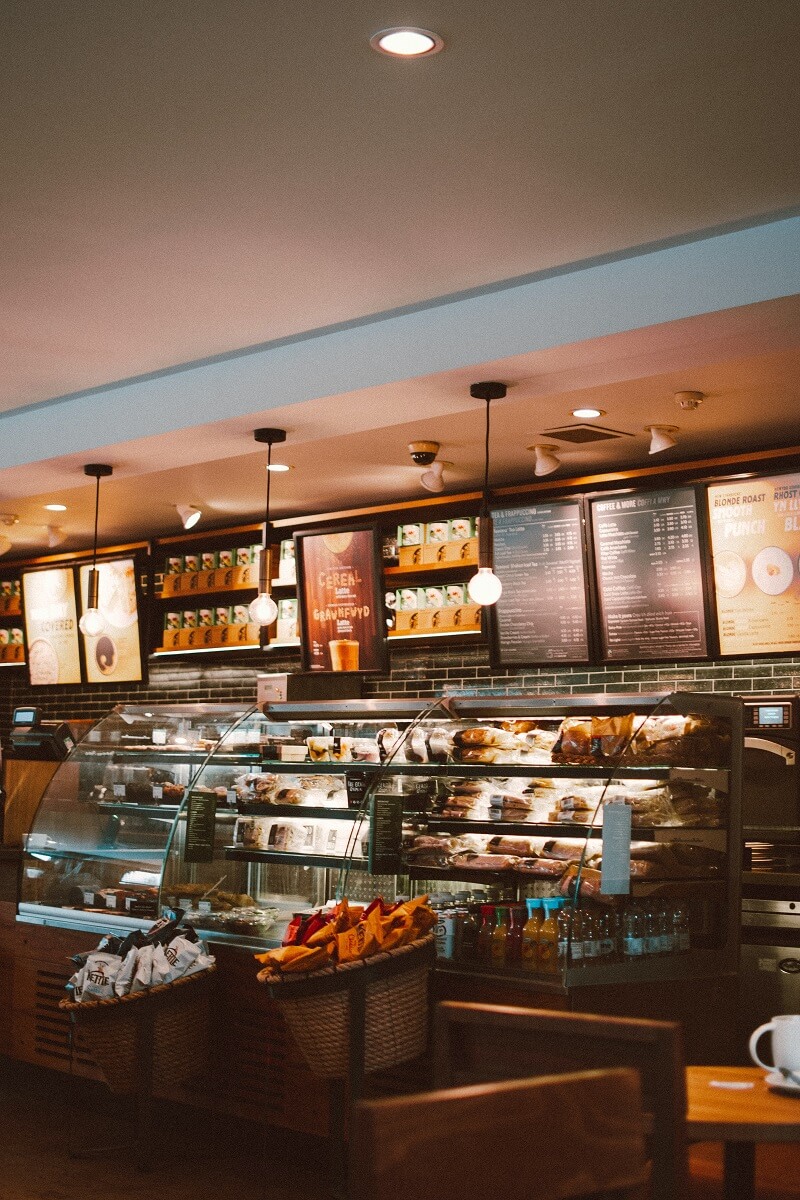 Cafes, while serving a more limited menu than full restaurants, still need to prioritize online presence to stay competitive in the industry.
Successful cafe websites have a few key features in common:
Integrated website and social media to find new customers and retain existing customers;
A clear message and story of the brand they build;
An immersive experience that evokes the experience of being in the cafe itself;
A neat layout that allows visitors to instantly find information with ease.
Customization emphasizes the nature of the business: cafe and bakery business, coffee roasters, coffee bars, Italian espresso cafes, etc.
How Can the Customers Reach the Restaurant?
‍The old days of talking on the phone are gone. New, digitally native generations of customers have taken over, together with different preferences in the ways they communicate with businesses.
An impressive 64% of customers say that they "always prefer to message a business rather than call them." That was the wake-up call for restaurant business managers to incorporate messaging apps into their consumer engagement strategy.
There are many options available, Google Business Messages being one of the best. Also, this digital comm platform allows users to contact the organization via its Google Business profile.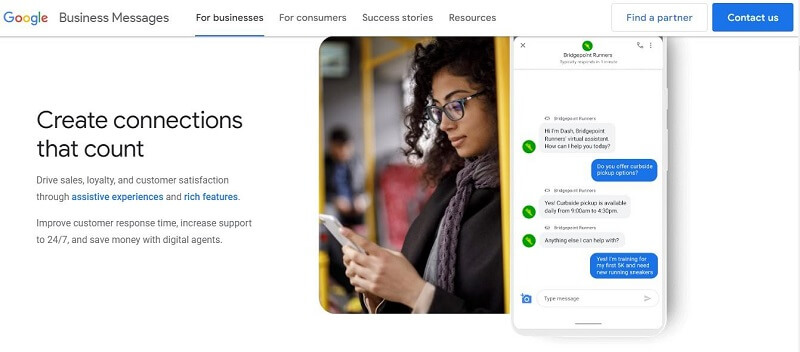 The advantages of using Google Business Messages include:
The ability for a customer to reach business without visiting the website
Increased familiarity and trust with the entire Google ecosystem
Full support and convenience for mobile messaging
Geographical/location targeting – customers can connect with the restaurants closest to them, enticing them to interact.
Google Business Messages can be used alongside other comm channels as part of an omnichannel customer service strategy.
Such strategy may include live chat, video chat, chatbots, web-calling, or social media messaging (including WhatsApp, Facebook Messenger, Twitter, and SMS).
Combining diverse website-building tools enables needed synergy in marketing efforts and sales activities, all of which cater to the needs and preferences of customers.