Many companies decide to choose between mobile and web applications while developing a business strategy. Well, this is not the most effective approach in modern realities. The customers of Ronasit have learned that web and mobile applications for startups and businesses need to be used as a package. In this article, we will discuss why both a mobile website and a mobile app are important for business prosperity. So keep reading.
Both mobile websites and apps offer absolute flexibility and convenience, being assessable on handheld devices. Now it's time to discuss how they can determine your business success.
1. Helps to Establish Brand Value in the Market
Both web and mobile applications for startups and businesses are essential for achieving the desired level of success. They help you establish the brand value for any product and service brought to the market.
Let's say you have a retailer who has created a website for your business project. When online users visit your website, they automatically get access to detailed information on your products and services. By using a mobile app, you can get even more customers. In fact, you can ask them for visiting your website through the app. You kill two birds with one single stone. Don't forget that the mobile app needs to be active, fast, and functional.
2. Both are Equally Efficient in to Cater Consumer Demands
Whether you use a mobile website, a mobile app, or both of them, you will address the specific customers' needs. Make sure that you have sufficient knowledge of how to manage a business domain. It is important to identify the target audience and then adjust both tools accordingly. For example, if you launch a new product with your targeted audience's demands in mind, you will have better chances of efficient promotion.
3. Both can be linked to Social Media for Business Promotion
It has been a while since social media proved its effectiveness in business operations. Luckily, social media resources like Facebook and Instagram are perfectly compatible with mobile applications and websites. Feel free to add social media buttons on both platforms. With this killing combination, you will make it easier for your business project to get massive coverage on the Internet. Consequently, more people will hear about your product or service.
4. You can Update both without Any Hassle
Whether you use a mobile app or a mobile website, you will need to keep it updated. And it's quite easy. With a team of IT professionals, you will be able to keep both tools technically advanced. You will also be able to add new information there to keep your customers aware of the changes.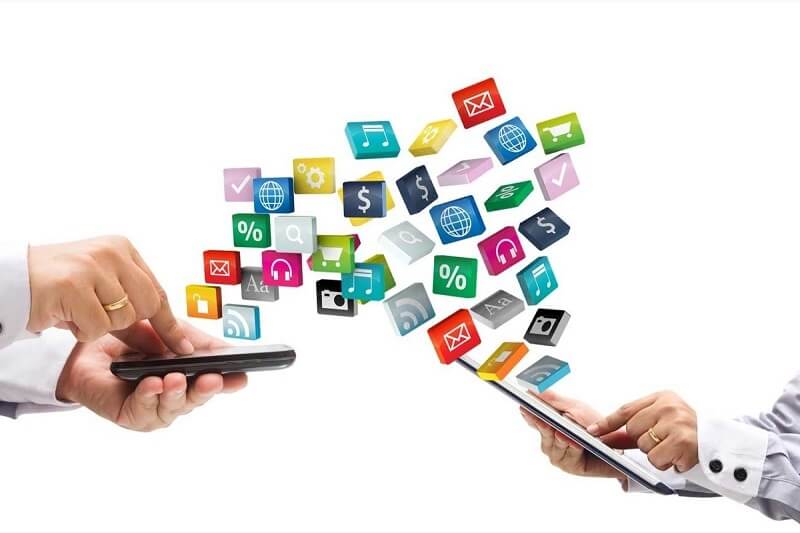 Do you have new products to introduce? Are there any price changes? Can customers benefit from special promos? All this information must be stated on your mobile website and app.
5. Both can Offer Adequate Security to the Visitors
When it comes to security measures, no compromises are allowed. Mobile applications for startups and businesses must be well-secured. The same thing goes for mobile websites. Customers should have their sensitive data stored safely so it can't be accessed by third parties.
The developers of mobile websites and apps make the platforms protected from hackers and scammers. They use strong passwords, encryption technology, and scam detection mechanisms. No wonder that the websites like WordPress or PayPal have achieved such success. You can hardly find someone who would doubt their security and safety. And this is exactly what customers want to see on online platforms.
Conclusion: Mobile App are Important for Business
Should you choose mobile applications for businesses or mobile websites for businesses? It used to be a dilemma for many companies. But the time has changed. Today, both tools can be used together to deliver the best possible business result.
It's obvious that mobile websites and apps play a crucial role in augmenting the prospects of the business. Make them work next to each other rather than against each other. The result will be seen very soon.