Hello there, in this article, we will discuss the top 3 alternatives of ILovePDF. So keep reading.
Merging PDF files online is one of the best ways to get multiple documents consolidated into a single file with great convenience.
You do not need any tedious software downloads and installations. Just visit the tool online, upload your files, and have them merged quickly.
There are so many PDF mergers available on the internet, and it could be confusing for users to find the right one to serve their purpose.
ILovePDF is a good solution for merging your PDFs. However, it comes with some limitations. When you register, you only get limited access to features.
Fear not; there are some great alternatives that you can count on to combine PDF documents without worries.
3 Best Alternatives of ILovePDF
There are many online tools that can be used to merge PDF documents. Nevertheless, we are going to mention only the ones that are true and tested.
1. Mergepdf.io: Alternatives to ILovePDF
Mergepdf.io is your go-to destination for combining different PDF documents. It works quickly and efficiently to consolidate large PDF documents within seconds.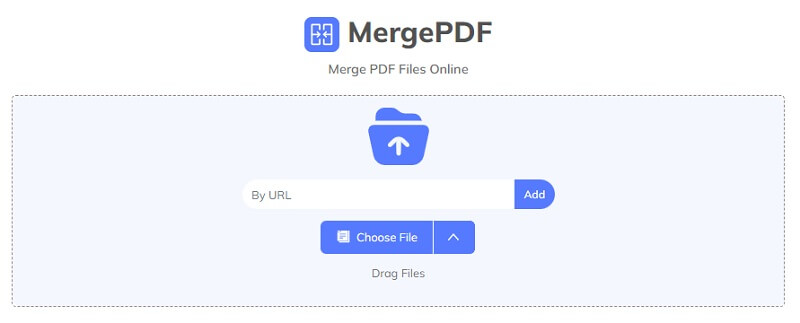 It is equally beneficial for people belonging to different walks of life, such as students, teachers, and authors. You can combine notes, assignments, and the thesis on the go.
One of the best things that make Merge PDF IO worth choosing is its security and effectiveness. You never get disappointed while using this particular tool.
This could be because the tool has been developed keeping in mind the rising documentation requirements of the present world.
All you have to do is upload PDFs, reorder them (only if needed), and click the 'Merge Files' button to get a unified version of multiple documents. Isn't it easy?
Other Features
Merge PDF IO brings a few other important features that you can benefit from.
Word to PDF: This converter helps you convert Microsoft Word documents into Portable Document Format.
Upload the word doc that you want to convert into PDF, click the 'Convert to PDF' button, and then 'Download File' right away.
Excel to PDF: This comes in handy for peeps who want to secure their Excel spreadsheets by converting them into PDFs.
They can take advantage of this particular feature and convert their Excel files into PDFs for free.
PowerPoint to PDF: PowerPoint Slides can be messed up since they are editable using Microsoft PowerPoint.
Converting them into PDF is easy when you use Merge PDF IO's PowerPoint to PDF converter.
Image to PDF: There are many instances when you have to convert images into PDFs. If you are looking for the same thing, then the image-to-PDF converter can work for you.
2. Small PDF: Alternatives to ILovePDF
Small PDF is another great alternative to ILovePDF. It helps you merge PDF files online without causing any difficulty.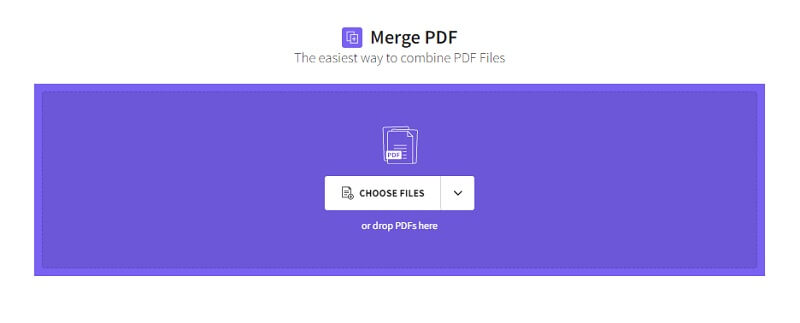 They have a simple user interface that makes it pretty easy, even for novices, to combine documents online.
The tool offers you a secure environment so that you can feel confident to upload your documents without fears in mind. All of the uploaded data is permanently deleted from their system after one hour.
They have a drag-and-drop interface to make it easier for you to upload documents. Furthermore, the processing time is much better than ILovePDF.
You get things done faster, eventually saving you a lot of time.
Other Features
Other prominent things that you can do using Small PDF include the following:
Convert and Compress: You can compress PDF files to make them smaller in size and easily sharable over the internet.
A converter helps you convert PDFs into PPT, Excel, and Word. There's a PDF Scanner that comes under this heading when you visit the tool online.
It lets you scan PDF documents straight from your mobile device.
View and Edit: Small PDF brings a slew of tools that help you with editing, reading, numbering, deleting, and rotating PDF files.
Sign and Security: There are a number of tools that you can use to protect a PDF document. These include eSign PDF, Protect PDF, and Unlock PDF.
3. Easy PDF: Alternatives to ILovePDF
Last but not least is Easy PDF, a trustworthy online PDF resource that you can use to work with PDF files.
One of the best things that make it feasible for anyone is multi-language support. The tool provides support for Espanol, Deutsch, Malaysian, Turkce, Francais, and many more.
Easy PDF's merge PDF tool lets you transform countless PDFs into a single document. The process is pretty simple and not different from the tools discussed above.
Other Features
Just like the aforementioned tools, Easy PDF also comes with a number of useful features.
PDF Converters: The tool lets you convert PDF to Word, Excel, PowerPoint, Text, JPG, AutoCAD, PNG, and GIP.
Split PDF: You can split a large PDF document and download only those pages that you need.
Create PDF: Easy PDF lets you create PDF files from over one hundred different formats. This is absolutely free.
Benefits of Using an Online PDF Merger
Merging PDF files online is a simple process that can be done in a few minutes. If you want to merge PDFs, you can use the free online tools.
There are many benefits of merging PDF files online, and some of these are listed below.
Saves Time and Effort
This is because it does not require any special software or hardware. You can easily merge your PDFs using free tools such as Merge PDF IO, which has been used by thousands of people around the world.
It is Easy and Fast
Most of these tools provide their tools at no cost, so you do not have to worry about anything else when you are using them.
You only have to provide them with your documents, and they will do all the rest for you.
Free From Errors and Mistakes
The final product that is generated after merging PDF files online is always accurate and error-free.
All of these tools use advanced technology that makes sure to keep your file format intact during and after the merge process is completed.
Easy To Manage Files
Another benefit is that it cuts down on the number of files you need to manage. By using a tool like Merge PDF, you can reduce your workload by consolidating multiple documents into one file.
This makes it easier for you to access all the documents at once, rather than having multiple documents scattered among folders or even on your computer's hard drive.
Create Professional-Looking Files
It allows you to create professional-looking documents in minutes.
If you're working with large files or if you want to make sure everything looks perfect before sending it out to concerned people, an online PDF merger can help make things easy for you.
Save Printing Cost
Printing costs are often expensive and wasteful, especially if you have more than one document that needs to be printed out.
By merging your documents, you can save money on printing costs with no loss in quality or accuracy. This also helps reduce paper waste.
Interesting Related Article: Some Useful Tips To Repair PDF File.