Put your best foot forward and engage users with amazing SaaS product page design. Learn how to create stunning visuals that stand out here!
Since it's the first thing customers see when they arrive, the homepage design receives a lot of attention when creating an online store. However, the actual objective of any e-commerce website is to generate sales, and you cannot do that without excellent product pages. The success of your business can be greatly influenced by great design.
However, attracting the proper visitors to your SaaS website and turning them into customers is even more crucial. Effective product pages make a featured product's worth clear right away. They give prospective buyers a visual representation of a product, describe how it feels to them, and convince them that they must have it.
How Do SaaS Products Work?
SaaS is a cloud computing system that gives users access to the features of an application in exchange for a monthly or yearly subscription fee. The only prerequisites to begin utilizing a SaaS product are a web browser and an internet connection. By hosting their products on dedicated servers in the cloud, SaaS technology provides a winning position for you as well as themselves. As a result, you can cut costs on expensive hardware maintenance and support.
Users can also avoid the download, configuration, and update difficulties they have with desktop or mobile applications. There are many ways to implement modern SaaS technology. It permits the development of platforms that can link apps, incorporate Internet of Things (IoT) technologies, and process large amounts of data. The two most well-liked technological advancements today are the Internet of Things and big data. For this reason, learning how to create a SaaS product is incredibly beneficial.
Website For Saas
A successful SaaS website aims to highlight the value of the SaaS' distinctive product or service features. They are also the main source of sales for the majority of businesses. Top SaaS websites include the following components:
Assist in turning visitors into customers
Provide visitors with intuitive user flows that direct them down the appropriate route
Serve as lead generation tools for their businesses
Comply with their business's overall marketing plan
Creating an appropriate web hosting plan is an important challenge with SaaS. For a large number of clients to have dependable, secure access to software, hosting must be powerful and scalable enough. Another important consideration when launching a killer website is the content you are providing around your product. SaaS copywriting differs from other blog copy types, and it should give another kind of value to the readers.
SaaS Product Page Design Ideas:
Here are some examples of what you should be focused on in your content strategy:
How-to articles related to using your product
Blog posts featuring alternatives to your product and how you compare to the competition
Integrations – how well your product performs when combined with well-known tools
Survey results, interviews with users, and case studies
Examples of SaaS Product Page Design
Google Drive
This list of software-as-a-service website examples places Google Drive at the top, and for good reason. It not only offers a free cloud storage solution, but it is also simple to use and available on a variety of devices. The fully-featured office suite from Google Drive allows teams to easily collaborate on tasks, plans, and projects. Finally, even beginners will find it to be quite user-friendly because of its simple UI design and integration with Google Workspace.
Intercom
This customer communications platform starts with a website page that is simple, accessible, and free of distracting visuals. It does a great job of using GIFs throughout to demonstrate how the product functions and appears when in use. The website also makes things as simple as possible for users by sending them to the appropriate sections of the website based on their use case, company size, and industry. Not to mention, Intercom's main page includes a ton of favorable user evaluations and a list of client firms for social proof. And those are great qualities of any successful landing page.
Notion
The notion is a personal and team productivity tool that lets its users arrange their notes however they like and provides users with that "aha!" moment by virtue of its simple design. To put the emphasis on the user, Notion designs all the references to itself in black-and-white, so examples of users' block-based notes are shown in color. It is easy to see how users can drag and drop their notes to change the appearance of Notion's pages. The simple product page design makes it simple for users to envision creating their own unique layouts.
Additionally, the claims on the product pages are supported by the product's actual UX/UI design, which makes it simple and intuitive to use the software. Notion uses emojis as a tool to underline crucial aspects, which is something we particularly like in addition to the simple page design. No one needs a lengthy sitemap or table of contents to find their way around this SaaS website.
Help Scout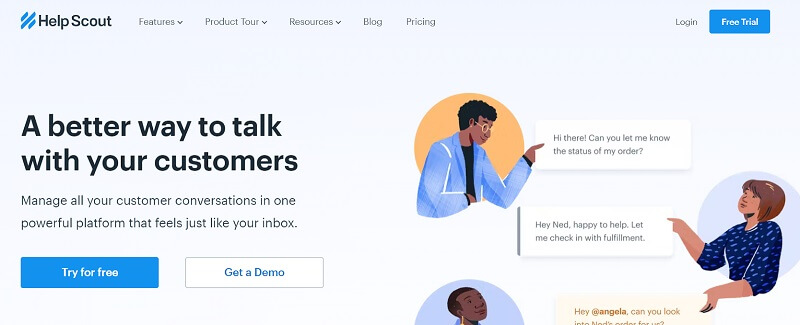 Help Scout, a SaaS service that helps businesses manage all their conversations with customers adheres to the standard for SaaS website design, which includes effective animations. They are thus able to efficiently grab users' attention and clearly convey their message. The SaaS company offers one product, so they use the equivalent of individual product pages for each of their product's main features, each cleanly designed and consistent with the brand look. Whatever feature is most important to the potential customer gets the attention of the full page. Since the homepage acts as a hub for these "product" pages, it's important that the homepage of the website avoids common SaaS design mistakes and works cohesively with the feature/product pages.
Gusto
Gusto, an online provider of HR payroll and benefits administration, uses a different strategy than the typical "Sign Up" or "Request a Demo" button to engage visitors. Instead, it employs a series of questions that direct visitors to the right areas. Those who are new to the site answer a few brief questions regarding their situation. Its chatbot is also a little unique in that it provides a number of categories for query suggestions. Whatever category you select, the bot replies with a link so users can learn more.
Finally, they make a strong argument for visitors who are price-conscious to stay and investigate by mentioning prices on the homepage. All of these tactics are excellent examples of page design that engages and informs visitors considering a potential service subscription. Overall, Gusto has made a number of wise design decisions that increase conversions.
Sketch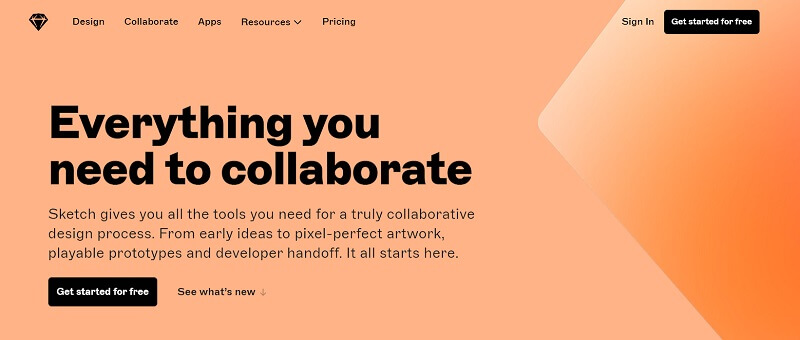 Sketch is a SaaS tool that helps companies design and collaborate on things like page design and app prototypes. So, it only seems logical that their pages would use stunning designs. The sketch demonstrates key capabilities, like speed, plugins, prototyping, and much more, with design elements like animation and hard-to-miss "get started for free" buttons. It provides hints about the platform through a combination of high-fidelity mockups and aesthetically beautiful wireframes. At the bottom of the page, there is a stunning and compelling call to action. There's no denying that it has developed a digital marketing strategy.
Wix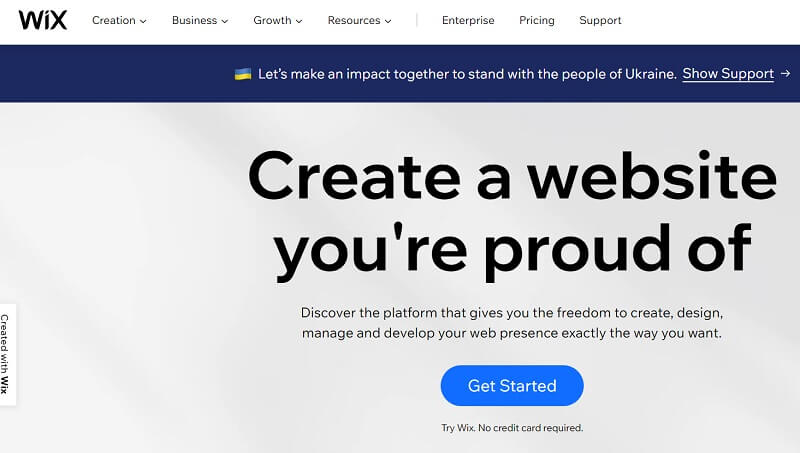 Wix helps individuals and small businesses make websites, so it's no surprise that users may see Wix's value on every page of their own website. Visitors are provided with product pages that support the company's position as the best web hosting service available. When comparing Wix to its rivals, you can see how their SaaS page design successfully demonstrates that users can find and apply the resources they need to launch their dream website here with ease.
Loop Returns
Loop Returns, a B2B website that helps companies manage returned merchandise, stands out thanks to its use of a bold layout and a simple yet elegant color scheme, which together give site visitors some eye-catching web design ideas. Also, Loop Returns interacts with potential business consumers without interfering with their surfing experience, thanks to the new Loop Bot live chat feature. Chat is another very effective engagement device to weave into SaaS landing page design.
iDevAffiliate
As an affiliate software and tracking tool, iDevAffiliate includes all of the most well-liked tools available today to make management as simple as possible. But so many features could make for complicated product pages. The company has made it all very clear to visitors (whether new to affiliate marketing or experienced pros) with the use of just the right amount of fast-rendering automation.
It's an excellent example of keeping a long page highly interesting through the use of design. As a result, they let visitors understand how their SaaS program is really an integrated onboarding function that lets its customers set up their affiliate program in only a few minutes, leveraging design to showcase their strengths.
In Conclusion: SaaS Product Page Design
From lead generation to content marketing, every SaaS digital marketing plan relies heavily on a well-designed SaaS website. For SaaS marketers, design is about more than looking attractive; it's about leading potential customers down the path from being visitors to becoming leads!