The Cause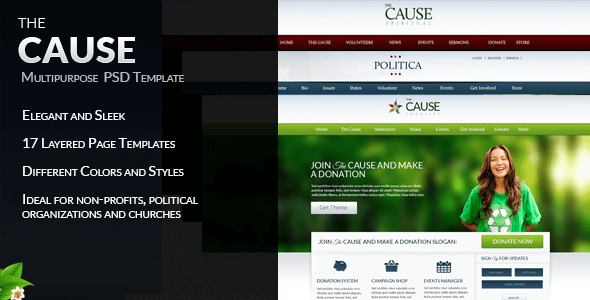 The Cause is a clean and elegant non-profit PSD template that can be used for a variety of purposes and causes. From standard non-profit, charity and activism websites, to religious and political organizations The Cause is a must have a theme.
Charity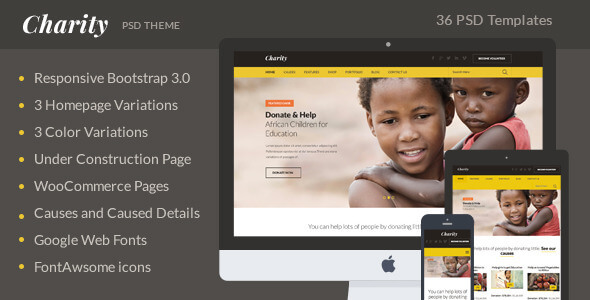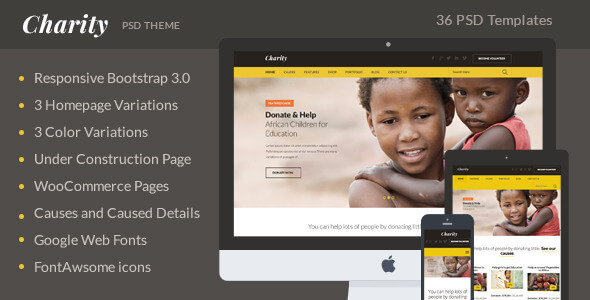 Clean and Purpose oriented design will help you to make Non-Profit website quite easily. Charity is highly suitable for Charity, Crowd Funding and Non-Profit websites. Below are some cool features about Charity.
Candidate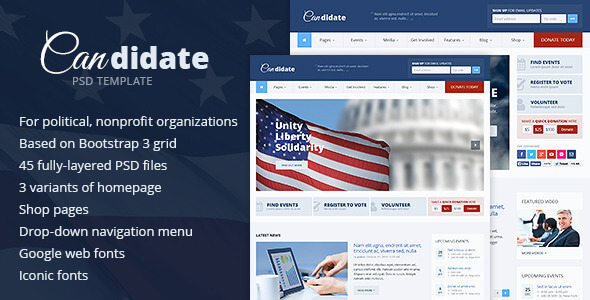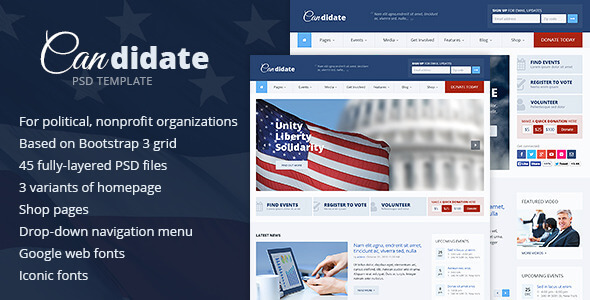 A candidate is a unique and well-designed PSD template that will suit for any nonprofit organization, such as charity, political campaign etc.
Generosity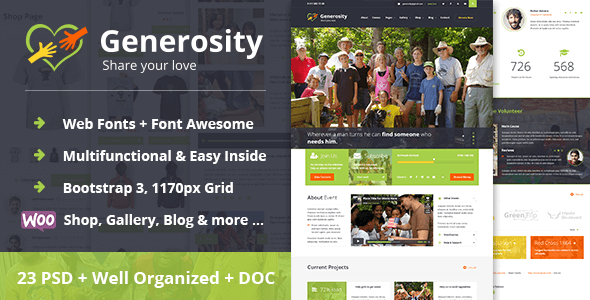 Generosity is a great template for great category – fund-raising (fundraising), it's a perfect solution for nonprofit/charity shares. Now you can show people on what they spend their money and resources.
Charity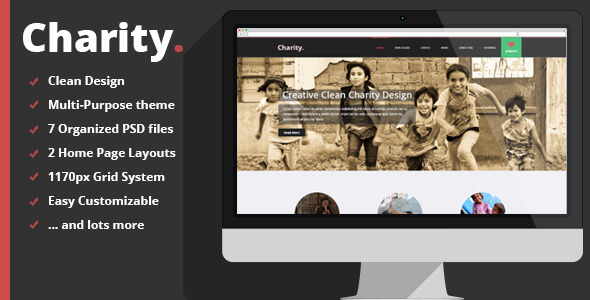 Charity is a great PSD theme. It was created as a website template especially for non-profit organizations, charity and donation committees, political and environmental institutions etc.
Alone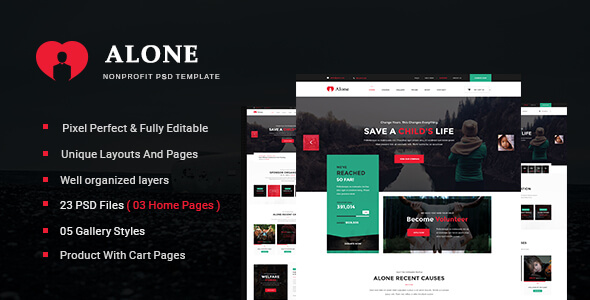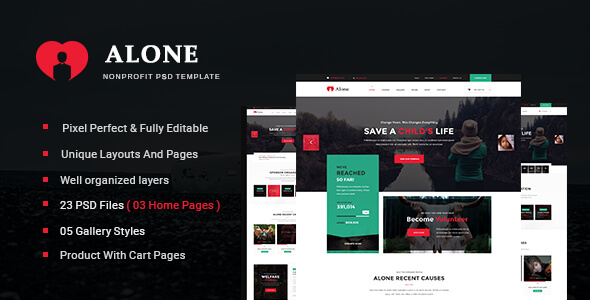 Alone is the best Multipurpose Non-profit PSD Template with dozens of awesome features and design you would have never seen in any other Multipurpose Non-profit PSD Template.
CharityPlus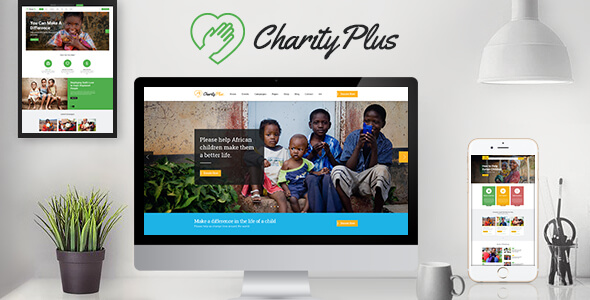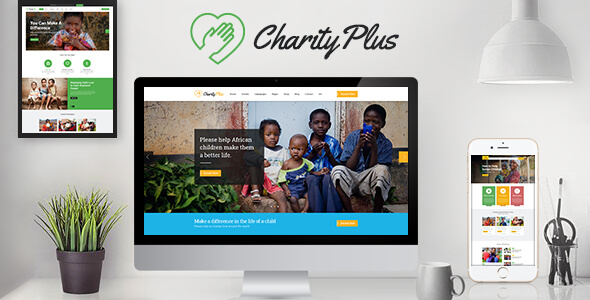 CharityPlus is the best Multipurpose Nonprofit PSD Template.
CharityPro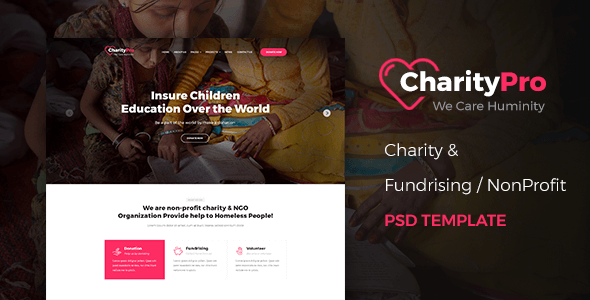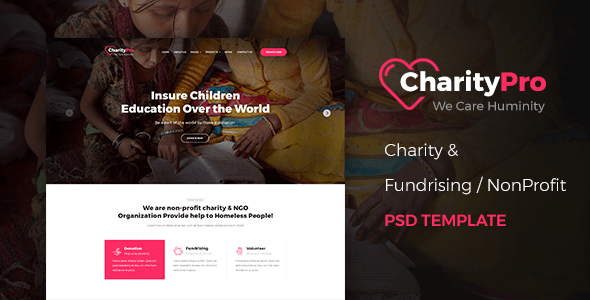 CharityPro is professional, modern crafted PSD template which can be used for Charity, Fundraising, Volunteer and related to NGO and Donation.
Khairat
Khairat – Landing Page PSD Charity Template is a Modern Designed PSD Landing Page. This Template is suitable for charities and non-profit organizations.
HappyCharity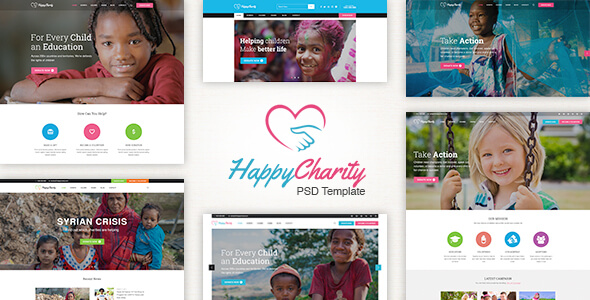 HappyCharityis the best Multipurpose Nonprofit PSD Template. It is clean, super flexible, fully responsive, pixel perfect, modern and comes packed with powerful options.
DAAN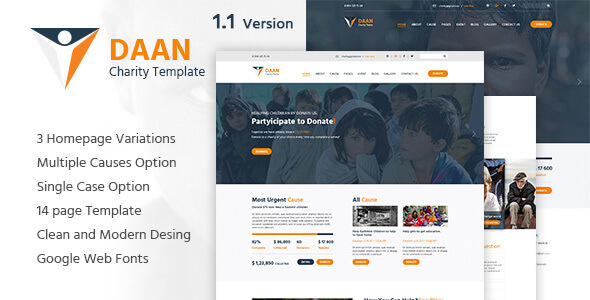 DAAN brings to you the best solution of PSD template for charity, first aid, non-profit organization. After thorough research, with comprehensive and clean design, DAAN is generated ready for you to make your great template.