Looking for the best SEO friendly HTML website templates? Here we collected various well-designed and easily customizable templates for you. The listed templates are popular and follow all the essential requirements for HTML and CSS templates.
The inclusion of SEO as part of the web design service procedure is critical. This is how the website gains more search engine traffic and performs well in the SERPs for relevant phrases. If this is high up on your agenda, you should seek an SEO Web Design Service preferably from an agency that focuses on organic growth strategy.
Web design also has an immediate effect on the user experience (UX), which is crucial to effective SEO techniques.
List of the Best SEO Friendly HTML Website Templates:
1. Noanet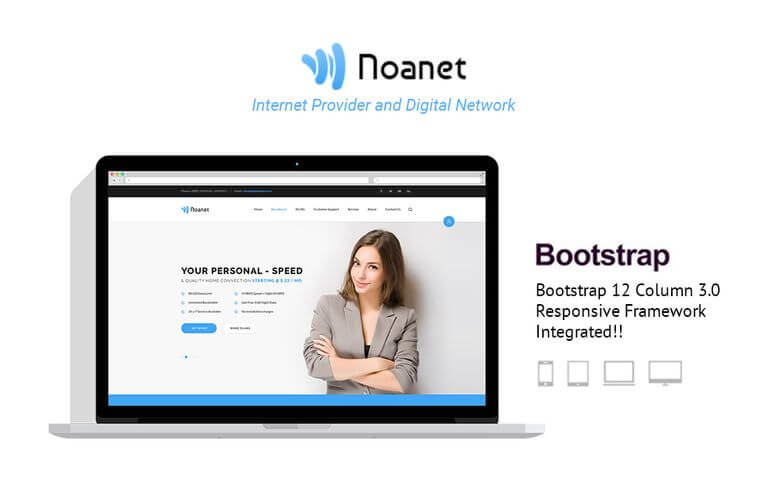 Noanet | Internet Provider and Digital Network HTML Template is an awesome and clean Template for one / multi pages templates. It is designed for Internet Providers and Digital Network Companies. Based on Bootstrap 12 column Responsive grid Template. Noanet for your Web Hosting Business, a creative agency, Technology Website or any company website!
2. SEOMarket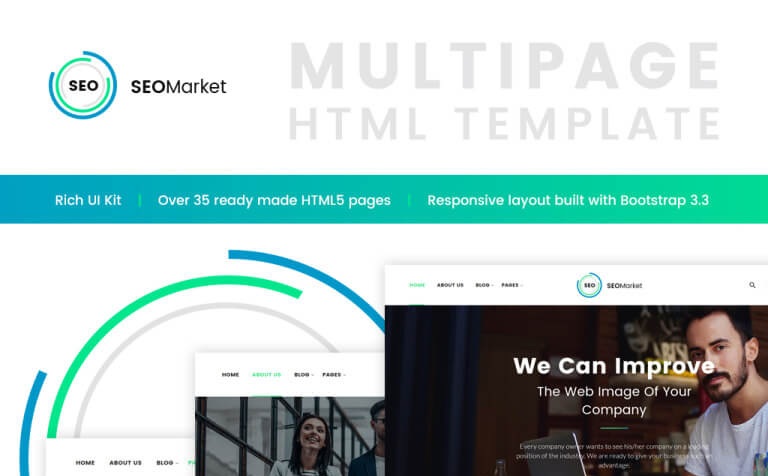 Every company owner wants to see his company in a leading position in the field.
3. SEO Website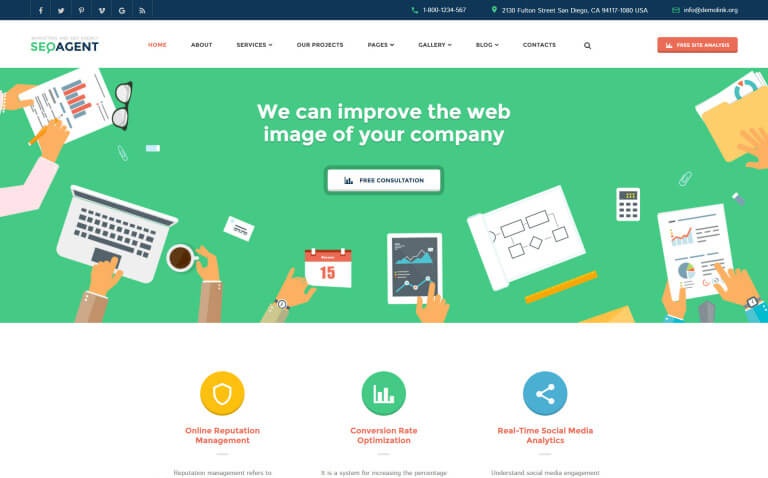 If you enjoy flat web designs, then this SEO-responsive website template should come to your liking. It is quick and easy to scan. Built with Bootstrap 3.3, it is intended to adjust to any screen size flawlessly. Multiple headers and footer variations, as well as a rich UI kit, make the theme's customization easier and more speedy.
4. WhiteHat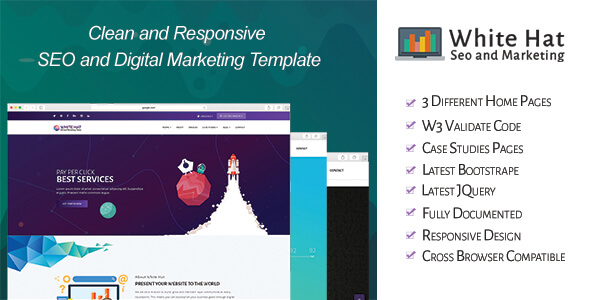 White Hat Seo and Marketing is another idea for the SEO, Digital Marketing Agency. The arrangement this an HTML Template completed in Flat Filled Outline Style. This is an exceptional and imaginative solution for your exercises.
5. Optima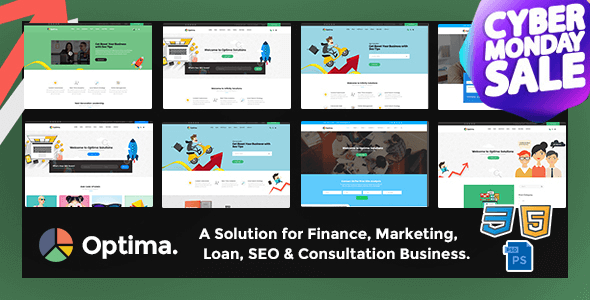 Optima – Multiple solutions for Finance, Marketing, Loan, Marketing SEO, and Consultation Business, is a Marketing that is specially created for SEO and marketing agencies, SMM and SEO specialists, copywriters and online marketing professionals, and other online businesses that require a fast, optimized and search engine friendly website.
6. Increase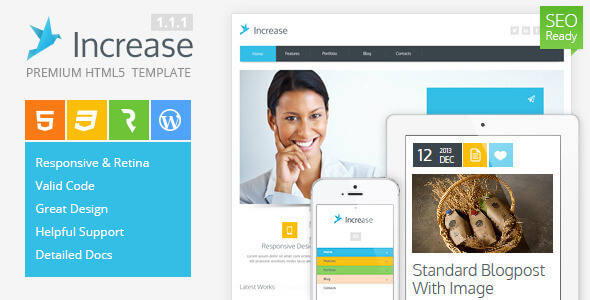 An increase is an SEO-friendly HTML template. It features super-clean CSS3 and HTML5 that search engines will love, successfully crawl, and index. Being a 100% Responsive and Retina-ready template, Increase is guaranteed to have a great appearance on all sorts of devices, on large desktop screens as well as on tablets and mobiles.
7. Air Dev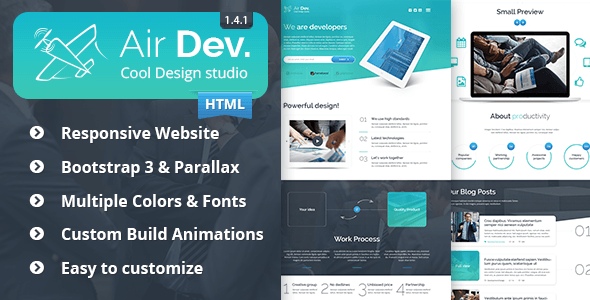 Air Dev, single-page layout HTML responsive website template built for creating studio, photography, business, portfolio, and professional one-page website.
8. Zoom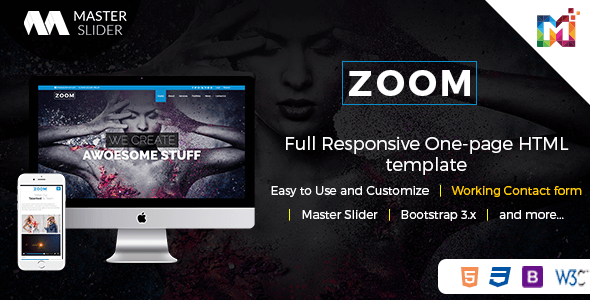 Zoom Responsive Multipurpose is a personal HTML template with responsive code that can be used for a Creative Agency website or for a personal website. Besides this, the template is designed and coded in form considering user-friendly features for all sections.
9. Finanzi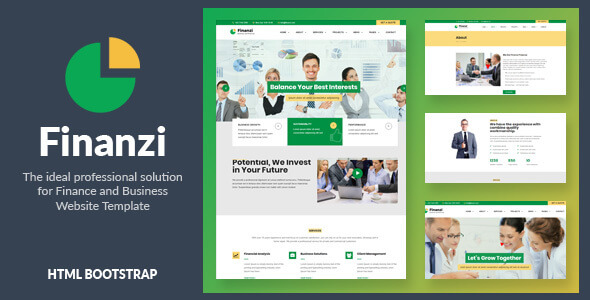 Finanzi is a clean, modern, and fully responsive HTML Template. It is designed for finance, accounting, financial and also business planning. Its ultimate aim is to help individuals and businesses in the finance industry promote their speeches, services, and consultancies to the world easier.
10. Crazy Hour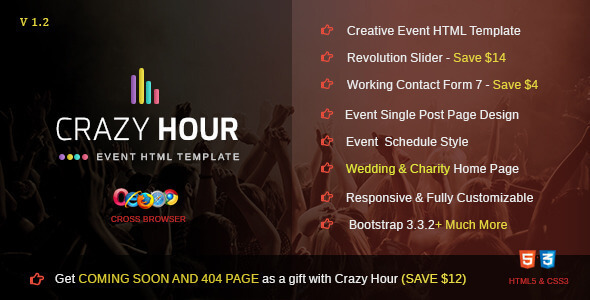 Crazy Hour is the best Event Management HTML Template with dozens of awesome features and designs you would have never seen in any other Event HTML template. Each of the 4 innovatively designed Homepage styles is perfect in itself.
11. SEOEXPERTS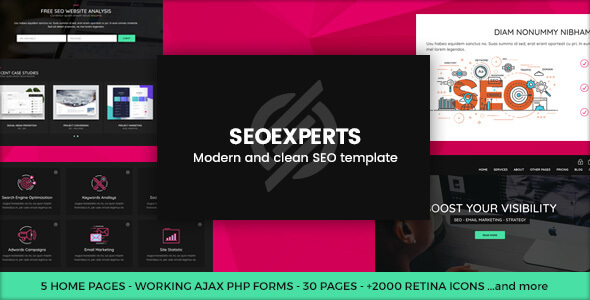 SEOEXPERT is a clean HTML5 site template suitable for agencies that provide SEO, SEM, Digital Marketing, and Social Media Marketing services. Also, it comes with powerful contact forms to hook potential customers; you will get all the elements necessary to create a nice, professional, and complete web presence.
12. SEO Friendly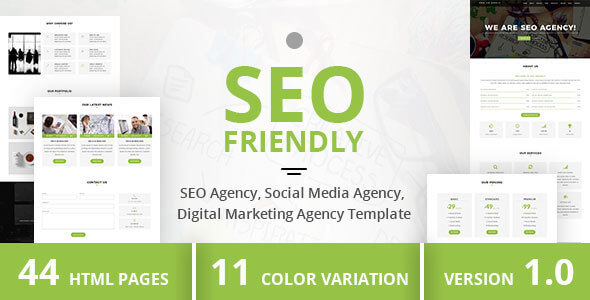 SEO FRIENDLY is another SEO Agency, Social Media Agency, and Digital Marketing Agency Template for online professional persons/agencies. Also, it's a fresh and clean design. Besides this, it's a 100% bootstrap responsive design and compatible with all major browsers, tablets, and phones.